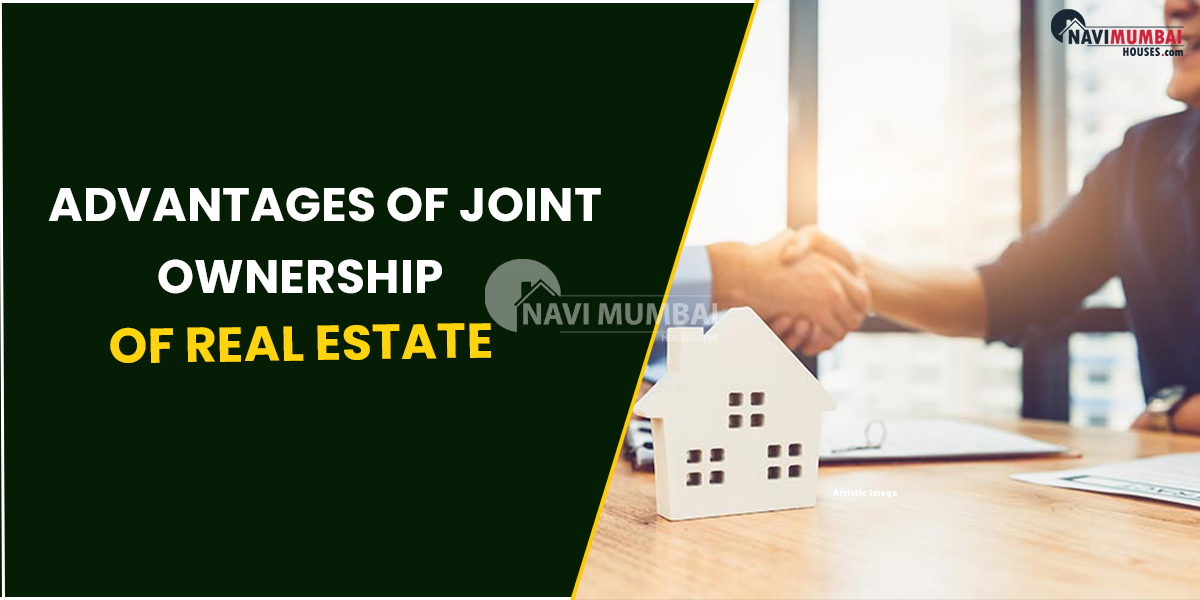 Advantages Of Joint Ownership Of Real Estate
Joint Ownership: An enormous sum of money is needed to purchase a home or apartment, which can be challenging for a person on a normal salary to accumulate quickly. Even if years of saving might yield the required sum, most people won't be able to purchase their dream homes in their youth due to inflation. Additionally, home loans could not give you enough money to purchase the house you want.
Therefore, joint ownership of the property is one of the finest options if you want to purchase a great house before turning 30. With this, you and one or more members of your family can jointly own property. Is it worthwhile, though? To make a wise choice, learn about the advantages of joint ownership of real estate.
---
Are you looking flat for sale in Navi Mumbai? 
---
Who is eligible to share in joint property ownership?
Anyone is eligible to hold a joint ownership interest in a residential property. It is entirely possible for it to be your parents, siblings, kids, spouse, or anyone else, according to the law. Additionally, a person can still be a co-owner with you even if they are not receiving a salary. While maintaining the advantages of shared home ownership, you can take care of the financial burden on your own.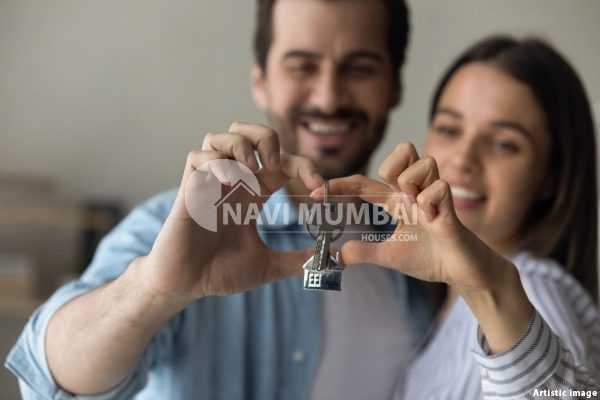 Benefits of Jointly Owning a Property in a House
The answer is that you may co-own a home with a relative or close friend. However, why would you go to the trouble of including a new co-owner in a property agreement?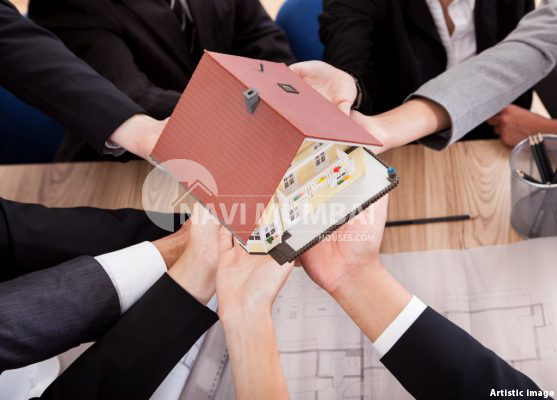 The answer is advantages, of course.
There are several advantages to joint ownership of real estate that would be difficult to get in the opposite direction. Let's look at the top four advantages of shared property ownership.
1) It Increases Loan Eligibility:
One of the main advantages of shared property ownership is an increase in loan eligibility. When you apply for a mortgage, the lenders look at your gross monthly income to figure out how much money they may loan you in total. For instance, the loan amount given to someone with an income of Rs. 80,000 per month will be significantly larger than the loan amount given to someone with an income of Rs. 40,000 per month.
Therefore, you should apply for the loan alongside a family member that has a respectable monthly income if you want to acquire a larger loan amount. Tell the lender up front that you intend to co-own the property with the relative you are applying for a mortgage with. It becomes less hazardous for the lenders to approve larger loan amounts in this way.
2) You Can Benefit From Tax Benefits:
If you and a member of your family jointly own a home, we have wonderful news for you. Under Section 80C of the Income Tax Act of 1961, you and the other co-owner are each eligible to get tax advantages of Rs. 1.5 lakhs on the principal repayment of the mortgage. In accordance with Section 24, you two are each eligible to claim a tax deduction of Rs. 2 lakh for the interest paid on the mortgage.
And there's more, hold on. As long as the margin does not exceed Rs. 1.5 lakhs, both you and the other co-owner may claim a deduction for the stamp duties and registration costs.
3) Simple Property Transfer:
These days, more and more Indians are purchasing brand-new flats as opposed to purchasing or building standalone homes. Due to this, real estate and legal professionals advise purchasing flats with one or more family members as co-owners. In this way, the property will be handed to the remaining owner(s) without any problem if one co-owner of the apartment passes away due to old age or an accident. All that is required is a new registration of the unit with a real estate attorney.
4) Making EMI Payments Becomes Simpler:
As you are already aware, purchasing a property with a partner enhances your likelihood of receiving a mortgage with a high principle amount. The advantage doesn't stop there, either. You can pay the EMIs more easily if you obtain a house loan with one or more co-owners. Only a part of the full monthly instalment will be required from you. Along with choosing the ratio, you may choose the other co-owner (s). You will just need to pay a portion of the EMI in this method, as per your convenience.
Joint Ownership- There Is a Drawback to Joint Ownership?
Although joint ownership of real estate provides many advantages, there are a few drawbacks as well. The two main drawbacks of joint ownership of property are described here.
Joint Ownership 1 ) Delay in Documentation:
Joint ownership throughout the loan application procedure plainly involves more than one individual. Lenders typically take longer than normal to process all the required documentation as a result. To prevent forgeries, lenders must make sure that all documents pertaining to each and every co-owner are genuine. The paperwork process ends up taking two or three times as long as usual as a result, delaying the application and loan approval process altogether.
Joint Ownership 2) Impacts on Credit History:
When you and the other co-owner(s) apply for a home loan with joint ownership of a house property, all co-owners are also responsible for paying the home loan's EMI jointly. Because of this, if one co-owner fails to make their timely EMI payment, the entire EMI for that month would be defaulted, badly damaging the credit histories and CIBIL scores of all joint owners.
Joint Ownership: Conclusion
If you've read thus far, you should be aware of both the benefits and drawbacks of joint ownership of real estate. In addition to facilitating EMI repayment and granting you considerable tax benefits under Sections 80C and 24 of the Income Tax Act of 1961, joint ownership would enable you to borrow a larger amount as a house loan. It makes it simple to give any co-owner complete ownership of the property.
It does, however, have a few drawbacks, such as the delay in house loan approval and potential harm to your total credit score. Before choosing to purchase a house or other property with shared ownership, thoroughly consider your alternatives.
---
You're looking for Buy Home In Navi Mumbai we have the Best Buy Properties In Navi Mumbai Like Ready to Move & Nearby possession: https://navimumbaihouses.com/property/search/buy/navi-mumbai-all/
If you want daily property update details please follow us on Facebook Page / YouTube Channel / Twitter 
Disclaimer:
The views of this expressed above are for informational purposes only based on the industry reports & related news stories.
Navimumbaihouses.com
does not guarantee the accuracy of this article, completeness, or reliability of the information & shall not be held responsible for any action taken based on the published information.
Also Read
Buy Properties in Navi Mumbai