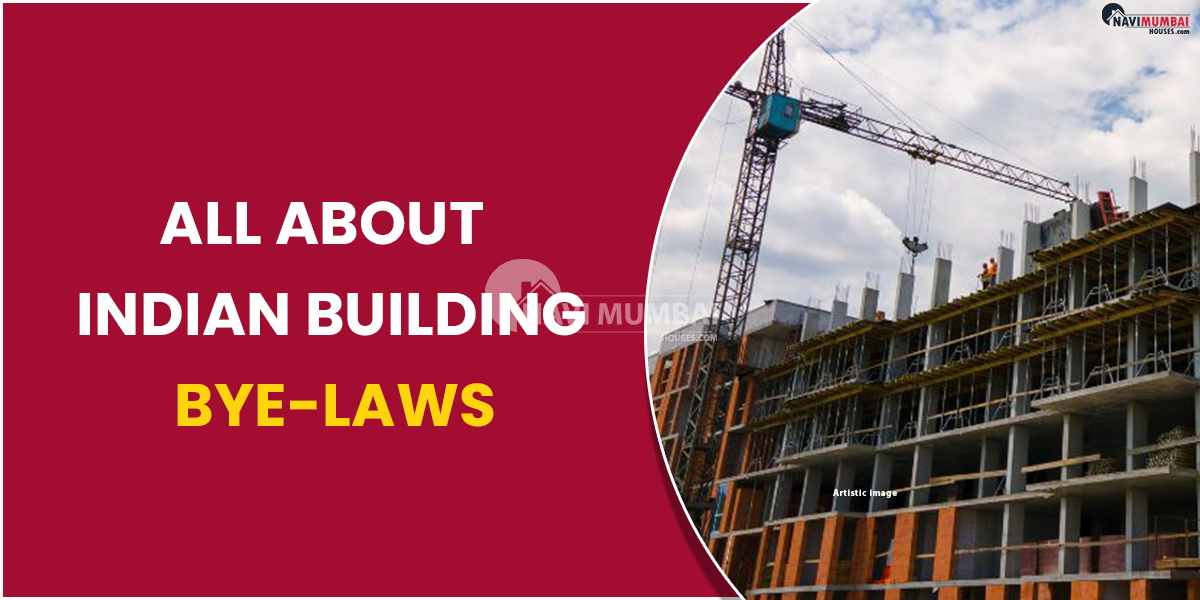 All about Indian Building Bye-Laws
Indian Building Bye-Laws: While laws are necessary for the operation of any society or civilization, some laws have a direct bearing on our very survival. In India, the Building Bye Laws are one such important regulation. There are regulations that must be observed for the safety of the building's construction, the builder's crew, and the residents of these buildings once they are finished, regardless of the type of property being built (residential or commercial).
These regulations benefit not only us as inhabitants of the country but also the environment in terms of construction in open areas, health risks, fire risks, risk to human life, pollution, and other issues. Therefore, in order to ensure the secure construction of buildings in India, it is crucial for everyone – real estate developers, construction workers, and homebuyers alike – that we become familiar with what these building by-laws are, what their goals are, and what elements the standards cover.
---
Are you looking for 1bhk flat in kalyan?
---
Indian Building Bye-Laws: Recognizing Building Regulations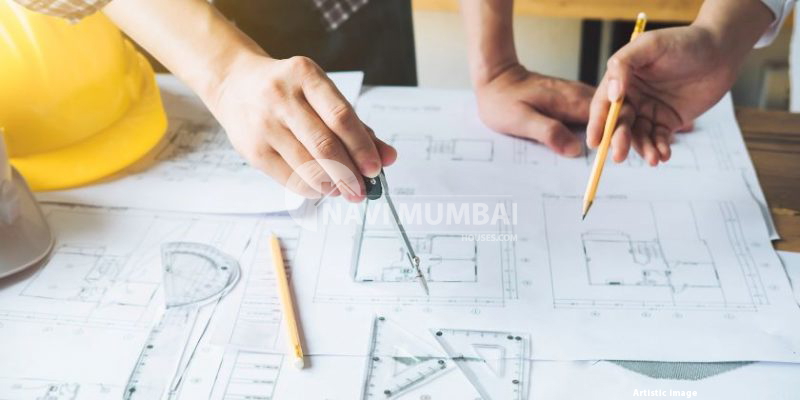 Structure bye-laws are legal instruments that help control the many design and construction features of any building, to ensure that orderly growth is taking place in any area, if you find yourself wondering what they are and how they came into being. The covering area, building bulk, building height, measures against natural calamities, etc. are just a few examples of these controlled aspects of building construction and architectural design. After all, it is crucial to guarantee that any future inhabitants or users of the building are secure from dangers including earthquakes, fire, structural failures, and noise.
Future owners and users of the assets may also be subject to other regulatory processes, such as excessive coverage that could land them in legal difficulty, erroneous development in contaminated areas, coercive encroachment, etc. These bye-laws are developed by the local planning authority and are aimed at meeting the comprehensive safety and building requirements of any structure. How, then, were the first building bye-laws for both commercial and residential structures developed?
Indian Building Bye-Laws: The Origin of Model Construction 2016 Bye-Laws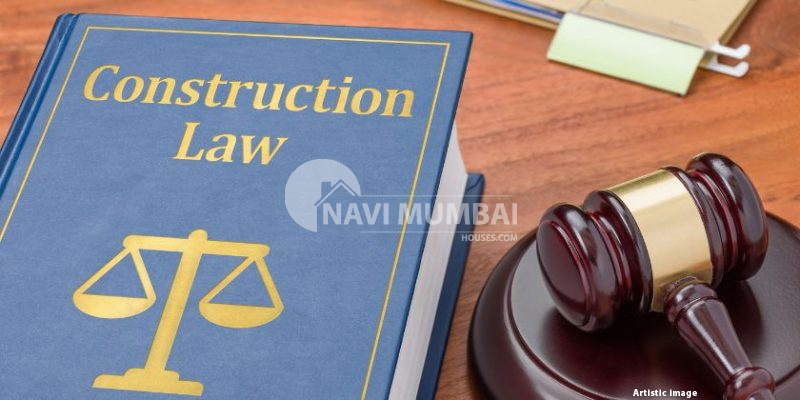 Building bye-laws were originally compiled by the Town and Country Planning Organization (TCPO) of the Ministry of Urban Development in a circular known as the "Model Building Bye Laws 2016." The Model Building Bye Laws that were launched in 2004 and were replaced by this 2016 draught defined the requirements for the regulatory and engineering processes to be in place before any construction took place in India. This is a result of unpermitted construction of structures that were prone to collapse. Some of these infractions, such creating a building that differs somewhat from what was first discussed with the local planning authorities, were minor. While the severe transgressions had tragic results. For instance, according to the National Crime Records Bureau, the 2019 Delhi flames resulted in the highest number of recorded deaths (150) in the previous five years (NCRB).
Other justifications for updating the bye-laws in 2016 include:
Escalating environmental concerns
Improved security and safety measures
Better technological breakthroughs and innovations
Increased emphasis on the country's business friendliness
The Swachh Bharat Mission of the government
Indian Building Bye-Laws
All institutions and organizations under the control of the central government, such as the National Disaster Management Authority, National Capital Region Planning Board, Bureau of Indian Standards, Housing and Urban Development Corporation, State Town and Country Planning Departments, Schools of Planning and Architecture, and others, received copies of the 2016 draught. Additionally, local organizations like NAREDCO and CREDAI were consult for their knowledge and recommendations. A review meeting was held in July 2015 during which the Joint Secretary (UD) gave a presentation on the adjustments. It was also decide at this meeting to circulate the circular to all relevant ministries responsible for issuing NOCs for construction projects in India. This would imply that all building bye-laws, from those in Mumbai, Bangalore, and Delhi, would now need to follow the new regulations. What characteristics did the new rules have? Let's investigate.
Indian Building Bye-Laws: Important characteristics of the 2016 Model Building Bye Laws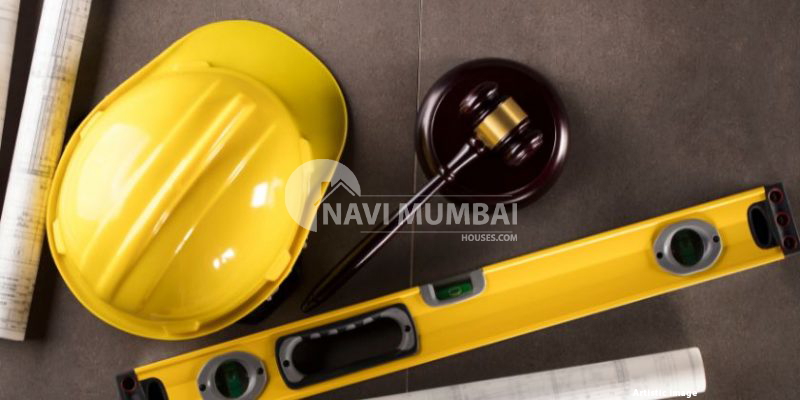 The general safety, security, and openness of how structure. Were construct in India were among the main goals of building bye-laws. The following clauses are among the 2016 bye-laws' standout features:
Security & Safety: These include the architectural design of a building's structural safety, preventative measures, crisis management, etc.
All people can access: All constructions were to be made kid-, senior-, and differently-abled-friendly and safe thanks to these provisions.
Eco-friendliness: This requirement was put in place to make sure that all buildings used sustainable building practices. Such as recycling, solar rooftop installations, reusing wastewater, and more.
Mission Swachh Bharat: This clause ensured that women and the general public have access to sanitary facilities.
Implementation of technology: This requirement was put in place to encourage. The adoption of technology that can improve efficiency in a number of areas, including disaster management, fire safety, and structural safety.
Doing business is simple: This requirement was create to make sure that commercial construction designs adhere to compliance. Standards properly and report them on a regular basis.
Penalties for Violations of Building Bye Laws
The Regulator reserves the right to intervene and debar/blacklist a Town Planner, Engineer, Architect, Supervisor, or Contractor. If it is discover that they have violated professional conduct. Made a false statement, misrepresented any pertinent evidence, or failed to verify. A plan or handling the project in accordance with the Bye-Laws and approved building plans.
Additionally, the Authority will revoke the sanction and take necessary action against the professional. That professional will not be permit to submit new plans until the case is resolve. If the authorized body discovers any infringement of the Building Bye Laws. Misrepresentation of facts, or construction in violation of the sanction or the Building Bye-Laws, including the prescribed papers.
If found to be trying to engage in unprofessional conduct or misrepresenting any material facts. The Power shall issue a show-cause notification with an opportunity for a personal hearing before debarring or delisting such professional and shall pass an order prohibiting her/him from submitting and supervising the construction with full rationale. The Authority shall take appropriate action in the event of illegal developments. Which may include the demolish or removal of illegal structures. The closing of locations, and the investigation and punishment of the culprit in accordance with the applicable laws.
This means that the Bruhat Bengaluru Mahanagara Palike (BBMP). The Brihanmumbai Municipal Corporation (BMC), and the Delhi Development Authority (DDA) are in charge of setting. The building bye-laws in Bangalore, Maharashtra, and specifically Mumbai, respectively. The Supreme Court has designated May 2022 as the date for the destruction. The Twin Towers built on the Noida Expressway. This was due to the fact that it was construct in violation of Noida's building bylaws. For which the realtor is currently facing insolvency proceedings.
Receive the Most Useful Legal Advice
The best course of action is to always keep the comprehensive construction by-laws in mind before erecting any structure. Whether it is residential or commercial. If a legal issue is ignore early on. It will not only result in expensive legal fees later on but may also cause. The construction project to be stop entirely. Harming any potential future employment opportunities should the realtor be blacklist. If you are a home buyer, make sure to verify that the structure. You are moving into complies fully with the building bye-laws of the local governing body. You can also take legal action to address structural flaws in your recently built or under construction home or seek remediation if you discover them later.
---
You're looking for New Projects in Shilphata we have the Best New Projects in Shilphata like Ready to Move & nearby possession:   https://navimumbaihouses.com/properties/search/shilphata/
If you want daily property update details please follow us on Facebook Page / YouTube Channel / Twitter
Disclaimer:
The views of this expressed above are for informational purposes only based on the industry reports & related news stories.
Navimumbaihouses.com
does not guarantee the accuracy of this article, completeness, or reliability of the information & shall not be held responsible for any action taken based on the published information.
Also Read
Rent Properties in Kharghar