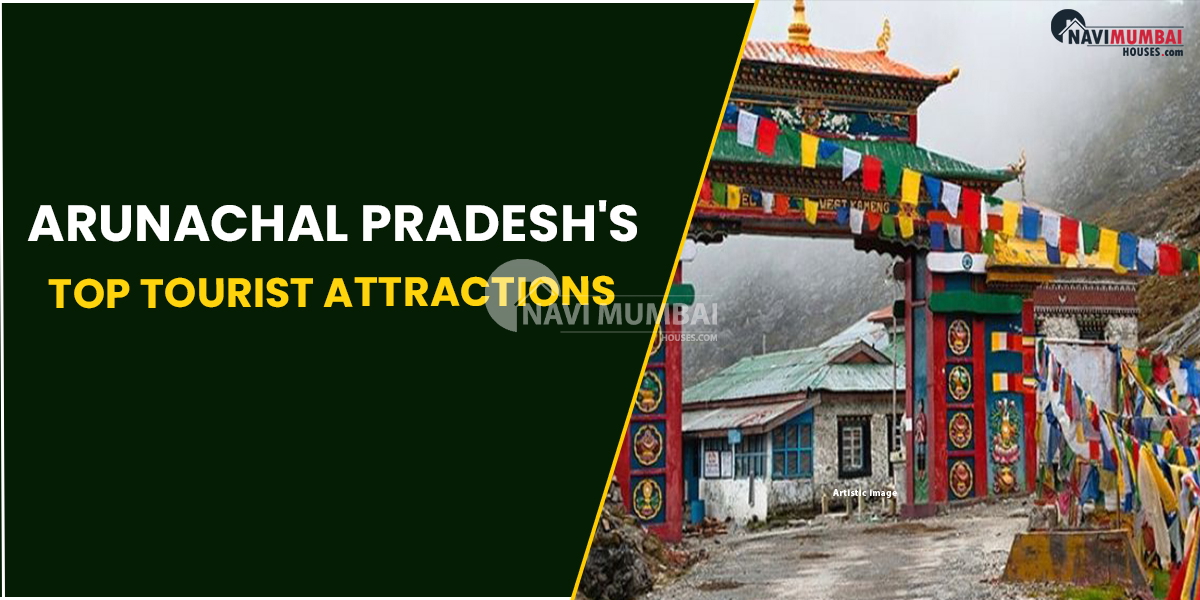 Arunachal Pradesh's Top Tourist Attractions
Arunachal Pradesh's: Arunachal Pradesh is one of the most picturesque states in India. The state is entirely surround by the Himalayas and is home to some of India's most well-known hill stations and tourist destinations. The Kangto peak, located 7,060 metres above mean sea level, is Arunachal's main peak. Tourists visit Arunachal Pradesh almost all year to enjoy its majestic beauty and pleasant weather.
---
---
Arunachal Pradesh is accessible via the following routes:
By Air: The closest international airport to Arunachal Pradesh is Guwahati's Lokpriya Gopinath Bordoloi International Airport, which is also the best route for international travellers. You can also take domestic flights to Guwahati Airport from anywhere in India.
By Rail: Because Arunachal is located on the mountain slopes, it lacks a railway network for connectivity. Guwahati Station, which is connected to other parts of India, is the nearest railway station. You must first travel to Guwahati or Tezpur and then take a cab to Arunachal Pradesh.
By Road: From Guwahati, travellers can take the NH715 highway to Arunachal Pradesh. The route is extremely beautiful, with a full view of the green hill slopes.
If you are planning a trip to Arunachal Pradesh, you should visit the following top Arunachal Pradesh tourist destinations:-
Ziro
Ziro is a beautiful green town in Arunachal Pradesh's Lower Subansiri district. The town is currently recognise as a UNESCO World Heritage Site for its rich Apatani cultural landscape. Ziro is a small town that is also home to the Apa Tani tribe.
The lovely rice fields and forests that surround this small hill station make it one of the best Arunachal Pradesh tourist destinations in India.
Furthermore, the pleasant climate attracts a large number of tourists, who come here for a variety of adventure sports such as trekking and camping. The green hills and the incredible hospitality of the Ziro people will undoubtedly make your vacation one of the best you've ever had. Ziro Valley is a short ride from Itanagar via the Joram – Palin – Sangram – Koloraing Road.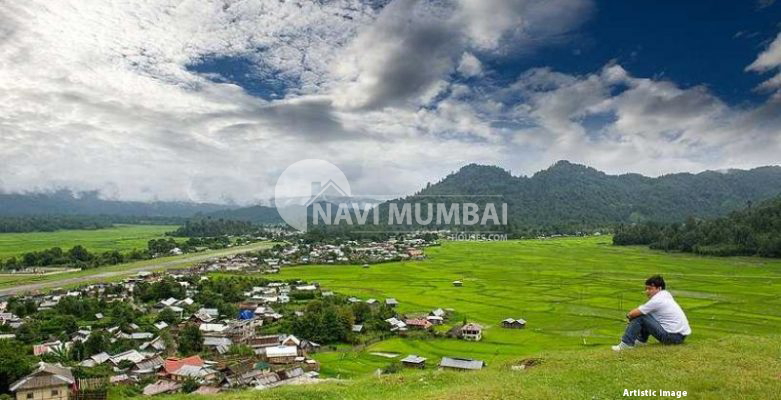 Tawang 
Tawang is in Arunachal Pradesh's capital city of Itanagar. The town is famous for the Tawang Monastery, which was founded in the 17th century by Mera Lama Lodre Gyatso. The Monastery had also served as a refuge for the Dalai Lama after he fled Tibet.
Tawang is surround by the Himalayas and is located at an elevation of over 3000 metres above mean sea level. Tawang has a one-of-a-kind collection of beautiful places, including Panga Teng Tso Lake, the Giant Buddha Statue, Taktsang Gompa Tawang, and the Chazzam Bridge. You can visit Tawang and stay in either luxurious resorts or humble homestays, both of which offer spectacular views of the surrounding mountains. Tawang is accessible from Itanagar in Arunachal Pradesh via the scenic NH13 highway.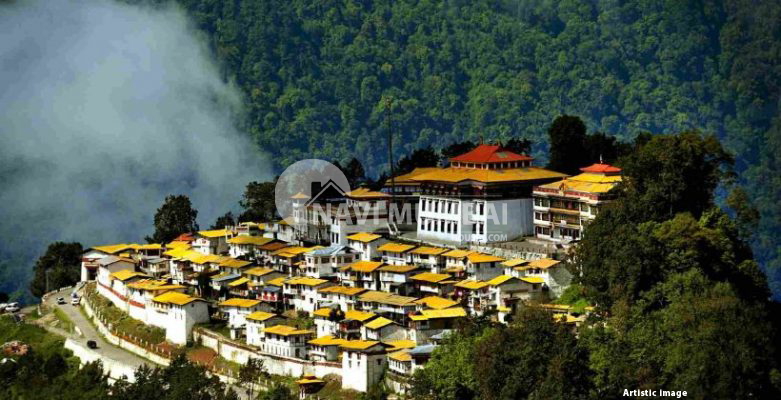 Itanagar
Itanagar is Arunachal Pradesh's largest city and the state capital. The city is one of the most picturesque hill stations in the country, located at the foothills of the Himalayas. The mediaeval Ita Fort is one of the region's top attractions, attracting visitors all year.
The area is also known for its magnificent pine forests, which line every side of the city's roads and residences. Itanagar is well-connected by road and can be reache from all over India and abroad. Ita Fort, Indira Gandhi Park, Gompa, and other popular attractions can be found here. This city is also close to the Namdapha National Park. The best way to get to Itanagar is to take NH 27 from Guwahati.
Roing Roing is in Arunachal Pradesh's Lower Dibang Valley. This small and lovely city is known for its lakes and breathtaking woods, which change colour throughout the year. It is one of Arunachal's major towns, with a moderate population density for a hill station.
It is close to the Assam border and is easily accessible by road. The town is also a major hub for adventure sports, particularly trekking and hiking. When in Roing, you should go to Deopani Park, Roing Zoo, Nijomaghat, Chimiri Fort, and so on.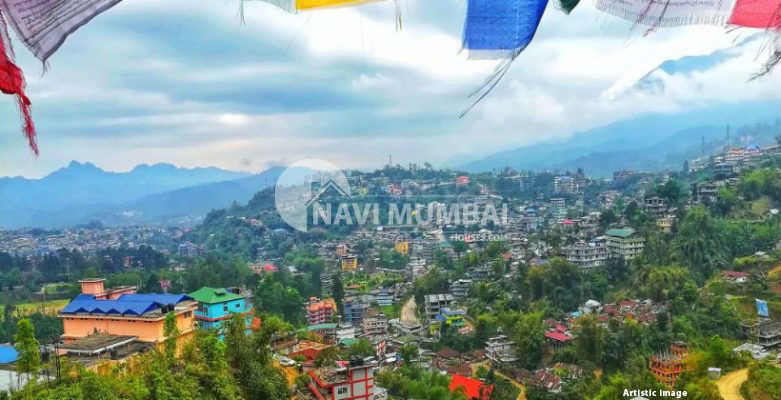 Bomdila
Bomdila is in the district of West Kameng in the state of Arunachal Pradesh. The tribes of Aka (Hrusso), Miji (Sajalong), Monpa, Sherdukpen, and Khawas live in the town, which has an average elevation of 2415 metres. The district is less than 180 kilometres from Tawang and is accessible via the NH13 highway.
The city has a moderate population and is popular with tourists because of its scenic beauty and breathtaking views of the hills. The town also has a large number of Buddhist monasteries that tourists can visit. If you go to Bomdila, you should see the Bomdila View Point, the Bomdila Monastery, the Ethnographic Museum, the RR Hills, and the Gentse Garden Rabgyel Ling (GRL) Monastery.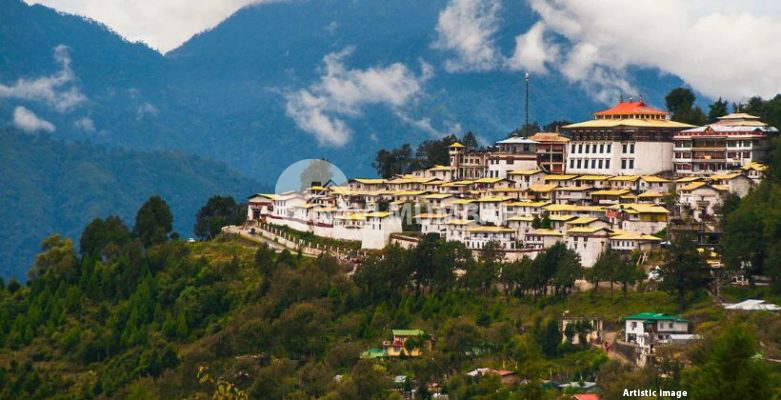 Arunachal Pradesh's: National Park of Namdapha
Namdapha National Park, located in Arunachal Pradesh, is a well-known sanctuary and tiger reserve. The national park covers an area of 1,985 square kilometres and is home to over 1,000 floral and faunal species. National park is densely forested and serves as an important conservation site in the Eastern Himalayas.
The national park was established in 1983, and the following year it was designated as a Tiger Reserve. You can explore the national park's diverse flora and fauna on a guided tour. Black bears, elephants, Eurasian otters, red fox, fishing cat, stump-tailed macaque, and other important animals can be found here. You can reach Namdapha National Park by overnight bus or cab from Itanagar via NH15.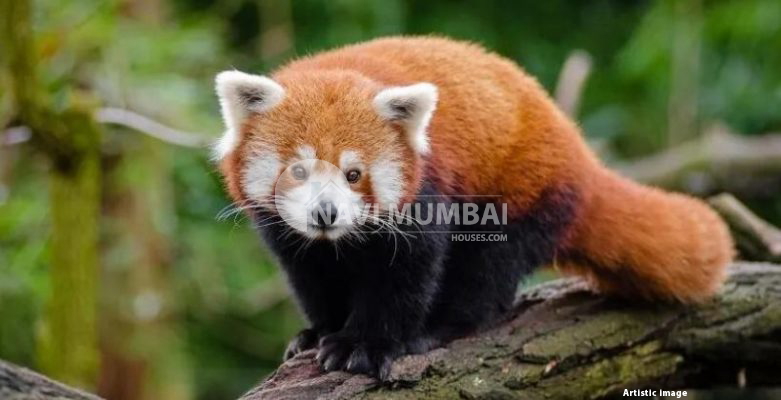 Arunachal Pradesh's: Anini 
Anini is a village in the Dibang Valley district of Arunachal Pradesh, close to Roing. Anini is a charming and remote town that has remained largely undeveloped due to poor connectivity. However, it is the unexplored and untouched landscape that makes it one of the best Arunachal tourist destinations for visitors.
Anini is a hidden treasure in Arunachal that is not for the faint of heart. You must travel over uneven roads to reach the location after leaving Roing on NH 313. You can explore places like Mehao Wildlife Sanctuary by following some well-established trekking routes into the town's interior.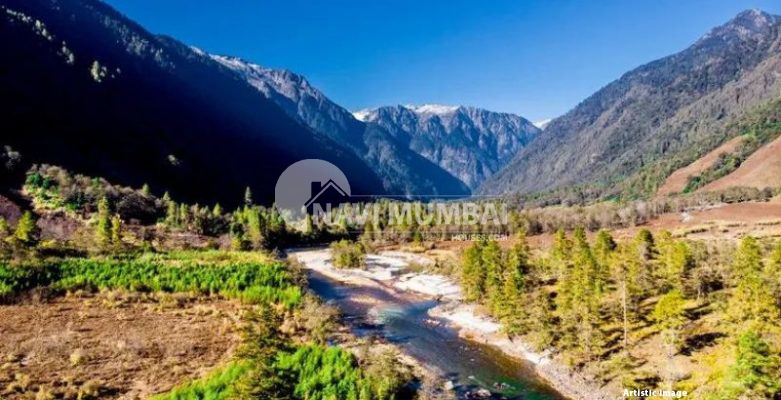 Arunachal Pradesh's: The Sela Pass
The Sela Pass is a high-altitude mountain pass in the Arunachal Pradesh state. Located at the border of Tawang and West Kameng districts, has an elevation of 4170 metres and serves as an important road link between Tawang and Dirang and Guwahati. The pass is accessible from Tawang City via NH13.
The pass is snow-covere almost all year, allowing very little vegetation to grow around it. Apart from the pass itself, the Sela Lake near the summit is sacred in Tibetan Buddhism and a popular tourist attraction. You can travel from Tawang to Sela Pass and back on the same day. Keep in mind that there are no provisions for staying at the pass due to inclement weather.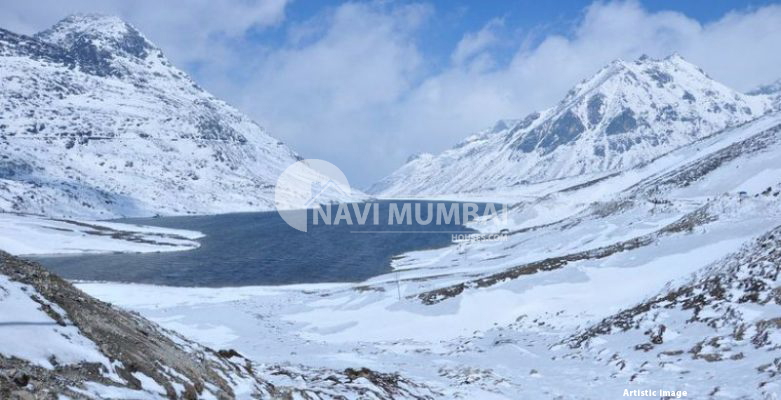 Arunachal Pradesh's: Bhalukpong 
Bhalukpung is another charming town in Arunachal Pradesh, located on the majestic Himalayas. The town is located in the West Kameng district and is nearly 213 metres above sea level. The Kameng River runs through the heart of the city, providing plenty of picnic spots for tourists and travellers.
People come here to participate in activities such as angling and river rafting. Bhalukpong is also close to Tawang and Bomdila, so you can plan a trip that includes all three. Bhalukpong Fort, Pakke Tiger Reserve/Sanctuary, and Tipi Orchidarium are among the top tourist attractions in and around the Bhalukpong area. You can also choose to stay in one of the nearby hills at one of the jumble homestays. Bhalukpong is located about 200 kilometres from Itanagar and is accessible via the NH 15 highway.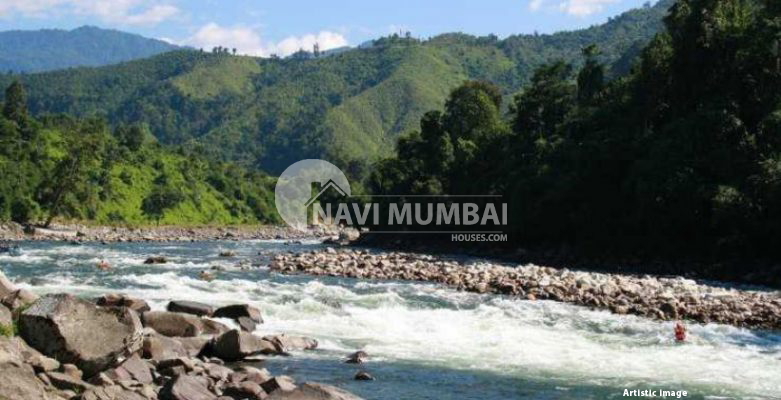 Arunachal Pradesh's: Pasighat
Pasighat is located in Arunachal Pradesh's East Siang district. The town is situated on the Himalayan slopes, approximately 155 metres above mean sea level. Pasighat is one of Arunachal's oldest towns. Pasighat was founded in 1911 A.D. as a retreat for Englishmen in colonial India. When the capital cities of Itanagar and Shillong were establish, the town's value rapidly decline. However, the town remains one of the best Arunachal tourist destinations with unrivalled scenic beauty. The town will provide you with a one-of-a-kind mountain experience as well as some much-needed relief from the fast-paced life of cities. Daying Ering Wildlife Sanctuary, Pangin, and Kekar Monying are some of the best places to visit in Pasighat. Travelers can take a train to MurkongSelek Station and then a short cab ride to this lovely tourist destination.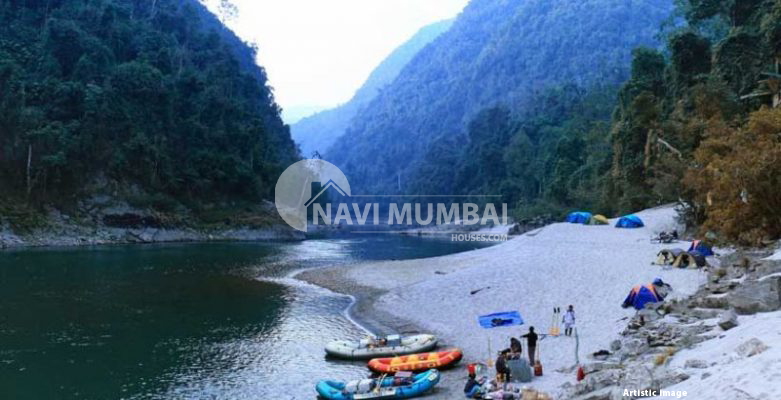 Arunachal Pradesh's: The Bumla Pass
The Bum La Pass is a border crossing that separates India and China. The pass connects the Chinese county of Cona in Tibet to the Indian district of Tawang in Arunachal Pradesh. The pass, which is only a few kilometres from Tawang on Bumla Road, is an important border and security point in India. The Bumla pass is only accessible to those who have obtained permission from the Indian army.
Tourists with a permit will be able to explore parts of the Bumla pass and the nearby lake. Even if you are an Indian citizen, you must obtain a permit from the Indian army to enter Bumla Pass. When visiting the area, keep in mind that there is poor connectivity in Bumla Pass, and the roads are very uneven and dangerous.
Arunachal Pradesh's: Valley of Sangti
The Sangti Valley is one of the most popular Arunachal tourist destinations in the country. Sangti Valley, on the other hand, remains relatively uncrowded and provides a very peaceful haven for all visitors. This breathtaking hill station is surrounde by Himalayan mountain ranges, and lucky visitors may even see snowfall in the winter.
The Sangti Valley is covere in green forests and has clear hill rivers that run through it. You can visit Sangti Valley to enjoy the untouched beauty of Arunachal Pradesh's mountains and hills. Also choose to stay and learn more about the culture of the people who live here. You can take a cab from Tawang to Sangti Valley via the NH13 highway.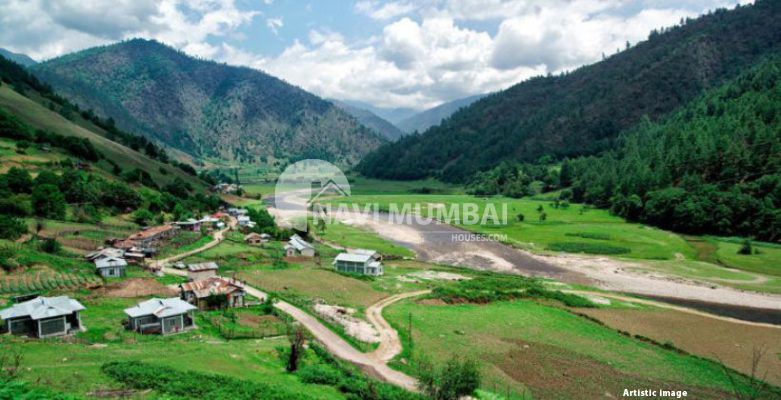 AFFORDABLE 2 BHK FLAT FOR SALE IN NAVI MUMBAI 
---
You're looking for Rental Home In Navi Mumbai we have the Best Rental Properties In Navi Mumbai Like Ready to Move & Nearby possession: https://navimumbaihouses.com/property/search/rent/navi-mumbai-all/
If you want daily property update details please follow us on Facebook Page / YouTube Channel / Twitter
Disclaimer:
The views of this expressed above are for informational purposes only based on the industry reports & related news stories.
Navimumbaihouses.com
does not guarantee the accuracy of this article, completeness, or reliability of the information & shall not be held responsible for any action taken based on the published information.
Also Read
Buy Properties in Navimumbai