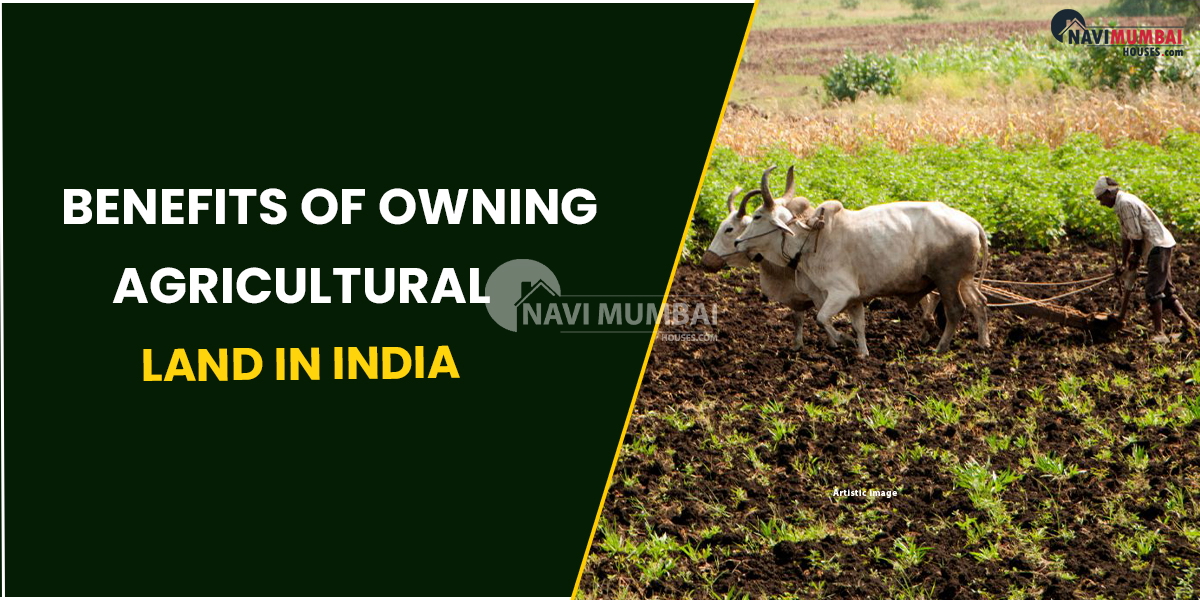 Benefits Of Owning Agricultural Land In India : PM Kisan 2022–2023
PM Kisan 2022–2023 : Current update (November 2022)
Compliance with the New Rules Is Required
In a recent development, the Union government warned PM Kisan Scheme recipients that they must amend their paperwork if the government's revisions are not reflected in them.
The number of beneficiaries disbursed under PM Kisan for any instalment period has now surpassed 10 crore farmers, according to a statement from the Ministry of Agriculture. This amount was originally 3.16 crores.
Farmers must register in order to receive the PM Kisan Yojana's upcoming instalment. For registration, a copy of the ration card must be provided. Farmers are not need to provide a hard copy of their ration card for this, though. A PDF of the ration card's soft copy must be uploaded. You must visit the PM Kisan Yojana website to do this. You must create a PDF file of the ration card's soft copy and upload it there. If farmers fail to provide a copy of their ration card, they will not be eligible for this programme.
---
Are you looking flat for sale in Navi Mumbai? 
---
PM Kisan 2022–2023- Release of PM Kisan's 12th chapter
The much-anticipated 12th edition of the PM Kisan scheme was just issued by the Prime Minister. The Pradhan Mantri Kisan Samman Nidhi Yojana's distribution of its 12th instalment is regarded as the poor farmers' Diwali gift. Direct Benefit Transfer has made available the twelfth payment (DBT). The funds were made available as a component of the financial help made available under the PM Kisan initiative. On the occasion of "PM Kisan Sammelan 2022," the 12th payment of the PM Kisan scheme was released.
More than 12 crore eligible farmers received the 12th instalment of Rs 2000 under the current instalment. Over 13,500 farmers from all over the nation attended the PM Kisan Sammelan 2022, incidentally. Along with launching the PM Kisan programme, the PM also opened more than 600 PM Krishi Samridhi Kendras across India. In actuality, PM Krishi Samridhi Kendras are being built in all of the nation's "Retail Urea Centers."
Despite the human race's shift from the Stone Age to the Modern Era, owning property has remained a sign of power, influence, and success. Agriculture may have lost some of its lustre to the manufacturing and service sectors, but it still forms the foundation of the country's system for ensuring food security.
The Government is intent on promoting and assisting farmers in many ways because agriculture and related industries account for 50% of employment in India. One such programme, known as PM Kisan or Pradhan Mantri Kisan Samman Nidhi Yojana (PM Kisan Yojana), provides financial help to farmers. To help small and marginal farmers maximise their economic potential, PM Kisan was established.
PM Kisan 2022–2023: What exactly is farmland?
A parcel of land used for agriculture is one on which plants and crops are raised. This cultivation may be done for both profit and self-sufficiency. Agriculture practises vary from nation to nation and are often influenced by that nation's climate, access to water, and food preferences.
A Department of Agriculture and Farmers Welfare has also been established by the Indian Government, and subsidy programmes like PM Kisan or Pradhan Mantri Kisan Samman Nidhi Yojana have been launched (PM Kisan Yojana).
In addition to conventional farming methods, consumers also favour making a farmhouse investment. A farmhouse is a residential building tucked away among thriving agricultural area. Although an Indian citizen can own agricultural property everywhere in the country, there are significant limitations on land ownership in regions with a high tribal population and in some states' protected areas.
Advantages of owning agricultural property
Although purchasing agricultural property requires a significant initial expenditure, the potential return on investment surpasses the cost. However, the crops planted, farming methods, water accessibility, and climatic conditions all have a significant impact on the return on investment. The following are some of the main advantages of owning agricultural land:
You can lease the entire farm to a professional farmer, even if you don't perform any farming yourself, and receive a certain amount each year in exchange.
If you want to go it alone in farming, you may make a good living by selling your produce both locally and abroad.
A stretch of agricultural land can provide long-term benefits if the government has planned an infrastructure project there.
Aside from farming, agricultural land may be utilised for related industries including beekeeping, poultry farming, egg production, and animal husbandry. If done correctly, this may be a lucrative company.
The Pradhan Mantri Kisan Samman Nidhi Yojana pr PM Kisan programme was launched by the federal government with the goal of supporting the nation's landowner farmers.
What is the Pradhan Mantri Kisan Samman Nidhi Yojana (PM Kisan Yojana), also known as PM Kisan 2022–2023?
The Indian government's primary programme for the welfare of farmers is called PM Kisan. The PM Kisan initiative began in December 2018. A minimum income assistance programme is called PM Kisan. A financial contribution of Rs 6,000 is given to qualifying farmer households under PM Kisan. At the conclusion of each crop cycle, PM Kisan's main goal is to increase the income of small and marginal farmers.
PM Kisan releases this financial aid in three equal instalments. Under PM Kisan, a family consists of a husband, a wife, and any minor children. The corresponding state governments and Union Territories will determine whether farmers are eligible for PM Kisan (UTs).
The Direct Benefit Deliver (DBT) system is used to transfer the financial assistance provided by PM Kisan directly to the beneficiary's bank account. The PM Kisan assistance's DBT promotes transparency in the distribution of funds, unlike physical distribution.
Not all farmers who own land, nevertheless, participate in the PM Kisan programme. To ensure that only qualified farmers get aid, the Indian government has established a number of controls and requirements.
Which categories are excluded from the PM Kisan Yojana, or PM Kisan Samman Nidhi?
Helping the nation's small and marginal farmers is the main goal of the PM Kisan Yojana. Not all farmers, nevertheless, fit into the tiny and marginal group. The advantages offered by PM Kisan are not available to the following groups of people.
The PM Kisan programme does not permit any institutional landholders (companies, corporations, or commercial organisations) to receive benefits.
Farmers who fall under one of the following categories are not eligible to receive PM Kisan subsidies.
current and previous occupants of constitutional offices
Former and current mayors of municipal corporations and chairpersons of panchayats. Former and current members of the RajyaSabha or Lok Sabha (Members of Parliament), State Legislative Assemblies, and State Legislative Councils (Members of Legislative Assembly).
All officials and staff who are now working or have retired from Central or State Government Ministries. Departments, and Subdivisions, as well as regular workers of Local Bodies. Multitasking Staff (MTS)/Class 4 personnel aren't included, though.
All retired pensioners (except MTS staff) and Class IV/Group D employees of the aforementioned categories whose monthly pension is at least Rs. 10,000.
Professionals including engineers, physicians, Chartered Accountants (CAs), lawyers, and architects who paid income tax in the previous assessment year are all registered.
People who fall into the higher income brackets will also be excluded from the scope of PM Kisan in addition to the aforementioned groups.
Benefits and Features of the PM Kisan App
The PM Kisan application's key advantages and features are listed below.
Quick Registration: Farmers may quickly and easily register themselves using the PM Kisan application's simple and quick registration process.
Payment Status: Using the PM Kisan mobile app. Farmers may quickly and conveniently check the status of their payments by logging in with their personal credentials.
Details of the Program: Farmers may examine the most recent information regarding the Pradhan Mantri Kisan Samman Nidhi programmes via the PM Kisan application.
Name Correction: Farmers may quickly update their names on the PM Kisan application to match those on their Aadhar cards. One of the requirements for applying to the programme is to complete this phase.
Help and Support: Farmers may simply access the helpline numbers for the authorised officials in the PM Kisan application's help and support area and call them to have their questions answered.
PM Kisan 2022–2023: Conclusion
In conclusion, the PM Kisan Yojana is one of India's most well-liked farmer aid programmes. On the official website, you may check the PM Kisan Status or PM Kisan Beneficiary status. The PM Kisan Yojana will unquestionably increase the revenue of India's small and marginal farmers.
---
You're looking for Buy Home In Navi Mumbai we have the Best Buy Properties In Navi Mumbai Like Ready to Move & Nearby possession: https://navimumbaihouses.com/property/search/buy/navi-mumbai-all/
If you want daily property update details please follow us on Facebook Page / YouTube Channel / Twitter 
Disclaimer:
The views of this expressed above are for informational purposes only based on the industry reports & related news stories.
Navimumbaihouses.com
does not guarantee the accuracy of this article, completeness, or reliability of the information & shall not be held responsible for any action taken based on the published information.
Also Read
Buy Properties in Navi Mumbai