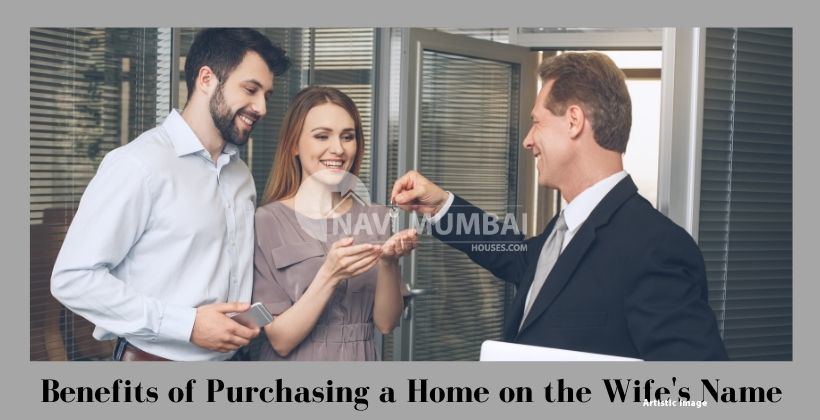 Benefits of Purchasing a Home on the Wifes Name
Wifes name You've definitely heard horror stories of first-time homeowners registering their homes in their spouses' names.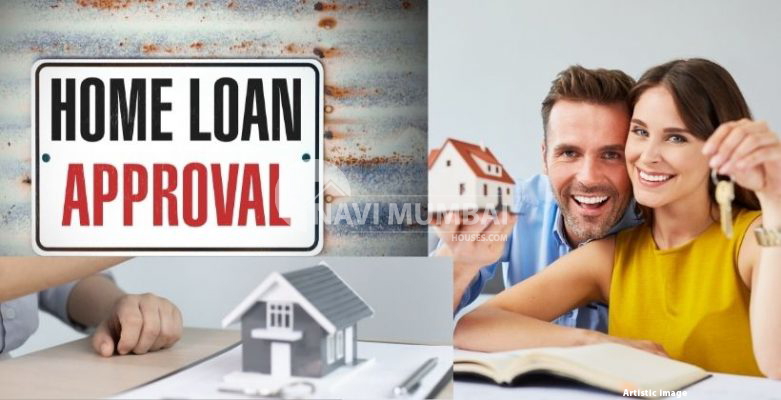 ---
Are you looking for Buy Flat in Mumbai?
---
Wifes Name We analyze why it makes financial sense to register a property in a Wifes  name, with numerous states in India giving perks for women property purchasers to increase their empowerment. While this is unquestionably an act of empowerment, it also comes with a slew of benefits, particularly if you plan to apply for a house loan. Aside from providing your wife a big asset registered in her name, buying the house in her name offers a few additional advantages.
THE BENEFITS OF A HOUSE LOAN on Wifes name :-
When shopping for a home loan, the rate of interest is the most significant factor to consider. If your wife is employed, she can apply for a house loan and benefit from unique home loan benefits for women. The majority of banks provide lower interest rates to female borrowers.
Working women, for example, might pay as much as 8.55 percent on a house loan, compared to 8.60 percent for their male counterparts. The smaller share can also be redeemed if a woman is a co-applicant. As a result, persons who wish to take out a house loan in their wife's name have a significant advantage.
IN TERMS OF TAXES, THE Advantages OF A HOME LOAN:-
Another benefit of buying a house under a woman's name is the tax savings she will receive. Women property owners would be entitled for an extra interest deduction of up to Rs 1.5 lakh every financial year if the property is self-occupied.
Some of the obvious tax benefits of owning a home in the wife's name, according to experts, Wifes Name include an additional interest deduction of up to Rs 1.5 lakh every financial year if the house is self-occupied. It can also be used if the house is empty. If a husband and wife are co-owners of a home and the wife has a different source of income, they can both claim tax deductions separately. The tax advantage will be determined by each co-ownership owner's percentage.
Furthermore, if the house acquired is rented out, the wife is entitled to a deduction for the whole interest paid on the home loan.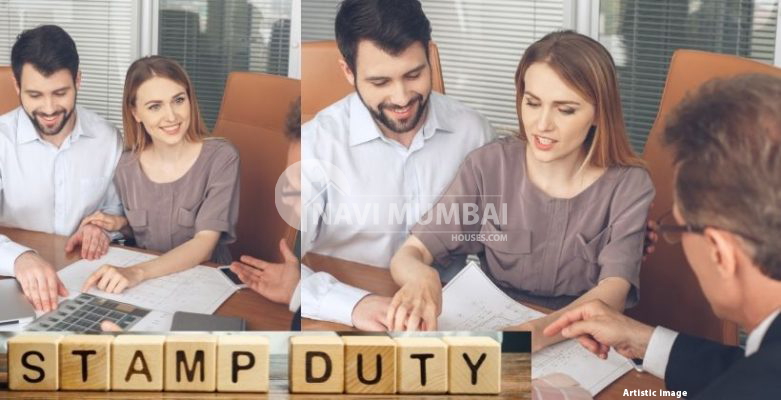 DUTY FEES FOR STAMPS:-
In certain parts of India, women pay less stamp duty than males on their property. While the actual ratio varies by state, a growing number of states are adopting this notion in order to empower more women property owners. In Delhi, for example, men pay a stamp duty of 7%, whereas women pay roughly 5%.
Jharkhand is one of the states that is leading by example. Female property purchasers in this state will have to pay Re.1 in stamp duty. For someone who is paying for a home, this might be a considerable financial gain, thus registering the property in a woman's name is an excellent alternative.
Stamp duty exemptions are available for women buyers in Delhi, Uttar Pradesh, Punjab, Haryana, and Rajasthan. In 2017, the province of Punjab cut stamp duty from 9% to 6% for a short time. It said that beginning April 1, 2019, metropolitan regions would be subject to a stamp duty charge of 9%, while rural areas would be subject to a stamp duty charge of 6%.
The stamp duty rate in Maharashtra, which was recently hiked from 5% to 6%, is the same for men and women.
LET'S TAKE A LOOK AT SOME OTHER IMPORTANT CONSIDERATIONS:-
The lady must have a source of income in order to purchase a home .Wife's Name  If there is no regular income, the property will be considered an asset.
If your wife is a stay-at-home mom, registering it in her name may result in a Benaim transaction, complicating the process. To prevent any problems, it is best to choose co-ownership in this situation.
If your wife doesn't have a stable source of income, she might not be able to get a house loan at all, because most banks won't lend to someone who doesn't have one.
If you both combined your Wifes name  income to acquire the property, the rental income produced from the property will be taxed separately. If the lady is a stay-at-home mother who did not contribute monetarily to the purchase, the rental income is split with her husband and usual taxes are applied.
Even though the property is registered in his wife's name, if there is a future dispute over the property, the husband is equally accountable.
We hope that the previous information has helped you better understand Wifes Name the advantages of registering property in a woman's name, including home loan benefits, tax benefits on a home loan, stamp duty benefits, and other benefits.
When buying a property under the wifes name, there are a few things to bear in mind:-
Buying a property in the name of one's  or in co-ownership, according to experts, is a smart option. The wife, on the other hand, can only benefit from the tax break if she has a separate and legitimate source of income. Furthermore, if there is a legal disagreement over the property, the proceeding will involve both the husband and wife. As a result, before making a final selection, property purchasers should consider all options.
For purchasers registering properties in a woman's name – either as a lone owner or as a joint owner – some state governments in north India are now granting a partial stamp duty remission.
"If the property is in a lady's name, you can save 1% to 2% on stamp duty." In Delhi, the stamp duty rate for women is 4%, whereas the rate for males is 6%. Furthermore, if you suffer a financial setback and owe money, the property held in your wife's name will not be covered for your loss," explains the author.
---
You're looking for Purchasing New Homes in Mumbai we have the New Projects In Mumbai Like Ready to Move & Nearby possession: https://navimumbaihouses.com/properties/search/mumbai-all/
If you want daily property update details please follow us on Facebook Page / YouTube Channel / Twitter
Disclaimer:
The views of this expressed above are for informational purposes only based on the industry reports & related news stories.
Navimumbaihouses.com
does not guarantee the accuracy of this article, completeness, or reliability of the information & shall not be held responsible for any action taken based on the published information.
Also Read
Buy Properties in Navimumbai