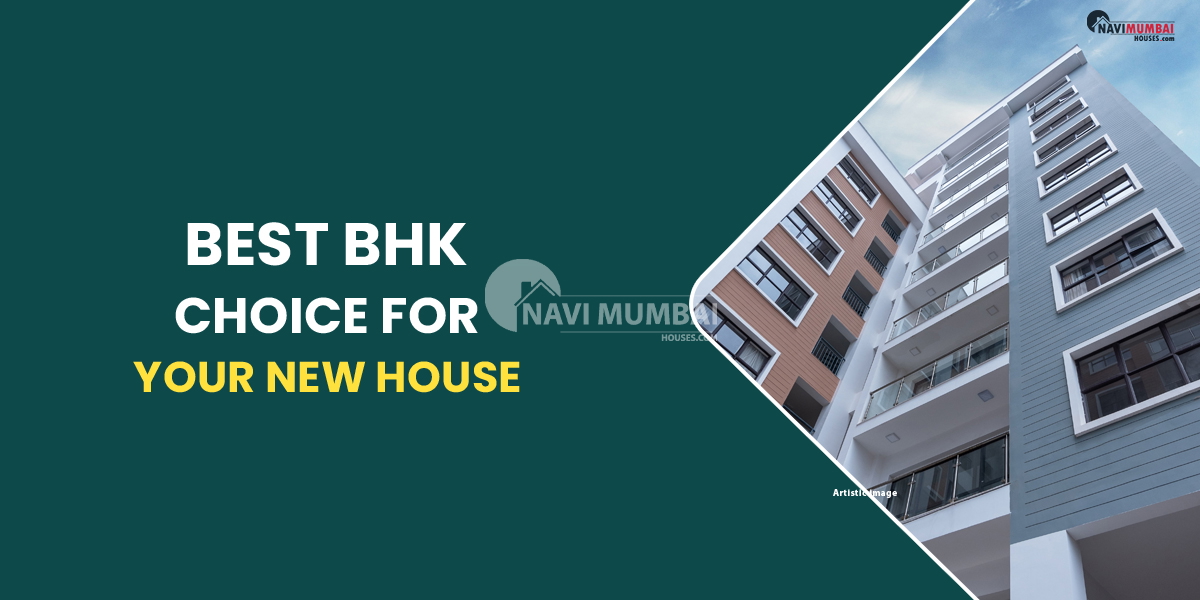 Best BHK Choice For Your New House
Putting money into your new house is a wonderful way to get started in the real estate industry. There are several things to consider, though. The BHK option that is perfect for you has a solid grasp on each of these elements. There is no one-size-fits-all guideline for choosing the ideal residence. Your unique wants and requirements will determine a number of things.
---
Are you looking flat for sale in bhandup?
---
For real estate investors in residential buildings, investment goals are of utmost importance. The limitations based on cost and geography comes next. The choice of residential spaces is significantly influenced by the changing needs of everyday living. You can pick from a variety of BHK set types while purchasing in flats or privately held homes.
Best BHK Options: Which Should You Pick?
Real estate investors frequently struggle with deciding on the ideal BHK configuration. If you are a novice investor, having exact knowledge becomes even more crucial. In this sense, one, two, and three-bedroom sets are the most popular choices. In the paragraphs that follow, let's examine the various factors and suggestions for selecting the finest one of these:
1 BHK Unit: Benefits
Best BHK for a Limited Budget: One-bedroom apartments are the best real estate choices for first-time buyers with a tight budget. For needs requiring less room, these areas are perfect. For bachelors who move to a new city for work or school, this BHK arrangement is the ideal choice. One-bedroom apartments are a secure and risk-free choice if you are a novice real estate investor.
Apartments with one bedroom are less popular choices in high-rise buildings and upscale neighbourhoods. In this arrangement, there is a sufficient supply of living spaces due to the low demand. Buyers can choose from a variety of investments at a negotiated price as a consequence. Another draw for these houses are the additional discounts.
The little capital outlay is appropriate for one-time payments. One more advantage of buying 1-BHK condos is the cheaper down payments & smaller EMIs. If you have a limited rental budget, these properties are ideal choices. Large cities' migratory populations drive more demand for 1-BHK setups. The owners of these properties may receive a respectable monthly income from renting them.
Government Assistance: The government includes these residential areas in the areas with inexpensive housing. The inclusion provides low-income homebuyers with the option of subsidized mortgage loans. More investors are attracted by concessions on maintenance fees, GST exemption, club memberships, etc. Due to the smaller size, most state governments typically waive or only impose minimal property taxes on 1-BHK units. These machines also have low maintenance and operating costs.
2-BHK Unit: Benefits
Best BHK for Temporary Family Relocations: The majority of homebuyers who invest in residential properties want to settle down with their families. The most popular arrangements for young couples & nuclear families are 2-BHK setups. These areas are regarded as the finest BHK option by the immigrant population in Metro as well as other major Indian cities. 2-BHK setups provide equivalent benefits in terms of price, upkeep, and rental advantages.
These properties cost more than 1-BHK apartments. However, the variations are slight. In good neighbourhoods, you may easily get a 2-BHK apartment for between 55 and 60 lakhs. Given the demand for real estate in India, investors should anticipate profitable returns with straightforward resale opportunities. Therefore, purchasing a 2-BHK set is advantageous for short-term investment objectives.
These dwelling possibilities also have some great renting options. In addition, 2-BHK flats have reasonable and affordable property tax and utilities rates. Builders give the additions in these properties particular consideration based on the desires of the buyers. 2-BHK apartments provide more space & better amenities relative to the price.
Combining Luxury with Space:
By solving the space problem of 1-BHK units, these homes are unquestionably improvements to your way of life. The opulent 3- and 4-BHK sets at exorbitant costs are not preferred by the majority of investors. For such homeowners, 2-BHK living spaces offer generous space with greater utilization. These homes provide middle-class families with a small-scale luxury, making the purchase seem more sensible.
The demand for 2-BHK sets is very high in the Indian real estate industry. These flats are a top element in contemporary residential developments because of the market dynamism. The wide selection of options is further expanded by the plentiful supply without going above the acceptable price range. A two-bedroom apartment is the most practical place to start a new family.
3-BHK Unit: Benefits
For long-term investments, the best BHK is: Spaces with three bedrooms are opulent and exude elegance and wealth. The finest options for long-term investment goals are these properties. According to experts, 3-BHK sets are the greatest for investments lasting more than five years when considering the property trends in Indian real estate. This is the greatest BHK configuration if you are not in the mood to sell your apartment anytime soon.
The financial restrictions on 3-BHK units are very similar to those on 2-BHK sets. In the majority of Indian areas, you might not notice much of a difference. In a medium-sized city, a two-bedroom apartment runs between 55 and 60 lakhs. On the other side, 3-BHK apartments typically cost between 70 and 75 lakhs. However, in upscale locations like the Metro cities, the variances may be more pronounced.
Say "NO" to Space Crunch:
Homebuyers seeking luxurious space might make an investment in 3-BHK sets. Two bedrooms are adequate, and the third one can be used as a study or office space if you work from home. Additionally, it has a separate area that can house visitors and children. Your needs for space might be significantly impacted by changes in your way of living over time. There are several investment opportunities in 3-BHK homes if you need more room than a 2-BHK apartment provides.
Easy on Finance and Decor:
These areas are lifetime investments that are simple to finance and decorate. You can prepare for the future by making an investment in 3-BHK homes that have ample room for a growing family. For larger residential spaces, it is much simpler to obtain financial solutions like home loans. Special bank incentives also apply to these properties.
For those who enjoy creating and experimenting with home interiors, a 3-BHK apartment is the greatest purchase. These apartments feature a tonne of extra space to let you discover your inner artist. There are many different things to try out and enjoy, from adorning the gallery walls to placing indoor plants on the balcony. The additional room can be used to store objects that aren't used as regularly.
Conclusion: The Best BHK Alternatives
A wise real estate decision is to invest in residential properties. However, the majority of us struggle with making the appropriate decision. Consider a few essential aspects while choosing the finest BHK arrangement for your new house. Although necessities and preferences come first, investing goals are also of utmost significance. Search your spending plan for cost-effective financial options. After these are adjusted, you can choose from 1, 2, & 3-BHK living arrangement options.
---
You're looking for Projects in Sion we have the Best Properties In Mumbai Like Ready to Move:https://navimumbaihouses.com/properties/search/sion/
If you want daily property update details please follow us on Facebook Page / YouTube Channel / Twitter
Disclaimer:
The views of this expressed above are for informational purposes only based on the industry reports & related news stories.
Navimumbaihouses.com
does not guarantee the accuracy of this article, completeness, or reliability of the information & shall not be held responsible for any action taken based on the published information.
Also Read
Buy Properties in Mira Road