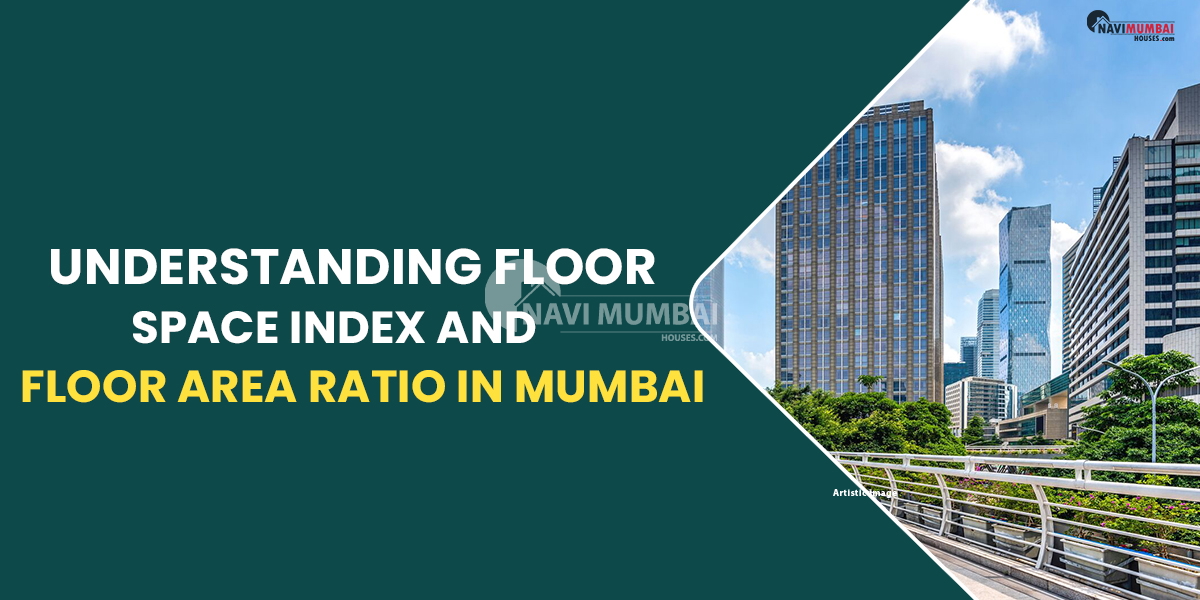 Understanding Floor Space Index & Floor Area Ratio in Mumbai (Floor Area Ratio)
Mumbai's most recent FSI/FAR updates
Fire Safety Officers Will Be Required in Mumbai for Buildings with 22 Floors or Higher Beginning in March 2023
The Maharashtra government has mandated that it will be necessary to appoint a fire safety officer in buildings with 22 stories or more in order to make buildings in Mumbai more fire-resistant and less vulnerable to fire incidents. The Maharashtra government has decided to strengthen the building safety regulations in response to recent fire accidents that occurred in several regions of Mumbai. The fire safety law will be introduced in the state assembly by the Maharashtra administration. The Maharashtra government has also mandated that such buildings undergo a bi-annual fire audit in an effort to make Mumbai city more fire safe.
---
---
Both residential and industrial facilities with hazardous activities will need to put up an IoT-enabled fire protection mechanism under the rules of the new bill. This system needs to monitor the area continuously for potential fire occurrences and conduct a bi-annual fire safety audit to gauge emergency preparedness. Every infraction of the new safety regulations is punishable by up to three years in prison and a fine of Rs 1 lakh.
Are you attempting to comprehend the Mumbai Floor Space Index? This manual will assist you in comprehending this important idea and its ramifications for Mumbai. Find out about Mumbai's FSI laws, guidelines, and exclusions as well as tactics for raising this index. So, let's get going. Let's briefly discuss the idea of the FSI, or Floor Space Index, in Mumbai before getting into the specifics. The Floor Space Index calculates a building's total floor area in relation to the size of the plot of land on which it is situated. As a result, it is also frequently referred to as FAR, or Floor Area Ratio.
Floor Space Index (FSI)
The Floor Space Index (FSI), a guideline for limiting building height in metropolitan areas, is widely used in real estate. The ratio of the total built-up area to the entire plot area is typically used to express it. The larger the building that can be constructed on a given amount of land, the greater the ratio. FSI is used to control how amenities are developed in a region and might vary from city to city.
The required FSI must be determined by developers & architects in redevelopment projects in order to appropriately design space and building methods. Before beginning any construction project, contractors must submit information about the proposed building for permission to the relevant zoning authority. The height, style, and other details of the building are among these elements. The Floor Space Index can be used to evaluate the area's popularity and population density. It is crucial to take into account FSI from an environmental standpoint. Homebuyers should be aware of this since a high FSI frequently indicates a lack of open space.
Mumbai's floor space index regulations
Some of India's harshest FSI regulations are found in Mumbai. The rules for FSI are laid forth by the Municipal Corporation of Mumbai. It details the maximum FSI for each zone in the city as well as the permitted FSI for various building kinds, including residential, commercial, and industrial structures.
For instance, the Mumbai city's permitted FSI for residential structures has increased from 1.33 to 3. This means that a residential construction in this zone should have a total built-up area that is no more than 1.33 times the size of the property on which it is situated. The permitted FSI for commercial buildings in the city is now 5 as opposed to 1.33 before. In the suburbs of Mumbai, the FSI for residential structures has increased from 2 to 2.5, while the FSI for commercial buildings has increased from 2.5 to 5.
Index of Floor Space-Relating Variables
The municipal corporation of Mumbai establishes the floor space index. Mumbai's FSI is determined by the municipal corporation using a number of important variables, such as the following:
Dimensions of the land
type of structure (commercial buildings, residential flats, etc.)
location of the building
The amenities on offer
Calculating Floor Space Index in Mumbai
Now that we are aware of what the FSI is, let's examine its methodology. In Mumbai, the FSI is calculated by dividing the entire built-up area of a building by the total plot area. The resulting ratio is the building's FSI.
For instance, the FSI for a building is 1 if its total built-up area is 1,000 square feet and its total plot area is 1,500 square feet.
1,000/1,500 = 0.67
The floor space index is a significant factor in the development of cities like Mumbai. It considers variables like development theories, building initiatives, demographic trends, and neighbourhood characteristics. The type of land has an impact on the FSI as well (residential, rural, industrial, or corporate). The real estate sector aims for higher FSI to boost profits and enable home construction. Sales and the building sector will be further stimulated. More local demand is also indicated by a higher FSI.
Mumbai's Floor Space Index: Updated Redevelopment Guidelines
In February 2022, the Maharashtra government increased the FSI for rehabilitation projects in slum areas throughout the state from three to four. Mumbai could have up to 4.5 FSI before the development control laws were changed.
In Mumbai's urban areas, where there are more than 2 crore people living, there is a high population density as well as a dearth of development land. The UN's ranking of Mumbai as the seventh-most populated location in the world in 2018 highlights the need for more housing in the city.
Mumbai's Floor Space Index for Cluster Redevelopment
A cluster redevelopment design is now allowed on highways with a minimum width of 12 metres. Nonetheless, it must be 500 metres away from an 18-meter road and be an artery. In the suburbs of Bombay, the minimum site size and development age restrictions are 6000 square metres and 30 years, respectively.
The Restoration Plan's Section 33(9) enables the remodeling of nearby dilapidated buildings. It states that the FSI is only permissible up to 4.0. However, the amount of FSI shared with MHADA depends on the community's FSI usage and the Ready Reckoner rate.
Mumbai Approved Floor Space Index
The Mumbai administration favours construction initiatives that are mostly focused on transportation. The Mumbai administration keeps its top FSI at 5. According to the increased FSI requirements for reconstruction in 2022, Mumbai's FSI is up to 5. Mumbai's neighbourhoods' FSI scores are divided into the following categories:
| | | |
| --- | --- | --- |
| Road width (in metres) | Plot's min size (square meter) | Plot's max FSI in Mumbai Permissible |
| 9 – 12 below | Less than 1,000 | 2 |
| 30 m & above | 4,000 above | 4-5 |
| 12 – 18 m | 1,000 above | 2.5 |
| 24 – 30 m above | 3,000 above | 3.5 |
| 18 – 24 m | 2,000 above | 3 |
Benefits of Mumbai's Floor Space Index
In Mumbai, FSI is a significant concept with many advantages. First of all, Floor Area Ratio in Mumbai ensures that the structures are construct within the allowed FSI limit. This helps to lessen the city's crowdedness and construction density.
Second, since more buildings emit more pollution, it helps to lower city pollution levels. Also, it contributes to maintaining the town's traffic congestion because more buildings equal more vehicles and traffic.
Total Floors Calculation Using Floor Space Index
The maximum number of storeys possible for a 500 square foot flat and a 1,000 square foot plot is:
| | |
| --- | --- |
| FSI Ratio | No. of Floors |
| 1 | 2 |
| 1.5 | 3 |
| 2 | 4 |
| 2.5 | 5 |
| 3 | 6 |
| 3.5 | 7 |
| 4 | 8 |
Mumbai's Floor Space Index is rising
Despite the severe FSI restrictions in Mumbai, there are a few techniques you can use to increase the FSI of your project. First, you might decide to be exempt from the FSI by the Municipal Corporation of Greater Mumbai (MCGM). According to the MCGM, several types of constructions, such as public and semi-public buildings, are exempt from FSI.
You are qualified to apply for an FSI incentive as well. The MCGM provides a premium on FSI for specific building types, such as residential structures. For the building to be eligible for the incentive, several conditions must be met.
The transfer of development rights is the third choice (TDR). Development rights are transfer from one plot to another through TDR. It suggests that you may leverage the FSI of one plot to increase the FSI of another. However, only a few areas in Mumbai offer this choice.
Conclusion: On Mumbai's Floor Space Index
In conclusion, the Floor Space Index is an important concept that significantly affects how buildings are built in Mumbai. It helps to lessen overpopulation and building density in the city. Also, it helps the city's traffic congestion and pollution levels decrease. If you want to increase the FSI of your building in Mumbai, you must be aware of the city's FSI laws and regulations before pursuing any of these options.
We trust that this tutorial has helped you gain a better grasp of Mumbai's Floor Space Index's foundations, significance, and influence on building development.
---
You're looking for Projects in Bandra we have the Best Properties In Mumbai Like Ready to Move:https://navimumbaihouses.com/properties/search/bandra/
If you want daily property update details please follow us on Facebook Page / YouTube Channel / Twitter
Disclaimer:
The views of this expressed above are for informational purposes only based on the industry reports & related news stories.
Navimumbaihouses.com
does not guarantee the accuracy of this article, completeness, or reliability of the information & shall not be held responsible for any action taken based on the published information.
Also Read
Buy Properties in Byculla