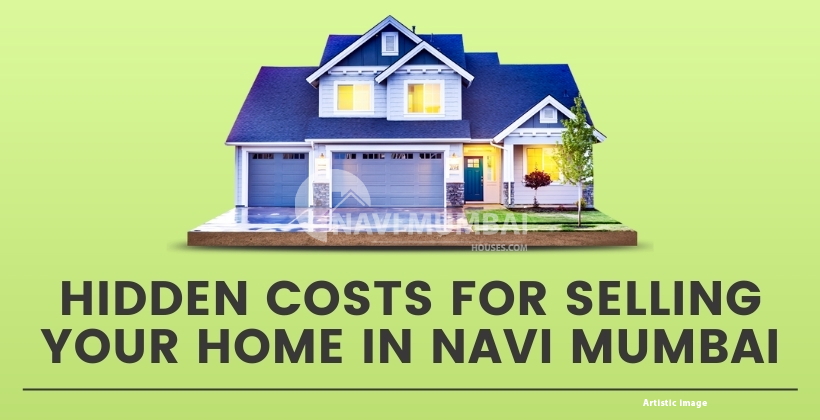 Hidden Costs for Selling Your Home in Navi Mumbai
There is no denying that real estate is a profitable investment. However, property sellers frequently overlook the additional expenditures of selling a home. These hidden costs are significant because they frequently affect the amount of profit a house seller makes on the sale of the property as a whole.
That said, if a house seller considers all of these expenditures when creating a budget for the sale of a home, things may be arranged effectively so that significant sums of money are not wasted on moving and marketing.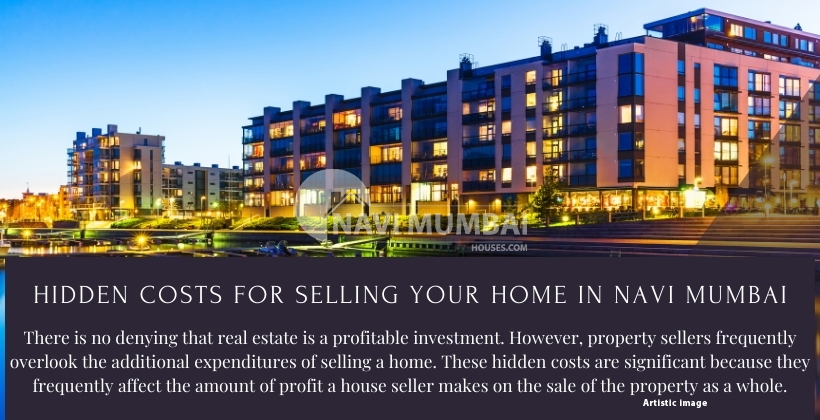 If you engage a professional and trusted real estate agent in Navi Mumbai, he or she will inform you of all the hidden expenses. They will ensure that you have a full understanding of what you are agreeing to.
In this article, we'll go through some of the additional expenditures that might arise when selling a home. You may create a list of them, budget for them, and search about for the best price, but with the help of a real estate agent who understands the process of selling at the appropriate price, you will be able to earn a significant profit on the sale of your house.
– Utility Costs: One of the most crucial things that many sellers forget, especially when acquiring a home, is the requirement for utilities at their previous residence. Almost no potential buyer would ever enjoy the process of stepping into a property they could buy and not being able to switch on the lights to better examine the features.
If they can't feel or hear the air conditioning or heat operating correctly, a new residence may not impress them. The temperature inside the apartment may be sweltering, making a prospective buyer worry if the goods operate or if more money is needed to acquire other items before moving in.
– Transaction Cost: Whether you're purchasing a new home or selling an older one, the overall cost is usually higher. Frequently, the opposing party will request that you pay the transaction costs.
If you use the services of a real estate agent in Kharghar Navi Mumbai to sell your home, he or she will inform you of the charges involved, such as the appraisal fee, realty valuator's fee, stamp duty, and so on.
– GST Cost: The Goods and Service Tax is applied to every under-construction property acquired in India. GST is paid to the state government in the same way that stamp duty and registration fees are.
In other words, the GST rate on an under-construction property is above 5%, whereas the rate on cost-effective housing is less than 1%. On ready-to-move properties and all projects with completion certifications, there is no GST.
– Parking Fees: When calculating the hidden expenses of selling a home, parking fees are an important factor to consider. Parking space is an essential feature that is frequently emphasized in real estate ads.
Despite the fact that parking is frequently a much-needed service, it comes at a price. As a result, keeping the cost of parking in mind when purchasing a house is a sensible decision. The overall cost of parking is proportional to the cost of the property. When making a final decision, it is necessary to consider the parking fees.
– Property Maintenance Charges: The entire amount that is expected to be paid for the maintenance of a building and its facilities is known as the maintenance cost. However, with new construction, many developers need maintenance fees ranging from two to 10 years.
One of the most typical advantages is that the builders obtain enough money to reinvest in the development of the home. Before selling your home, any knowledgeable real estate agent in Mohali will inform you of the property upkeep costs.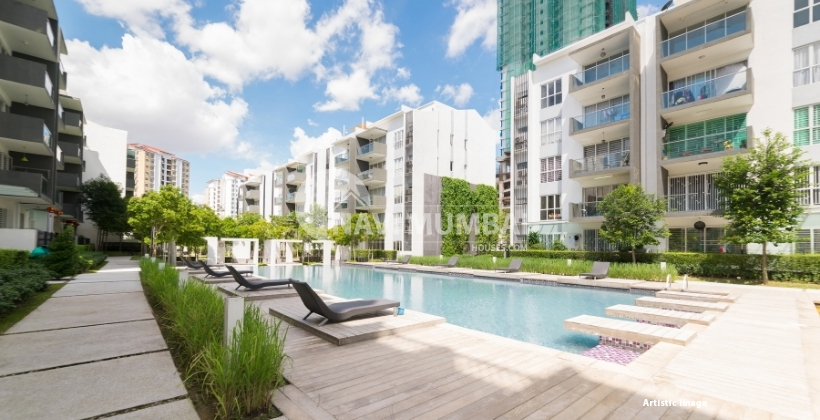 – Registration Charge: This is a non-refundable fee. Every time a person creates a property in his or her name, he or she must pay a tax to the government. The stamp duty and registration fees vary per state.
This fee typically ranges between 5% and 7% of the total property value. Furthermore, stamp duty accounts for about 1% to 2% of the total property costs.
– Interior Design Costs: The entire cost of interior decoration adds a significant expense to a house. This is more of a home-ridden cost that might affect the total property value. One of the most essential aspects of any home is the interior design.
When a home isn't well-managed, the value might be lower, but the entire cost, including the interiors, can be rather expensive. In the same way, fully furnished apartments are significantly more expensive than standard flats.
– Location Costs: Preferential location or locality charges are essentially extra charges that are required to reserve a unit in a layout or complex that is in a better location. This varies from builder to builder, however the luxury developments almost always have greater preferential location prices.
For example, if someone wants to buy a penthouse on the top floor of a building or a villa, the location fees might be rather costly. It should be emphasized, however, that unlike stamp duty or registration fees, this is a variable cost that varies from one builder to the next.
 Conclusion:
When selling a home, it's critical to keep all of the expenditures listed above in mind. These are some of the costs that can't be avoided completely. As a result, keeping these in mind may help you make the best judgments and arrive at the most accurate estimates most of the time.
---
We are the Real Estate Web Portal to Buy Sell and Rent, Flats for Rent in Kharghar, Mumbai, and Thane. We can help you Buy Properties at Affordable Prices in Navi Mumbai at your desired location.
If you want daily property update details please follow us on Facebook Page / YouTube Channel / Twitter
Disclaimer:
The views of this expressed above are for informational purposes only based on the industry reports & related news stories.
Navimumbaihouses.com
does not guarantee the accuracy of this article, completeness, or reliability of the information & shall not be held responsible for any action taken based on the published information.
Also Read
Buy Properties in Navimumbai