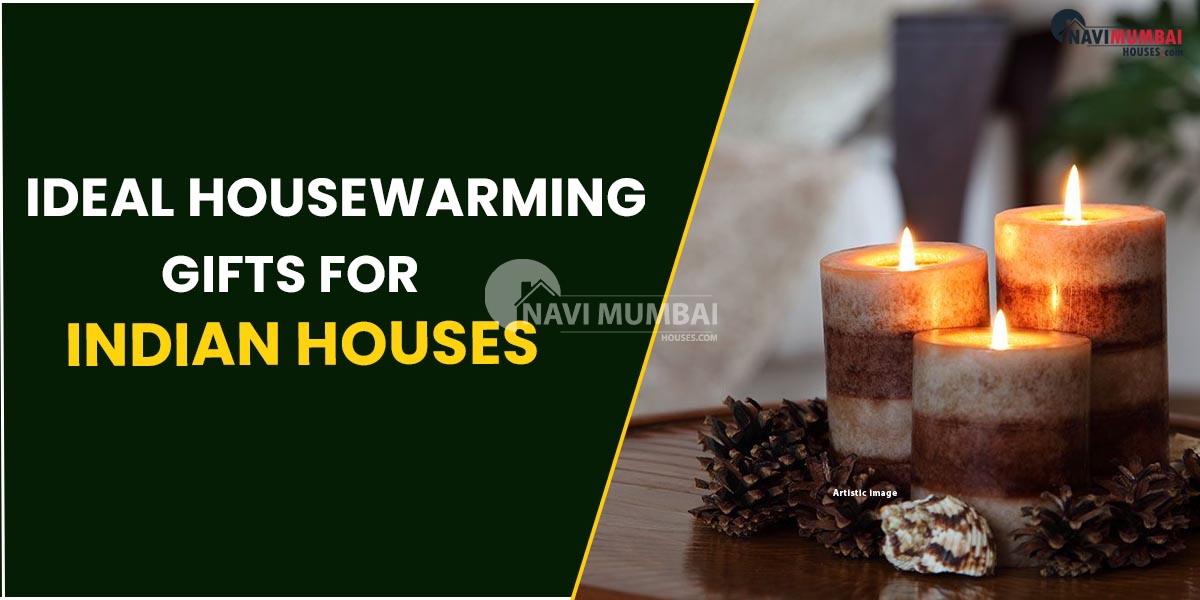 Ideal Housewarming Gifts For Indian Houses
Ideal Housewarming Gifts – We have included some of the top housewarming presents to think about for every homeowner if you are intending to attend a housewarming celebration but are unsure of what to offer your hosts.
---
---
housewarming presents for eco-adventurers
One of the nicest gifts one can offer is a plant. All of them are excellent gifts, including orchids, peace lilies, bonsai, money plants, snake plants, etc. They have a pleasing appearance, transform the space magically, and make lasting gifts. Do pair it with large jars or attractive planters to get it ready for use right away. Your hosts would thus save time by not having to look for the ideal location to keep the plants.
Housewarming gift suggestions for active individuals
Consider giving such persons equipment that reduces physical labor and aids in the preparation of wholesome foods. Consider air fryers. Other low-cost appliances on this list include coffee makers, robot vacuums, electric kettles, rice cookers, food processors, blenders, and air purifiers.
Housewarming presents for those that value their health
The COVID-19 dilemma has led to a rise in the adoption of many AI-based fitness applications. Your buddies could be experimenting with these in the meanwhile. In these situations, a 12-month membership to their preferred health app or even home gym equipment like stationary cycles, weights, rowing machines, ab-crunchers, fitness devices, or if you have unlimited funds, even a treadmill, would make ideal housewarming presents.
We advise you to let your host know that you want to purchase equipment for a home gym, as this will take up room. They could even already have these or they might wish to make their homes appear crowded. Therefore, it is a good idea to talk to them before spending the money.
presents for art enthusiasts from Griha Pravesh
Beautiful artwork make the room come alive. Give them artworks if you are certain that your host is an art enthusiast. Paintings enhance the room's color and appearance. This is a fantastic housewarming gift suggestion if your host respects your taste in art and design. According to Vastu Shastra, one can utilize encouraging images of family, flowers, or birds in the bedroom while artwork in the living room and entryway should show nature. Paintings with motivational themes are ideal for kitchens.
Do keep in mind the room's color palette. You don't want to endanger the appearance of the home or put your Griha Pravesh gift at risk of being discarded or given to someone else.
Housewarming presents for those with active lifestyles
Try some unusual gift suggestions for friends who enjoy keeping up-to-date homes, like an LED liquor shelf, wine decanters in unusual shapes, soundwall speakers, garden sprinklers, elegant tableware and flatware, shower speakers, aroma diffusers, smart planters, potpourri, essential oils, or even a personalized coordinates frame of their location.
housewarming presents for eccentric home furnishings
Quirky housewarming presents might be ideal for long-time friends and family members. Bring back fond memories and your playful side with individualized duvet covers, caricatures, toss pillows, cheese boards, a family hobby painting, a wall chessboard, or even priceless antiques.
housewarming presents for revelers
You may consider giving hosts festive décor items if they enjoy dressing up and decorating their houses for every occasion. If you were asked to a housewarming party in November, for instance, consider the upcoming major holiday, such as Diwali or Christmas. Your host would like receiving a practical gift that they could wear or show. Consider 'His & Her' sets (such fragrances, watches, etc.) or festival party items. A word of advice: Don't give your host a Christmas tree because they can have their own preferences.
For people who drink in groups, champagne and wine are excellent presents. In addition, you may think about personalized wine glasses or home bar accessories.
gifts for guests at a housewarming
If your guests adore dressing up and decorating their homes for every occasion, you can think about giving them festive décor items. Consider the approaching significant event, such as Diwali or Christmas, if you were invited to a housewarming celebration in November, for example. A useful present that they may wear or display is what your host would prefer to receive. Think of 'His & Her' sets (such perfumes, timepieces, etc.) or festival party supplies. A piece of advice: Avoid gifting your host a Christmas tree since they could have different tastes.
Champagne and wine are great presents for folks who like to drink in groups. You could also consider purchasing customized wine glasses or home bar accessories.
Don't we all adore memories? Do you still enjoy to glance back when a memory notification appears in your Facebook feed? Seniors, whose memories span six decades, are the same way. They might not be computer aware enough to use the appropriate channel or platform, though. In these situations, a digital photo frame or even a collage made up of their favorite pictures might be an excellent option.
A chair exercise equipment is another practical choice that will keep them in shape and healthy without putting too much strain on them.
Try eyeglass stands, bird feeders, massagers, electric kettles, or adult painting kits if you're searching for something more. Shawls and electric blankets are useful for those who live in chilly climates.
Presents for your 'clients' new homes
Relationships in business should be fostered. If your customer has been kind enough to ask you to their housewarming celebration, make sure you show up and make an impression. Now, if you were personally invited, you might select a present from any of the suggestions we've provided in this post that you think is appropriate. To be a professional representative of your firm, nevertheless, is a must. A staycation or even plants, wine, or gourmet baskets would be the best idea!
presents for neighbors' new homes
If you have a close relationship with the host family, you can choose one of the following presents, which are special and will be cherished as a keepsake forever:
Ganesh-Lakshmi idols: It is believed that giving a statue of Lord Ganesha or Goddess Laxmi as a gift will bring good fortune.
An item of furniture that may be utilize anyplace is a bean bag. If there are teenagers in the household, it is a really helpful present.
Candles with smell are the ideal housewarming present for new neighbors if you're searching for a simple yet thoughtful gift suggestion.
Friends' housewarming presents
Choosing thoughtful housewarming presents for friends is a way to express your best wishes for them. It's the best time to give lucky presents like Ganesha figurines and wind chimes. To enhance their day and your relationship stronger, if you are artistic, think about making them a painting or a personalized planter.
Ideas for young couples for housewarming presents
The housewarming will be a significant moment in the marital lives of newlyweds or young couples. Picture frames to preserve their treasured memories, personalized photo boxes, aromatic candles, and personalized nameplates are some excellent housewarming presents that they may undoubtedly like.
Presents for new homeowners who like visiting the neighborhood markets
Many of you would like to possess the hues and cultures that locally produced handcrafted goods exhibit. Why not make it a point to support small companies by shopping locally and ensure that your host is pleased as well? Some unusual presents to think about are handcrafted lamps, shopping baskets, and shawls from Kashmir and Assam. When you visit the next time, bear in mind the next housewarming you need to attend because almost every state in India has something special to offer.
Items for Indian housewarming gifts that are appropriate for everyone Mirror
Mirror
A simple wall-hanging mirror is a great alternative for Indian homes. They are often use and may be found in washbasin areas and bathrooms of all sizes. There is nothing prohibitively expensive or difficult about finding a unique mirror. Follow the rules on the appropriate scale and style of the house you are visiting.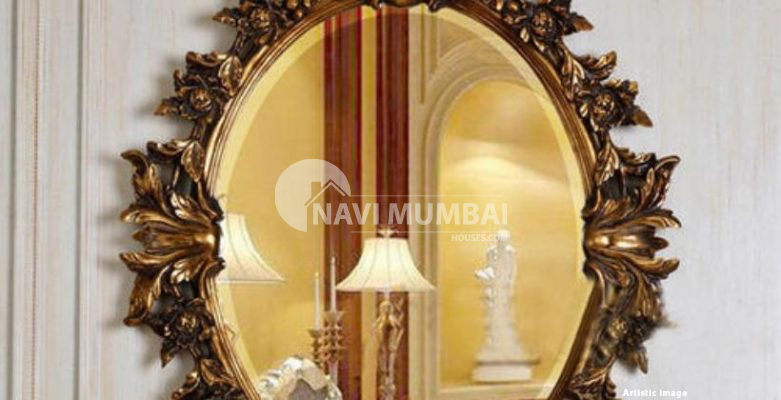 Ideal Housewarming Gifts: Reusable jars packed with flowers
A bouquet is one of those gorgeous, happy, and emotional gifts that never fails to amaze and astonish the recipient. Choose little plants that may be preserved in jars for future projects. You'll get some home-giving inspiration from this vibrant flower pot and classy glasses!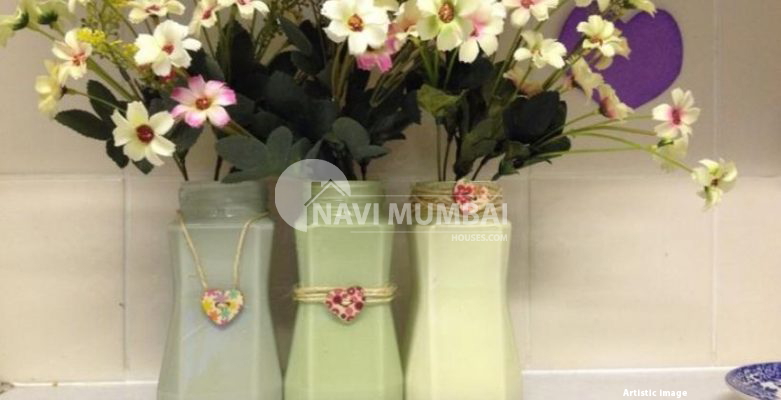 Ideal Housewarming Gifts: Bathroom Bluetooth speakers
Small pocket speakers are a novel yet practical gift idea that is ideal for people who are passionate music enthusiasts. They come in a wide range of sizes and costs to suit all pricing ranges.
It's crucial to pick something understated to avoid blocking their bathing space and drawing attention to oneself. Having this bathroom available will undoubtedly help them make up and feel better while taking a bath.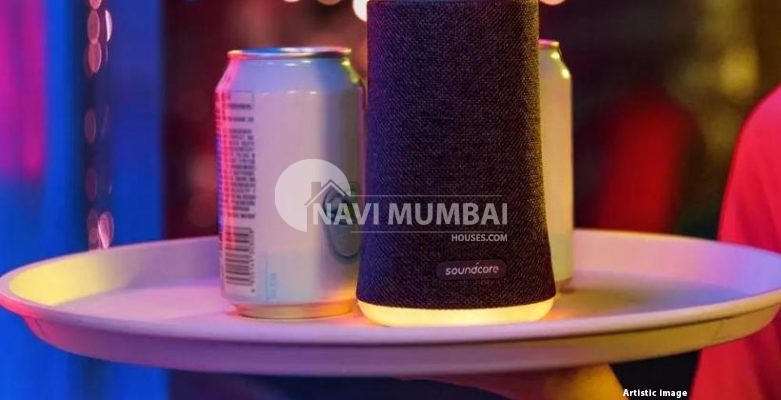 Ideal Housewarming Gifts: Reading Lights
Reading Lights Study lights are a great gift for friends and family who, like the majority of us these days, study or read far into the evening. They are readily available, reasonably priced, simple to operate, and actually enhance a home's appearance.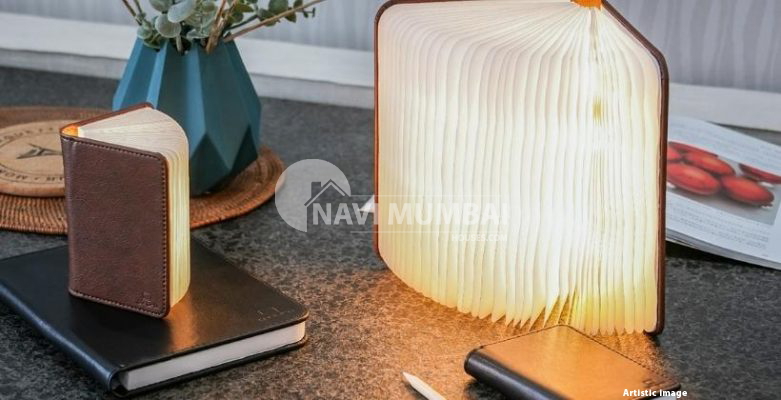 Ideal Housewarming Gifts: Wall decals
Indians love and appreciate wall decals, yet they rarely see wallpaper in homes. A room requires these lovely and imaginative wall décor touches if it is to stand out and be enlivene. They are reasonably price and readily available online.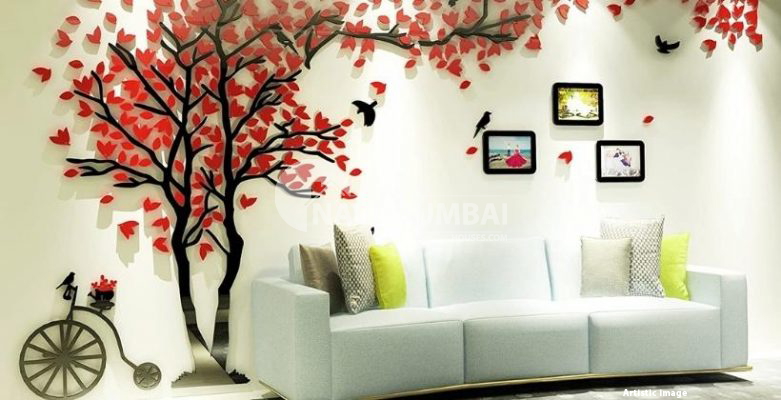 Ideal Housewarming Gifts: A cushion or work of art for the wall
Pick a sophisticated present that appeals to the recipient's taste. Wall art and beautiful throw pillows are perfect for small to large homes, and your friends will adore them for a very long time.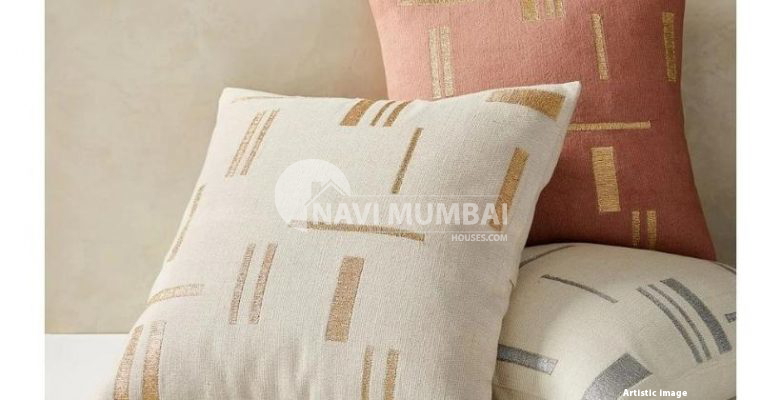 Ideal Housewarming Gifts: Small Chair
If you are visiting someone with a child, bring a little chair for the child. For the living room or dining area, this is a great alternative. The chair must be large and comfortable. Take into account the chair's height as well.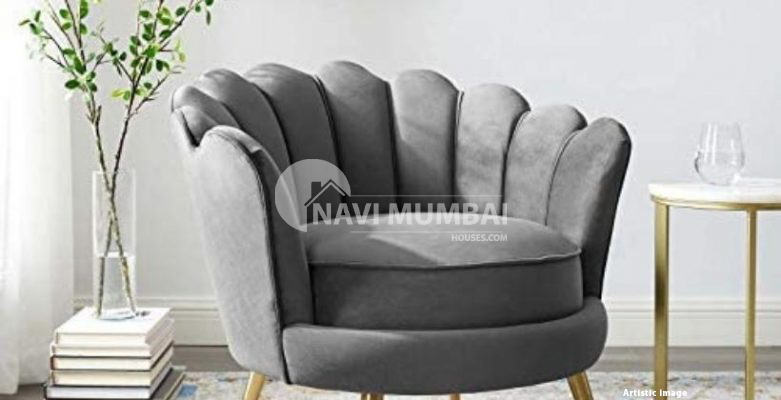 Ideal Housewarming Gifts: Metal accent pillow
As having one is often advise in a living room or guest room, there is no rationale for leaving one out of this list. This lovely metallic-hued cushion is an example of how a simple activity can appear sophisticated with the appropriate research and color. We suggest you to explore and break out of your comfort zone.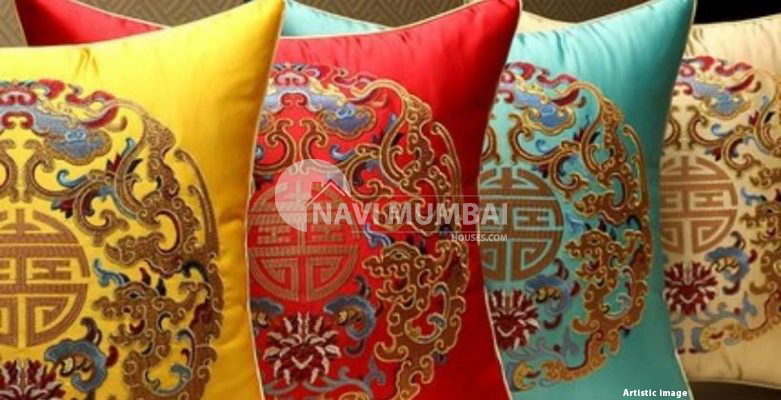 Ideal Housewarming Gifts-What should a griha pravesh gift not contain?
Whatever you give, make it a considerate housewarming present. Unless specifically requested by your guests, do not distribute gifts, particularly cups, saucers, cutlery, flower vases, and such goods.
Additionally, your present should reflect the sociocultural values of your hosts. For instance, giving scissors or blades as presents is not acceptable in India. In the same way, refrain from giving away items like dogs, clocks, handkerchiefs, combs, black clothes, sharp objects, shoes, calendars, coal, food in used dishes, empty wallets or purses, opal stones, gloves, and underwear. Pets should not be given as gifts unless your host has indicated that they would want them, as they demand care that hesitant families might not be able to provide.
---
You're looking for Rental Home In Navi Mumbai we have the Best Rental Properties In Navi Mumbai Like Ready to Move & Nearby possession: https://navimumbaihouses.com/property/search/rent/navi-mumbai-all/
If you want daily property update details please follow us on Facebook Page / YouTube Channel / Twitter
Disclaimer:
The views of this expressed above are for informational purposes only based on the industry reports & related news stories.
Navimumbaihouses.com
does not guarantee the accuracy of this article, completeness, or reliability of the information & shall not be held responsible for any action taken based on the published information.
Also Read
Buy Properties in Navimumbai