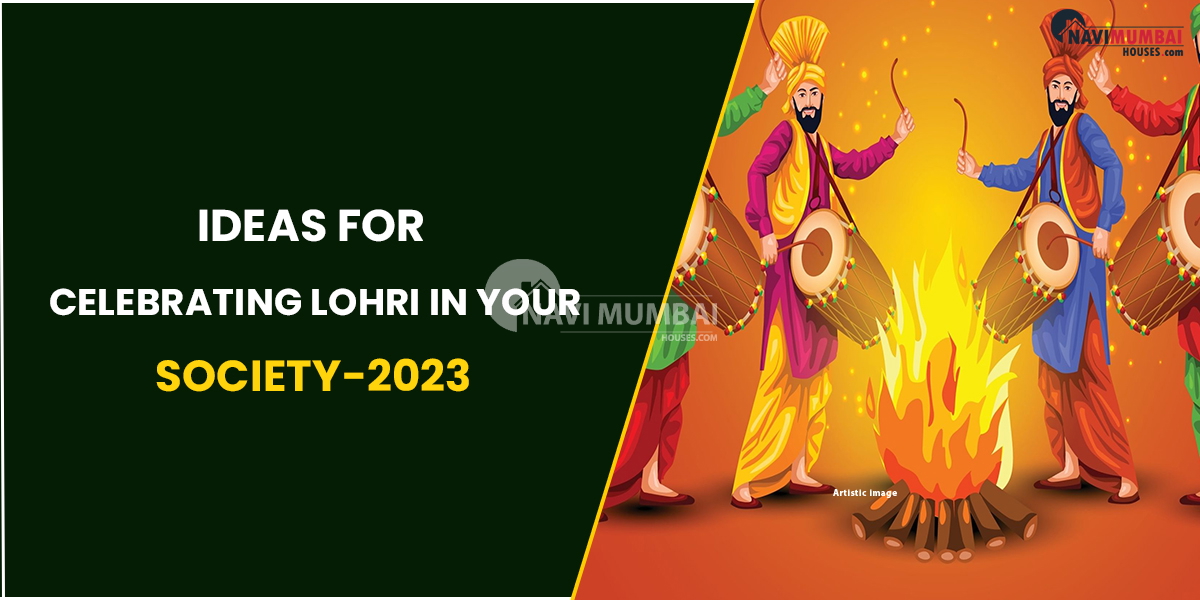 Ideas For Celebrating Lohri In Your Society-2023
Ideas For Celebrating Lohri  : Every year, the people of Punjab and the territories around it celebrate Lohri with happiness, kindness, and abundance. It is the first holiday of the year and is all about enjoying the rewards of one's labour. In Punjab, this time of year is used to harvest the Rabi crops, which include wheat, oats, gramme, barley, mustard, and linseed.
Lighting a bonfire at night is the principal custom of the Lohri celebration. During the Lohri festivities, people gather around this huge campfire to sing, dance, and eat delectable foods. Additionally, some people plan a signing ceremony or dance competition for their neighbourhood or group. Newlyweds should take part in celebratory traditions during Lohri and ask their grandparents for blessings. On this occasion, people of all sexes and ages participate in folk music.
Various parts of India refer to Lohri as Makar Sankranti. The celebration is held on January 14 this year in observance of Makar Sankranti and the Uttarayan. The occasion showcases Punjab's thriving agricultural prosperity, cultural variety, and sense of community. As a result, the Lohri celebrations are a fantastic example of a social event.
---
Are you looking 2BHK flat for sale in Vashi?
---
Lohri 2023: Date and Time
Thursday, January 14, 2023
Lohri Sankranti Time: 08:57 PM, Jan 14, 2023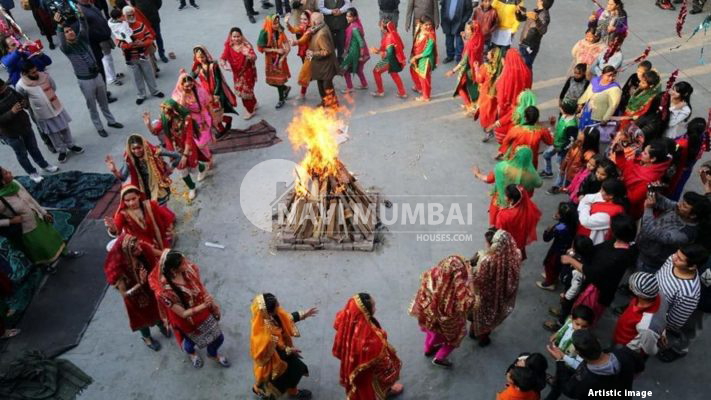 The importance of Lohri
The winter season comes to an end on Lohri, as the Sun begins to journey northward. The evenings become shorter and the days get longer after Lohri. Essentially, Lohri is a festival that honours the beginning of warmer weather, which is symbolise by a bonfire. Many individuals, especially farmers, begin harvesting the crop as of this day.
In order to feel the Sun's warmth during the frigid winter days, people also repeat particular mantras. If you say particular mantras, according to some people, the Sun will accept your pleas. You will therefore get the opportunity to celebrate the auspicious day with your loved ones.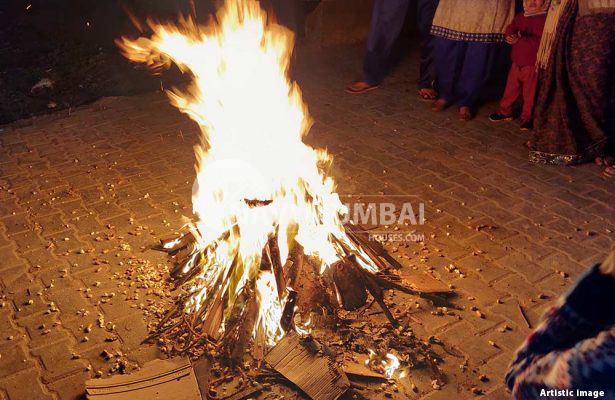 Tips for Celebrating Lohri in Your Society
Celebrations during Lohri are vibrant and contagious. The focal point of this festivity is a communal bonfire that is lit at night. The Lohri celebrations are characterise by people singing lyrical Punjabi folk songs to the sounds of Dhol and Manjeera, Bhangra dance performances, and mouthwatering cuisine. People gather for the celebration, meet, eat, dance, pray, and dance together.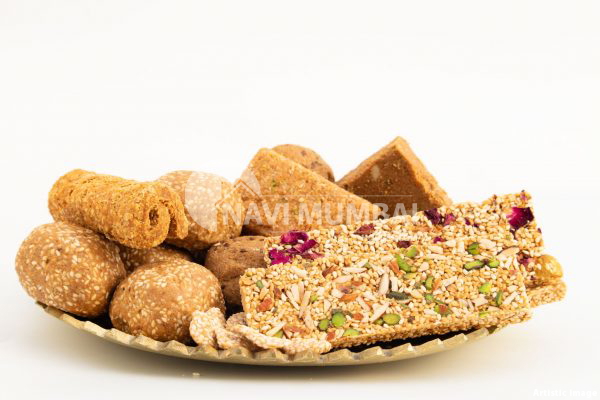 Here are some of the ideas to celebrate Lohri in your society.
Ideas For Celebrating Lohri : Decoration for Lohri
To decorate the location where Lohri is celebrated in society, you may use traditional motifs or your creativity. Use classic decorations like painted clay pots, hand-painted bottles, bangles, and vibrant pinwheels to add colour to the occasion. An genuine touch will be added to the decorations and society's Lohri festival.
If you're looking for something cutting-edge, you might make decorations out of balloons that seem like a bonfire with flames. Use red and yellow pipe balloons for the fire and brown ones for the wood.
Your society should become a village.
Because hay is widely use as decoration in Punjabi villages, utilise it to give your civilization a village-like aspect. It is reasonably price, beautiful, and has a traditional Punjabi Lohri spirit. Hay bales can be hung, place in clear bottles, and kept in a corner. It may be use to counterbalance the riot of colour all around you.
Plan activities around the Lohri bonfire.
The finest and most pleasurable methods to celebrate holidays are always with a large group of people. You might thus plan enjoyable games to play around the campfire on Lohri's evening. All members of the society are welcome to take part in these games and have a great time.You may participate in activities including singing and dance competitions, tombola, musical chairs, Antakshri, and more. You may make lifetime memories at this event by participating in a friendly gaming session.
Ideas For Celebrating Lohri : Create mocktails with sugarcane.
You may plan a welcoming, up-to-date event like a Lohri celebration if you reside in a modern culture. Combine sugarcane with your favourite whisky, rum, vodka, or scotch to create some interesting drinks. Try some of these novel cocktails instead of taking part in the same old boring Lohri festivities. For children and non-drinkers in society, you may also keep basic sugarcane juice or fruit juices on hand. Your community's Lohri celebrations will take on a new flavour thanks to these mocktails made with sugarcane.
Gift or goodie bags might be traded.
Gifts are a necessary component of any celebratory occasion, including Lohri festivities. On this day, people can give and receive little homemade presents to express their love and thanks for one another. Traditional Lohri dishes like peanuts, popcorn, Rewari, dried fruits, and jaggery-based sweets may all be put into a mouthwatering combination. It's a brilliant idea to create an amazing goodie bag. Therefore, feel free to wow your neighbours with these presents.
Ideas For Celebrating Lohri : Organize a dance party
Most people believe that the only proper ways to celebrate Lohri are by adorning the space with objects and wearing in ethnic clothing. However, you may make the Lohri celebrations distinctive in 2023 by doing something unusual. You may organise a vintage dance party for the society's members. You can hire a DJ or a dhol musician. If hiring a DJ and a dhol musician is beyond of your price range, another alternative is to play some traditional music over speakers.
Buffet including traditional foods and dishes
One of the important aspects of the Lohri festivities is the traditional meal. This year, make it twice as much fun by cooking a variety of dishes and sweets. For Lohri festivities, you may set up a buffet of mouthwatering, traditional Punjabi delicacies in your community. Include traditional foods like "Makki Ki Roti," "Sarso Ka Saag," and jaggery-based desserts. After singing, dancing, and playing games, people will always be eager to sample these delectable and timeless foods.
Final Words On Lohri Celebrations in Society
The well-known festival of Lohri is observe across India. Everybody is free to put on traditional clothing on this day and leave their houses in the evening to watch the bonfire, play, eat, and enjoy. You may commemorate it in your society in addition to doing so at home and cooking delicious cuisine. Use the suggestions for celebrating Lohri above to have fun with your society members.
If you like these Lohri celebration ideas, please spread the word to your friends so they may use them in their own communities.
---
You're looking for Buy Home In Mumbai we have the Best Buy Properties In Mumbai Like Ready to Move & Nearby possession: https://navimumbaihouses.com/property/search/buy/mumbai-all/
If you want daily property update details please follow us on Facebook Page / YouTube Channel / Twitter 
Disclaimer:
The views of this expressed above are for informational purposes only based on the industry reports & related news stories.
Navimumbaihouses.com
does not guarantee the accuracy of this article, completeness, or reliability of the information & shall not be held responsible for any action taken based on the published information.
Also Read
Rent Properties in Kharghar