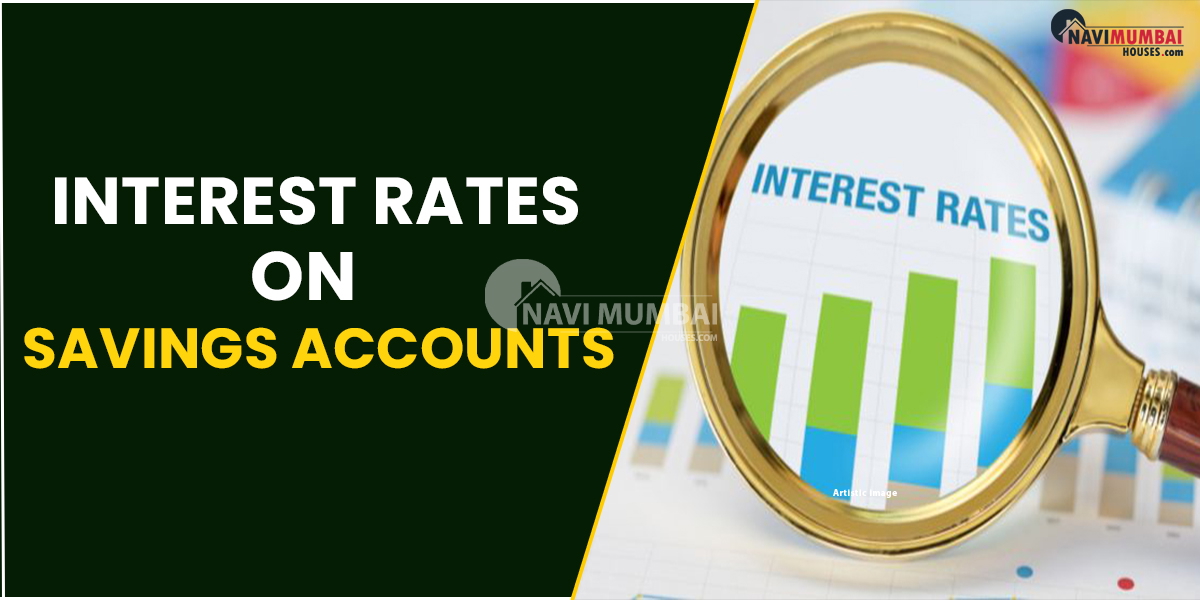 Interest Rates On Savings Accounts : Everything You Need To Know
Interest Rates On Savings Accounts : Examine the savings account interest rates of major banks. Continue reading to learn about the benefits and drawbacks of a savings account, as well as how savings account interest is calculated.
 A savings account is one of the most basic financial instruments that everyone requires. Several banks around the country provide attractive savings account interest rates. The interest is calculated on a daily basis and credited on a regular basis. A savings account is a sort of retail bank account. A savings account allows you to transfer funds, withdraw funds, and save funds. You will also earn interest on the funds in your account.
---
---
There aren't many investment solutions that offer both liquidity and interest. A savings account, on the other hand, will allow you to both save and earn money whenever you need it.
·

        

Savings account characteristics
·

        

Depending on the daily sum, interest rates range from 4% to 7% each year.
·

        

Aids in the achievement of short-term financial goals.
·

        

Withdrawals that are effortless.
·

        

Begin with a tiny sum of money.
Making deposits into a savings account can help you effortlessly reach your short-term financial goals. You may choose from a number of savings accounts offered by banks, including ones tailored precisely to your lifestyle and usage. One of the most significant items to consider is the interest rate on a savings account. Continue reading to find out more about savings account interest rates.
Interest Rates On Savings Accounts: How are savings account interest rates determined?
The new RBI guideline states that interest on savings accounts is calculated daily based on your closing balance. The interest will be credited to your account every six months or every three months, depending on the kind of savings account and the bank's policy.
 The Reserve Bank of India, on the other hand, has advised that banks credit interest on savings bank accounts on a quarterly basis, since this would be more beneficial to clients. A general savings account's monthly interest is normally computed following the technique shown below.
 Monthly Interest = Daily Balance * (Days Counted) * Interest / (days in the year)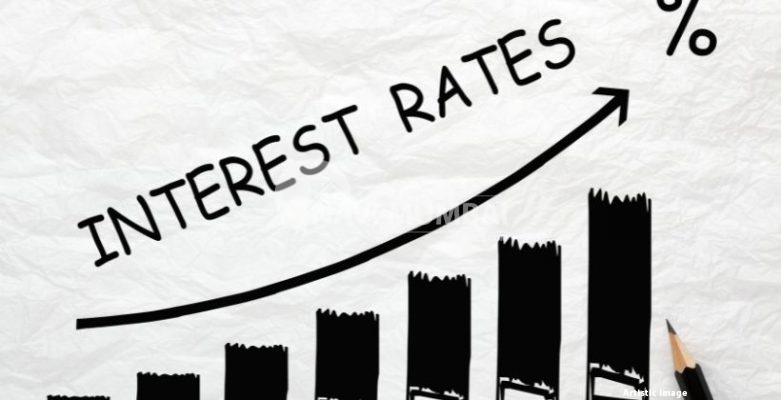 Interest Rates On Savings Accounts: Savings account interest rate calculator
A savings account interest rate calculator will help you figure out how much interest you'll collect from your savings account. You must enter information such as the average balance and interest rate offered by the bank into a savings account interest rate calculator. You may also choose whether interest is credited monthly, quarterly, semi-annually, or annually. Based on your daily balance and the interest rate on your savings account, the calculator will calculate the amount of interest you will get.
Interest Rates On Savings Accounts: Benefits of Savings Accounts
·

     

When you put your money in a savings account, you can be assured that it is safe. If there is a future financial need, the money can be acquire.
·

     

Any time is a good time to access money that has been saved in a savings account. In an emergency, you can simply take funds from your bank account or debit card.
·

     

You may begin investing with a little amount of money by opening a savings account. Simply open a savings account with the very minimum required deposit and begin making deposits whenever you can.
·

     

If you have a savings account, banks will also give you access to phone and internet banking, opening up a new world of quick transactions. You may simply link credit card accounts to savings accounts, pay utility bills, make check transactions, and transfer money via NEFT and IMPS with online banking.
·

     

A few institutions provide both savings accounts and personal insurance.
The downsides of savings accounts
While savings accounts are convenient and secure, they do not pay as well as alternative savings products. In the long run, investment in stocks, bonds, or certificates of deposit can yield a larger return than investing in treasury bills. As a result, savings accounts have an opportunity cost when utilised for long-term savings.
Top bank savings account interest rates
| | |
| --- | --- |
| Name of the Bank | Savings account interest rates |
| Axis Bank Savings Account | up to 3.50% |
| Bandhan Bank Savings Account | up to 6.00% |
| HDFC Bank Savings Account | 3.50% |
| IndusInd Bank Savings Account | up to 5.00% |
| Kotak Mahindra Bank Savings Account | 3.50% |
| Lakshmi Vilas Bank Savings Account | 3.25% – 3.75% |
| RBL Bank Savings Account | 4.25% – 6.00% |
| Yes Bank Savings Account | up to 5.25% |
Minimum balance requirements for savings accounts
Banks regularly use the words minimum daily balance, minimum quarterly balance, and simply minimum balance. You may be required to fulfil a savings account's Minimum Average Balance Requirements.
The average balance is the amount that must be preserved in your savings account over a particular period of time. The average balance is calculated by summing the daily balances and dividing them by the number of days in the selected period. If the average quarterly amount for a savings bank account is Rs. 3,000, the average daily balance in your account for that quarter should have been Rs. 3,000.
You might also take Rs. 5,40,000 as the remaining cash for one day of that quarter. If you fail to maintain the appropriate balance levels. You will be penalised. Almost all major Indian banks now offer Basic Savings Bank Deposit Accounts (BSBDA), which are zero-balance accounts. You will be charged a fee and may use your BSBDA account in the same way as you would any other savings account.
How do you compute taxes on savings account interest?
Income from Other Sources refers to the interest you earn on your savings account. It must be include on your tax return. TDS is not tax on savings accounts. According to Section 194 A of the IT Act. If the balance in a savings account reaches Rs. 10,000, the interest is tax at the account holder's marginal tax rate. Only interest income up to Rs.10,000 is excluded. And the savings account must be kept with a public or commercial bank or the Post Office.
---
You're looking for Rental Home In Navi Mumbai we have the Best Rental Properties In Navi Mumbai Like Ready to Move & Nearby possession: https://navimumbaihouses.com/property/search/rent/navi-mumbai-all/
If you want daily property update details please follow us on Facebook Page / YouTube Channel / Twitter
Disclaimer:
The views of this expressed above are for informational purposes only based on the industry reports & related news stories.
Navimumbaihouses.com
does not guarantee the accuracy of this article, completeness, or reliability of the information & shall not be held responsible for any action taken based on the published information.
Also Read
Buy Properties in Navimumbai