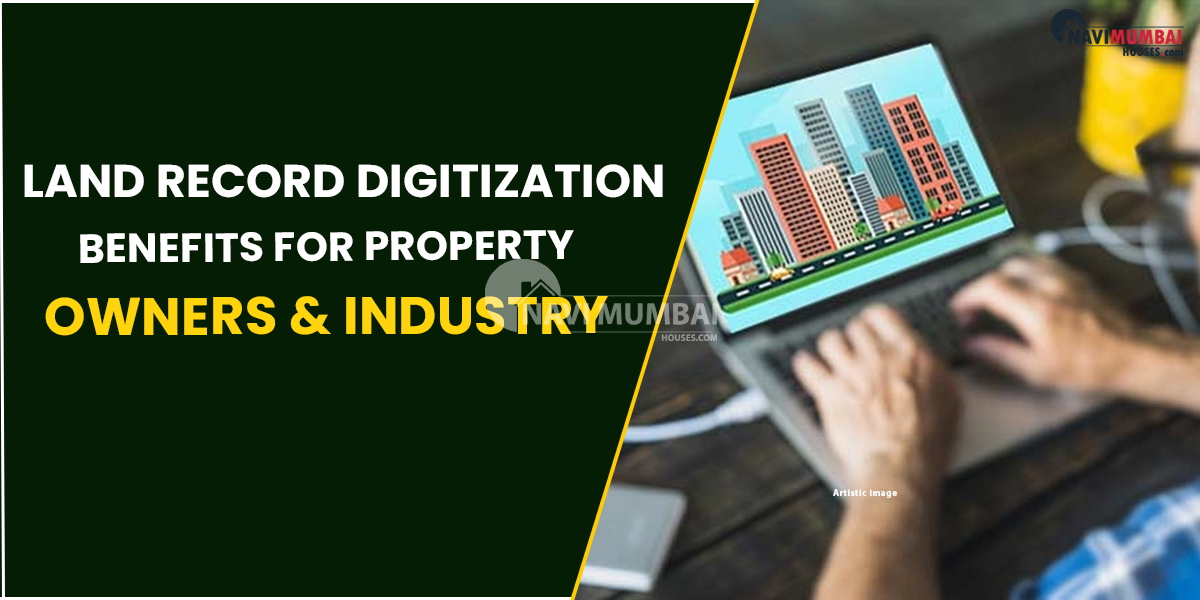 Land Record Digitization : Benefits For Property Owners & Industry
Land Record Digitization: While the digitization of real estate data has gained traction in some jurisdictions, we examine the benefits it may provide for property owners and authorities, as well as the problems that lie ahead.
Every industry has been affected and revolutionised by digitization. As we enter the fourth phase of the industrial revolution, in which digital technology is being used to change our way of life – from transportation to health and education – digitisation is also transforming the real estate sector, in terms of construction, asset management, marketing and sales, as well as the dawn of'smart homes' and a professional working environment. The Indian real estate sector is predicted to reach USD 180 billion by 2020, according to the India Brand Equity Foundation (IBEF). The housing industry alone accounts for five to six percent of the country's GDP (GDP). In the coming years, technology is projected to boost the rate of expansion in real estate.
---
---
Because land is a valuable commodity in real estate, accounting for a significant portion of the cost of any transaction, it is worth noting that, until recently, only a few nations claimed to have an electronic public register of real estate.
Many states in the country have yet to digitise fundamental survey papers, drawings, maps, and so on. Previously, most land records in the nation were kept on village maps that mark borders and/or on paper records that included the names of the tenants. Furthermore, numerous forms of information, such as property maps and sale documents, are preserve at the village level by several departments. These departments operate independently, and their workers lack digital access training. Litigations, frauds, and property disputes over land ownership have occurred as a result of the lack of upkeep of streamlined land records. For better land record management, a digital department must be establish. Alternatively, the procedure can be outsource to numerous organisations to help with upkeep.
States can also engage with developers and solicit opinions on the primary subjects of sourcing, tracking, and executing various land records. The digitization of land records will increase transparency and shorten the time required to get documents.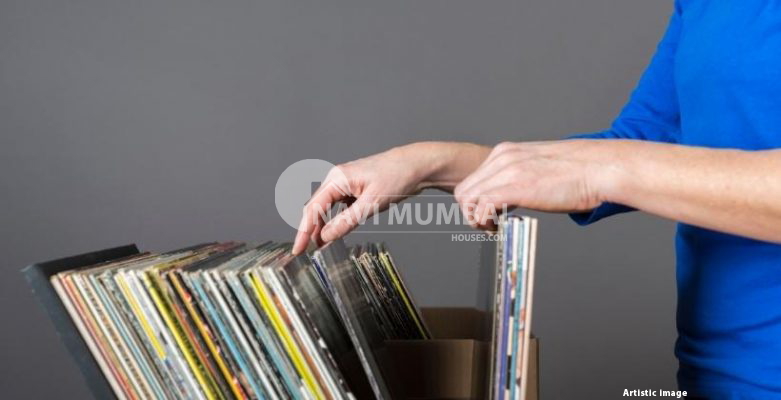 The state of land record digitization so far
Making land records available to public in order to contain/check property scams became one of the government of India's goals in the late 1980s. The government of India started the Digital India Land Records Modernisation Programme (DILRMP) in August 2008 to solve this issue. The program's major goal was to computerise all land records, including mutations, to increase transparency in the land record management system, to digitise maps and surveys, to update all settlement records, and to reduce the scope of land disputes. Digitisation would offer unambiguous titles of land ownership that government authorities could easily monitor, allowing for faster transactions.
Under the 'Bhoomi Project,' Karnataka was the first state in India to computerise land records, followed by Andhra Pradesh and Tamil Nadu. The three states have computerised their village property records by 2007. The Karnataka government also developed property cards to safeguard property owners' rights, validating the ownership data, area, and location of each property, as well as mapping it. However, many states still lack the resources to survey land. Some areas have not been surveye in over a century. Despite the government's desire for comprehensive digitization of land records, the data registered at various government levels is not similar due to a lack of clear and adequate data and mismanagement among the numerous organisations managing property records. According to DILRMP statistics. The digital land record database in most states has not been synchronise with the digitise land registration database.
The significance of a clear title to a property
The authorities typically employ registered sale documents and property tax collections for financial purposes. These documents do not provide government-guaranteed ownership of the land. As a result, the government should produce registered property title documents as proof of ownership. This will also promote speedier transactions and project completion in the real estate business. Infrastructure development to enable national expansion would also need litigation-free property for business and residential usage.
Unclear land titles, as well as the costs associated with title disputes and litigation. Make the real estate market appear sluggish, whereas clear land titles will assist to accelerate the pace of new developments. As a result, the government should guarantee that existing land records are consolidated and clear of encumbrances. If land disputes are to be resolve, it is critical to digitise land documents. Including site drawings, location, ownership data, khata details. Property tax, and any cesses payable on the property.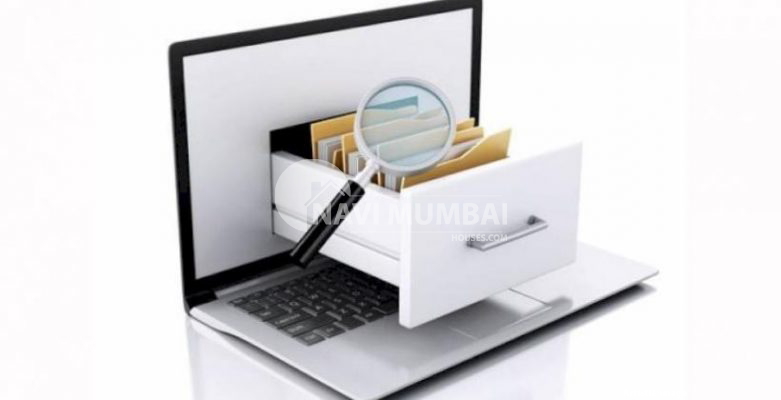 Land Record Digitization: The Benefits of Digitization
Digitization of land and property records would also help the government's Digital India initiative. A comprehensive computerised compilation of land data. Beginning with the original owner and ending with the current state of the land. Including an image of the property and the landowner for identification reasons. Will indicate a person's total area of land ownership. To keep the records up to date, every piece of land should be surveye again at regular intervals. This will also aid in distinguishing between government and private land. Transparency via digitalization will make evasion of property tax more difficult.
Digitisation may hasten the process of acquiring land. Making it simpler for the government to work on its Smart Cities objective or plan industrialization. Digitisation will provide accurate information about the owner of a specific property to house purchasers. The buyer can also find out if the property is in litigation. If a buyer wishes to purchase a home from a developer, he or she might check to see if the building has complied with all requirements. Similarly, digitization will assist buyers in determining transparent market-based price before purchasing a block of land.
Land Record Digitization: The Advantages of Real Estate Digitization
Management of public land records.
A single point of contact for land records, including map maintenance and updating, surveying, and property registration.
Plans and occupancy certifications can now be approve online.
Clarification of ownership status.
Increased ease of doing business in the industry by making it easier for developers and purchasers to verify the legitimacy of the land or property.
---
You're looking for Rental Home In Navi Mumbai we have the Best Rental Properties In Navi Mumbai Like Ready to Move & Nearby possession: https://navimumbaihouses.com/property/search/rent/navi-mumbai-all/
If you want daily property update details please follow us on Facebook Page / YouTube Channel / Twitter
Disclaimer:
The views of this expressed above are for informational purposes only based on the industry reports & related news stories.
Navimumbaihouses.com
does not guarantee the accuracy of this article, completeness, or reliability of the information & shall not be held responsible for any action taken based on the published information.
Also Read
Rent Properties in Kharghar