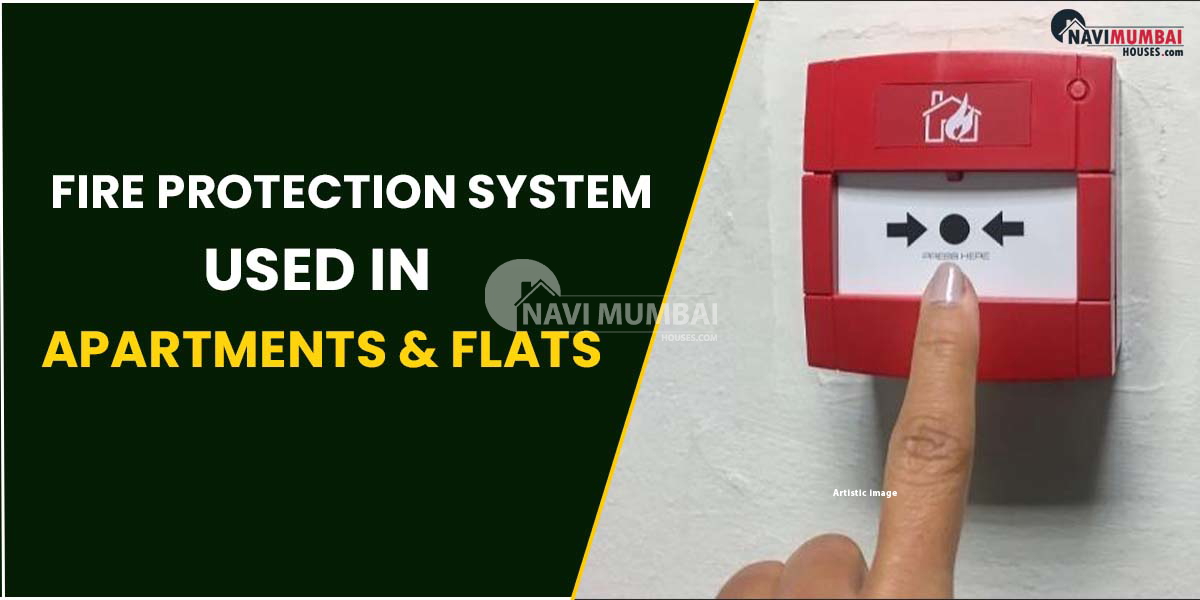 Learn About The Fire Protection System Used In Apartments & Flats
Fire Protection System: It's no wonder that flats and apartments are popping up in every city throughout the world. Apartment living has become one of the major trends in modern urban lives, with more people wanting to live alone and fewer households demanding their own place. Apartments and apartments are frequently constructe of extremely combustible materials such as concrete or wood. However, fires can occur at any moment and in any location. Apartments and flats are no exception, therefore having a solid strategy in place to prevent them from spreading and harming the property is critical. Fortunately, there are various ways to safeguard your apartment or flat against fire damage.
Certain features will assist in making your home safer in the case of a fire. This article delves into some of the most important aspects of the fire prevention system used in apartments and flats.
---
---
1) Fire Sprinkler System:
A fire sprinkler system is a water-based alarm system that sprays water on a fire to extinguish it automatically. Sprinklers are put in locations where a fire might be dangerous, such as the kitchen and restrooms. They are intelligent sensors that detect fires and trigger the sprinkler system. The alarm system operates on the acoustic wave theory. When the sensor senses smoke, heat, or fire, it activates the sprinklers. Sprinklers can extinguish flames before they spread and become out of control. Because there are so many lives at stake in an apartment complex, putting out a fire as soon as possible is important.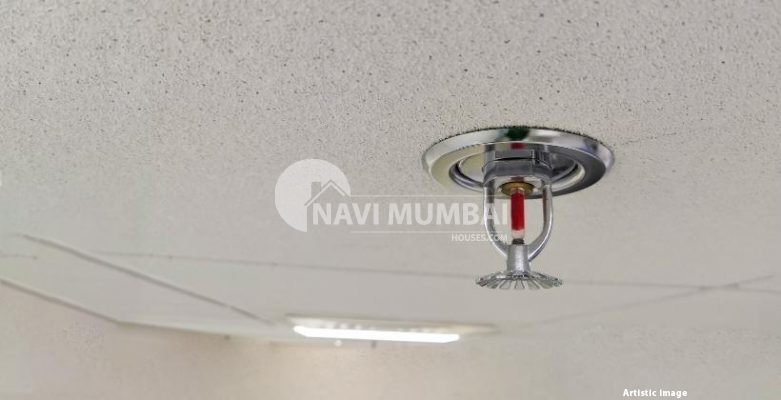 2) Install Fire Alarm Systems:
A fire alert system allows you to sound the alarm fast and simply in the case of a fire. These smoke alarms provide a sound or signal that alerts all members of your family at the same time, allowing everyone to safely escape a fire. One of the most critical parts of any apartment fire safety strategy is automated fire alarm systems. While they cannot prevent all fires, they can aid in the prevention or mitigation of damage and the saving of life. There are several types of fire alarm systems. Some alarm systems are manual, requiring personnel to press a button to activate them. Other techniques are automated and do not require human intervention to activate. Typically, automated systems use sensors to measure the degree of heat or smoke in a specific area and activate the alarm.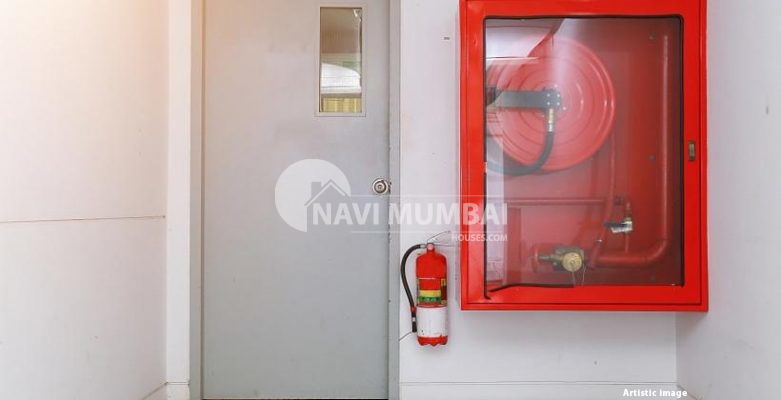 3) Install Fire Extinguishers:
Extinguishers are an essential component of any fire defence system. They can extinguish most sorts of flames fast and effectively, including grease and kitchen fires. They are available in a number of sizes. The type of fire extinguisher you select will be determine by the location of your property and the materials used in its construction. Each corridor, as well as any communal spaces such as stairwells, should have at least one fire extinguisher. When a fire breaks out in your house, you may use your fire extinguisher to put it out fast.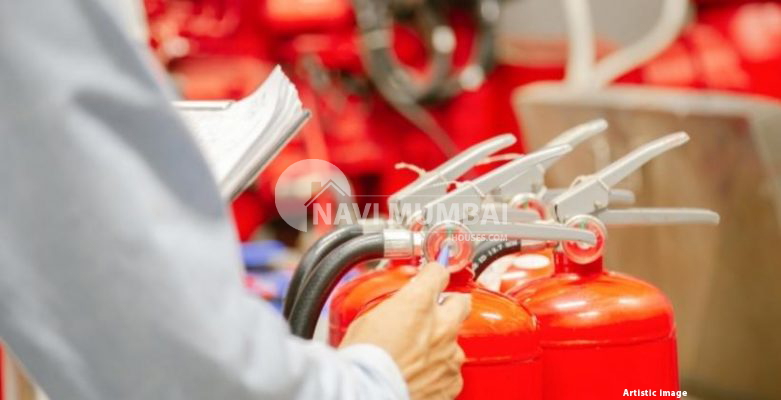 4)Fire Protection System:  Install Fire Evacuation Routes:
An evacuation route is an important part of any fire safety system. The evacuation route is the path that building occupants should take to evacuate a burning building. Your escape route should be a well-defined path to the nearest exit. If at all feasible, your journey should take you inside a structure. Keep your apartment's emergency exit path at the front door or near a window where it's simple to find. If you don't use your path frequently, you can spray paint a sign marking its position. In an emergency, this will make it simpler to find. The fire escape should also be in good functioning order to avoid breaking or becoming trapped during an evacuation. If a fire breaks out, the first thing you should do is exit the premises.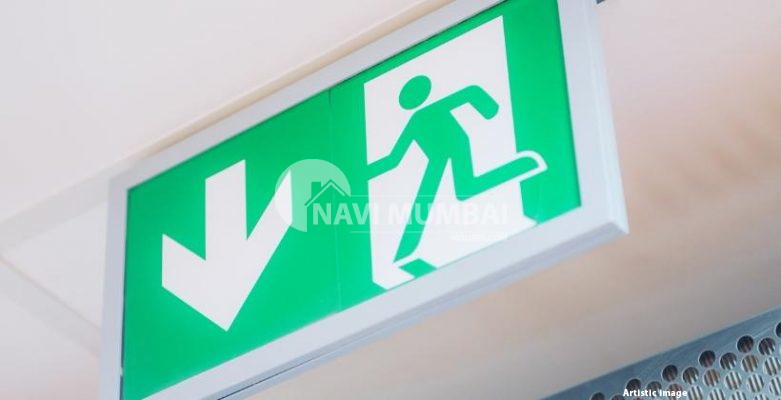 5) Fire Protection System : Smoke Alarms:
Apartment residents may simply safeguard themselves by making sure their smoke detectors are in working order. Check for smoke alarms in each sleeping room and outside each sleeping area in your unit. Once a month, use the test button to ensure that the alarm is still operational. Contact your landlord or super as soon as possible if your smoke detector requires a new battery that you are unable to replace or is malfunctioning. Smoke detectors older than ten years, as well as batteries older than six months, must be change.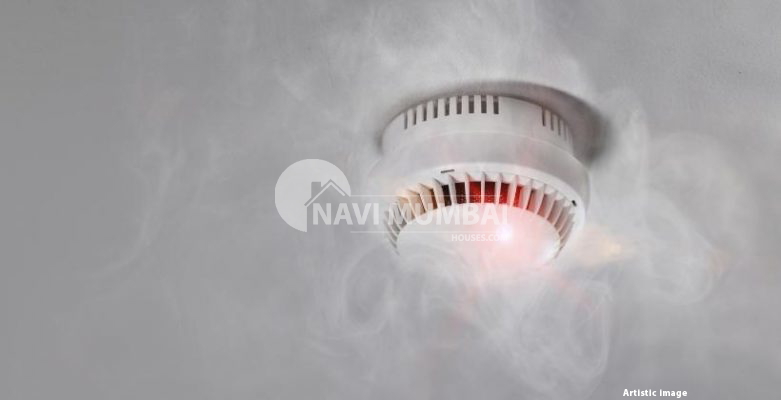 6) Arrange for all fire protection equipment to be inspected and tested.
It is critical to schedule frequent inspections of your home's fire safety system. This confirms that everything is still working properly and that any fire damage has been remedied. You should also schedule frequent tests of your home's smoke alarms and fire extinguishers. It is critical to keep your home's fire alarm system and sprinklers in good working order. This guarantees that they stay in good functioning condition and that any wear and tear damage is corrected as soon as possible.
It is critical to remember that wear and tear damage may not be immediately visible. As a result, you should arrange frequent fire prevention equipment checks and testing. This will guarantee that any wear and tear damage is corrected as soon as possible.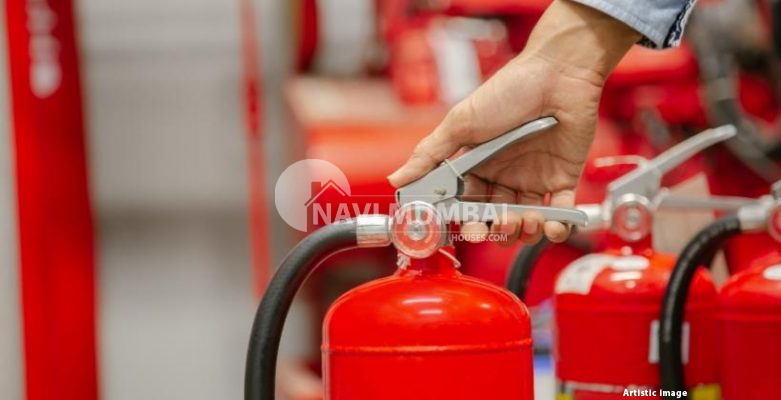 Fire Protection System: Summarise:-
Apartments and flats account for around 25% of all houses in the developed world. Although the ability of these structures to survive a fire is naturally restrict, it is critical to have a fire prevention system in place to safeguard your loved ones. A fire sprinkler system in your flat can help save lives in addition to protecting your house from fire damage. Find the nearest exit and go outside if feasible. Although you have little control over what others do in their apartments, you may keep an eye out for potential fire dangers in the halls and communal spaces of your building. If you discover anything that looks to be harmful, such as beeping smoke alarms or outdated or missing fire extinguishers, notify building management.
---
You're looking for Rental Home In Navi Mumbai we have the Best Rental Properties In Navi Mumbai Like Ready to Move & Nearby possession: https://navimumbaihouses.com/property/search/rent/navi-mumbai-all/
If you want daily property update details please follow us on Facebook Page / YouTube Channel / Twitter
Disclaimer:
The views of this expressed above are for informational purposes only based on the industry reports & related news stories.
Navimumbaihouses.com
does not guarantee the accuracy of this article, completeness, or reliability of the information & shall not be held responsible for any action taken based on the published information.
Also Read
Buy Properties in Navimumbai