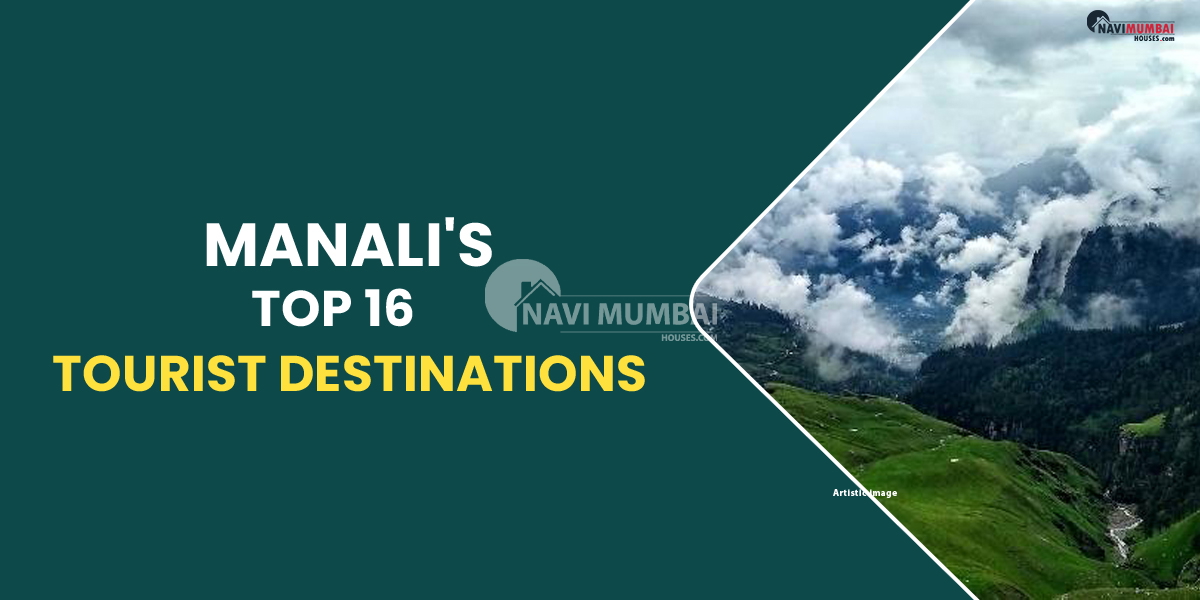 Manali's Top 16 Tourist Destinations
On the Beas River, in the Himachal Pradesh state, is the well-known tourist attraction of Manali. Beautiful valleys, snow-capped mountains, and stunning waterfalls are all part of it. The serene atmosphere of the village is made more exciting by adventure sports including rafting, trekking, skiing, zip lining, & paragliding.
---
Are you looking flats for rent in Kharghar?
---
People travel to Manali every year from all around the country and the world to admire the stunning scenery & take advantage of the limitless adventure possibilities. Manali is recognize for its vibrant culture and pilgrimages, in addition. Here are a few of Manali's top tourist attractions for an unforgettable trip.
Valley of Solang
Solang Valley often referred to as Solang Nala and Snow Valley informally, is situated between Solang Village and the Beas River. Many people travel to Solang Valley each year merely to take in its breathtaking, snow-white majesty because of its unparalleled beauty. Tourists visit Solang Valley for a variety of reasons, including the magnificent beauty and other activities that are available.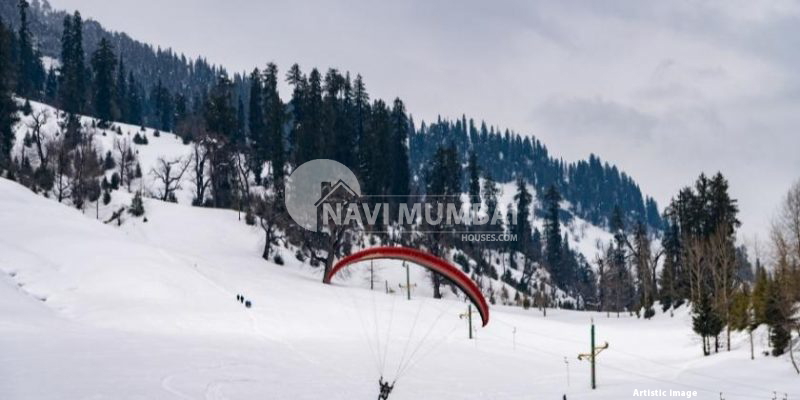 You may go camping, quad biking, zorbing, skiing, paragliding, mountaineering, trekking & parachuting, among other sports. ATV tours, snowmobiling routes, ski runs, paragliding, and other adventure activities are available at the Solang Ropeway & Ski Centre, which you should also visit. Even though Solang Valley is beautiful and majestic all year round, April to December is the best season to visit this area of Manali since the weather is great for participating in a range of thrilling sports.
Old Manali
The Manalsu River divides Old Manali from New Manali. Old Manali is connect to the rest of the city by a river bridge. The tranquil town of Old Manali is tucked away in a valley surrounded by a thick carpet of apple orchards. There are also numerous lovely stone and wood homes. While shopping for souvenirs & handicrafts at surrounding markets, indulge in some delectable continental cuisine.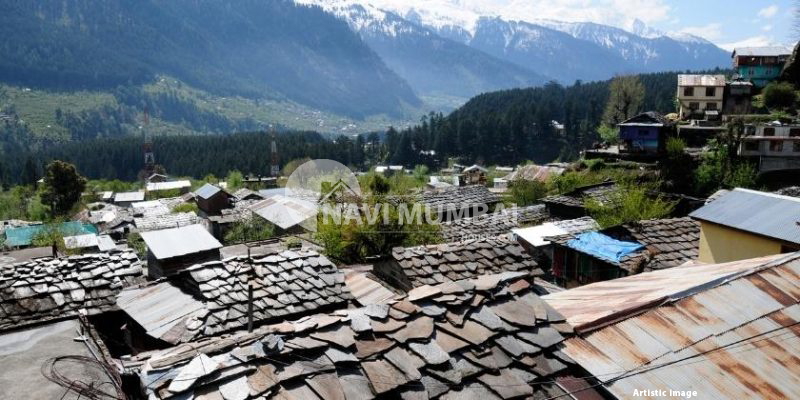 The mesmerizing sunrises and sunsets will make you fall in love with this location. The Hadimba temple is among the most well-known and beautiful locations in Old Manali. Visit a number of renowned coffee shops, such as Dylan's Toasted and also Roasted Coffee House, Drifter's Cafe, and Cafe 1947. The roads may be explored, water rappelling can be done, and more.
Manu Temple
In Manali's fascinating Beas River valley, you may find this magnificent temple dedicated to Sage Manu. It has long been a well-liked tourist location, and people usually come here seeking peace and knowledge in order to connect with the celestial energies of Indian deities.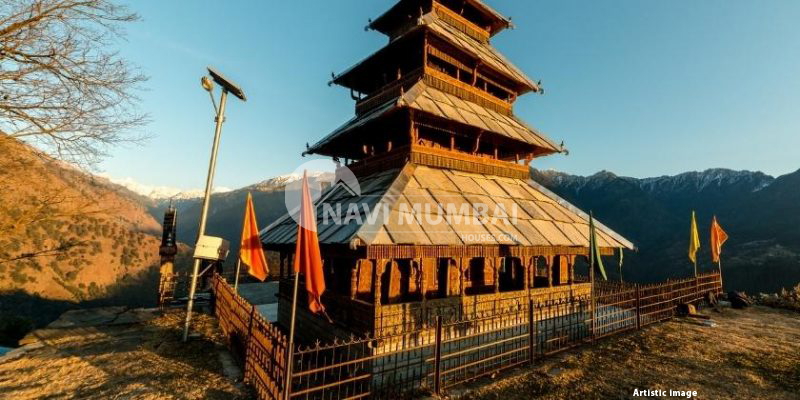 It is well-known that the Manu Temple, which has breathtaking architecture, is the only temple in India that is dedicate to King Manu, also called as Sage Manu. In close proximity to the alleged location of his meditation is the Manu Temple. To experience the peaceful vibrations and comprehend why Manu Temple is a popular Manali tourist destination, you must visit.
Temple of Hadimba
The Hadimba Temple, sometimes referred to as the Dhungari Temple locally, is dedicate to Hadimba Devi, the mother of Ghatothkach or the wife of Bhima. That is a place that lovers of mythology really must go. It is Perche atop a rock that is suppose to depict the goddess Hadimba herself, and it is surround by mountains cover with snow. It has an intriguing structure with wooden walls, doors, and a cone-shaped roof.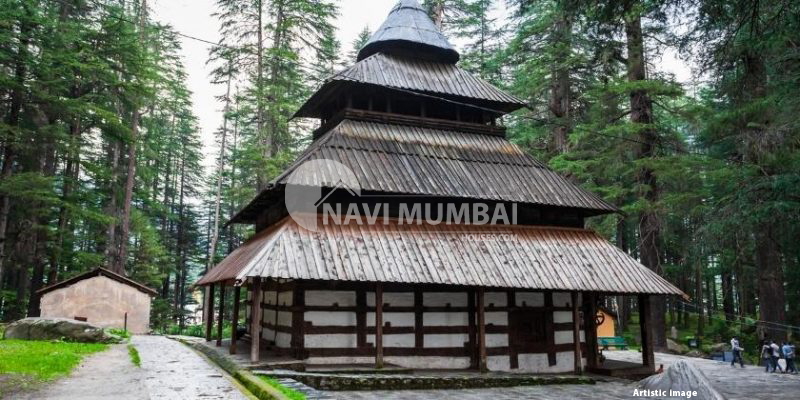 Rohtang Pass
The Rohtang Pass, a well-known section of the Pir Panjal Range of the Himalayas, is located at a height of more than 13,000 feet above sea level and serves as the entry to the Spiti and Lahaul valleys in Himachal Pradesh. Due to its breathtaking beauty, it is one of the top sites to visit in Manali and is particularly well-like among film directors.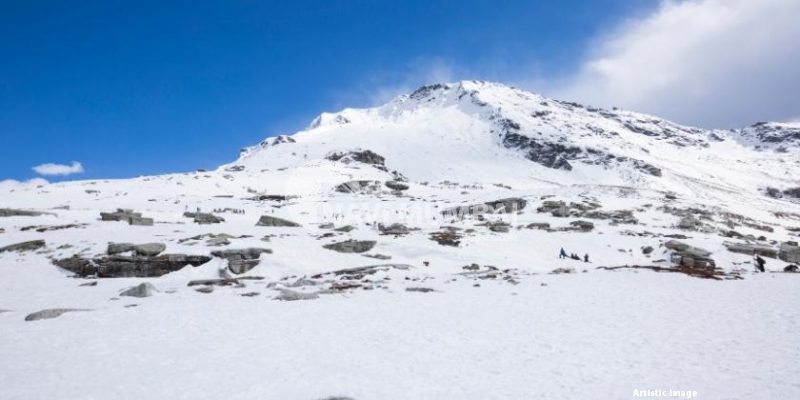 Numerous blockbusters, including "Jab We Met" and "Yeh Jawani Hai Deewani," have been film at this location in Manali. You can also partake in thrilling sports like tyre drop, mountain biking, skiing, & sledding. The best time to visit Rohtang is during the day because of its challenging road, high altitude, & chilly climate.
Vashisht Baths
The popular Vashisht Temple is home to the hot springs called as Vashisht Baths and Vashisht Springs, which are believe to have therapeutic and medicinal advantages. It is situate about 6 miles from Manali. To treat ailments and infections, a lot of visitors bathe in the holy water at this location. Men's and women's bathing facilities have been establish separately by the government. The Vashisht Temple is close to other beautiful sandstone temples, as well as a number of little shops where you may get souvenirs and religious stuff.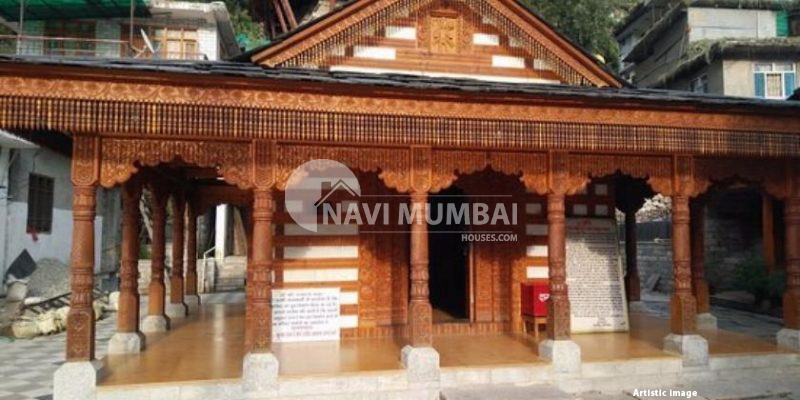 Jogini
Waterfall 
The well-known Vashisht Temple is 2 kilometres away from the Jogini Waterfalls, a popular tourist attraction that descends from a height of 160 feet. Beautiful orchards & pine trees line the path leading to Jogini Waterfall. For all nature lovers and explorers, crossing a number of small streams while taking in the breathtaking vistas of the River Beas and the snow-capped peaks of Rohtang is an amazing experience.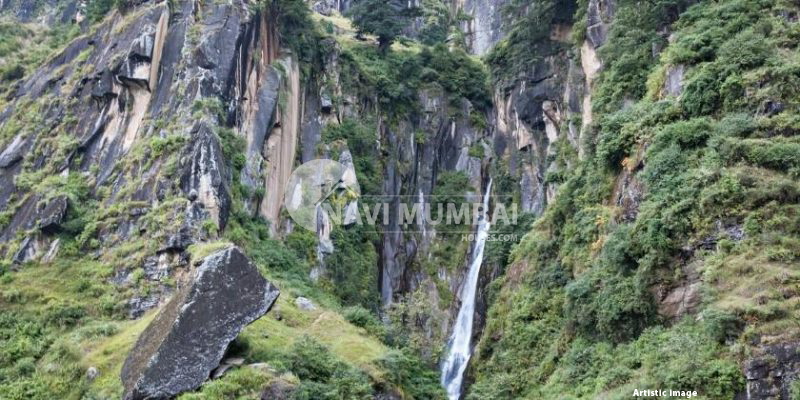 Bring a camera with you to capture the breathtaking beauty of this well-known Kullu Manali tourist destination, which is also well-known for its adventure & leisure activities.
Arjun Gufa
In Prini, a community on the left bank of the Beas River is where you can find Arjun Gufa. Legend has it that after performing his penance, Arjuna from the Mahabharata received the Pashupati Astra from Lord Shiva. Tourists like to picnic there frequently. The Arjun cave can be reach through a rocky mountain walk. The climb to this Manali tourist destination is exhilarating in and of itself because of the surrounding natural landscape.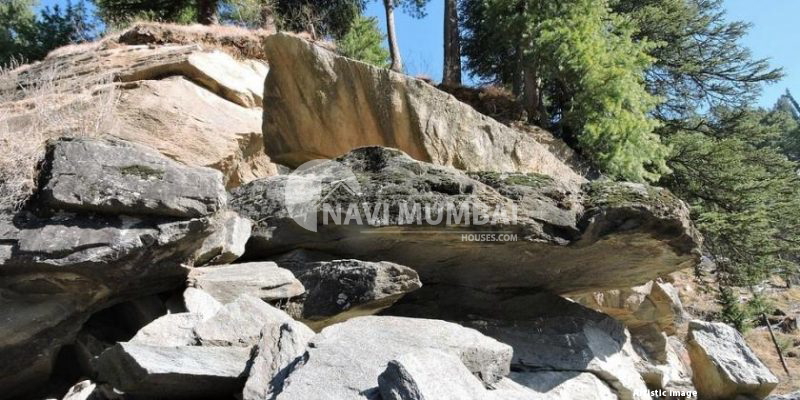 However, the thrill increases when the light stops coming in. And one must use flashlights to navigate through the entirely black inside of the cave. The best time to visit Arjun Gufa is from March to June because there won't be as much snow, making it easier to explore the cave.
Beas Kund Trek
One of Manali's most alluring hiking excursions is the Beas Kund Trek. You will adore the sights of the majestic natural splendor of the Pir Panjal and River Beas, with their soaring mountains and lush woods. Discover the enormous Bakarthach and Dhundhi meadows as well as the historic deodar tree pathways. You can escape the bustle of city life by going to this Kullu Manali tourist destination.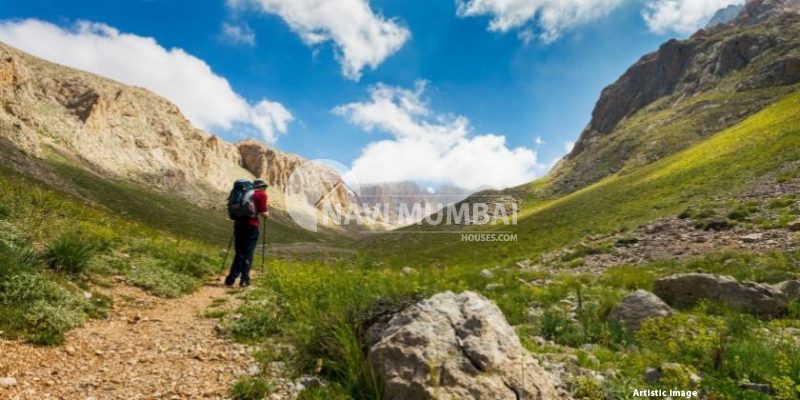 Parvati Valley
The Parvati Valley, India's most significant hippy trail remnant is a steep, narrow valley. It is dotted with several villages and begins—or rather ends—at the confluence of the Parvati & Beas Rivers. Along the journey, numerous minor tributaries that merge with the Parvati River offer breathtaking, flowing waterfalls. Lord Shiva is said to have reside there for 3,000 years or so. The valley is renown for other activities as well, including festivals, river rafting, rave parties, camping, and mountaineering. This area close to Manali is a great spot to go to unwind and recharge.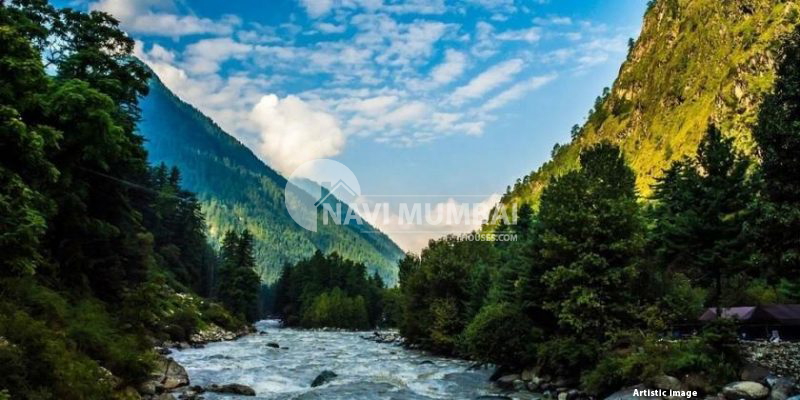 Mall Road
Manali's Mall Road is a well-liked tourist destination. Numerous stores, guesthouses, cafes, local cuisine outlets, and outlets for handmade woollens are among its well-known amenities. For some of the most enjoyable and vibrant experiences, you should go to Mall Road. You can unwind on one of the many seats after a day of shopping and take in the sights, sounds, & backdrop of the mountains. Exploring the Snow Line Underground market, Dragon Shopping Complex, & Hong Kong Market are a few activities you may do on Mall Road.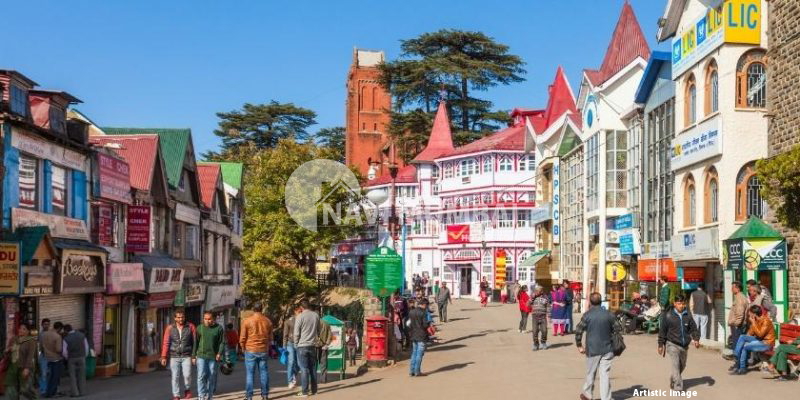 Himachal Culture and Folk Art Museum
This museum, which was founded in 1998, features the distinctive folk art, culture, & antiques of Himachal Pradesh. Himachali traditional clothing, Himachali kitchenware, musical instruments, Himachali handicrafts paintings, woodwork, traditional jewellery, and a wide variety of other fascinating items are all available. There are also miniature replicas of historic homes and temples to help visitors. Comprehend how the area's first inhabitants survived and prospered. The museum is the perfect place for visitors to get a peek of the locals' traditional way of life. This is one of the most fascinating spots to visit in Manali for those who are have interest in history and culture.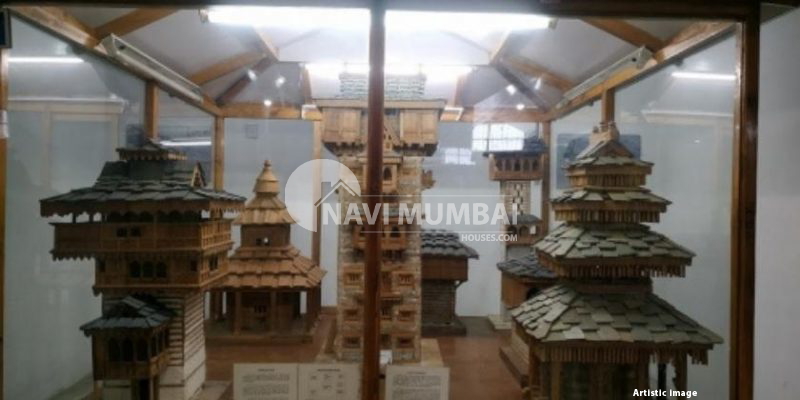 Atal Tunnel
Travel time between Manali and the Lahaul-Spiti valley is reduce by around 4-5 hours thanks to the Atal Tunnel, also referred to as the Rohtang Tunnel. It was built in the Pir Panjal hills beneath the Rohtang Pass and bears Atal Bihari Vajpayi's name. It is a highway tunnel with a horseshoe shape. The North End of the tunnel, which is surround by high mountains, is where visitors enter Sissu.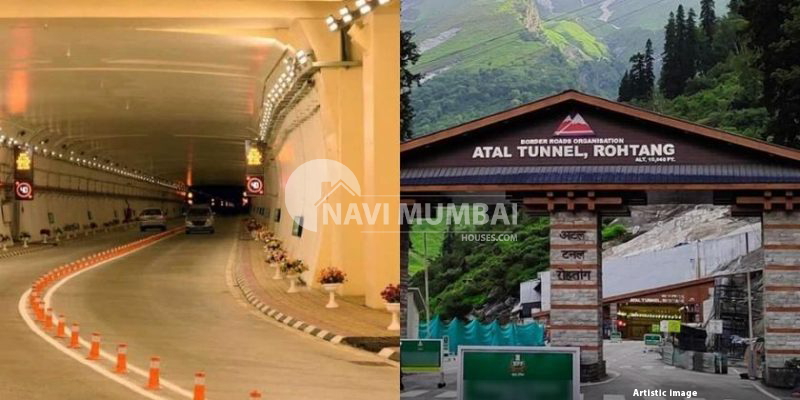 Himalaya Nyingmapa Buddhist Temple
The Himalayan Nyingmapa Gompa in Manali is among the best-known monasteries in north India. Because of its serene atmosphere, religious significance, and magnificent architecture, it is well-like by tourists. The centre of attention at the Himalaya Nyingmapa Buddhist Temple is a massive statue or idol depicting Shakyamuni in a seated or contemplative pose. Visitors to the monastery who are looking for mental tranquilly are welcome. The management has made an effort and put up notice boards to make it easier for visitors to navigate the stupas without getting lost.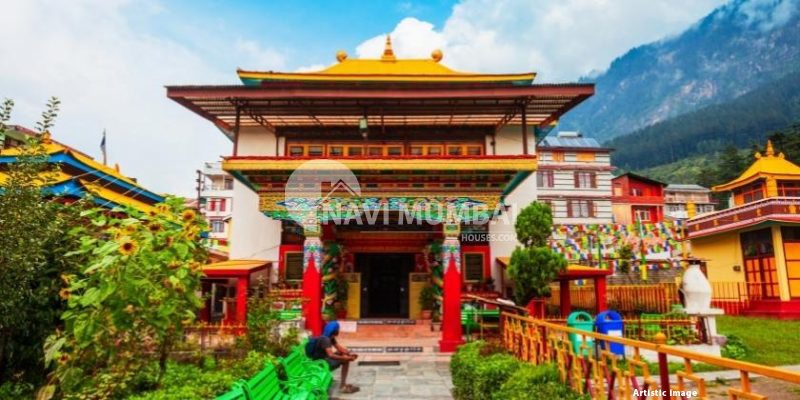 Van Vihar National Park
Tall Deodar & Pine trees can be found in Van Vihar National Park, which is close to Mall Road. This national park is home to a wide variety of wildlife, including the lion, tiger, bear, panther, and hyena. A man-made lake where boats are permit is one of the Van Vihar National Park's main tourist attractions. The Municipal Corporation of Manali looks after the national park. You must visit this location if you enjoy being in the outdoors.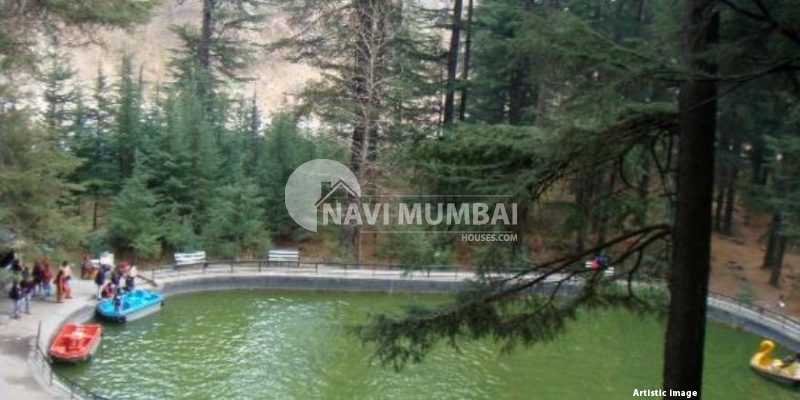 Sissu
Sissu, which is also known as Khwaling, is located on the Chandra River's right bank. It is situate in the middle of the Gyephang Goh and is accessible via the Atal Tunnel. Due to its majestic waterfall, locally known as Palden Lhamo dhar, & lovely environs, it is one of the greatest places to visit in Manali. Accommodations are available at the Hotel Triveni, the Hotel Plm Dhara, as well as other neighbouring hotels and homestays.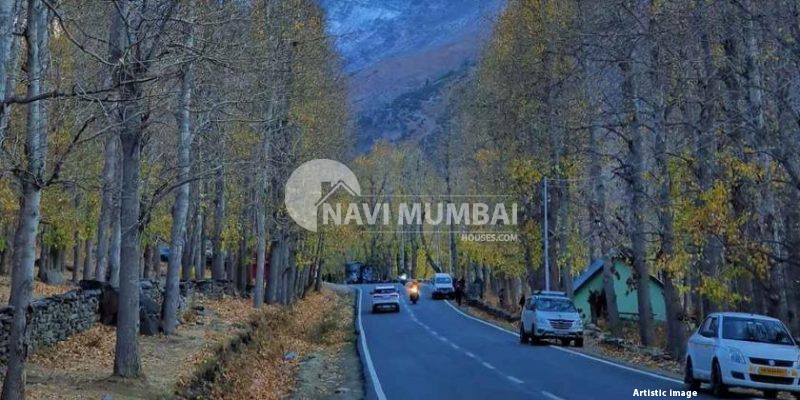 ---
You're looking for Buy Homes in Kharghar we have the Best Properties In Navi Mumbai Like Ready to Move: https://navimumbaihouses.com/property/search/buy/kharghar/
If you want daily property update details please follow us on Facebook Page / YouTube Channel / Twitter
Disclaimer:
The views of this expressed above are for informational purposes only based on the industry reports & related news stories.
Navimumbaihouses.com
does not guarantee the accuracy of this article, completeness, or reliability of the information & shall not be held responsible for any action taken based on the published information.
Also Read
Buy Properties in Chembur