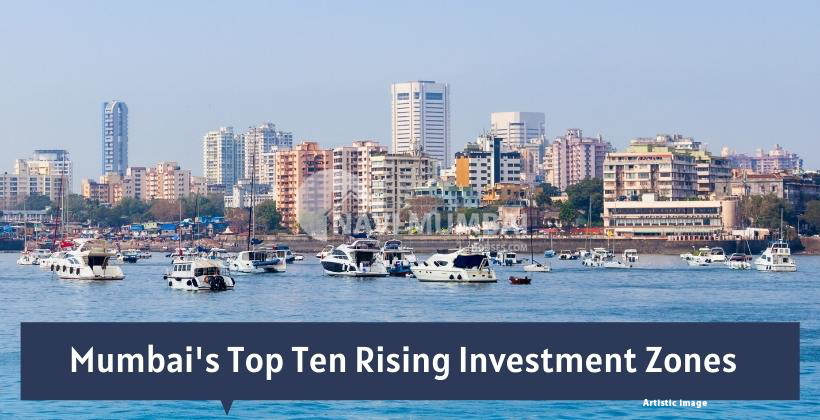 Mumbai's Top Ten Rising Investment Zones
Investment Zones: Purchasing a property in Mumbai, one of the world's most costly real estate markets, is a pipe dream for many. However, because of their affordability and superior returns on investment, several locations have lately emerged as favoured housing centres.
Mumbai, the country's financial hub, draws individuals from all over the world to make a living. A permanent realty space crisis has resulted from the growing population. However, several neighbourhoods in Mumbai have emerged as the best places to invest, including Kanjur Marg West, Malad East, Bhayander East, Vikhroli West, Kurla West, Marol, Gokuldham, Goregaon East, Thakur Village, and Chandivali, among others. Both buyers and investors are interested in their relative affordability and sustained price appreciation. Let's take a look at the variables that are propelling real estate growth and the investing opportunities in these places.
---
---
Mumbai's Kanjur Marg West
While commercial and industrial units in Andheri East and the Bandra-Kurla Complex (BKC) are roughly 10-15 km distant, Kanjur Marg West properties are less expensive than those in nearby Powai and Kanjur Marg East. The current average property price in the area is roughly Rs 20,350 per sq ft, with a nearly 30 percent price increase in the previous year.
The Bhandup Industrial sector and Kanjur Marg Railway Station, both within 3-5 km, contribute to the strong rental demand, with a 2 BHK flat fetching roughly Rs 40,000 per month.
To explore properties in Kanjur Marg West, Mumbai, click here
Mumbai's Malad East district
Because of the convenience of access, most professionals working in the Andheri-Borivali region chose Malad East as a home location. "There are well-maintained parks and the public transit facilities in Malad East is also nice," A  renter, while touring the neighbourhood on navimumbaihouses. Moreover, a variety of markets are within walking distance. During the monsoons, however, waterlogging is a typical sight due to poor road upkeep."
Malad East, like Malad West, benefits from a variety of connection advantages. Malad East, on the other hand, is more cheap than its cousin. The average monthly rental for a 2 BHK is Rs 38,000, with buy pricing hovering around Rs 18,500 per sq ft. In the last year, the price of real estate in the neighbourhood has increased by over 20%.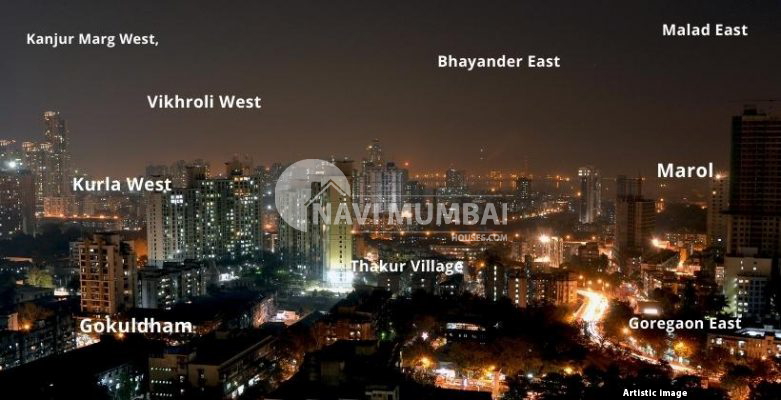 To explore properties in Malad East, Mumbai, click here
Mumbai's Bhayander East
While Bhayander East has many advantages in terms of location, the proximity to Bhayander Railway Station and the availability of small and medium scale industries such as metal, textile, and fabric, which employ thousands of people, are two of the most important factors that make it a popular choice among homebuyers. The present property costs in the neighbourhood are around Rs 10,000 per sq ft, however due to increased housing demand, they have increased by 13% in the previous year. "Investors rush to the residential markets to invest their money here since the prices are very inexpensive, guaranteeing high returns," There are several 1 BHK homes in the neighbourhood, which may be rented for Rs 12,000-15,000 per month.
To explore properties in Bhayander East, Mumbai, click here
Mumbai's social infrastructure is one of the most promising areas for investment.
| | | | |
| --- | --- | --- | --- |
| Locality | Educational institutions | Healthcare facilities | Shopping complexes |
| Kanjur Marg (West) | St. Xavier's High School and Jr. College, IIT Bombay, Little Angels School | Naval Hospital, ECHS Polyclinic, Sai Samruddhi Hospital | Neptune Magnet Mall, Huma Mall, Galleria Shopping Mall |
| Malad (East) | St. George's High School, St. Sebastians English School, Universal High School | Suvidha Hospital, Dr Sharik's Asha Maternity Hospital, Sai Krupa Hospital, | Shagun Mall, Malad Mall, Express Zone Shopping Mall |
| Bhayander (East) | Father Joseph's English High School, RBK International, Mother Teressa High School | Saibaba Hospital, Life Line Hospital, Mangal Murti Hospital | Maxus Mall, The Meet Mall, Sheetal Shooping Centre |
| Vikhroli (West) | Orchids – The International School, St. Joseph's High School, Oxfo English School | Samarth Hospital, Godrej Memorial Hospital, Atul Lok Hospital | Lifestyle Stores, Westside, R City Mall |
| Kurla (West) | Holy Cross High School, Orchids: The International School, Karthika High School | Noor Hospital, Kohinoor Hospital, City Hospital and Research Centre | Phoenix Marketcity, Kurla Metro Mall, Sayba Palace Shopping Centre |
| Marol | Narayana e-techno, Prime Academy, St. John The Evangelist High School | Seven Hills Hospital, Sugun Multispeciality Hospital, Medicare Hospital | R City Mall, Powai Plaza, Tandon Mall |
| Gokuldham | Lakshdham High School, Gokuldham High School, Ryan International School | Vidya Hospital, Prime Hospital, Radha Krishna Hospital | City Square Mall, Gokuldham Shopping Centre, Gagan Arched |
| Goregaon (East) | Oberoi International School, Pahadi High School, Williez Pre-School | Shalyak Hospital, Radha Krishna Hospital, Prime Hospital | Oberoi Mall, The Hub Mall, Orchids Mall |
| Thakur Village | Thakur Public School, Chatrabhuj Narsee School, Thakur Shyamnarayan School | Aditi Hospital, Tirupati Hospital, Shree Sai Hospital | Thakur Mall, Vishnu Shivam Mall, Centrium Mall |
| Chandivali | Pawar Public School, Nahar International School, Bombay Scottish School | Balaji Hospital, Powai Polyclinic, Asmira Hospital | BMC Market, Mumbai 72 Mall, Dreams The Mall |
Investment Zones: Mumbai's Vikhroli West
People who work in the Bandra-Kurla Complex business sector or the Marol MIDC Industrial Area in Andheri East (1 km) prefer to live in Vikhroli West. LBS Marg, Hiranandani Link Road, and Jogeshwari-Vikhroli Link Road provide great road connections. There are several 1 BHK and 2 BHK residential alternatives in the neighbourhood, with typical costs ranging around Rs 17,500 per sq ft, which is lower than the nearby Powai, Ghatkopar, and Vikhroli East areas. The average property value in Vikhroli West has increased by about 12% year on year.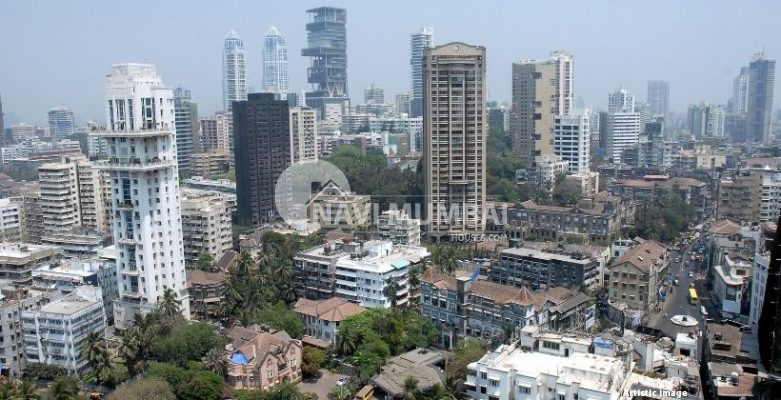 To explore properties in Vikhroli West, Mumbai, click here
Investment Zones: Mumbai's Marol
Marol has a large number of ready-to-move-in flats, largely from high-end developers. A dedicated metro station on the Versova-Andheri-Ghatkopar Metro Line 1 provides great metro connection. The nearby Marol Industrial Area (one kilometre), the Chhatrapati Shivaji Maharaj International Airport (four kilometres), and the commercial centre of Andheri (six kilometres) all contribute to the increased demand for rental apartments in this area. Property prices are currently averaging Rs 20,000 per sq ft, an increase of more than 9% from the previous year.
Investment Zones: Mumbai's Kurla West
Kurla West is located near to the Bandra-Kurla Complex (BKC), Mumbai's premier commercial centre. While it is significantly more expensive than Kurla East, at Rs 18,000 per sq ft on average, it has seen over 10% price rise year on year and is thus chosen by those hoping to profit from their real estate investments. " "A big percentage of the available inventory in Kurla West is for 1 and 2 bedroom properties priced between Rs 50 lakh and Rs 1.5 crore." A minimum of Rs 25,000 may be generated monthly from a 2 BHK property for those who want to rent it."
To explore properties in Kurla West, Mumbai, click here
Gokuldham is a notable housing market located along Goregaon East, mostly consisting of multi-story residential apartments. Oberoi Commerz, Nirlon Knowledge Park, Mindspace Malad, DLH Park, Infinity IT Park, Lotus Corporate Park, and NESCO IT Park are all within 5-10 miles. The new Oshiwara District Centre is likewise only six kilometres distant. Bandra Kurla Complex (18 km), SEEPZ SEZ (10 km), Kensington SEZ (13 km), MIDC Andheri (10 km), and Hiranandani Business Park (13 km) are all nearby business centres, making it a desirable residential hub in Mumbai. While costs are somewhat higher at roughly Rs 20,500 per sq ft, the year-on-year increase is around 8%.
Investment Zones: Mumbai's Goregaon East
Between Andheri and Borivali, Goregaon East is a crucial location. Goregaon East is regarded a good choice for individuals searching for affordable properties in Mumbai, with current average property costs ranging around Rs 20,500 per sq ft. The Jogeshwari-Vikhroli Link Road (JVLR), the Western Express Highway, and the Chhatrapati Shivaji Maharaj International Airport are all connected to it. "Its closeness to the commercial zone as well as the famed Film City works as a stimulant to rental demand,"  For a 2 BHK flat, investors and property owners may generate an average monthly rental income of Rs 40,000-48,000."
To explore properties in Goregaon East, Mumbai, click here
Investment Zones: Mumbai's Thakur Village
Thakur Village is a heavily inhabited neighbourhood located about one kilometre from the Western Express Highway (WEH). This mid-income neighbourhood provides a mix of high-rise and low-rise apartment complexes at an average price of Rs 20,000 per sq ft, drawing professionals from Andheri, Goregaon, and Malad. Furthermore, IT parks such as Interface IT Park, DLH Park, Synergy Business Park, and Nirlon Knowledge Park are only approximately seven kilometres away. Developers such as Oberoi Realty, Kanakia Spaces Realty, and Courtyard Real Estate Pvt Ltd are behind the majority of the residential developments. The average monthly rental for a 2 BHK starts at Rs 36,000, making it a popular choice among investors.
Investment Zones: Mumbai's Chandivali
"An elite central Mumbai neighbourhood, Chandivali is flanked by Andheri in west, Vikhroli in east, Sakinaka in south, and Powai in north,"  It is a natural choice for those working in Powai and Andheri, as well as along the LBS Road. The average price per square foot in this area is between Rs 17,000 and Rs 22,000 per square foot. In the previous five years, it has consistently appreciated at a rate of 7-10 percent. Furthermore, Chandivali is only two kilometres from the Powai Metro Station on Mumbai Metro Line 6, which adds to its quotient of advantages." While "the availability of public transit" is commendable, "
While these places provide residential units at lower rates, resulting in higher returns, it is recommended to make site inspections and properly inspect the property before proceeding with the deal.
---
You're looking for Buy Home In Mumbai we have the Best Buy Properties In Mumbai Like Ready to Move & Nearby possession: https://navimumbaihouses.com/property/search/buy/mumbai-all/
 If you want daily property update details please follow us on Facebook Page / YouTube Channel / Twitter
Disclaimer:
The views of this expressed above are for informational purposes only based on the industry reports & related news stories.
Navimumbaihouses.com
does not guarantee the accuracy of this article, completeness, or reliability of the information & shall not be held responsible for any action taken based on the published information.
Also Read
Buy Properties in Navimumbai