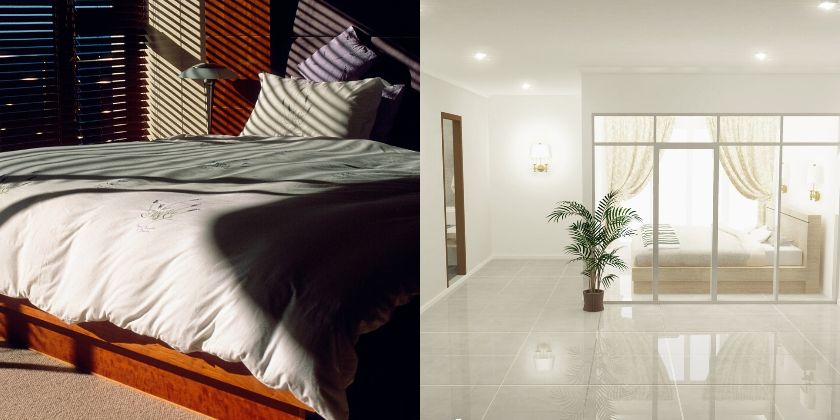 One-BHK apartments in Mumbai, Navi Mumbai and Thane are still in demand for rent
1 BHK Flats are always in demand for rent, in Mumbai, Navi Mumbai, and Thane
Demand for one-bedroom apartments / Flats in Mumbai, Navi Mumbai & Thane both for rent and for direct purchase, continues to increase. 1 BHK Flat in Navi Mumbai we look at the various factors behind this phenomenon and whether 1-BHK homes are a safe bet for investment.
img1: One Bedroom Flat in Navi Mumbai For Rent
Real estate has emerged as a significant investment tool over the last few decades. The investment, however, depends on a long-term healthy valuation of resources. The immovable property also appears to be illiquid and has a holding time.
Because of these reasons and high property prices in Mumbai, customers tend to opt for 1-BHK apartments, rather than 3-BHKs. "A 1-BHK costs less, and selling and giving on rent is easy. When it comes to renting flats, you still prefer 1-BHKs to graduates, small families, working professionals, couples, etc. Therefore there's more competition for these units. In addition, the monthly maintenance for 1-BHK is small. So, this is a perfect investment opportunity.
Mumbai, Navi Mumbai & Thane hotspots for single-bedroom homes
With high property prices in the city's central areas, people do prefer buying outskirts homes, as they are cheaper & offer better infrastructure.
"Developers are targeting places like Kalyan, Thane, Navi Mumbai, and Borivali for 1-BHK homes because there is a strong demand in those areas. 1 BHK Flats rent in Navi Mumbai buyers in the 25-30 age group are seeking 1-BHK units, owing to their financial constraints and EMI affordability. Developers can't afford to neglect this category because that group's walk-ins are very large. Developers are therefore trying to ensure that 1-BHK is one of the configurations they sell in their designs, along with two and 3-BHKs.
Surabhi Arora, Senior Research Associate Director, Colliers International, adds "We expect the demand for these apartments to grow, with affordability being one of the prime investment factors. The average size of apartments is constantly shrinking, particularly in cities like Mumbai, due to the increase in property prices and the scarcity of land for construction.
img2: 1 Bedroom Apartment in Navi Mumbai
Prices for 1-BHKs in Mumbai, Navi Mumbai & Thane
Buying a 1-BHK is always a better choice for a new investor than buying a 2-BHK in Mumbai, where real estate is one of the most expensive commodities.
A one-bedroom house in south Mumbai would cost about 1.3-1.8 cores of Rs. The price is about Rs 25-75 lakhs in the western and eastern suburbs of Mumbai and Navi Mumbai, while the two-bedroom homes start at Rs 85-90 lakhs and go up to Rs 4-5 crores. However, the price difference between the two models, in some mini-markets, maybe only Rs 10-15 lakhs. When rented at the right time in a premium spot, a 1-BHK apartment can offer a rental yield of up to four percent. So, that makes a fruitful business decision for an investor.
Advantages of homes with one bedroom, over other configurations
In addition to being an attractive buying choice and also offering rental yield, 1-BHK homes are also relatively easier to sell. Furthermore, with Mumbai experiencing a steady influx of working professionals wanting to rent a home, this affordable setup serves their purpose perfectly. In the past, as incomes rose, so did inflation, as well as bank interest rates. Now banks have reduced their lending rates, making home buying easier. New investors are therefore ready to buy inexpensive configurations while staying in rented apartments in the same area, "Sharma adds. With steady demand from developers on the secondary market as well as for ready-to-move goods, where taxes are lower, one-bedroom units remain a huge segment for buying and renting on the property market.
Buy, Sell, Rent Properties in Navi Mumbai Houses
Navi Mumbai Houses is the biggest real-estate property portal (website) in Navi Mumbai, Mumbai, and Thane. Are you in search of a house for rent in Kharghar? Then we can help you to find flats for rent in Kharghar Navi Mumbai and that too in your budget, we have all kinds of flats for rent in all the sectors of Kharghar and Navi Mumbai.
If you want daily property update details please follow us on Facebook Page / YouTube Channel / Twitter
For more information visit: https://navimumbaihouses.com/
Disclaimer:
The views of this expressed above are for informational purposes only based on the industry reports & related news stories.
Navimumbaihouses.com
does not guarantee the accuracy of this article, completeness, or reliability of the information & shall not be held responsible for any action taken based on the published information.