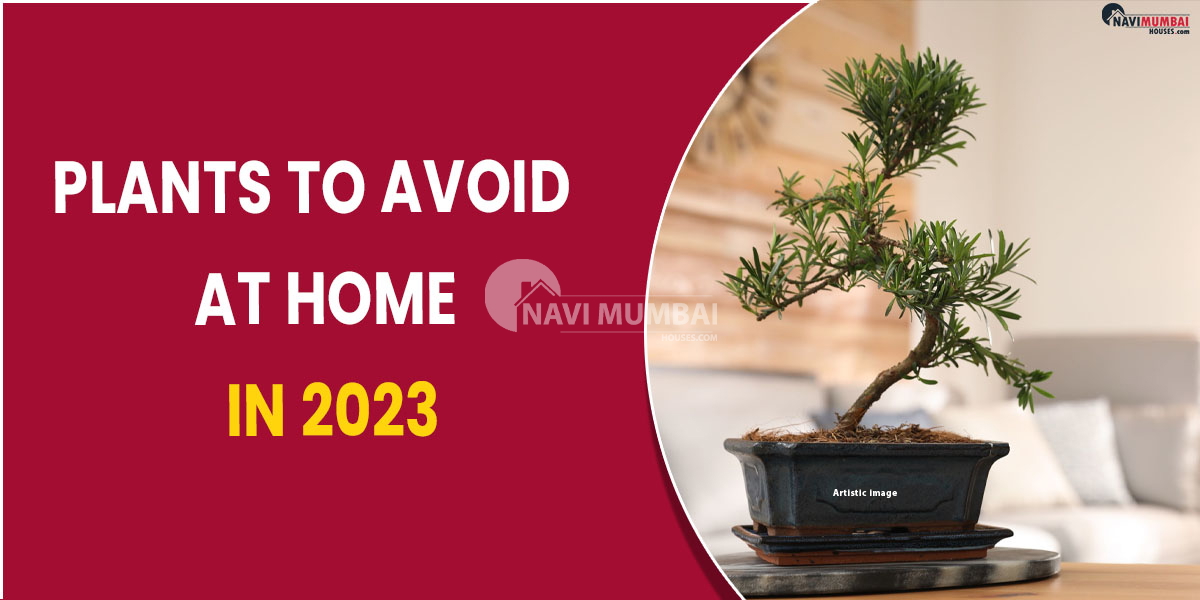 Plants to Avoid at Home in 2023
Unlucky plants :    There are many benefits to having plants around the house, from improving the aesthetics to fostering an atmosphere of luck, positivity, and good health. Regarding luck, it is undeniable that the majority of households decorate their houses with lucky plants to entice calm, prosperity, success, and well-being. You must remember, though, that certain plants can have a negative impact on your life and kill the good energy in the air. Despite their stunning appearance, these plants are not recommend for indoor cultivation according to Feng Shui.
Feng Shui advises removing items from your home that deplete energy in order to create a home full of fortune and prosperity. Feng Shui experts advise doing the same when it comes to plants with low vibrations that could endanger your life. The bad luck plants in Feng Shui that you should never plant in your home are discuss in this post today.
---
Are you looking flats for sale in Kalyan?
---
Feng Shui's eight unlucky plants
Continue reading to learn more about Feng Shui's bad luck plants. Therefore, make sure to prevent them in your home in 2023.
1. Bonsai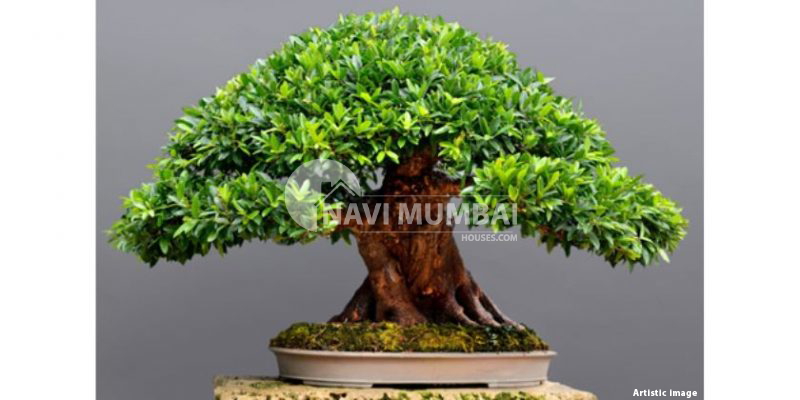 A Japanese word, bonsai or bon-sai, is use. It is a form of Japanese container gardening where tiny trees are raise. It refers to sword plants that have restrict development and is also known as "tray painting." Consequently, in Feng Shui, plants with red blooms and bonsai trees are seen as unlucky plants. These species stand for career growth that is stunt, which might bring bad energy and disrupt your regular living routine. As a result, they are not suggest for your interiors. You can, nonetheless, keep them outside, in a garden or a public area.
2. Tomato and myrtle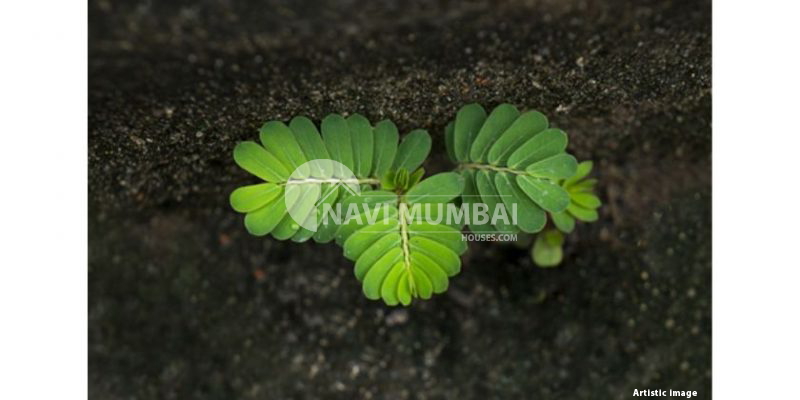 The tamarind and myrtle plants are thought to bring unfavourable energies and illness to the family members, according to Feng Shui. In Hindi, tamarind is known as Imli and myrtle as Mehnadi. It is advise against putting these plants inside the house because they are also connect to places where evil spirits reside. Additionally, you shouldn't construct your home close to such trees.
3. Cotton Plants
Cotton plants, like other plants, are immortal by nature. It is thought that the plant's sharp bolls will rip your skin asunder. Furthermore, artificial cotton plants can accumulate dust in their cotton tufts and are difficult to clean. As a result, in Feng Shui, they are view as unlucky. Additionally said to possess negative energy, cotton plants are consider unlucky houseplants.
4. Babul Tree or the Gum Arabic Tree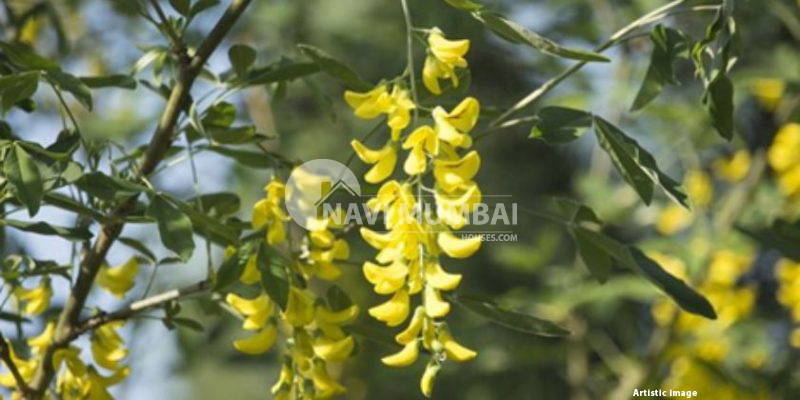 Gum Arabic tree, often refer to as babul tree, Egyptian acacia, or thorn mimosa, has lovely yellow blooms and is revered for its therapeutic benefits. Due to its thorns, it is nevertheless regard as a bad luck plant in Feng Shui. Experts in feng shui advise against maintaining the Babul tree at home.
5. Weeping Fig
Weeping Fig, also known by its botanical name "Ficus Benjamina," has a lovely appearance and is available in several different styles. Gorgeous white blossoms, thin branches, and dense, glossy black foliage are all characteristics of this plant. Weeping Fig, on the other hand, is not recommend for use inside the home in Feng Shui because it attracts unfavourable energy.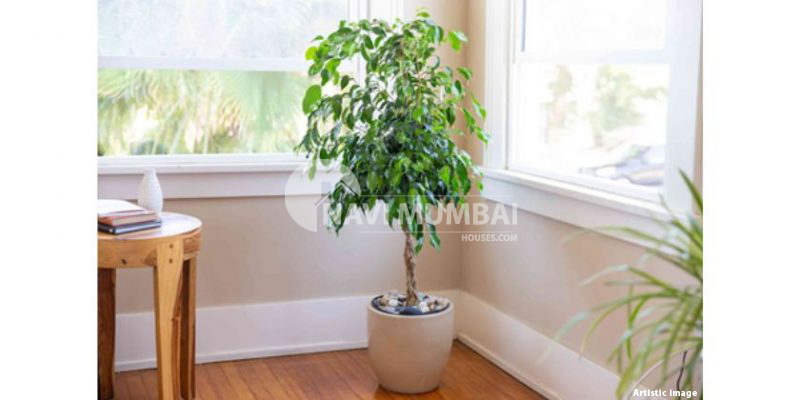 6. Crown of Thorns
The sprawling evergreen shrub known as "Crown of Thorns," or Euphorbia Milii, has succulent branches with long, biting black thorns. Although it makes a fantastic outside specimen, keeping it indoors is unlucky. The plant is thought to attract bad energy because it is prickly, cover in thorns, and poisonous.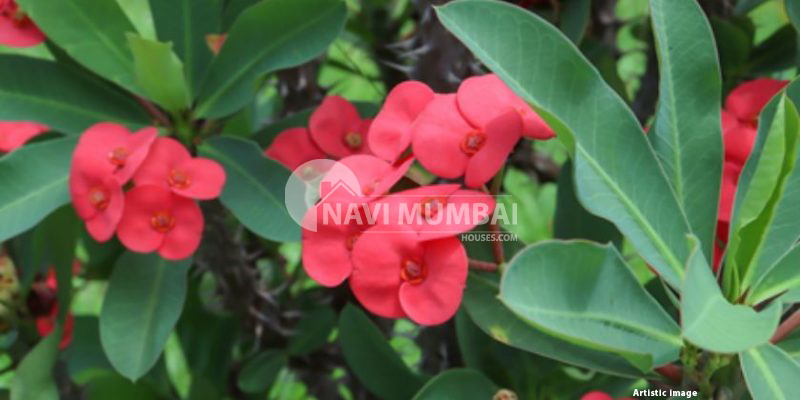 7. Dead plants
Planting is done to bring freshness, tranquilly, and happiness to the area. Additionally, the dried-out and lifeless plants show harshness and lead to family disputes. Dead plants attract negative energy and could harm the local population's health. Additionally, they clash with your stunning interior design.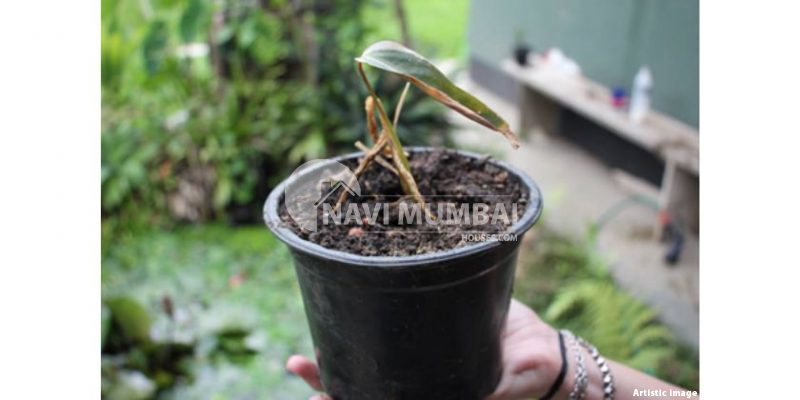 8. Fake plants
Artificial or fake plants are not recommend for indoor use. As with genuine plants, these plants don't significantly contribute to preserving the natural equilibrium in the atmosphere. In Feng Shui, they might not necessarily be consider unlucky plants, but they might get unclean and retain sluggish Chi energy. Remember to clean and dust artificial plants frequently if you set too many of them in your house. As soon as they begin to fade or appear to be in poor shape, don't forget to replace them with fresh ones.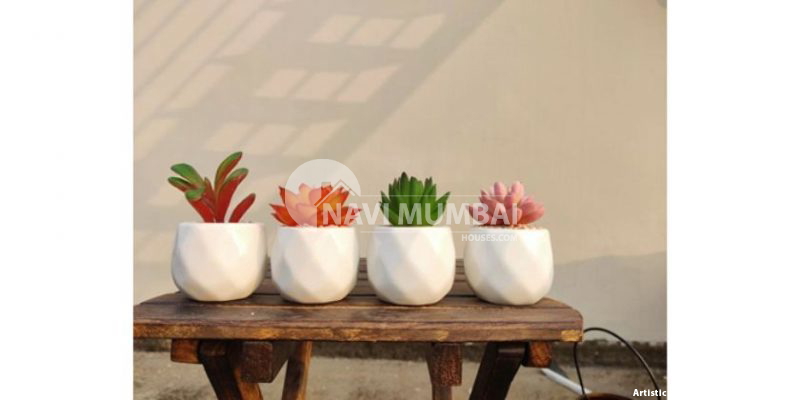 Summary: Feng Shui's "Bad Luck Plants"
You should keep the plants on our list of unlucky Feng Shui plants away from your house. Additionally, if you intend to give someone plants as a present, remember to choose lucky plants for them rather than avoiding the plants mentioned above.
---
You're looking for Buy Home In Thane we have the Best Buy Properties In Mumbai Like Ready to Move & Nearby possession: https://navimumbaihouses.com/property/search/buy/buy–thane/ 
If you want daily property update details please follow us on
Disclaimer:
The views of this expressed above are for informational purposes only based on the industry reports & related news stories.
Navimumbaihouses.com
does not guarantee the accuracy of this article, completeness, or reliability of the information & shall not be held responsible for any action taken based on the published information.
Also Read
Buy Properties in Navimumbai