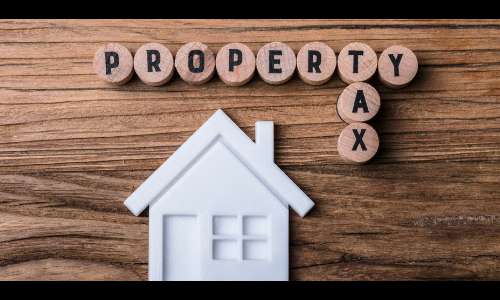 Property Purchased In 2017-18 | Need To File An Income Tax Return By July 31
Property Purchased in navimumbai 2017 – 18 :
If you have bought property in the financial year 2017-18, then read this article. Flat, Plot or Car purchased in the year 2017-28, need to file an Income Tax Return (ITR) by July 31. The last date to file the ITR is 31 July, 2018. Only one week remaining for filing the ITR. Property Purchased in navimumbai If not filed, then have to  suffer consequences. 
img: Property Purchased & Need To File An Income Tax Return
Penalty On Late Filing of ITR
If you have not filed it yet, then do it right now as it may attract penalty up-to 10,000 besides interest till post July 31, 2018. As per the new Law a Penalty of Rs. 5000 will be levied if the return is filed after the due date but before December 31, 2018 and Rs. 10,000 Post December 31. Property Purchased in navimumbai If your income is not more than 5 lakh, then maximum penalty levied will be Rs 1,000. In Addition, if you do not file an ITR, the Tax Department can send you a notice based on not filed Income Tax Return and can ask you why your Annual Income is not filed.   
Property Purchased Over Rs. 10 Lakh 
If you have purchased Properties above 10 Lakh, you will have to provide PAN details for the registration of the property. From The PAN detail, the Income Tax Department will Know that you have purchased property more than Rs. 10 Lakh. In such a case, If you do not file an ITR the Income Tax Department can send you a notice and will ask you from where the money for the property you purchased has come and why you have not filed an ITR.
If the Income Tax Department come to know that your annual taxable income is more than Rs. 2.5 lakh and you are not filing income tax returns, then you may have to pay interest and tax upto 200 percent. while investigation if it is found that the amount of tax evasion is Rs. 25 Lakh and more then the tax evasion person may have to go to jail.
Time Limit To Revise Any Mistake in ITR Form
If a person, after filing the return find any mistake in the return form, then the ITR form should be revised till 31 March, 2019.
The latest price trends in Navi Mumbai are a good indicator of the direction of real estate trends in Mumbai for investors or end users. Acquiring a real change in the value of assets in New Mumbai is essential so that investors can get the most value from real estate buying and selling at the right time. This trend is declining, and price trends have led to real estate buying in Mumbai and real estate sale in Navi Mumbai. Property Purchased in navimumbai New Mumbai Real Estate Prices Launched
Purchased Property above 20 lakh will have to the provid Adhar Pan Details to the resistration of the any properties. that given be incom Tax Department kwon the may have you puchased properties more then 20 lac of the not file ITR icome tax department can be the sent you na notce &  ill ask you to from where the money for the properties you comes n buy the properties 
For more information Visit: https://navimumbaihouses.com/
Disclaimer:
The views of this expressed above are for informational purposes only based on the industry reports & related news stories.
Navimumbaihouses.com
does not guarantee the accuracy of this article, completeness, or reliability of the information & shall not be held responsible for any action taken based on the published information.