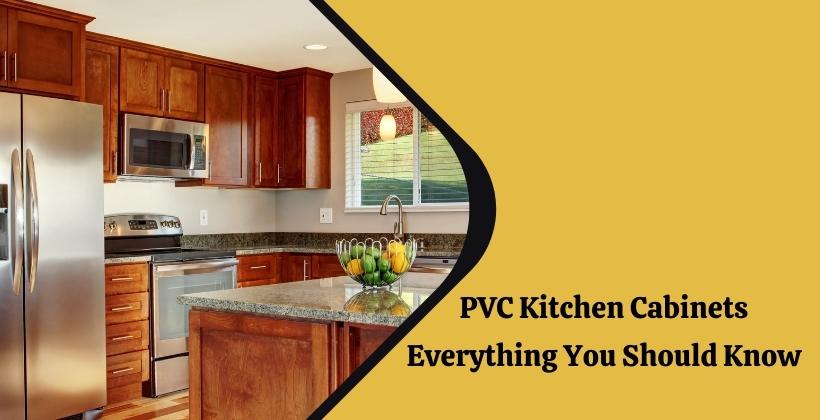 PVC Kitchen Cabinets: Everything You Should Know
Do you have any idea what PVC? You're in for a surprise if you believed pipes were the answer! The mass-produced material polyvinyl chloride, or PVC, has long been utilized in construction, healthcare, autos, and other sectors. However, a striking new trend has just emerged: PVC kitchen cabinets. Cabinets are necessary for every modular kitchen because of their consistent modules or components (ready-made kitchen). They'll need the correct tools to keep track of regular kitchen products and appliances.
---
---
In this context, modular PVC kitchen cabinets have long been popular. They'll most likely remain that way for quite some time. These windows are not only affordable, but also simple to maintain, making them a winning combo for any homeowner.
Things we looked into for you
PVC vs. Other Materials in Kitchen Cabinets
Top Kitchen Cabinets Made of PVC
Forms of PVC Kitchen Cabinets
PVC vs. Other Materials in Kitchen Cabinets
There are several possibilities when it comes to picking the best modular kitchen cabinet material. Consider the following comparisons of PVC to solid wood, aluminum, laminate, metal, and acrylic (one by one):
PVC kitchen cabinets are easy to repair and maintain. They're also simple to keep clean. PVC kitchen cabinets, on the other hand, are prone to fading after a few years of usage. Keep an eye out for a yellowish or faded hue! You must also be cautious while selecting hinges and fittings since they must be suitable with or irrevocable deformity or damage may result.
Wood vs. PVC
Wooden kitchen cabinets are progressively being replaced with PVC foam boards. They're less expensive than hardwood cabinets, and they're easier to replace. The holding strength, polishing, and durability of wooden cabinets are all higher. Solid wood is more costly, more difficult to install, more prone to moisture, and more difficult to repair. In terms of colors, designs, and textures, wooden boards have a wider diversity than PVC boards. Are you looking for a compromise? Kitchen cabinets made of plywood PVC laminates are a great choice.
Acrylic vs. PVC
Acrylic is also utilized to construct PVC kitchen cabinets because it is extremely shiny and, when opposed to PVC, gives the kitchen a more prominent appearance. Acrylic edges, on either hand, are extremely brittle and should be cleaned on a regular basis. It is more expensive than PVC.
Laminate vs. PVC
Laminates have more natural textures that resemble wood or stone, but PVC does not. They're less costly than PVC and have a longer lifespan. They also come in a variety of colors, which makes them equivalent to PVC.
Aluminum vs. PVC
Aluminum is more versatile and more costly than PVC. Aluminum is a long-lasting material that may be used in every environment. It is also easy to use. In comparison to aluminum, PVC is quieter.
Metal and PVC
Metal kitchen cabinets are unquestionably better durable than PVC kitchen cabinets. They are unaffected by heat or humidity, and their smoother surface makes cleaning easier. Metal, on the other hand, has a restricted color palette and has to be repolished when the top layer rusts. Kitchen cabinets made of metal are louder than those made of PVC.
Top Kitchen Cabinets Made of PVC
Kitchen Cabinet with L-Shaped PVC Design
Corner fittings are strategically positioned and maximized in this popular kitchen design. It includes plenty of storage as well as working space. This is a practical PVC kitchen cabinet that also works well in a large corner kitchen.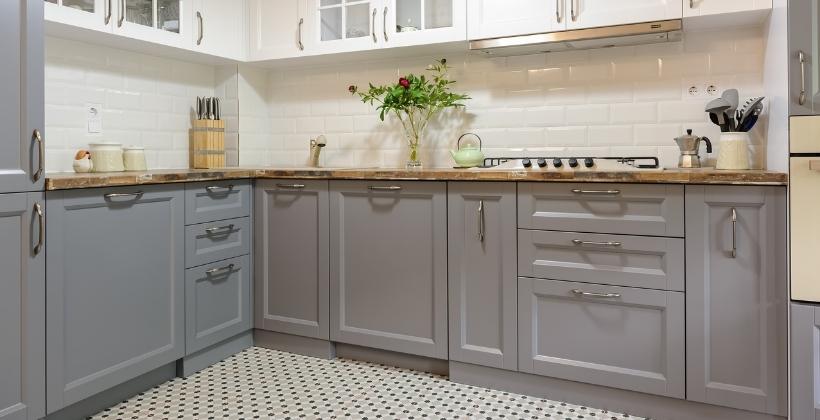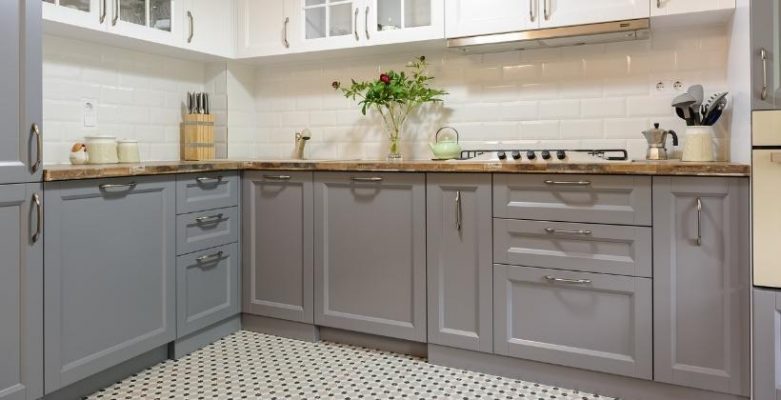 PVC Kitchen Cabinets with Straight Lines
It is a one-wall design for a PVC kitchen closet that can hold the washing machine, gas fireplace, and other kitchen appliances. The storage is methodically planned and determined.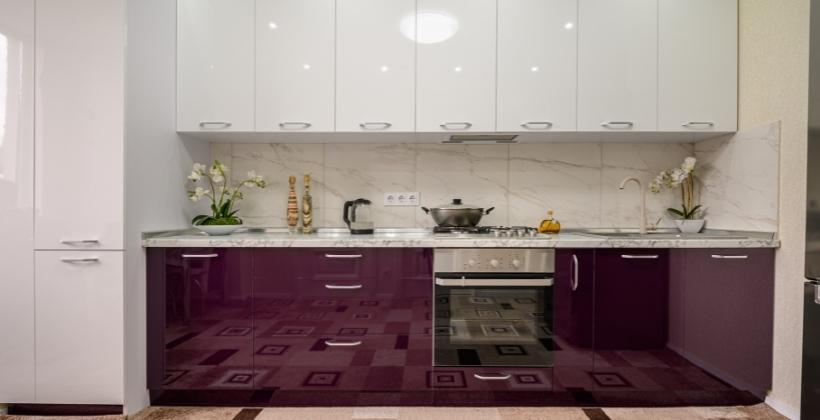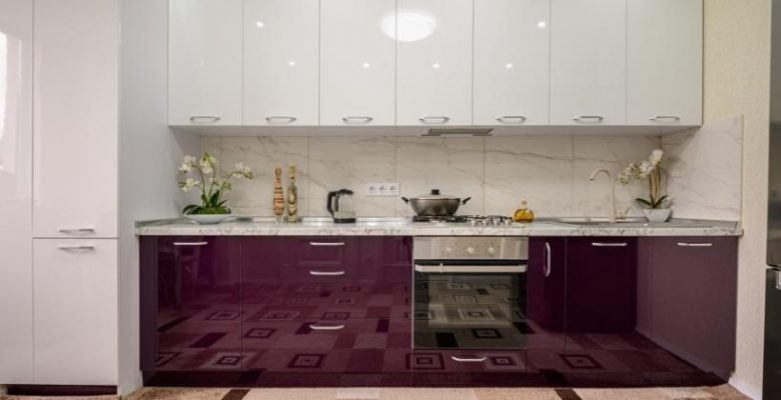 Kitchen Cabinet with an Island
PVC kitchen cabinets may also be extended to create a beautiful island where people can sit and eat.
This is the most extravagant kitchen design, with a distinct island in the center of the room, regardless of the kind. It expands the storage capacity of your current kitchen wall cabinets. However, it is determined by the overall size of your kitchen.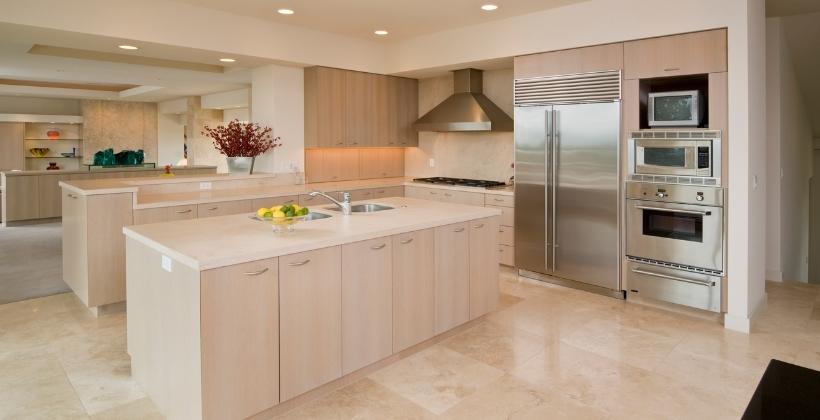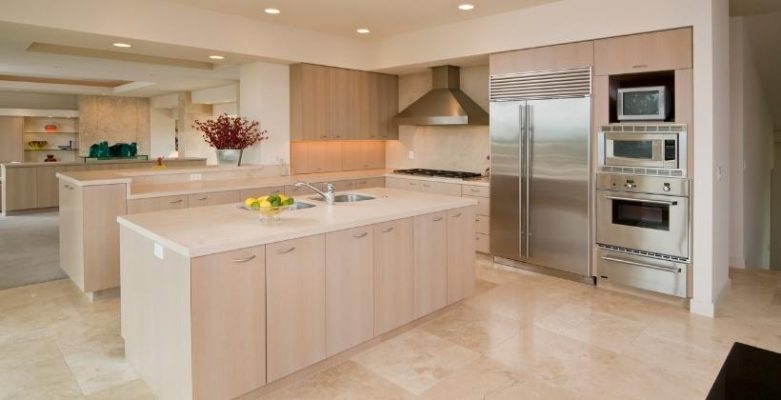 Kitchen Cabinet in U-Shape
This u-shaped PVC kitchen cabinet is ideal for big kitchens with plenty of empty space.
This is the ideal kitchen layout since it provides three work surfaces on each side. Cooking, storing, and chopping/washing may all be accomplished in distinct locations. PVC kitchen cabinets of poor quality may not survive long because they might droop or become infected with pests and insects when utilized. As a result, selecting high-quality materials for these kitchen cabinets is critical.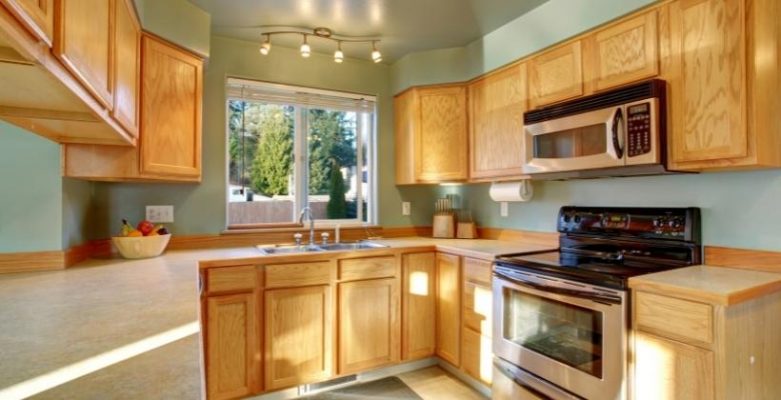 Kitchen Cabinet Peninsula
PVC kitchen cabinets work well in a variety of kitchen styles, including peninsula kitchens.
A peninsula is a type of open kitchen with a border dividing the living/dining room from the kitchen. Choose your fittings and decorations carefully because everything will be visible to the naked eye. This is an excellent kitchen cabinet type for those who live in apartments or have smaller kitchens.
PVC Kitchen Cabinets in Pairs
Parallel kitchens require durable PVC kitchen cabinets that may be customized to fit the space.
Because PVC kitchen cabinets are shatter-resistant, they are difficult to break or chip.
It can withstand wear and tear in kitchens due to its stiffness. It is moisture resistant and can endure prolonged UV exposure. Two parallel countertops (preferably one for preparing food and the other for cutting) are used in this kitchen design. In urban locations such as Mumbai and Bangalore, it is a common kitchen design.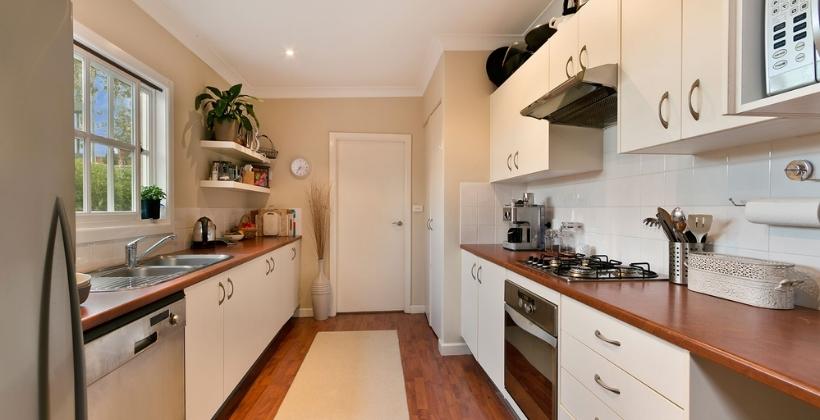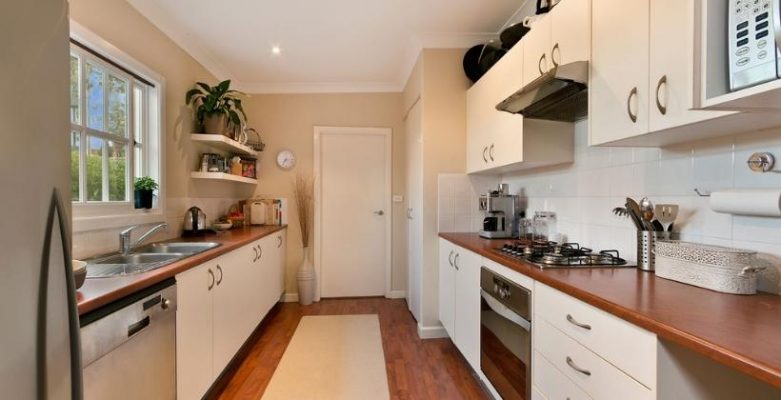 Kitchen Rustic
PVC kitchen cabinets may be paint and modified to give them a lovely, natural wood rustic look.
PVC kitchen cabinets offer a non-toxic, smooth, high-gloss finish. The mirror-like surface of the high-gloss synthetic is long-lasting. This kitchen's vintage vibe transports you to another era. A rustic kitchen cabinet design requires a great deal of attention to detail. Another benefit of this PVC kitchen cabinet is that it is not readily scratched.
Forms of PVC Kitchen Cabinets
Two types of PVC kitchen cabinets are now popular on the market: hollow boards and foam. The difference is simple: the first is open on the inside, as its name implies, making it light and cost-effective. PVC foam boards, on the other hand, are thicker and more durable than hollow boards.
Whether you pick foam PVC cabinets or hollow PVC cabinets, both are good alternatives since they come in a variety of vibrant colors to quickly liven up the look of your kitchen. PVC foam boards come in a variety of finishes, including glossy, laminated, and matt. The laminate finish, however, is recommend if you are easily concerned by scratches.
Kitchen cabinets are commonly built of boards that range in size and thickness from 12 mm to 18 mm. Foam boards are available in thicknesses ranging from 1 mm to 30 mm, and PVC sheets are available in diameters ranging from 1200 mm to 2400 mm for kitchen cabinet sizes. Hollow boards, on the other hand, range in dimension from 2400mm x 1200mm in thickness from 2 mm to 35 mm.
Kitchen cabinets design PVC, as you can assume, has gone a long way and is no longer purely practical. Design, style, finishing, and color choices have literally become food for thought for homeowners! With this fast tutorial, you'll learn everything there is to know about PVC as a kitchen cabinet material.
---
You're looking for Buy Home in Kharghar we have the Best Buy Properties in Kharghar  like Ready to Move & nearby possession: https://navimumbaihouses.com/property/search/buy/kharghar/
 If you want daily property update details please follow us on Facebook Page / YouTube Channel / Twitter
Disclaimer:
The views of this expressed above are for informational purposes only based on the industry reports & related news stories.
Navimumbaihouses.com
does not guarantee the accuracy of this article, completeness, or reliability of the information & shall not be held responsible for any action taken based on the published information.
Buy Properties in Navimumbai