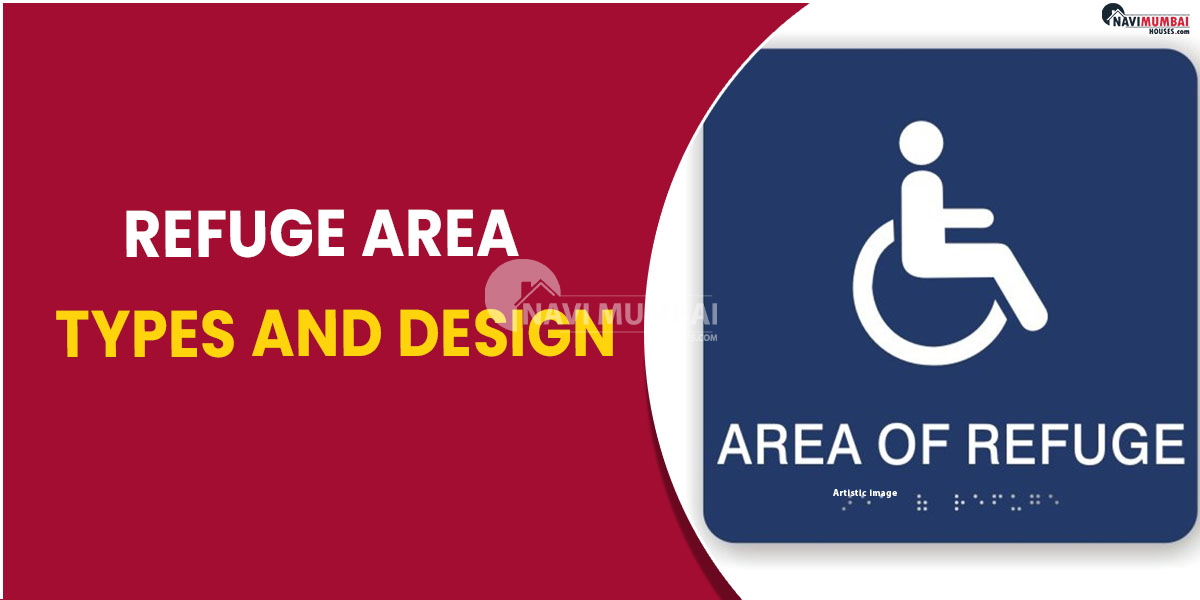 Refuge area types and design
Flat in Ghodbunder Road: Refuge area : During calamities or disasters. People might seek shelter in specified indoor or outdoor areas known as refuge areas. Also referred to as safe havens. These locations were create with the intention of protecting occupants from dangers including fires, earthquakes, tornadoes, hurricanes, and other natural or man-made calamities. We shall discuss the idea of refuge places, their significance, and frequently asked questions about them in this article.
---
Are You Looking For Flat in Ghodbunder Road?
---
What is a refuge area?
A high-rise building's designate "refuge area" is a place create especially for emergencies like fires and other natural catastrophes to offer temporary sanctuary to its tenants. These areas are usually found on levels where residents cannot leave the building fast or where it could be safer for them to remain for a while, such as those with fire-rate walls and doors.
Refuge zones are made to protect inhabitants from the immediate risks of a fire, smoke, or other hazardous conditions and to give them a safe place to wait until help arrives or they need to be evacuate. They frequently have fire-resistant materials, ventilation systems, emergency lights, communication systems. And perhaps even more fundamental amenities like water sources and restrooms.
Depending on regional building standards and laws. Refuge places may have different precise requirements regarding things like their size and location. All refuge locations. However, are made to offer people a secure haven to remain in the event of an emergency until they can be rescue or evacuate to a safer area.
Flat in Ghodbunder Road: Refuge area
Design of the refuge area
High-rise buildings' refuge spaces are made to give residents temporary shelter in case of an emergency. Especially during a fire or other natural catastrophes. Some of the rules that apply to the refuge area in a high-rise building include the following:
Location:  All building occupants, including those with disabilities. Should have easy access to the refuge space. Which should be situate close to any potential hazards or emergencies.
Size: The refuge area needs to be big enough to hold all the people who will be there in an emergency. Local building laws or regulations set the minimum size for a refuge space.
Fire resistance: The shelter's walls, doors, and windows must all be fire-rate and made of fire-resistant materials.
Ventilation: The refuge room needs to have a ventilation system that exhausts smoke and other hazardous substances while also continuously supplying fresh air.
Lighting: In the event of a power loss, emergency lighting that is trigger should be install in the refuge area.
Communication: A two-way communication system that links the refuge area to the emergency services or the building's management team should be install.
Water supply: The refuge area needs water for both fighting fires and meeting the basic requirements of the people.
Accessibility: In the event of an emergency. Emergency workers such as firefighters and paramedics may need to get to the refuge place.
Signage: To make it easy for residents to find the refuge location in an emergency. It should be prominently designate with signage.
Flat in Ghodbunder Road: Refuge area
Types of refuge
The design and function of the facility, as well as local laws, may affect the kind of refuge area needed. Some of the most typical types of refuge places are list below:
Fire refuge area:
A define area inside a building that is intend to shield residents from fire or smoke is known as a "fire refuge area. " Fire refuge facilities are outfit with fire-resistant structure, ventilation, and emergency communication equipment and are frequently situate close to stairs or other escapes.
Emergency refuge area:
A define place inside a structure known as an emergency refuge area is intend to offer temporary shelter during emergencies like earthquakes, floods, or severe weather. Emergency shelters. Which are frequently found on higher floors or roofs, are intend to protect people from falling objects or building collapse.
Disability refuge space:
This is a specific area inside a structure intend to offer temporary sanctuary for people with disabilities in times of need. Disability refuge zones frequently have wide doorways, grab bars, and emergency communication systems and are situate close to stairwells or elevators.
Hazardous materials refuge area:
An space inside a building known as a "hazardous materials refuge area". Is set aside to safeguard residents from dangerous substances like radioactive or chemical substances. Refuge zones for hazardous items are frequently situate in safe parts of the structure and have ventilation and emergency communication systems.
Storm refuge area:
A designate section inside a structure called a "storm refuge area". Is intend to offer temporary protection against extreme weather conditions like tornadoes or hurricanes. Storm refuge zones are frequently found on the ground floor of the structure and are made to shield occupants from wind and flying objects.
---
You're looking for 1Bhk Flat in Ghodbunder Roadwe have the Best Properties In Thane.  Like Ready to Move & Nearby possession: https://navimumbaihouses.com/property/search/buy/ghodbunder-road/1BHK/
If you want daily property update details please follow us on Facebook Page / YouTube Channel / Twitter
Disclaimer:
The views of this expressed above are for informational purposes only based on the industry reports & related news stories.
Navimumbaihouses.com
does not guarantee the accuracy of this article, completeness, or reliability of the information & shall not be held responsible for any action taken based on the published information.
Also Read
Buy Properties in Navimumbai