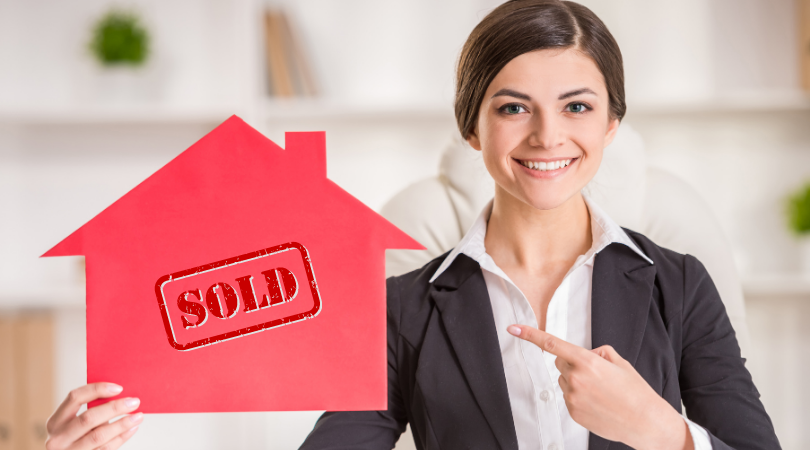 Sell House In No Time! – 8 Key Tips To Sell Your House Fast
Do you want to sell your house but really not getting proper prospects to sell it fast? Then here are the key tips for you to sell house really very fast.
First of all, even if you are a seller you have to visualize the things as per the buyer and need to understand their mindset. House is a feeling more than a thing for your buyer. If someone wants to buy a home then they are mostly triggered by their internal instincts, about whether to go with a specific kind of property or not. Negotiations and everything come afterward, what is first important is – the buyer should like your home!
Usually, the seller finds it difficult to sell their properties fast, and finally, they sell them at non-competitive prices because of anxiety and stress.
But this can be totally avoided by getting your home ready to sell.
Before we move towards the special tips, on selling your home fast, we will discuss one thing that is of utmost importance that is your – POSITIVE MINDSET towards selling your home.'
We, know that this is your own property and you have bought it with your hard-earned money. But now you need money and want to sell it for a fair amount of deal in the market.
So, first thing first, you will need to keep this emotional feeling, out for time being for your good. You will need to think of selling a house as a business transaction.
And to make a fair deal you will need to do some changes according to the potential customers' needs and choices. Because your specific taste in something, will not attract your potential buyers. So, you will need to optimize the appearance of your home as per their taste and vision.
Tips To Sell Your House Fast
Here we are providing you those special tips to sell house fast, by transforming it to its better version and make it sell ready.
1 Maximize Your Space
To get your home, ready for sale first of all you will need to make it look spacious. For that, you can declutter the things, arrange them in a proper manner and remove that unwanted stuff you have been keeping for so long. It will also be useful for you while moving to your new home.
People love spacious places if you can make your home look spacious it will help them to make buying decisions. Small spaces do not attract customers much.
2 Get a Home Inspection
A pre-sale home inspection is not mandatory but quite a smart move to make your home ready for sell. Usually, it needs time and money but this is the best way to crack the deal at great prices.
You will need to hire one real estate agent or company to inspect your home. These people are professionals and they know what kind of properties are sold at a faster pace. They will help you thoroughly to make your home competitive. They can guide you on what all things need to be replaced and what all need fixes. By doing so you can save your time and money on unnecessary fixings and replacements.
Moreover, you can make one doc file of the repaired things and show it to the potential buyer. They might take a note of it and will be thankful to you for taking care of the things which are most important for them. The buyer can further ask for a home inspection from their own side but at the same time, they will be confident about the property that they are about to buy.
3. Take a Wise Decision While Repairing Things
Repairing things can be a costly affair, so it is important to take a wise decision while going for any kind of replacement and fixes for any particular kind of thing. Set a specific budget for your home repair and things that need more attention should be fixed first in that confined budget. Putting too much time and money into repairing jobs can make your journey of selling a house more stressful, both physically and financially.
For example, find out if the fixtures and tabs need replacement or just fixing things will solve the matter. Look for the doorknobs if they are fine and check whether they need replacement or a quick fix will be okay to go with.
If in case your kitchen needs to upgrade then check whether the countertop needs to be replaced or the complete unit needs a replacement. You can take a piece of advice from your realtor in this regard and make changes that are visible but still are pocket-friendly.
4. Improve Lightings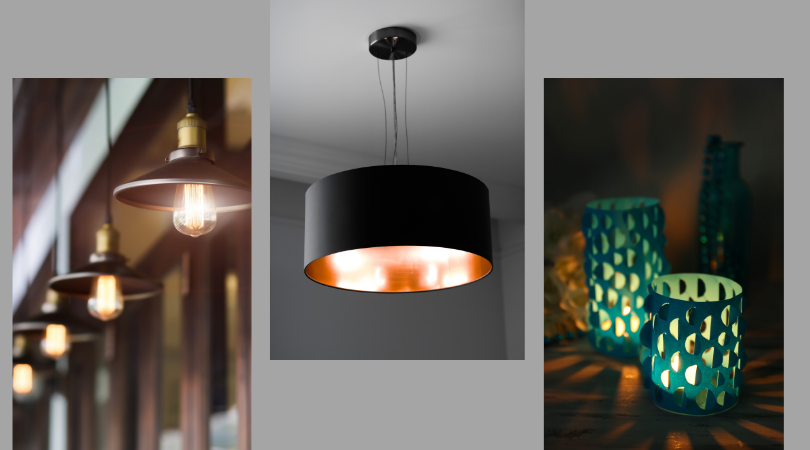 Lightings play a vital part in terms of visibility and feelings. Everyone likes their home brightly illuminated with natural sunlight. If there is no space for natural sunlight to enter the houses it makes the home dull.
Make sure that, when any of your buyers come to pay a visit, you keep your home well illuminated. Even a single dark room can change the buyers' decision. So, make a proper arrangement for lightings either with natural sunlight or with artificial lights whichever is possible for you.
You can even make your home look more beautiful by making use of some beautiful artificial dramatic lightings and add that extra stint of luxury to spaces even at minimum costs.
5. Paint Your Home
The one thing that can attract anyone is the beautifully painted walls of your home. With whatever interiors and whatever decorative things you have at home the dull walls will counteract its presence. So, make sure you paint your home to make it ready for sale.
6. Deep Clean
The beautiful clean home attracts buyers. While making your home ready for sale make sure before you invite any buyers to visit your home you make it clean thoroughly. Clean homes look pretty and when you pay a visit to such homes you will get a feeling of positivity which is of great value for your potential home buyer.
7. Boost your curb appeal
As you know the first impression is the last impression. So make sure that the surrounding of your home is neat and clean. If you have an independent home then everything from your main entrance to your garden to your main door requires great attention. If you own a flat then make sure you have an elegantly designed neat and clean entrance that will create positivity. Keep the lobby spaces brightly illuminated.
8. Hire a Good Realtor
This is last but not the least thing you need to be very aware of. Your property does not need just a realtor to sell house. It needs a good realtor who can bring a good number of positive prospects and is good at negotiating with clients. More the number of positive clients more will be the chances of your property getting sold at a faster pace. Good marketing skills always pay off, if your realtor is good at marketing your home, he will definitely find a buyer who can buy your home at good prices.
Conclusion
Mainly there are two factors associated with selling your house. One is how your house appears to the potential buyer and how is your realtor. One is the product and the other is the marketing, if both are good then definitely your house will get sold in no time!
Please comment in the comment box below if you like this article. For more such updates follow our Facebook page.
---
Are you looking to sell out your home?  Then you may reach us @   +91 8433959100. We are the trusted realtors to sell, buy and rent properties in Navi Mumbai, Mumbai, and Thane. We can help you sell your home at great prices.
Disclaimer:
The views of this expressed above are for informational purposes only based on the industry reports & related news stories.
Navimumbaihouses.com
does not guarantee the accuracy of this article, completeness, or reliability of the information & shall not be held responsible for any action taken based on the published information.
Also Read
Buy Properties in Navimumbai