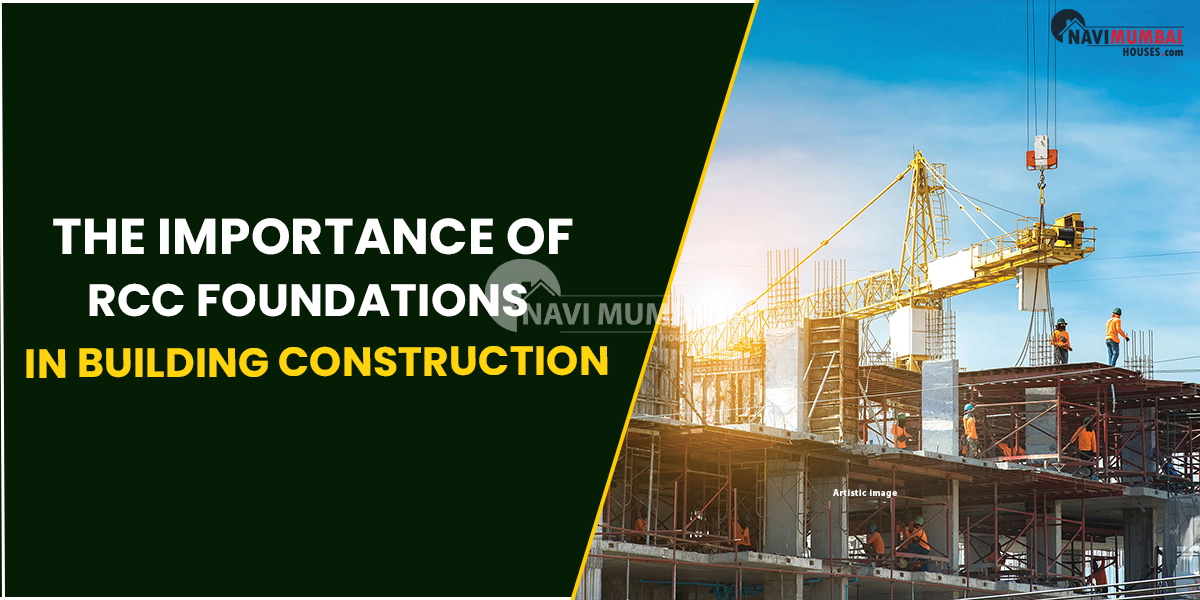 The Importance Of RCC Foundations In Building Construction
RCC Foundations In Building Construction : Everyone recognises the significance of a strong foundation in any construction project. This fact about a strong foundation is so widely known that it is used as a metaphor for dependability in a variety of contexts. For example, you mention partnerships that require a strong foundation of trust or a person with fundamental knowledge in a specific topic that serves as a foundation for future study. Even your children's early school years are referred to as the foundation years. Similarly, the first phase of any construction project is to lay a solid foundation. It is a critical component that will determine how long the structure will last and how resistant to damage it will be.
---
Are you looking flat for sale in panvel?
---
What Is the Definition of a Foundation?
A foundation is the lowest level of construction, located between the building and the earth. Because it distributes the load from the building to the ground, the foundation must be strong and sturdy enough to support the entire weight of the structure.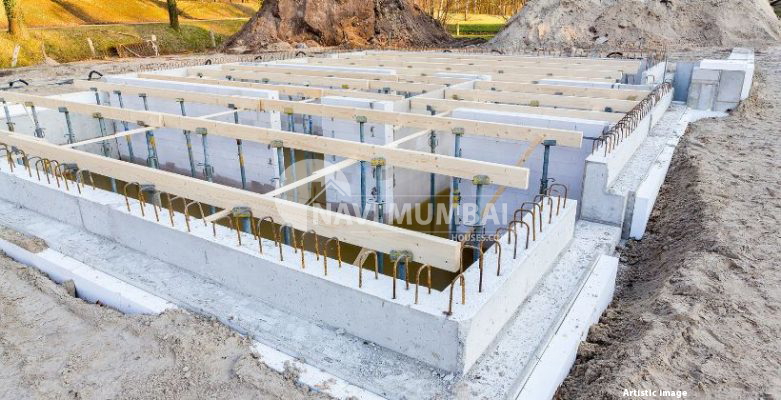 RCC Foundations In Building Construction- What Exactly Is RCC Concrete?
RCC stands for reinforced cement concrete, which is a composite material made of concrete and steel reinforcement. Concrete is known to be weak in tension but strong in compression. Steel reinforcement is thus added to concrete to increase its tensile strength. Reinforced Concrete is a monolithic element made of concrete and steel reinforcement cast in one piece. Concrete and reinforced steel have complementary properties that make them an ideal pair for use as a primary construction material.
The Advantages of Reinforced Cement Concrete: 
Reinforced concrete outperforms other construction materials in compressive and tensile strength.
RCC structures are more durable than other types of structures.
Reinforced concrete can be shaped into any shape before it hardens.
RCC structures are long-lasting and require little maintenance.
RCC structures are more fire resistant than steel structures.
In comparison to steel structures, RCC buildings require fewer skilled workers.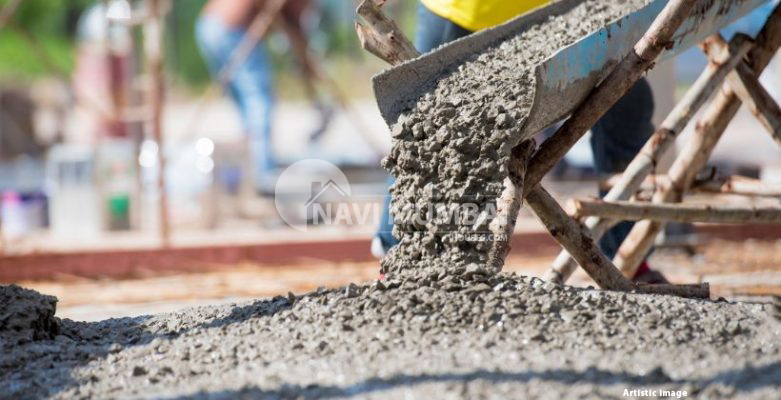 RCC Foundations In Building Construction – Foundation Types:
Different foundations are required for different buildings, each tailored to the structure and soil specifics. Foundations are classified into two types:
Shallow Foundation – The maximum depth of this foundation is 1-1.5m.
Deep foundations – These foundations are frequently built for depths greater than 3m and up to 65m.
The Importance of RCC Foundations in Building Construction
The following points may help to explain why the foundation is so important: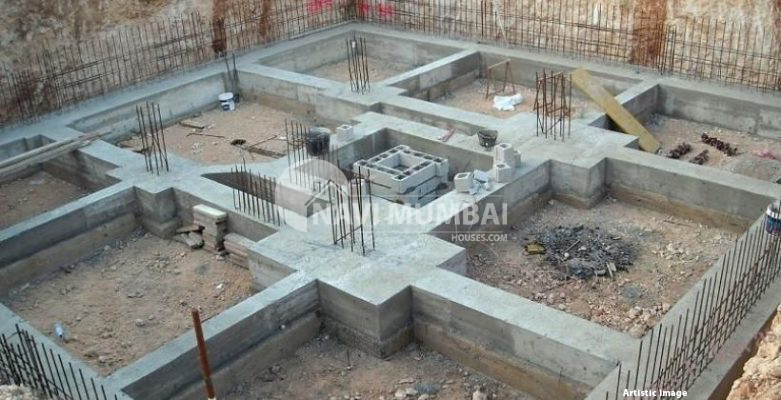 1) Gaining More Support:
The foundation is responsible for supporting the weight of the entire structure and keeping it level. To avoid cracking or buckling, it should be able to withstand both live and dead loads. If the foundation malfunctions or collapses at any time, the structure may become unstable or collapse. Pouring concrete is only one step in the foundation-building process; it must also be properly shaped and stitched into the ground. It should be compacted as needed to support load.
2) Protects against storm damage:
A foundation not only supports the structure and can withstand massive loads, but it also acts as a stabilising force against side-to-side or lateral motions. It must be strong enough to withstand weather conditions that could damage the structure, such as storms, torrential rain, and high winds. Even if we assumed that a regular brick structure would be durable enough to last for years, this consideration would be completely incorrect. A solid foundation allows an infrastructure to withstand years of abuse. As a result, you must make additional investments to build a structure that can be passed down through generations.
3) There is insulation:
Because hot air rises, we can assume that a lack of insulation on your building's roof is the source of heat loss during the winter. This is why many people use attic hatches with adequate insulation. Some people, however, are unaware that heat can be lost when touching cooler objects, such as the ground. If you want to avoid this, the best course of action is to build a solid foundation, as reinforced concrete may act as an adequate cushion. Furthermore, the building's insulation may help to protect the wood structures from damage and decay caused by ground moisture.
4) Assists in the Prevention of Compounding Defects:
A solid foundation is essential because it defines how the rest of the structure will be built. For example, if a foundation provides an uneven surface for construction, this will only be accentuated and exacerbated as the building rises. Furthermore, the shortcomings of a foundation have a cascading effect on the rest of the building's components; without a solid foundation, the base, support beams, and walls will collapse. Compounding faults are the deterioration of a building's structural integrity caused by its development from a subpar foundation. It is essentially a warning that the structure will collapse due to problems caused by a poor foundation that are unresolvable during construction.
5) Protection Against Settling/Sinking:
One of the primary goals of constructing a foundation is to protect the structure from settlement as it gradually sinks over time. As a result, the foundation's form and structure are designed to withstand settlements greater than those permitted by the area's soil conditions.
6) Prevents the building from flooding:
If your structure is in a flood-prone area, flooding could be disastrous. A strong foundation, on the other hand, can ensure that your foundation will survive even if water seeps through the building structures on your property. Furthermore, the receding water will help to maintain and even strengthen your structural integrity.
RCC Foundations In Building Construction – Conclusion
RCC structures have become the universal standard in the construction industry due to their longevity, strength, low cost, and numerous other advantages. Reinforced concrete is used in construction because it can bear heavy loads when combined with steel. Combining the tensile strength of steel and the compressive strength of concrete results in a strong structure that can withstand significant pressure for an extended period of time. Understanding the significance of foundations and how they affect building design is critical for everyone.
Spacious 2 BHK Flat In Kharghar Sector 35 | 2 BHK Flats For Sale In Kharghar
---
You're looking for Buy Home In Navi Mumbai we have the Best Buy Properties In Navi Mumbai Like Ready to Move & Nearby possession: https://navimumbaihouses.com/property/search/buy/navi-mumbai-all/
If you want daily property update details please follow us on Facebook Page / YouTube Channel / Twitter
Disclaimer:
The views of this expressed above are for informational purposes only based on the industry reports & related news stories.
Navimumbaihouses.com
does not guarantee the accuracy of this article, completeness, or reliability of the information & shall not be held responsible for any action taken based on the published information.
Also Read
Sell Properties in Kharghar