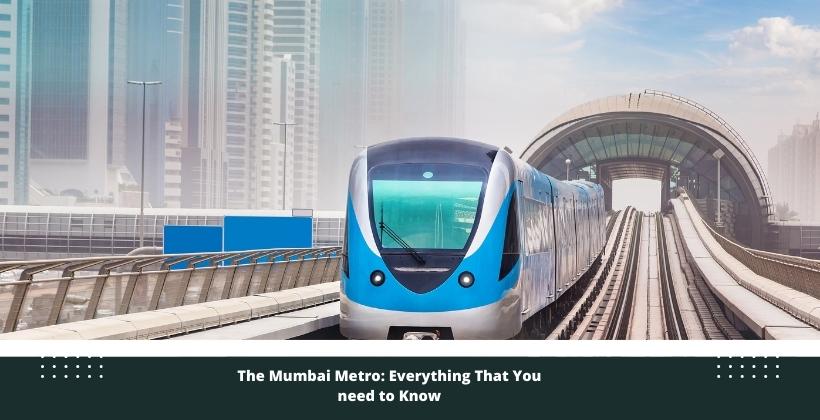 The Mumbai Metro: Everything That You Need to Know
Here is a comprehensive introduction to the Mumbai metro map, Mumbai metro route, Mumbai metro stations, and the most recent advances in the Mumbai Metro construction.
The plan to build the Mumbai Metro began in 2006, when the fundamental basis for phase-I according to the Mumbai Metro map was placed, with the goal of providing alternate connectivity to Mumbaikars. However, delays in the Mumbai metro project were caused by operational and policy delays. Only three Mumbai Metro routes have been operational as of today. Two of them are new Mumbai metro lines.
---
---
The first phase of the Mumbai metro routes 'Metro 2A' (Dahisar to DN Nagar) and 'Metro 7' (Dahisar East to Andheri East) opened to passengers on April 2, 2022. The new metro lines, which were inaugurated by chief minister Uddhav Thackeray, are projected to carry more than 3 lakh passengers each day. The first section of the new Mumbai Metro 2A route runs from Dahisar to Dahanykarwadi, whereas the first phase of the new Mumbai Metro 7 line runs from Dahisar to Aarey colony.
There would be 11 trains with six carriages operating for both Mumbai metro routes, with 8 or 9 being operational and the rest being standby. The Mumbai metro trains will run every 10 minutes and would be operational for over 19 hours a day, from 5 a.m. to 11 p.m.
According to HT, the second phase of Mumbai's two new metro lines could open in October 2022. In January 2022, the two new metro lines in Mumbai acquired the 'Research Design and Standard Organization' (RDSO) certificate, which was issued in two phases.
On February 22, 2022, approximately half of the required inspection of the delayed Phase 1 of Mumbai metro lines 2A & 7 between Dahanukarwadi and Aarey was completed, according to the Commissioner of Metro Rail Safety (CMRS). According to a TOI article, CMRS has requested 7 days to complete the inspection, which began on February 19, 2022. The inspection will cover signaling, OHE, civil works, stations, and platforms, among other things. On March 25, 2022, the Mumbai Metro received its safety certificate.
Mumbai Metro map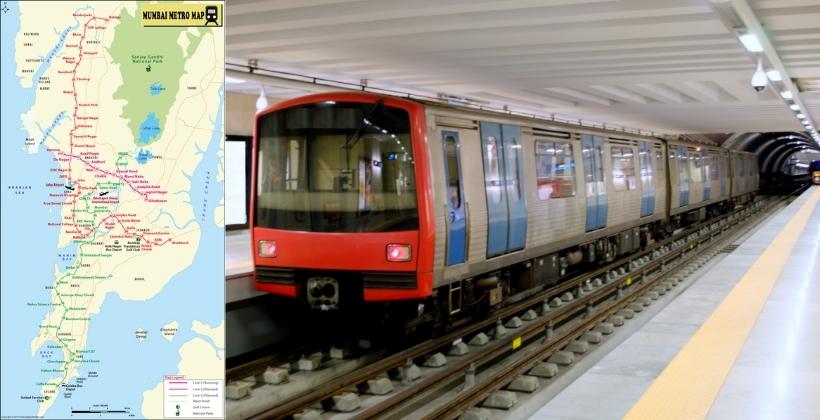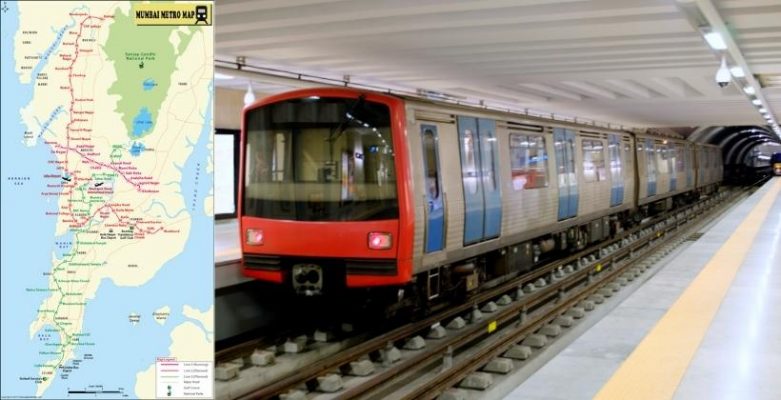 Mumbai Metro network and corridors
The Mumbai Metropolitan Region Development Authority (MMRDA) is implementing the Mumbai Metro route network as it expands beyond the Mumbai region.
At the moment, only one Mumbai metro line is completely operating, while two more are being built in stages. In Mumbai, eight metro lines are under construction and five have been approved. The first line opened in June 2014, and two other new metro lines in Mumbai will open in April 2022. Mumbai has 14 metro lines, with two more being added in the future. Metro Line 2B (D N Nagar to Mandale), Metro Line 4 & 4A (Wadala-Kasarvadavali–Gaimukh), Metro Line 5 (Thane to Kalyan), Metro Line 6 (Swami Samarth Nagar to Vikhroli), and Metro Line 9 (Swami Samarth Nagar to Vikhroli) are all under development in Mumbai (Andheri to CSIA and Dahisar to Mira Bhayander).
All of these Mumbai metro lines have already begun civil construction, according to MMRDA, and are projected to be completed by 2022-2024.
Mumbai Metro route: Line 1
Mumbai Metro Line 1 stations
Versova
DN Nagar
Azad Nagar
Andheri
Western Express Highway
Chakala
Airport Road
Marol Naka
Saki Naka
Asalpha
Jagruti Nagar
Ghatkopar
This operating line, also known as the Blue Line on the Mumbai metro map, connects Versova and Ghatkopar through Andheri. The Mumbai metro line connects significant regions in the western and central suburbs, making it one of the city's most popular modes of transportation. This 11.4-kilometer metro line in Mumbai is completely elevated.
Mumbai Metro route: Line 2
| | |
| --- | --- |
| Mumbai Metro stations Line 2A stations |   The  Mumbai Metro stations Line 2B |
| Dahisar | ESIC Nagar |
| Anand Nagar | Prem Nagar |
| Kandarpada | Indira Nagar |
| IC Colony | Nanavati Hospital |
| Eksar | Khira Nagar |
| Borivali  West | Saraswat Nagar |
| Pahadi Eksar | National College |
| Kandivali West | Bandra Metro |
| Dhanukarwadi | ITO BKC |
| Valnai | IL&FS, BKC |
| Malad (West) | MTNL, BKC |
| Lower Malad     | SG Barve Marg |
| Pahadi Goregaon | Kurla East |
| Goregaon Metro | Eastern Express Highway |
| Oshiwara | Chembur |
| Lower Oshiwara | Diamond Garden |
| Andheri West | Shivaji Chowk |
| | BSNL |
| | Mankhurd |
| | Mandala |
This 42-kilometer Mumbai metro route, also known as the Yellow Line, is divided into two sections: 2A and 2B. The 2A section will be an 18-kilometer corridor with 17 Mumbai metro stations connecting Dahisar, Charkop, and DN Nagar. Due to community requests for metro stations to be site specific, the MMRDA renamed 15 of the 17 stations. Dahisar East Metro station & Eksar Metro station are two stations whose names have not been changed, according to the MMRDA list. The new metro station names are listed in the box above. According to reports, there are calls for the Pahadi Eksar Metro station to be renamed Shimpoli.
The 23.5-kilometer 2B section will connect DN Nagar, BKC, and Mankhurd. This project is expected to cost roughly Rs 17,000 crores. The first phase of the 2A Mumbai metro route, which spans 9.5 kilometres and connects Dahisar, Anand Nagar, Kandarpada, IC Colony, Eksar, Borivali West, Pahadi Eksar, Kandivali West, and Dhanukarwadi, began service on April 2, 2022.
The minimum fare is Rs 10 and the highest fare is Rs 40 in Mumbai's first phase of metro route 2A and 7. The fare is determined by the distance covered by the Mumbai metro line in kilometres. The Mumbai metro trains run from 6 a.m. to 10 p.m., with fares of Rs. 10 for 0 to 3 kilometres, Rs. 20 for 3 to 12 kilometres, Rs. 30 for 12 to 18 kilometres, Rs. 40 for 18 to 24 kilometres, and Rs. 50 for 24 to 30 kilometres. Ticketing is currently done by QR code-based smartphone and paper tickets. Season tickets with smart cards and apps will be available later. While metro users will first have to purchase tickets on a daily basis, after two months, a metro pass will be granted.
Mumbai Metro route: Line 3
Mumbai Metro stations Line 3
Cuffe Parade
Badhwar Park
Vidhan Bhawan
Churchgate
Hutatma Chowk
CST Station
Kalbadevi
Girgaon
Grant Road
Mumbai Central
Mahalaxmi
Science Museum
Acharya Atrey Chowk
Worli
Siddhivinayak Temple
Dadar
Shitladevi Temple
Dharavi
Income Tax Office BKC
Vidyanagri
Santa Cruz
Mumbai Domestic Airport
Sahar Road
Mumbai International Airport
Marol Naka
MIDC
SEEPZ
Aarey Colony
Line 3 of the Mumbai Metro, also known as the Aqua Line, is a 33.5-kilometer subterranean route that runs from Cuffe Parade in south Mumbai to SEEPZ & Aarey in north Mumbai. It will include 26 Mumbai metro stations underground and one at-grade stop. This Mumbai metro route will also travel through the Mumbai Airport, substantially improving regional connectivity. The route's entire construction cost is Rs 23,136 crores. Line 1 (Marol Naka), Line 2 (BKC), and Line 6 will all intersect on this route (SEEPZ).
Mumbai Metro route: Line 4
Mumbai Metro Line 4 stations

Kasarvadavali

Mahapalika Marg

Bhandup Nagarpalika

Pant Nagar

Vijay Garden

RTO Thane

Naval Housing

Garodia Nagar

Dongripada

Teen Hath Naka

Gandhi Nagar

Amar Mahal Junction

Tikuji-ni-wadi

Mulund Naka

Surya Nagar

Siddharth Colony

Manpada

Mulund Fire Station

Vikhroli

Suman Nagar

Kapurbawdi

Sonapur

Godrej Company

Anik Nagar Bus Depot

Majiwada

Shangrila

Shreyas Cinema

Wadala Truck Terminus

Cadbury Junction

Bhandup

Laxmi Nagar

Bhakti Park
Mumbai Metro Line 4 (also known as the Green Line) would run from Kasarvadavali in Thane to Wadala in south-central Mumbai. This Mumbai metro line would improve connectivity between Mumbai & Thane while also relieving congestion on the local rail system. This project is projected to cost Rs 15,000 crores. The planned completion date is 2022.
Mumbai Metro route: Line 5
Mumbai Metro stations Line 5
Kalyan APMC
Kalyan station
Sahajanand Chowk
Durgadi Fort
Kon Gaon
Gove Gaon MIDC
Rajnouli village
Temghar
Gopal Nagar
Bhiwandi
Dhamankar Naka
Anjur Phata
Purna
Kalher
Kasheli
Balkumbh Naka
This 24-kilometer-long Thane-Bhiwandi-Kalyan Metro-5 line, popularly known as the Orange Line, will be totally elevated and feature 17 Mumbai metro stations, costing Rs 8,416 crore. The Metro-5 corridor will eventually connect to the Wadala-Thane-Kasarwadavli Metro-4 line and the Taloja-Kalyan Metro-11 corridor.
Mumbai Metro route: Line 6
Mumbai Metro Line 6 stations
Swami Samarth Nagar
Adarsh Nagar
Momin Nagar
JVLR
Shyam Nagar
Mahakali Caves
SEEPZ village
Saki Vihar Road
Ram Baug
Powai Lake
IIT Powai
Kanjurmarg west
Vikhroli
This Mumbai metro route, also known as the Pink Line, would connect the western and eastern suburbs and will be the second west-east metro corridor after the already functioning Versova-Andheri-Ghatkopar portion. There will be 13 Mumbai metro stations along the 14.5-kilometer route.
Mumbai Metro route: Line 7
| | |
| --- | --- |
| Mumbai Metro Line 7 stations | |
| Dahisar East | Vitt Bhatti Junction |
| Shrinath Nagar | Aarey Road Junction |
| Borivali Omkareshwar | V Nagar |
| Magathane Bus Depot (Borivali) | Hub Mall |
| Thakur Complex | Mahanand Bombay Exhibition |
| Mahindra & Mahindra | JVLR Junction |
| Bandongri | Shankarwadi |
| Kurar Village | Andheri east |
Mumbai Metro Line-7, often known as the Red Line, is a 33.5-kilometer-long Mumbai metro line that will connect Dahisar and Andheri, as well as the Mumbai International Airport. There will be 29 Mumbai metro stations along the route, 14 of which will be elevated and the rest will be underground. The Mumbai metro line was scheduled to begin service in 2020. The COVID-19 epidemic, however, caused the civil construction on the railroad to be postponed.
Mumbai Metro route: Line 8
This proposed Mumbai metro route between both the Mumbai Airport and the Navi Mumbai Airport is known as the Gold Line. The approved length of the Mumbai metro route is 32 kilometres, and the project will cost Rs 15,000 crores to construct. On this route, eight metro stations have been proposed.
Mumbai Metro route: Line 9
Mumbai Metro stations Line 9
Dahisar east
Pandhurang Wadi
Amar Palace
Zankar Company
Sai Baba Nagar
Deepak Hospital
Shahid Bhagat Singh Garden
Subhash Chandra Bose Station
Line 9 of the Mumbai Metro is an extension of Line 7 and Metro-2A. (Dahisar to DN Road). This corridor would connect Gaimukh and Shivaji Chowk and will cost Rs 3,600 crores (Mira Road or Metro-10). The Mumbai metro line was supposed to open in 2019; however delays in the permitting process have pushed the opening date back to October 2024.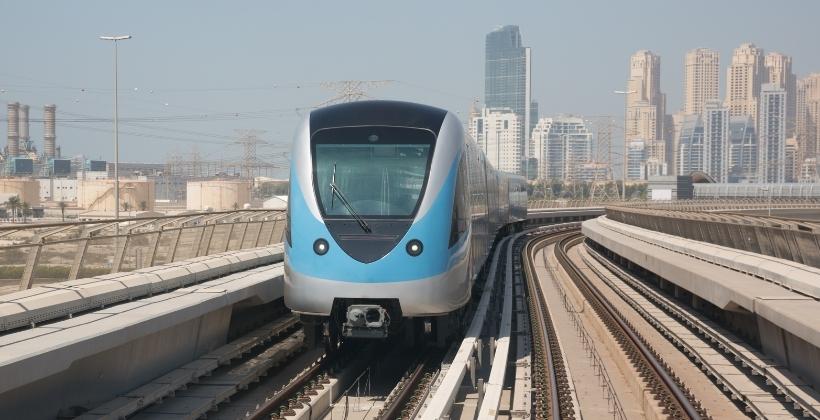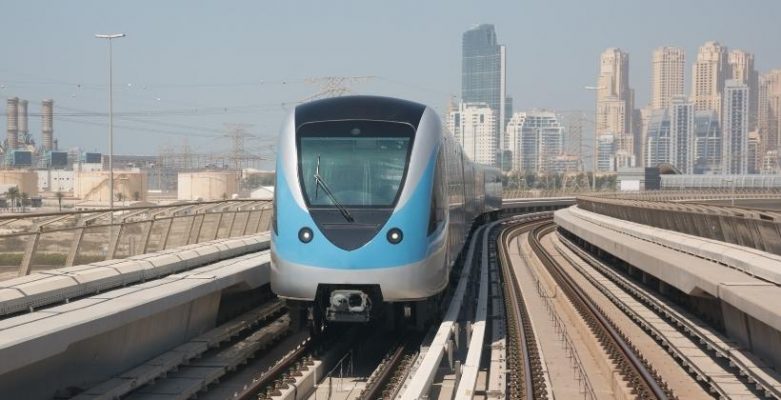 Mumbai Metro route: Line 10, 11
Mumbai Metro Lines 10 and 11, commonly known as the Green Line, are extensions of Mumbai Metro Line 4. Gaimukh would be connected to Shivaji Chowk (Mira Road) & Wadala to CSMT through these lines. PM Narendra Modi laid the foundation stone in 2017. These lines have begun construction and are planned to be operational in 2022.
Mumbai Metro route: Line 12
The extension of Mumbai Metro Line 5 is planned for this Mumbai metro route. It will link Kalyan and Taloja, improving connectivity throughout the Mumbai Metropolitan Region.
Mumbai Metro route: Line 13
This is a proposed Mumbai metro line that will run between Mira Road and Virar. The cost of this 23-kilometer Mumbai metro line is expected to be over 6,900 crores. This route's complete project report is currently being written. The project is scheduled to be completed in 2026. This will also be referred to as the Purple Line.
Mumbai Metro route: Line 14
This proposed Mumbai metro route, known as the Magenta Line, will connect Vikhroli with Kanjurmarg then to Ambernath–Badlapur. It will connect to Line 6, the Pink Line, via an interchange. This project will cost roughly Rs 13,500 crores and is also in the DPR state. This Mumbai metro line is scheduled to open in October 2026.
Navi Mumbai Metro
The Navi Mumbai Metro would have the smallest trains in the state, with three cars that can be expanded to six coaches. The City and Industrial Development Corporation (CIDCO) has hired Maharashtra Metro Rail Corporation (Maha Metro) to run services on Line 1 of the Navi Mumbai Metro project for a period of ten years. This line runs from Belapur to Pendhar and also has 11 stops, an 11-kilometer track, and a maintenance facility at Taloja. In 2022, the Navi Mumbai metro will be operational.
---
You're looking for Buy Homes in Mumbai Central we have the Best Properties In Mumbai Like Ready to Move: https://navimumbaihouses.com/property/search/buy/mumbai-central/
If you want daily property update details please follow us on Facebook Page / YouTube Channel / Twitter
Disclaimer:
The views of this expressed above are for informational purposes only based on the industry reports & related news stories.
Navimumbaihouses.com
does not guarantee the accuracy of this article, completeness, or reliability of the information & shall not be held responsible for any action taken based on the published information.
Also Read
Buy Properties in Navimumbai