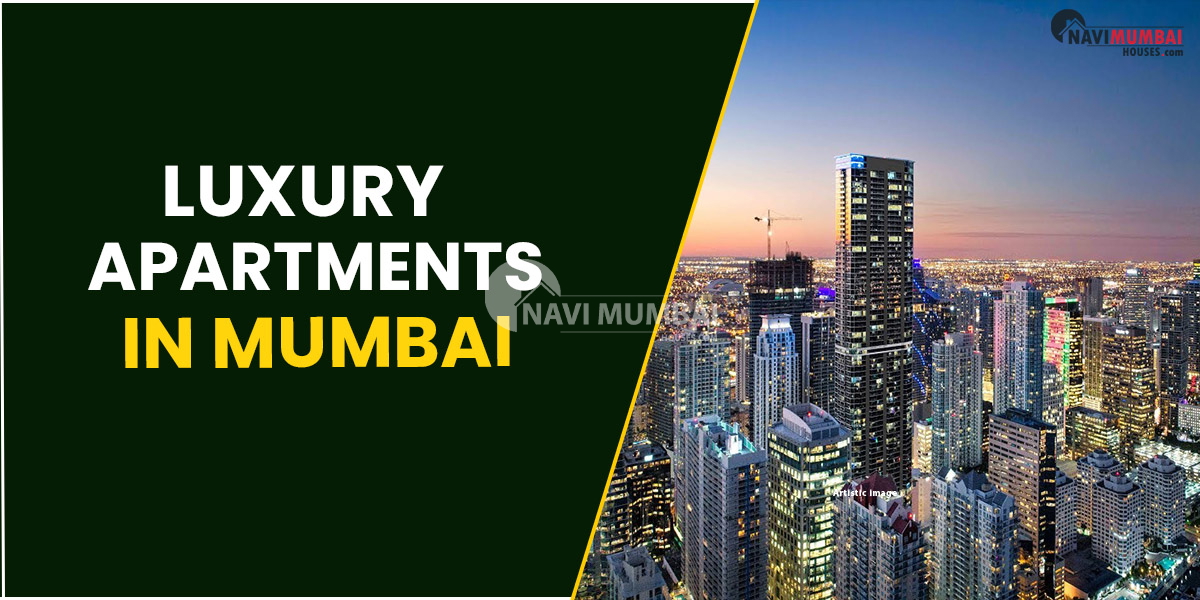 Things To Know About Luxury Apartments In Mumbai
Mumbai Luxury Apartments
Luxury Apartments In Mumbai : What makes something "posh?" Apartment in Mumbai? Perhaps the simplest of the factors that contribute to an apartment's "posh-appeal" is its location. Vehicles should be able to flow in and out of the location without difficulty. Simultaneously, people should be able to easily access facilities such as educational institutions and workplaces, which all add to the cost of the flat. Meanwhile, your investment may suffer if the apartment you're interested in is in a dangerous neighbourhood where buyers will be hesitant to buy. A view of the open sea or the city skyline is also desirable.
---
Are you looking new projects in mumbai?
---
Things we took care of for you
Mumbai Luxury Apartments
Mumbai's Top 10 Luxury Apartments
The most opulent apartments in Mumbai
Here are the top ten luxury apartments in Mumbai.
Mumbai's top ten luxury apartments
Godrej Horizon Mumbai
Godrej Properties was the first to introduce premium luxurious residential developments in Mumbai. The development's name is Godrej Horizon Mumbai. This new housing development project includes 2 and 3 bedroom flats ranging in size from 700 to 1000 square feet.
This incredible initiative, which spans 5 acres of land, combines world-class invention and execution. This project's RERA Number-P5190003585 ensures good future profits. A two-bedroom apartment in Mumbai starts at 2.69 crores and a three-bedroom apartment starts at 3.99 crores.
Shapoorji Pallonji Skyraa
Shapoorji Builders created the remarkable Shapoorji Pallonji Skyraa project. Here's a place where you can take in the breathtaking views while immersing yourself in an unreal world of luxury. This property development offers apartments of various sizes, including 3 BHK and 4 BHK units, making it a project that consistently meets the needs of your family.
Furthermore, depending on the unit size, the project's size ranges from 1350 to 1650 square feet. It is meticulously design on Pokhran Road 2, Thane. This development is close to metro stations, hospitals, schools, and colleges, making it an ideal place to live. As a result, live in an RERA-approved apartment with the ID: P51700033243.
Mahindra Happinest Kalyan
Welcome to the ideal hotel, which provides the ideal balance of tranquillity and luxury. Mahindra Happinest Kalyan is the most recent residential development in Mumbai. If you want to live a high-quality lifestyle in a pleasant and alluring environment, this home should be at the top of your list.
This development includes both one and two bedroom apartments. This structure also provides the best access to the city's other major attractions. Examples include Aundh, Akrudi, and Chinchwad. Rajiv Gandhi IT Park is only a 15-minute drive from Hinjewadi, TCS, Infosys, Tech Mahindra, Wipro, and other companies.
Adani The Views Mumbai
Adani Builders provides homeowners with 2 BHK and 3 BHK residential flats at Adani the Views Mumbai. In the company of your loved ones, live an opulent lifestyle beyond your wildest dreams. This project is also a pre-certified gold-rated structure with 6-to-7.30-meter openings strategically place between neighbouring skyscrapers. The neighbourhood is well-ventilated and convenient to key areas. The newly introduced development has a price range that starts at 1.64 crores and goes up to 2.74 crores. The RERA number P51900031165 ensures the project's safety.
Lodha Bellagio in Mumbai
Awaken in a high-altitude location away from the city's din. Lodha Bellagio Mumbai is a new residential development in Powai Hiranandani Gardens in Mumbai. The Lodha Group, the developer, offers a once-in-a-lifetime opportunity that will result in an extraordinary lifestyle.
Furthermore, the property offers exceptional quality 2 BHK, 2.5 BHK, 3 BHK, and 3.5 BHK units. The sizes of these apartments range from 750 to 1400 square feet. The initial cost of the project is 2.75 crore.
Prestige Jasdan Classic
The Prestige Jasdan Classic welcomes you to an unrivalled lifestyle enhanced by high-quality living. The Prestige Jasdan Classic Mumbai is Byculla's newest ultra-luxurious residential development. This township has 45 floors and will undoubtedly meet your needs and expectations.
It is also spread out over 2.17 acres and has 233 units. It is also available in two-bedroom, three-bedroom, and four-bedroom units. The RERA ID for this project is P51900031285.
Birla Niyaara Worli
One of Mumbai's most prominent developers has unveiled a luxury building. Birla Niyaara Worli is a well-planned neighbourhood that spans over land. This property offers exceptional quality 2 BHK, 3 BHK, and 4 BHK units. The starting price for the apartment is 4.50 crore.
Raymond Tenx Habitat Mumbai
Raymond Realty's innovative project will appeal to you. Luxury residential development in Thane, Mumbai, located on Pokhran Road. The available 1 BHK and 2 BHK residential flats will pamper you in the most luxurious surroundings. From gated security to communal areas, this complex is loaded with amenities.
Ghatkopar, Kumar Parasmani
The premier residential development welcomes you into a world of absolute luxury. Kumar Builders' Kumar Parasmani Ghatkopar is an exquisitely planned residential community. This residential development offers 2 and 3 bedroom apartments.
Furthermore, the ready-to-move-in flats are price between 1.88 crores and 2.43 crores. When you enter this gated premise, you will notice that it has a Multipurpose Area, a fully-equipped Gym, a separate Play Area, and many other amenities. It is situated in the Mumbai suburb of Ghatkopar.
Mumbai's most opulent apartments
Luxury Apartments In Mumbai : Amenities
All apartments have the necessary amenities, such as designated guest parking, school bus bays and taxi stands, bicycle lanes and stands, drinking water fountains, fruit orchards, and organic gardens. A fully furnished clubhouse, landscaped gardens, a gymnasium, a swimming pool, leisure rooms, outdoor sports courts, a children's play area, and a party hall are all part of the community. A swimming pool is one of the other amenities. The neighbourhood was meticulously built with cutting-edge, round-the-clock security in mind from the start.
One of the most important aspects of a magnificent apartment is its location. The apartment should be close to schools, universities, markets, offices, and hospitals, among other things. Furthermore, the neighbourhood has a significant impact on the value of the nearby luxury apartment. If the apartment you intend to invest in is in a crime-ridden area, your investment may suffer as people avoid purchasing property there.
The deluxe apartment should also offer tenants a spectacular view, such as an open coastline (if any), a stunning city skyline, a scenic view of flora, and so on.
Luxury Apartments In Mumbai : Density of the Project
This expression refers to the number of people who live in an apartment building. While there is no hard and fast rule, it is generally accepted that the number of flats/houses per acre should be limited to 60 or fewer. Lower project density is advantageous because it provides a better living environment for the occupants.
If you added more people to a residential development, the amenities would be share by a large number of people, which would have a negative impact on the ambience, exclusivity, and comfort of the residents.
Luxury Apartments In Mumbai : Spaciousness
A large apartment is require to be considere opulent. The minimum room height must be greater than 12 feet, and the apartment must be larger than 3,500 square feet. There are numerous reputable developers in Mumbai, such as Godrej Properties and the Lodha Group, that have multiple projects that provide residents with plenty of open space and cutting-edge infrastructure for a complete living experience.
Luxury Apartments In Mumbai : Foolproof Security
People who live in luxury apartments will be an easy target for criminals. As a result, it is the developers' responsibility to include a security mechanism that prevents any type of unauthorised entry into the property.
The builder should provide high-tech security equipment as well as guards to provide electronic monitoring and surveillance so that tenants of such a luxurious apartment feel completely safe. These characteristics demonstrate that a residential complex can only be called "luxury" if it provides residents with a safe, comfortable, and superior living environment.
---
You're looking for Buy Home In Navi Mumbai we have the Best Buy Properties In Navi Mumbai Like Ready to Move & Nearby possession: https://navimumbaihouses.com/property/search/buy/navi-mumbai-all/
If you want daily property update details please follow us on Facebook Page / YouTube Channel / Twitter
Disclaimer:
The views of this expressed above are for informational purposes only based on the industry reports & related news stories.
Navimumbaihouses.com
does not guarantee the accuracy of this article, completeness, or reliability of the information & shall not be held responsible for any action taken based on the published information.
Also Read
Buy Properties in Mumbai