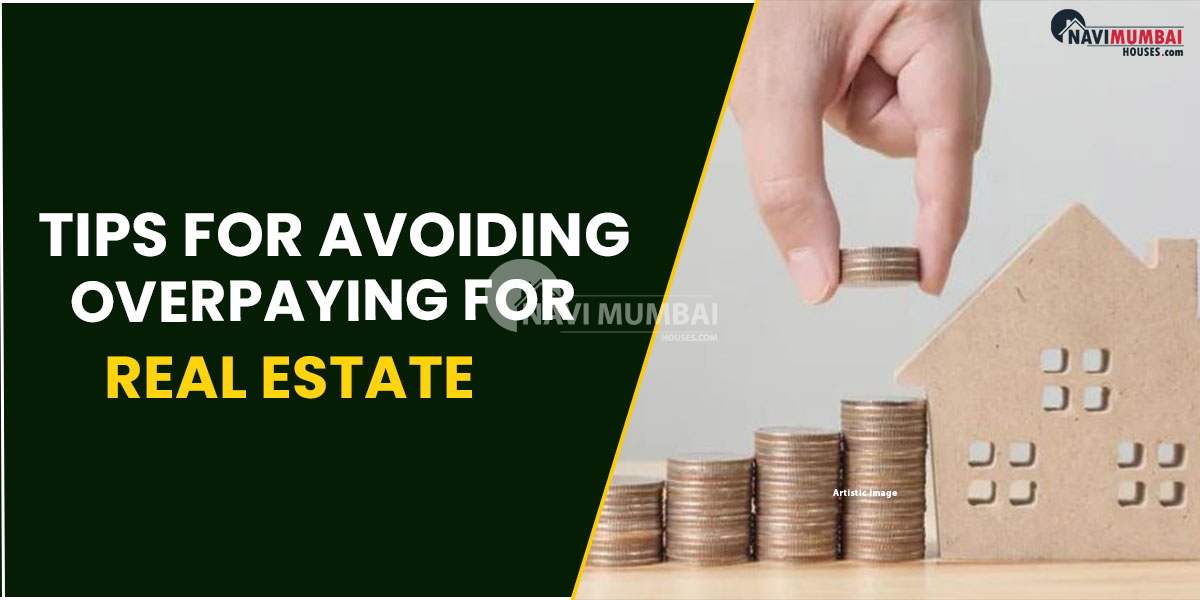 Tips For Avoiding Overpaying For Real Estate
Avoiding Overpaying For Real Estate: Following the arduous pandemic, current market conditions suggest that Indian real estate is reversing from lows in most major cities. If you've been waiting to make a move, now is the time. Buying and selling real estate in India can be profitable. Understand that, like financial markets, real estate is not without risk. You should have extensive market knowledge and be able to learn from the mistakes of others in order to avoid them entirely. The country's economic situation is improving, and interest rates are also favourable to investors. This means you can begin the investment process. At times like this, people in real estate make one common mistake. They overpay due to the booming market conditions, which may come back to bite them later.
---
---
Later on, they will bite them back.
Here Are 7 Ways to Avoid Making Such Mistakes.
1) Examine the Market: 
Before investing, investigate the market. Real estate transactions frequently necessitate more research than bargaining. Analyze market data and speak with local real estate agents to find out what is selling and for how much. This should give investors an idea of demand-supply, price projections, market movements, and so on. They should also investigate the physical infrastructure, adjacent developments, other business centres, schools, social infrastructure, and so on.
All of these investigations can assist you in determining your financial capacity. Another critical piece of information is that you should be completely familiar with your seller. Discover his profession, the reason for selling, and his honesty. Don't make an offer until you know this.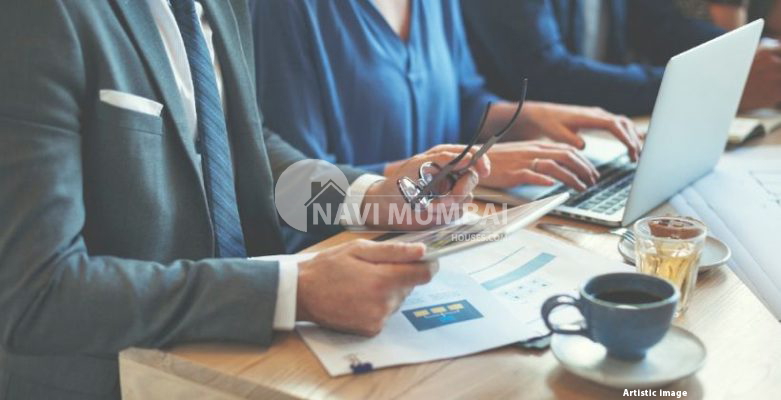 2) Fix Your Budget: 
Never rush into purchasing real estate; it could be one of the worst decisions you ever make. There can be many enticing opportunities that are difficult to pass up. First, examine your budget in relation to the properties you want to purchase. Make certain that you are not spending more than you have budgeted for the purchase of the real estate. You may end up overspending if you do not manage your budget. You could save a lot of money if you don't spend all of your money at once.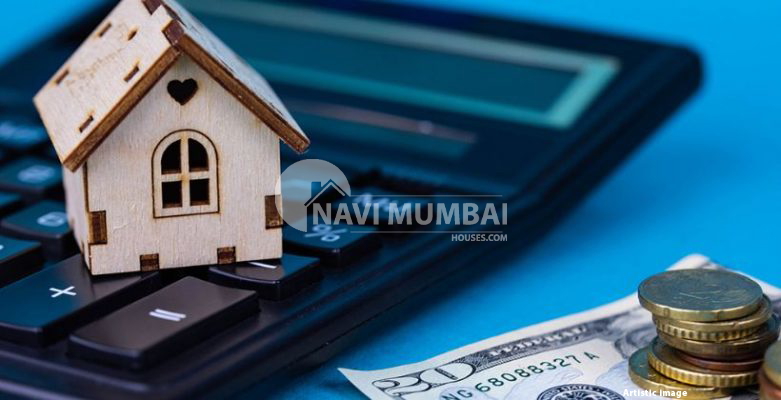 3) Outstanding Loans:
When purchasing a property, you must conduct extensive research on the debts on the property. People can also be deceptive. It is possible that they will sell the land without disclosing the loans and take the property's actual value, in which case you may be required to repay the loan. It may cause you to overpay for land. So it's up to you to scrutinise every detail and determine whether you're getting the best deal or not. You can request that the seller provide you with all land-related information and documents.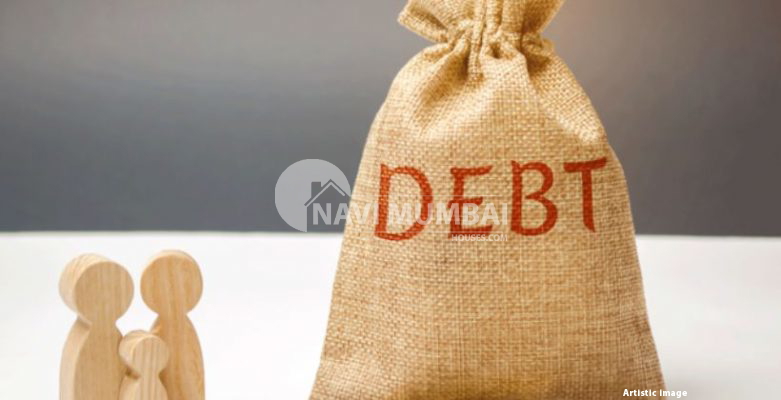 Avoiding Overpaying For Real Estate : Trustworthy Developers:
Several developers have had a significant impact on real estate development in recent years by creating breathtaking projects. Even reputable developers have experienced hiccups, but many of the projects of non-credible developers have come to a halt. Furthermore, developers with no reputation can get you into some shady deals in which you may end up overpaying for real estate. Make certain not to enter into such agreements. Examine the floor plan, design, and specifications, among other things, to ensure that you are paying the correct price and that the quality is comparable to other reputable developers' projects in the area. Inquire among your friends or contact locals in a specific area about reputable real estate developers. When it comes to investments, it saves both time and money. Furthermore, only high-quality projects can entice buyers or investors when it comes time to sell.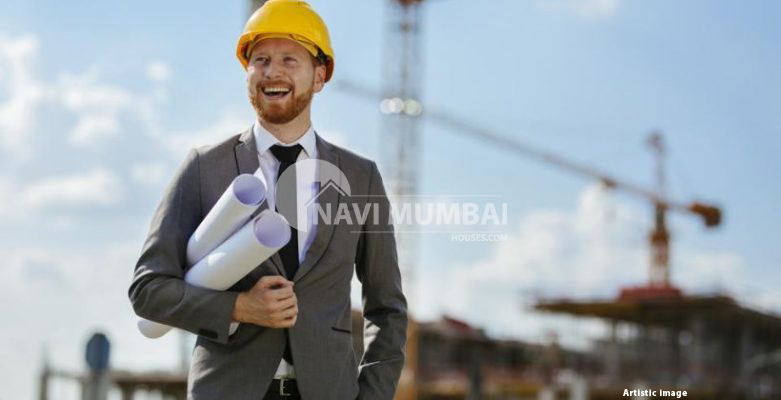 Avoiding Overpaying For Real Estate:  Patience is essential:
If you are not a patient player, real estate is not for you. Buying a low-cost property will not make you a winner. It can also make you a bad investor. You could end up paying much more for a property with multiple issues than you anticipated. To be a successful buyer, you must be patient. Make no rash decisions. The housing market is not the same as the stock market. If you keep a property for an extended period of time, you will eventually find the right time to sell it. Investing in real estate is not easy, but it can be extremely profitable if done correctly.
6) Avoid properties that have been on the market for an extended period of time:
If a property has been on the market for a long time, it is likely that it has some complications and is therefore overpriced. Don't fall into the trap of buying it for a higher price. Before purchasing, you should always research the area, the documentation work, other properties, the reason for its extended stay on the market, seller details, and a few other checks. You should be aware that there are many real estate experts in the field; if they did not buy it, you should be aware that you are taking a risk if you decide to buy it.
Avoiding Overpaying For Real Estate :  Hire an Agent:
If you are unable to locate the best property on your own or are unsure, it is best to seek professional assistance. Hiring a professional may assist you in locating a fantastic property at an affordable price. Real estate agents have the expertise, network, and experience to locate a suitable property at a lower cost. They may also be aware of upcoming property sales. They can assist you in closing such transactions.
Conclusion: If you are a typical buyer, real estate is one of the most significant investments you can make in your lifetime. If you are a first-time investor, you should learn the intricacies of purchasing a property for less than its market value. To avoid overpaying for real estate, whether you are a buyer or an investor, you should keep all of the points listed above in mind.
Understanding market conditions is essential when buying and selling real estate. Real estate prices can fall sharply if global market conditions are poor or if there is a recession. If you sell your property due to fear, you could lose a lot of money, or if you buy a property at an overpriced price during this time, you will end up paying a lot. Take your time when analysing such situations. It's better to be safe than sorry. Even if you are well-versed in real estate, you can seek advice from other experts in the field before finalising the purchase.
Available 2 BHK Flat For Sale In Mumbai
---
You're looking for Rental Home In Navi Mumbai we have the Best Rental Properties In Navi Mumbai Like Ready to Move & Nearby possession: https://navimumbaihouses.com/property/search/rent/navi-mumbai-all/
If you want daily property update details please follow us on Facebook Page / YouTube Channel / Twitter
Disclaimer:
The views of this expressed above are for informational purposes only based on the industry reports & related news stories.
Navimumbaihouses.com
does not guarantee the accuracy of this article, completeness, or reliability of the information & shall not be held responsible for any action taken based on the published information.
Also Read
Buy Properties in Kharghar