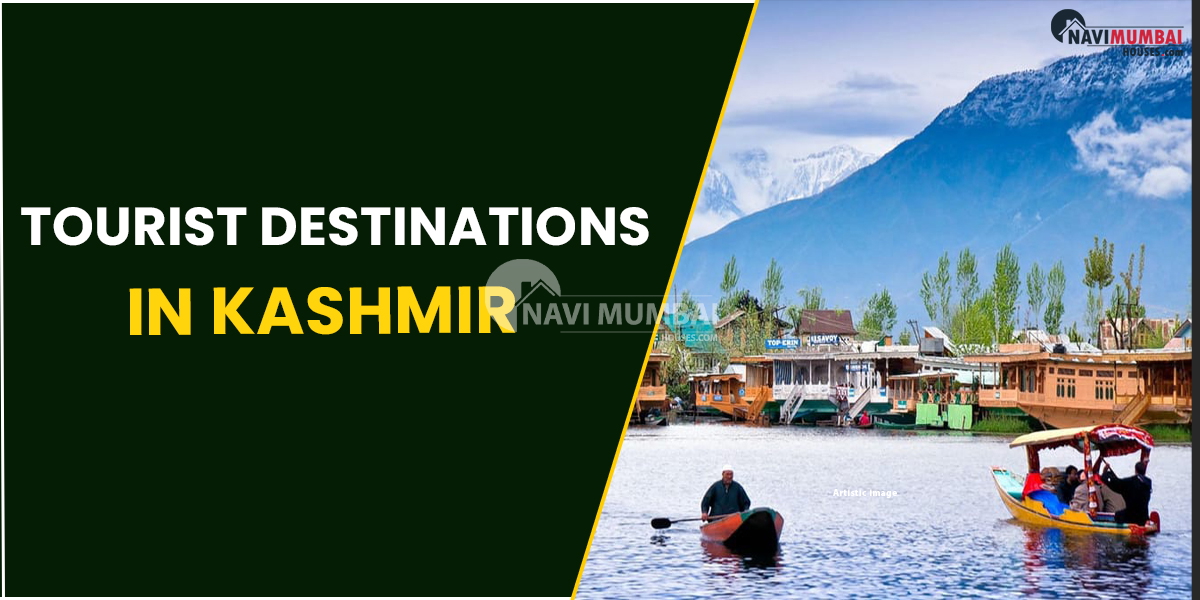 Tourist Destinations In Kashmir To Explore Heaven On Earth
Kashmir's beauty is unparalleled by any other location. Kashmir has some breathtaking natural landscapes and a plethora of picture-perfect tourist destinations, such as snow-capped mountains, green meadows, beautiful lakes, and captivating waterfalls.
We have compiled a list of some of Kashmir's most popular tourist destinations to ensure that your time in Kashmir is both enjoyable and educational. But, before you rush ahead, it's important to understand the various routes to this paradise on Earth.
---
---
By air: Srinagar's Sheikh Ul-Alam International Airport connects the city to other important cities in India, including Goa, Mumbai, Leh, Delhi, Karnataka, and Jammu.
By train: Jammu Tawi, the state's winter capital, is the most heavily travelle station in Jammu and Kashmir. As the northernmost stop for the main trains that leave the city for the rest of India, it is critical in connecting the city to the rest of the country.
By car: Due to the region's extensive road network, it is possible to travel to Jammu and Kashmir by car. National Highway 1 and National Highway 44 connect Kashmir to India's major cities.
Pahalgam is one of 15 tourist destinations in Kashmir.
Pahalgam is a wonderful place to visit in Kashmir, and if you had to pick just one location to represent the stunning natural scenery of Jammu and Kashmir's places to visit, it would be a good choice.
The capital city of Srinagar is approximately 95 kilometres away. Pahalgam's allure stems from the valley's flower-filled meadows, which are surrounded by verdant woods and clear-water lakes. Every visitor to Pahalgam can experience nature's peace and quiet in its most untouched state.
If you are coming from Srinagar, the best way to get to Pahalgam is to hire a private cab. If you are commuting locally, you can take public transportation from the Anantnag district to this lovely location. However, travelling by private cab is the safest option.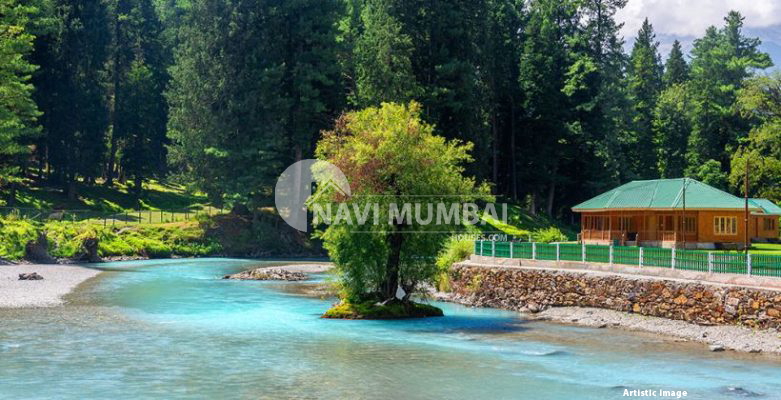 Gulmarg
Gulmarg is known as the "flower meadow." The scenery of Gulmarg is enhanced during the springtime by the blossoming of multicoloure flowers, which contribute to the area's stunning appearance, making it a popular Jammu Kashmir tourist destination.
Gulmarg is an excellent destination for visitors looking for exciting adventures in the Kashmir valley. Skiing is one of Gulmarg's most popular and widely practised extreme sports. Gulmarg is blanketed in snow during the winter months and offers breathtaking views of the surrounding mountains.
You can take the route from Srinagar to Tangmarg to Gulmarg, which is approximately 51 kilometres away from Srinagar. Local buses can take passengers as far as the Tangmarg market; mini-coaches and vehicles can be rented to continue on to Gulmarg. It will take approximately one hour to travel from Srinagar to Gulmarg.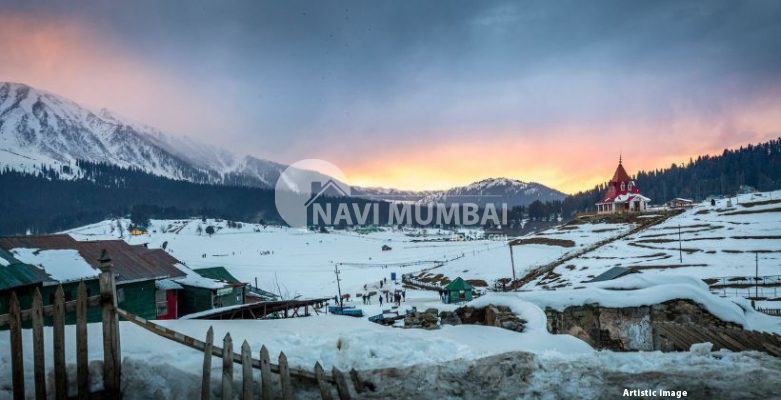 Srinagar
Srinagar is one of the most popular tourist destinations in Kashmir, with excellent connectivity to the rest of India's major cities. Srinagar, Kashmir's most populous city, is a centre for Kashmiri cultural diversity and is known for its lively atmosphere.
A Shikara ride on Dal Lake will be an unforgettable family experience. You can even rent a houseboat on the water, complete with a kitchen and other amenities. Shikara boat passengers are frequently seen filming and photographing the scenery.
Water skiing, hiking, and sightseeing tours are among the most popular activities among tourists. The Dal Lake is frequently ranked as one of Srinagar's top tourist attractions. Kashmir cuisine, artwork, and artefacts are all fantastic experiences for visitors to the region.
If you are flying in, Srinagar is the first place you will land. From the Srinagar airport, you can take a private taxi to the city centre. The rest of the locations are easily accessible from here. If you arrive by train, you must board at the Banihal Railway Station, and the train will drop you off at the Nowgam Station, which is the nearest railway station to Srinagar.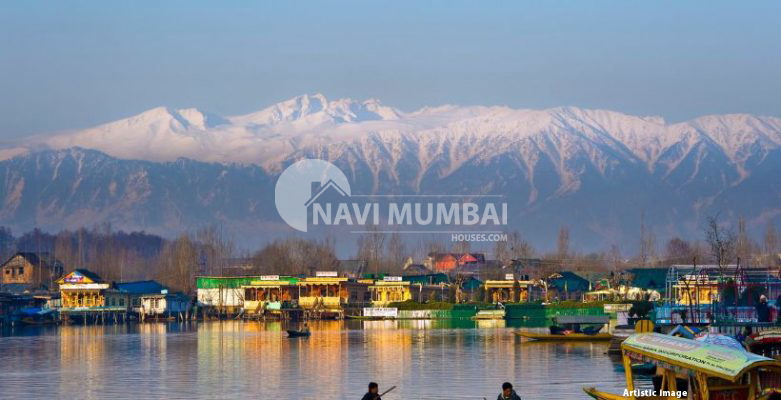 Pulwama
Pulwama is well-known for its extensive saffron fields, as well as its high milk output and pristine landscapes. It is referred to as Kashmir's Delight. It is a popular tourist destination in Jammu and Kashmir, as well as a revered place of worship and significant historic landmarks. While you're in the area, make sure to visit the Aharbal Waterfalls, Shikargarh, and Avantishwar Temple.
Pulwama is located 320 kilometres from Srinagar. There are two options for getting there: by car or by train. If you are travelling by road, you must hire a private taxi or take a local bus in Srinagar. If you are travelling by train, the nearest station to Pulwama is Kakapora Railway Station, from which you can take a local bus to the city centre of Pulwama district.
Sonamarg
Sonamarg in Kashmir is a breathtaking natural wonder that everyone should see at least once in their lives. Sonamarg can be loosely translated as "Golden Path" or "Golden Meadow." The term comes from the vibrant colours that appear during the spring season. Camping and picnics with friends or family are the most relaxing things to do in Sonamarg.
A picnic in the meadows is the best activity for a family vacation in Sonamarg. Sonamarg is home to some of the most beautiful hiking trails in the region. Some of the best camping spots are along the flower-strewn trails that meander alongside the crystal blue waterways.
If you want to travel by road to Sonamarg, you must first arrive in Srinagar and make arrangements to take a taxi or rent a vehicle. There are also a large number of state-run buses and luxurious coaches that run frequently between Srinagar and Sonamarg. You must select the option that best meets your needs and is most convenient for you.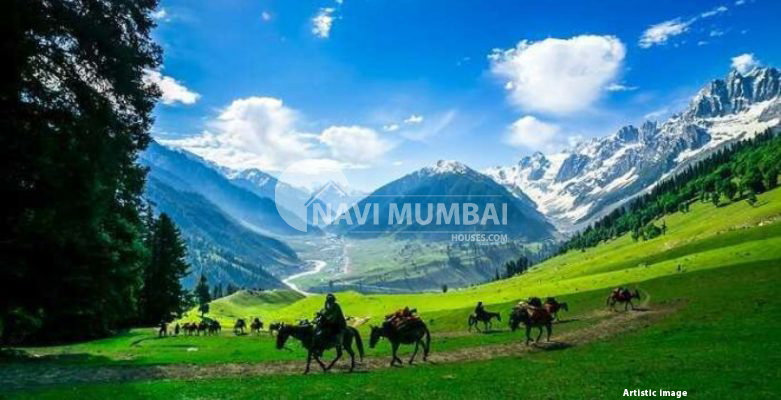 Doda
Doda is one of Jammu and Kashmir's lesser-known tourist destinations, but it is gaining popularity as more visitors share their experiences on social media. It is known as "Mini Kashmir" because it encapsulates the Kashmiri landscape in a small package. Doda has some of Kashmir's most vibrant scenery, making it a must-see for nature enthusiasts. Doda has plenty of activities for adventurers, such as rock climbing and hiking along some spectacular paths.
Doda is approximately 128 kilometres from Srinagar, and if you drive at an average speed of 50 kilometres per hour, you will arrive in Doda in approximately 2.58 hours. Taking the bus is an excellent way to get from Srinagar to Doda.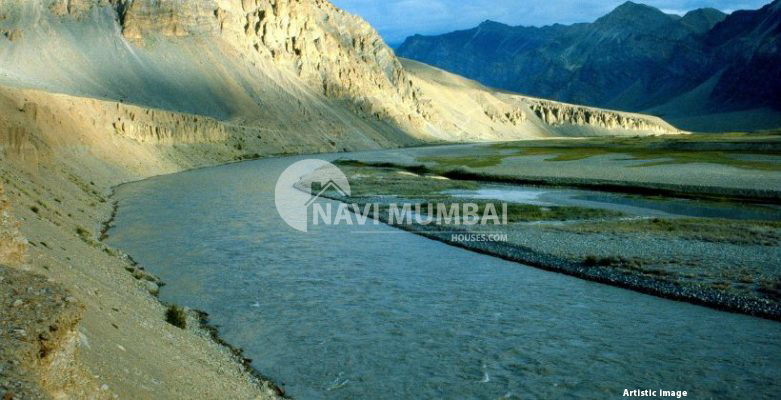 Valley of Betab
The Betaab Valley, located only five kilometres from Pahalgam, is one of Kashmir's many stunning locations. Kashmir's beauty has been highlighted in Bollywood films such as Kashmir Ki Kali, released in 1964, and more recent films such as Bajrangi Bhaijaan. This is the place to be if you want to enjoy a spectacular combination of nature and tranquillity.
Pahalgam is the closest town to the Betaab valley, and the drive should take about 30 minutes. The drive from Srinagar to Pahalgam takes about 2.5 to 3 hours. You can spend at least one night there and explore the surrounding areas, which include Chandanwari, Aru Valley, the Lidder River, and other tourist attractions in Pahalgam.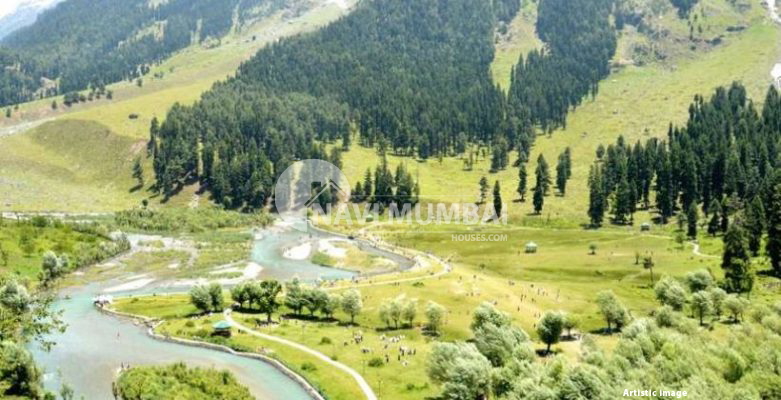 National Park of Dachigam
The Dachigam National Park is home to the nearly extinct Hangul or Kashmir stag, one of the world's best-preserved species. Photographing a wide range of animals in their natural habitat has piqued the interest of many wildlife enthusiasts. Because it is only 22 kilometres from Srinagar, it is possible to get there quickly and conveniently by hiring a private cab. Because of its natural beauty, it is one of the most popular tourist destinations in Kashmir.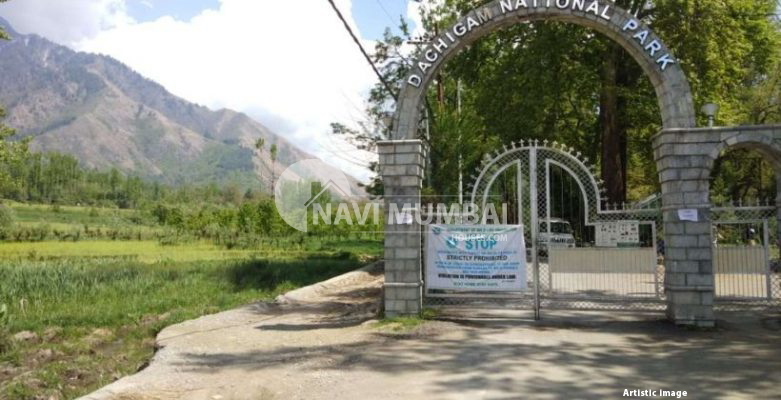 Patnitop
Patnitop is a popular hill station in the Jammu and Kashmir district of Udhampur, known for its endless meadows and breathtaking views of the Himalayan mountains. Patnitop is well-known for its natural springs, scenic beauty, and outdoor activities such as skiing and hiking. Patnitop offers thrilling activities such as paragliding, hiking, and skiing.
There are several ways to get to Patnitop. One option is to hire a cab from Srinagar, which is 187 kilometres away. Another option is to travel to Banihal Railway Station and then hire a cab from there to this location. You can also take a taxi from the city centre of Udhampur, which is 44 kilometres away from the hilltop.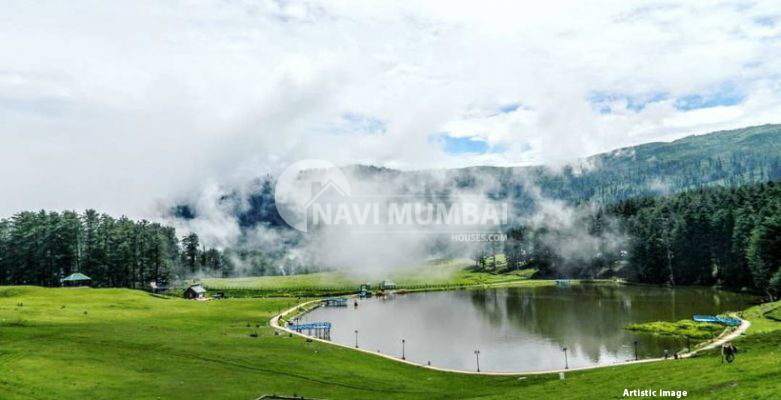 The Aru Valley
One of the best places to visit in Kashmir is Aru Valley, a Kashmiri town nestled among the Himalayan hills near Pahalgam. It is the starting point for hikes to the Kolahoi Glacier and Tarsar-Marsar Lake. The Aru River, a branch of the Lidder, flows through Aru, and the area is known for its beautiful meadows, horseback riding, camping, and trekking. Throughout the winter, snow blankets Aru Valley from head to toe, creating a breathtaking sight. Because of this, it is a fantastic place to go skiing.
To get to Aru Valley, you'd have to start in Srinagar and then continue to Pahalgam. Pahalgam is approximately 12 kilometres from Aru Valley. If you are leaving Srinagar, you can take a taxi to Pahalgam.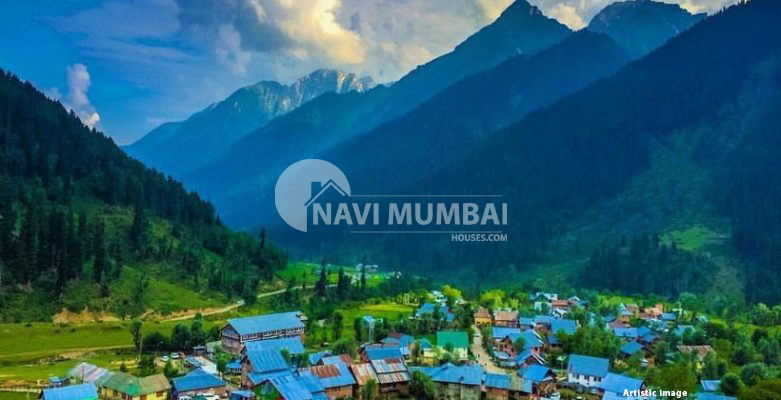 Anantnag
Anantnag is one of the most beautiful towns in Kashmir, with rushing streams and other natural sounds. Anantnag, located 53 kilometres from Srinagar, is considere the Kashmir valley's business and financial centre. The Veth or Jhelum river is forme by the confluence of three streams near Anantnag. Historically, the Jhelum River was the main mode of transportation connecting Anantnag to the settlements downstream.
Anantnag and Srinagar are link by both a railway line and a road. If you travel by train from Srinagar to Anantnag, you must board at Nowgam Station and then transfer to Anantnag Station. To get to the Anantnag city centre, take a local bus.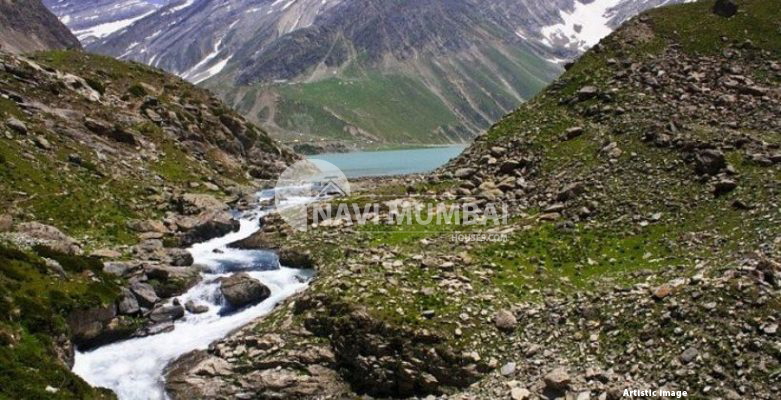 Tourist Destinations In Kashmir: Amarnath
The cave temple of Amarnath in Kashmir is a popular pilgrimage destination for Lord Shiva devotees in India. Within the Amarnath cave, there is an encase Shivling that was naturally carve out of ice. The difficult mountain journey to Amarnath is known as the "Amarnath Yatra," and it attracts visitors from all over the world every year.
To get there, take a chopper from Srinagar to Panjtarni, which is only 2 kilometres from the cave, or drive to Baltal, a distance of 13.5 kilometres that can only be covere on foot before reaching the cave.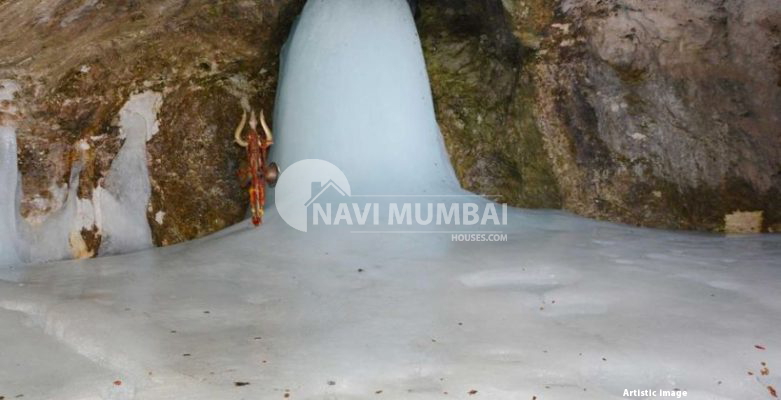 Tourist Destinations In Kashmir: Bhaderwah
Bhaderwah, a tourist destination in Kashmir, is located 234.6 kilometres from Srinagar. A visit to this area is all you need for an unforgettable Kashmir experience. The area is also well-known for its large snake collection. It is unquestionably a stunning location in Kashmir and a must-see for any nature enthusiast.
At the moment, there is no direct route connecting Srinagar and Bhaderwah. You could, on the other hand, take a taxi to Srinagar, then a train to Banihal, and finally a taxi to Bhaderwah. It would be the shortest route. You can also take the coach to Jammu and then transfer to a cab to Bhaderwah.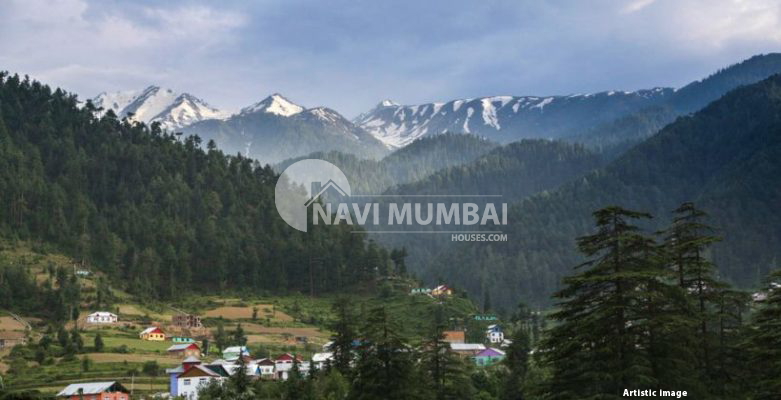 Tourist Destinations In Kashmir: Tarsar Marsar Expedition
This journey is one of the most exciting parts of the Tarsar Marsar Trek because it combines excitement with breathtaking views of nature. It is a magnificent path that winds through the Aru Valley in Kashmir, passing through a variety of landscapes.
Flowers in full bloom dot the vast valleys, as do the flowing streams that descend to form small bathing ponds surrounded by grassy slopes. This breathtaking environment is fill with magnificent mountains, lush meadows, crystal-clear lakes, and picturesque valleys. The setting is ideal for those who enjoy being outside.
To begin, take a private cab from Srinagar to the Aru Valley, and then begin the seven-day trek to Tarsar Marsar Lake.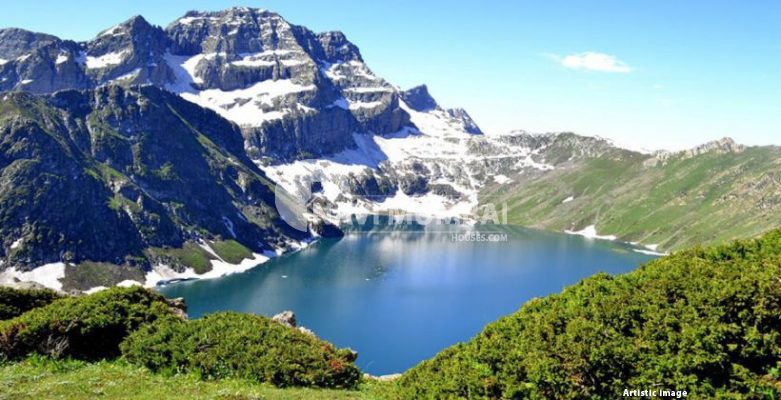 Tourist Destinations In Kashmir: Yusmarg
Yusmarg is a popular tourist destination in Kashmir and one of the least visited areas in the region. After four kilometres in the opposite direction, you will arrive at the breathtaking Nil Nag Lake, which will undoubtedly be a visual feast for you. Yousmarg is 48.8 kilometres away from SRINAGAR. Traveling by road from srinagar to Yusmarg is recommend because it is the most direct route. Taxis are available for hire in Srinagar to transport you to Yusmarg on the Charar-e-Sharief Yusmarg Road.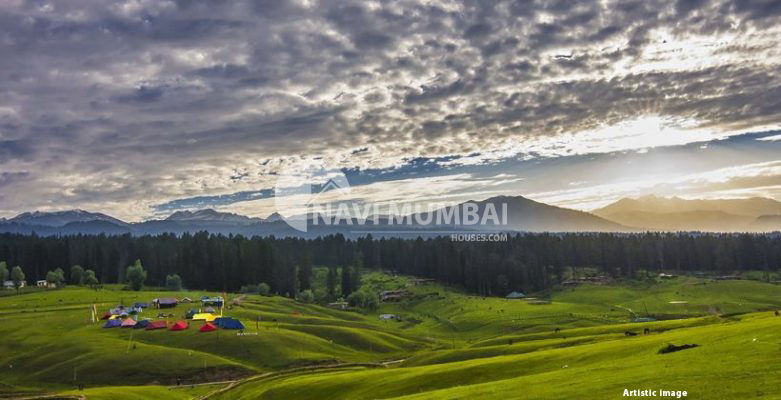 ---
You're looking for Rental Home In Navi Mumbai we have the Best Rental Properties In Navi Mumbai Like Ready to Move & Nearby possession: https://navimumbaihouses.com/property/search/rent/navi-mumbai-all/
If you want daily property update details please follow us on Facebook Page / YouTube Channel / Twitter
Disclaimer:
The views of this expressed above are for informational purposes only based on the industry reports & related news stories.
Navimumbaihouses.com
does not guarantee the accuracy of this article, completeness, or reliability of the information & shall not be held responsible for any action taken based on the published information.
Also Read
Buy Properties in Navimumbai