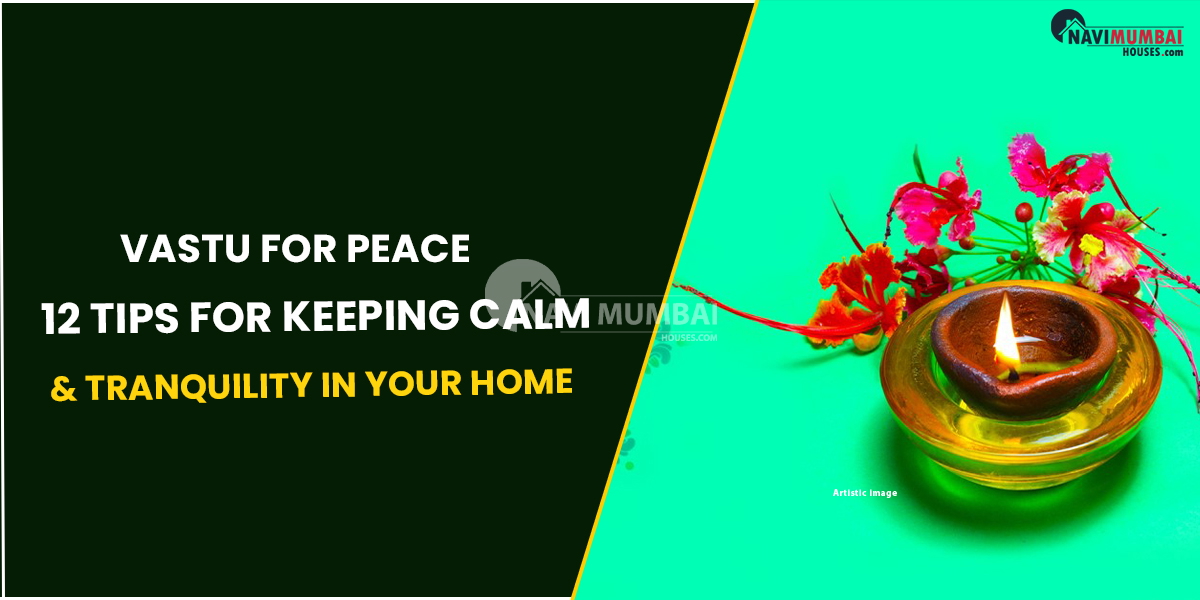 Vastu For Peace : 12 Tips For Keeping Calm & Tranquility In Your Home
Nowadays, vaastu is use everywhere, including in homes and workplaces. While many regard Vastu to be for peace and utilise it to create harmony in their lives, some individuals incorporate it for positively and success.
The vaastu of a house is a crucial aspect of the house layout. The natural elements (Earth, Fire, Air, Water, and Space) and their forces are all balanced by the vastu of a home. It encourages harmony inside the house and specifies that the arrangement of the furniture, the walls, and other components allow for the free flow of positive energy. Vastu seeks to enhance your way of life and maximise its advantages so you may fully enjoy it.
We should naturally have a cheerful home given the amount of stress and negativity in the world today. You need to be able to unwind and appreciate your house while being ready for whatever we encounter every day. You may follow a lot of practical advice to maintain family harmony and serenity. Here are a few crucial Vastu suggestions for maintaining tranquilly.
---
Are you looking flat for sale in Kharghar?
---
Vastu advice to promote harmony and peace in the home
Numerous advantages of vastu might help us keep our lives peaceful. When planning your house, bear the following ideas in mind to attract positive energy and increase your family's prosperity and happiness:
A Puja Area facing Northeast
Placements of rooms and things must be correct in order to summon wonderful Vastu for calm. The northeastern border is important in Vastu. For the sake of family peace, it provides spiritual and successful development into the home. Place your Puja or meditation area at the building's northeast corner. It will dispel negative energy and beckon success into your life and the structure.
Family Portraits facing South-West
Framing family pictures and placing them in the southwest can improve relations and promote peace. It is suggested that the family patriarch sleep in the Southwest room.
At the wall by the front door
The residents' life will be made peaceful by hanging a Ganesha statue or image on an empty wall close to the front door. The image of Ganesha may grow and radiate happiness, according to Vastu. It energises the family and promotes intergenerational harmony.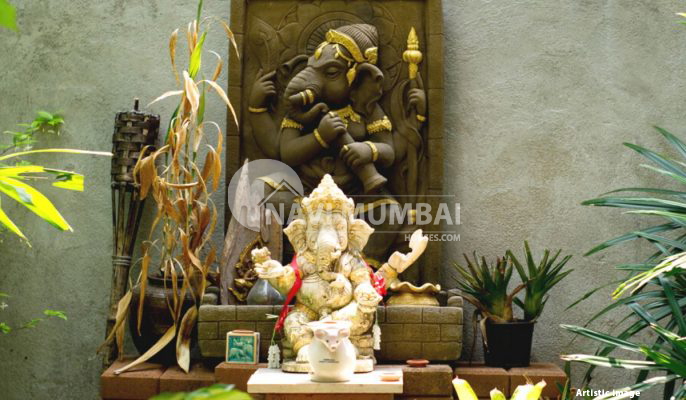 Sandalwood Statue
A Sandalwood figurine can be kept to ward against negative emotions. If your relationships with your family are hurting, it is also a useful strategy. The image should be place in a prominent area to reduce family conflicts and to promote harmony and happiness throughout the house.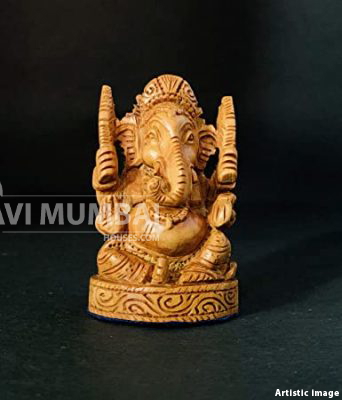 Frequently Cleaning
Always maintain a neat house to promote happiness and preserve family harmony. The family will be in disarray and anxious if you don't.
Organizing the Study
For improved education, it is essential to arrange the study room towards east. According to Vastu, the orientation fosters love, joy, and peace. The sacred herb tulsi, which promotes family peace when grown within the home, can also be planted in this direction.
Create Storage With Care
Many people build storage areas so they may maintain clutter-free living environments. It is essential to properly construct your storage area. Avoid having a single storage area with dispersed objects since this absorbs positive energy and inhibits flow. Create modest, easily accessible storage rooms around the house to keep track of objects being stored and to carefully organise them.
Place Mirrors
According to Vastu, putting mirrors in the right places in the house can improve family harmony. It will also improve the appearance of your house. It would also make it simpler for positive energy to move freely. However, it is important to deploy the mirrors properly. Consult a licenced interior designer or a Vastu specialist to determine the best location for mirrors in your home.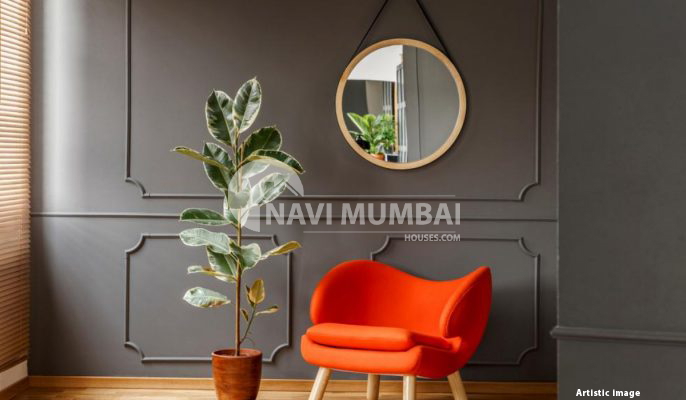 Vastu For Peace: Enough Cross Ventilation
Make sure the doors and windows in your home are situated so that there is adequate cross ventilation and that air can flow freely. In Vastu, ventilation is crucial for calm. It will encourage the free flow of pleasant energy throughout the house and ensure everyone's safety.
Vastu For Peace: Discard damaged items
As per Vastu, don't store damaged items around your home if you want serenity. Mirrors, windows, and furniture should all be thrown away as soon as possible if they are damage. Broken things prevent positive energy from moving easily through them. The capacity of the family to grow and prosper will be hampered if everything that was broken or damage during house building is not brought inside for the sake of family peace.
Make A Miniature Fountain
If you have the room, start a little garden within your home. Installing a water feature and a pebble path in the backyard is recommended for calm, according to Vastu. Water should never be static; it should constantly be moving. These two things make it easier for positive energy to move. The garden also draws wealth, good health, and enjoyment. Place the park's whole amenities at the building's northern corner.

Vastu For Peace: The statue of Lord Buddha
According to Vastu, Lord Buddha sculptures are the finest for harmony, serenity, and prosperity. So make sure that your home has at least one Buddha statue. You may even create life-size sculptures to display in a house or yard. When properly positioned, the statue adds riches, harmony, and tranquilly to the building and significantly improves its aesthetic appeal.

Vastu For Peace: Things to Avoid for Vastu for Peace:
The following are a few things you should stay away from to maintain a proper energy flow according to vastu.
Never place family portraits near those of the Gods.
Use only intact mirrors and glasses inside the home.
Never place a mirror on the other side of the bed as this might cause problems.
It is inauspicious to construct a stairway adjacent to the kitchen or the front entrance.
Since the kitchen is a necessary part of the house, there needs to be enough area between it and the bathroom.
Vastu For Peace: Conclusions Regarding Vastu For Peace
Astrological therapies are popular and effective, used by many people. But for your total success, Vastu considerations for your house are just as crucial. If you wish to build your home according to Vastu for harmony and happiness, keep these suggestions in mind. If you'd like, you may also make advantage of further advice from the professionals. Since it's your house, you should design it to represent your style and make it a pleasant place to live.
---
You're looking for Buy Home In Navi Mumbai we have the Best Buy Properties In Navi Mumbai Like Ready to Move & Nearby possession: https://navimumbaihouses.com/property/search/buy/navi-mumbai-all/
If you want daily property update details please follow us on Facebook Page / YouTube Channel / Twitter 
Disclaimer:
The views of this expressed above are for informational purposes only based on the industry reports & related news stories.
Navimumbaihouses.com
does not guarantee the accuracy of this article, completeness, or reliability of the information & shall not be held responsible for any action taken based on the published information.
Also Read
Rent Properties in Kharghar