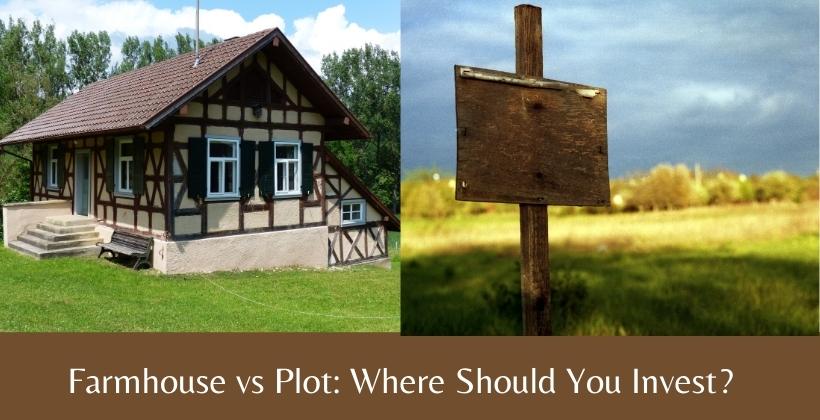 Where Should You Put Your Money If You Have A Choice Between A Farmhouse And A Plot?
Farmhouse and plot have proven to be outstanding financial opportunities. Every investor, on the other hand, has distinct objectives. If you're looking to invest in real estate but can't decide between a farmhouse and a plot, consider the following criteria to help you choose the best option.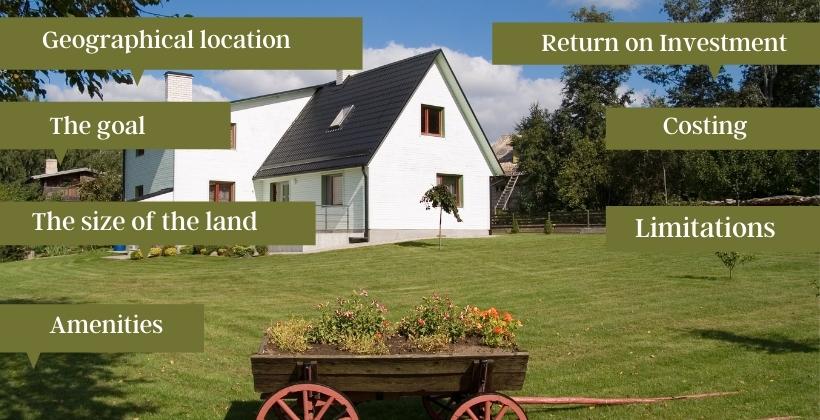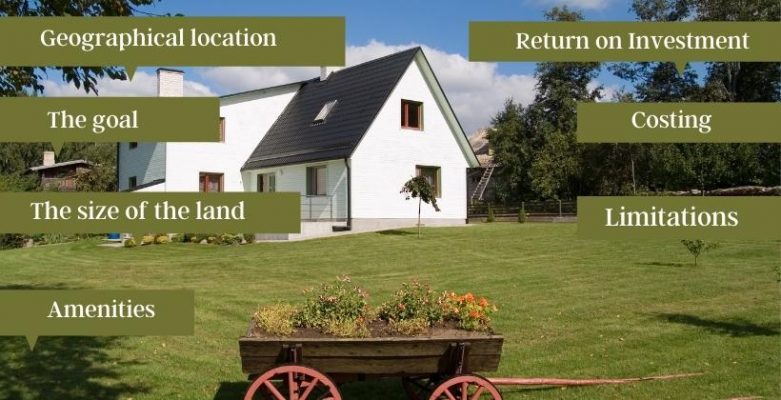 ---
Are you looking for new projects in kharghar?
---
Farmhouse People have grown cautious and are considering buying a residential plot or a farmhouse.  For investment purposes as a result of the social distance problems following the COVID-19 eruption. Farmhouse and Plot Both properties have proven to be excellent investment opportunities. However, because these real estate possibilities have some drawbacks as well. It is critical to be informed of all of the factors before making a decision. Farmhouse When determining whether to buy a farmhouse or a residential property, there are a few things to consider.
Factors to consider while choosing between a Farmhouse and  plot
Farmhouse Geographical location
Farmhouse and Plot The problem of land shortage is growing exponentially as people relocate to metro centres. While there are developable land lots available in some cities, they are quite expensive. On the other hand, due to the abundance of space, purchasing a residential plot in a Tier 2 city is considerably easy. Farmhouses, on the other hand, are few in major cities. The majority of farmhouses are found on the outskirts of Tier 1 cities, away from the hustle and pollution of the city's centre. However, because farmhouses are located in remote places, transportation might be difficult.
Farmhouse The goal
Farmhouse and Plot : It is critical to establish the objective of buying before choosing a home. Determine if you want to buy the property for investment or for personal usage. Plots are typically purchased to build a nice home, whereas farmhouses are typically purchased as second residences. Farmhouses have recently become popular as a way of life. They're not only for weekend getaways; they're also a terrific opportunity to supplement your income by renting them out for weddings and other events.
Farmhouse 
The size of the land
Farmhouse and Plot : The land size is the most significant distinction between a farmhouse and a plot. In a city, the average residential plot size is between 1,500 and 2,000 square feet, but a farmhouse is at least an acre in size and may be as large as five acres. Farmhouses often include a big open space that can be utilised for agricultural, but only 20% of that space may be used for building.
Farmhouse 
Costing
Farmhouse and Plot "The cost of land varies depending on the location and offering services. For example, site rates in a great location in a Tier 1 city range from Rs 10,000 to Rs 30,000 per sq ft. As a result, ignoring building expenditures, a 1500 sq ft property may cost roughly Rs 3 crore. Farmhouses are less expensive than residential plots since they are on the fringes. Nonetheless, the quantity you must commit is substantial. "A 2-acre farmhouse might cost roughly Rs 5.5 crore, starting at just Rs 600 per sq ft," says Yoginder Kasana, Property Dealer, Icon Realty.

Limitations
Farmhouse and Plot "Every State in India has a different set of regulations surrounding farmhouses," says Jatin Suratwala, Founder and Managing Director of Suratwwala Business Group Ltd. To register his name on the 7/12 abstract in Maharashtra and Gujarat, an investor must purchase at least 11,000 sq ft of acreage. Furthermore, in Karnataka, Gujarat, Maharashtra, and Himachal Pradesh, only agriculturists are permitted to purchase farms. As proof, one should have a farmer certificate or a 7/12 abstract of another piece of property in his name. Purchasing a plot, on the other hand, is not restricted in any way. Regardless of their job, anyone can own a home plot."
Farmhouse and Plot"When it comes to structural building, state norms might differ. According to the Maharashtra planning authority's standards, an individual can build a maximum of 150 sq m of Level Area Ratio (FAR) on a 4,000 sq metre plot of land, and only a ground + 1 floor building is permitted on farmland," Suratwala says.
Amenities
Farmhouse and Plot Both locations provide a variety of advantages in terms of facilities. In most situations, the farmhouse will be a pre-built structure that will require some modifications to suit your needs. Farmhouses, on the other hand, include features such as a swimming pool, patio, barn, and fireplace, among others, that plots lack. Residential properties may include electrical, water, and sewage infrastructure, as well as well defined borders.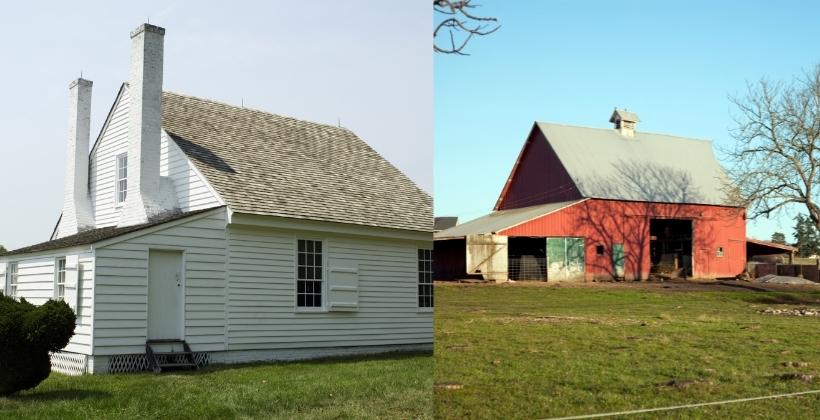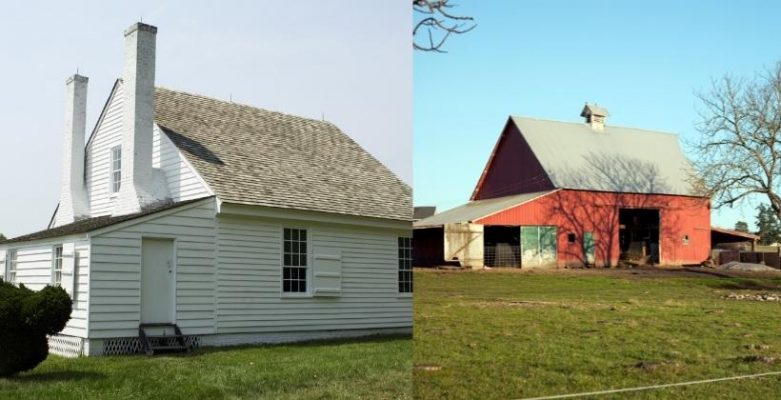 Return on Investment
Farmhouse and Plot :Whether you are purchasing a primary dwelling or a second home.  It is critical to consider the capital returns. With the expanding demand for plots in urban areas, the return rate is steadily increasing. However, the plot's location and size have an impact on its value in real time. The value of land increases at a four percent annual pace on average. People primarily perceive farmhouses to be second homes since they are located on the outskirts of cities or near villages. Farmhouses are becoming more expensive as their popularity grows. Aside from that. Farmhouses may be hired for special occasions, producing additional revenue. Residential plots have seen huge increases in value in recent years. However they cannot be rented for commercial reasons.
Which is better, a Farmhouse or plot?

Farmhouse

Plot

Only available on the fringes of major cities.

Developable land parcels are still available in some metro cities

Farmhouses are typically purchased as a second home.

Plots are often for end-users who want to build a home.

It can be up to five acres in size, but only 20% of it can be used for building.

The average size of a property piece is 1500-2000 square feet.

Farmhouses are less expensive than plots since they are located on the outskirts of the city.

It depends on the area and city. Tier 1 cities have more costly plots.

When it comes to farmhouse investments, there are several regulatory constraints that differ from state to state.

If an investor wants to develop on his or her land, only structural regulations must be observed.

Because such farmlands are so large, amenities might be customised to meet specific needs.

Because of the restricted amount of area available, not all facilities could be designed.

Commercial leasing can provide a return on investment.

The return on investment is determined by the particular location as well as the demand-supply matrix.
It's a difficult challenge to choose between farmhouses and plots, but it all comes down to personal tastes. As a result, you should consider all factors before making a decision.
---
You're looking for Buy Homes in Navi Mumbai we have the best Buy homes in Navi Mumbai Like Ready to Move & Nearby possession: https://navimumbaihouses.com/property/search/buy/navi-mumbai-all/
If you want daily property update details please follow us onFacebook Page / YouTube Channel / Twitter
Disclaimer:
The views of this expressed above are for informational purposes only based on the industry reports & related news stories.
Navimumbaihouses.com
does not guarantee the accuracy of this article, completeness, or reliability of the information & shall not be held responsible for any action taken based on the published information.
Also Read
Buy Properties in Navimumbai