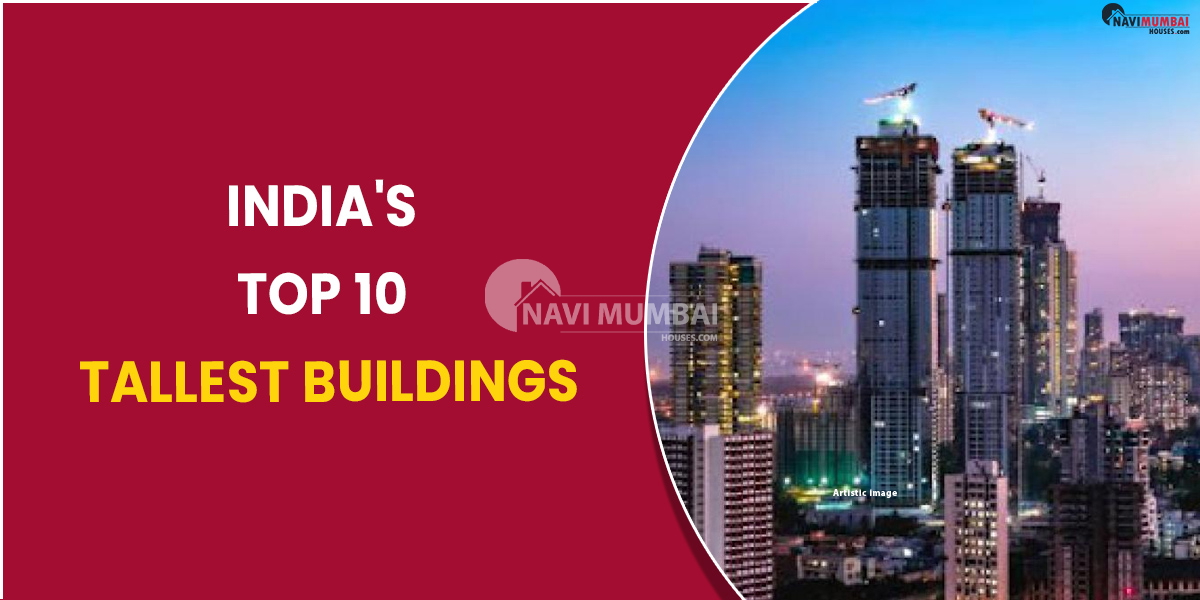 India's Top 10 Tallest Buildings
Top 10 Tallest Buildings: We are all fascinated by superlatives, and the bulk of people surely have an interest in India's tallest structures. In general, a country's level of urbanisation is determined by the quantity of tall structures, particularly skyscrapers. Urban places are often where one can find skyscrapers. A skyscraper is defined as a structure having at least 40 floors and a height of at least 150 metres (492 ft). Which Indian city has the most buildings, can you guess? You are spot on if you guessed Mumbai! Mumbai is home to more than 74 skyscrapers, including some of the tallest buildings in India. Let's learn more about these structures as well as others.
This list of the tallest buildings in India only includes occupied and finished buildings. Finished buildings are not included. Topped out means that the only feature of anything is a polished exterior. If we include the ones that have been topped off to this list of the tallest buildings in India, the 1,050-foot-tall Palais Royale in Mumbai would take the top spot. This building is not include in the list, nevertheless, as it is still being construct.
The twelve tallest structures in India, along with their architectural height, are mention below. The masts and other elements are not taken into consideration when measuring height.
---
Are You Looking for flat in kalyan ?
---
Top 10 Tallest Buildings
1.  World One, the largest building in India
Height 919 feet
Mumbai, India
Developed by: Lodha Builders
World One in Mumbai is now the tallest building in India. On the site where the Shrinivas Milla had stood, a skyscraper with a height of 919 feet (280.2 metres) was built. The area is 17.5 acres and is presently call World Towers. Here are World Vision and World Crest, two more towers. It was develop by the renown Lodha Group, a real estate company. Pei Cobb Freed and Associates, an American architectural firm, was responsible for its design.
The first prediction for this structure's height was 1,450 feet, and construction on it started in 2011. The developer, however, was unable to obtain approval from the Airports Authority of India, therefore the project was mysteriously place on hold for a number of years. The architecture of this building was change at that point, and it was built to its current height.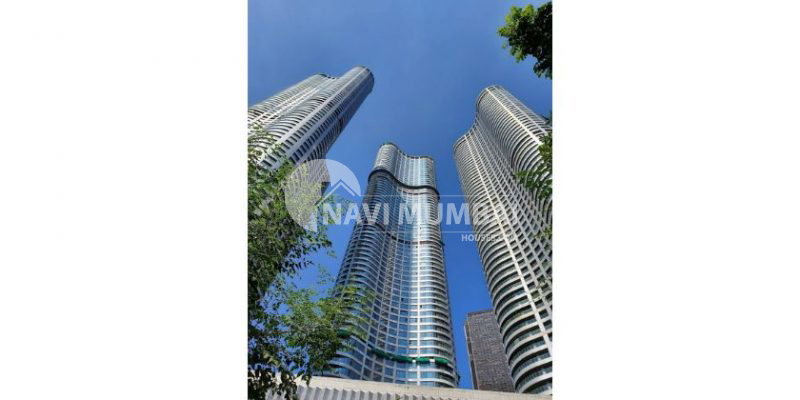 2. World View 
Height: 910 feet
Mumbai, India
Developed by: Lodha Builders
WorldView will be the second-tallest building in Mumbai and India in 2021. This tall building is a component of Mumbai's Lower Parel The World Towers complex, which was previously describe. At 73 floors and a height of 911 feet, it is a residential building. This building is currently the 174th tallest structure in Asia and the 289th tallest structure in the entire world.
World View tenants have access to breathtaking vistas of the Sea Link, endless cityscapes, the Mahalakshmi Race Course, 7 acres of podium greens, and serene fountains built in the central courtyard. The spacious residences in the tower allow for total customization, allowing the residents to create their homes in accordance with their own distinctive style.
3. The Park
Height 879 feet
Mumbai, India
Developed by: Lodha Builders
The 17.5-acre residential complex known as The Park was create by The Lodha Group in Mumbai, India's posh Worli neighbourhood. The Park is compose of five skyscrapers. Four 268-meter-tall towers, each with 78 floors, make up this skyscraper.
The five skyscrapers that make up The Park are The Lodha Trump Tower, The Lodha Marquise, The Lodha Kiara, The Lodha Allura, and The Lodha Parkside. These are all skyscrapers with apartments.
The Park provides a wide range of amenities, including play areas for kids ages 2 to 14, indoor play areas, children's creches, game rooms with board games and video games, a large library with more than 4,000 books, activity rooms, first-rate indoor playgrounds for kids, picnic areas, a treehouse, bubble jets, a kids' pool, etc.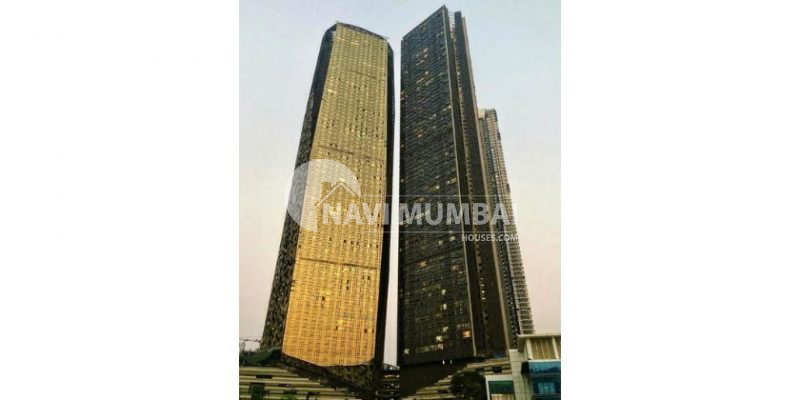 4. Omkar 1973
Height 876 feet
Mumbai, India
Developer: Omkar Realtors & Developers
In Mumbai's Worli neighbourhood is a multi-skyscraper call Omkar 1973. This enormous real estate project consists of three super skyscrapers that are of the same height and go by the names of Towers A, B, and C. These towers are all the same height and have 73 stories. Moreover, there are three parking levels underneath in each of these towers.
Because to the vast list of amenities offered, the residents of this tower have wonderful lives. Because to the ample lighting, the renters feel roomy. Living here requires striking a balance between inside comfort and outdoor tranquilly. Living like this is like staying on a big island in the sky.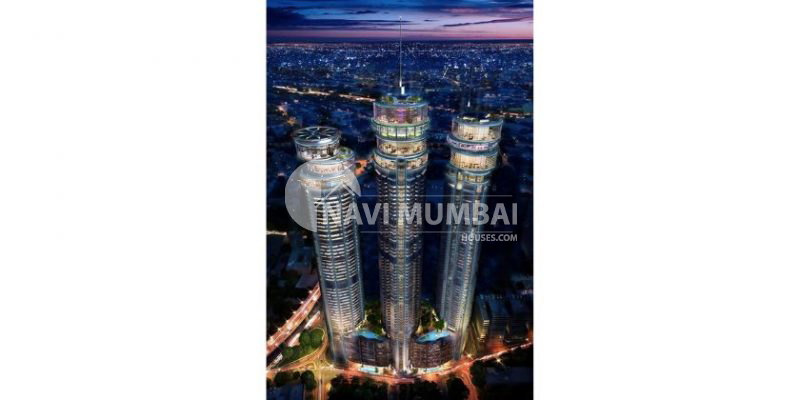 5. Nathani Heights
Height 860 feet
Mumbai, India
Developed by: Nathani Group
The Nathani Heights residential tower is located in Mumbai. This building, one of Mumbai's busiest, is situate not far from the Mumbai Central Railway Station. There are tennis courts, swimming pools, a fully equipped gym, a yoga area, and massage rooms in this complex. The Mahalakshmi Racecourse and the Arabian Sea are both beautifully visible from this building.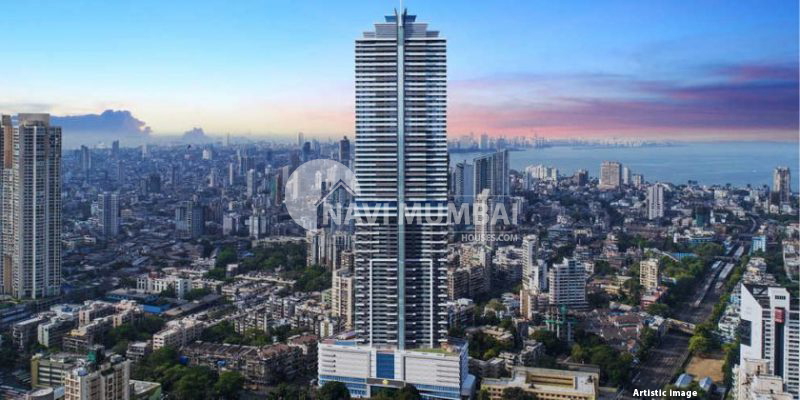 6. The 42
Height: 850 feet.
Kolkata, India
Developed by: Mani Group, Salarpuria Sattva Group, Diamond Group, and Alcove Realty
In Kolkata, West Bengal, India, there is a residential skyscraper called The 42.  This building can be found in Chowringhee, which also serves as the "City of Joy's" commercial centre. It is located halfway between Tata Center and Jeevan Sudha. The highest building in the country that is not in Mumbai is this one.
The 42 has a variety of amenities and is an environmentally sustainable project, among other advantages. Modern amenities, immaculate infrastructure, and robust materials are all featured in this project. The building has spectacular views of the city and state-of-the-art security features.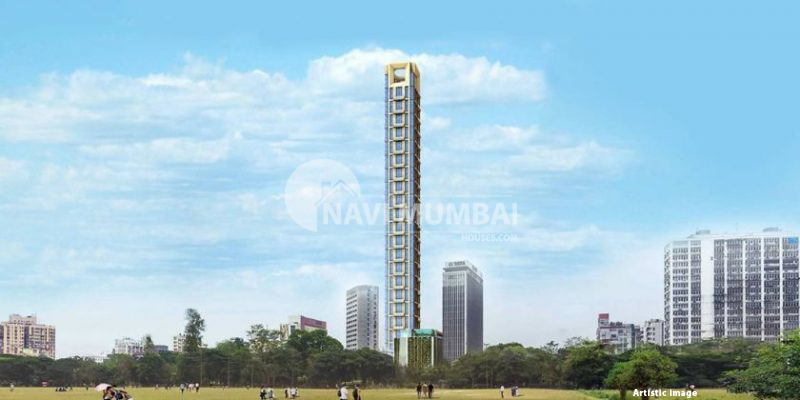 7. Three Sixty West Tower A
Height 853 feet
Mumbai, India
Developed by: Oberoi Realty
Three Sixty West is a well-known example of a very tall building in Mumbai. The tallest of the two towers, Tower A, is 853 feet tall and has 66 floors. The Three Sixty West Tower A hotel was built by Oberoi Realty. This building represents nothing less than a truly global ambition to build recognisable icons for one of the best cities on Earth.
A true design masterpiece, this building's towers offer stunning sea views, all the necessary high-end amenities, and are expertly position. This development provides the highest level of discretion and privacy to its residents.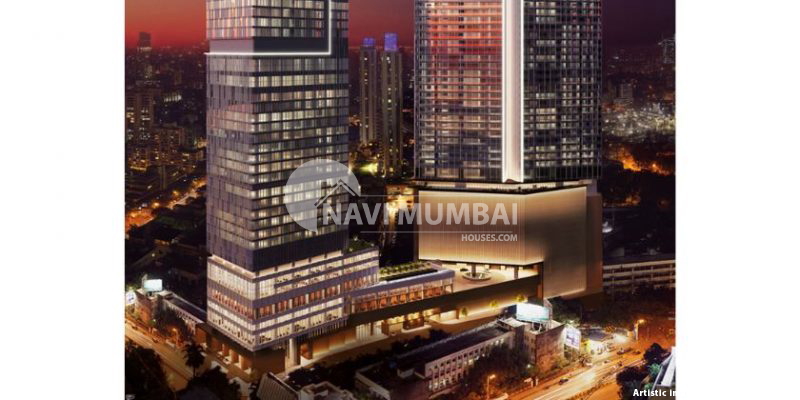 8. One Avigna Park
Height 853 feet
Mumbai, India
Developed by: Avighna India Ltd.
One Avighna Park is a twin residential building with two identical towers that each have 64 floors. This luxurious apartment building is located in Mumbai's Parel district. The innovative design and contemporary architecture of this building work beautifully together. This skyscraper is Mumbai's most coveted apartment due to its first-rate amenities and tried-and-true energy-efficient technologies. This building, which offers a lot of opulent features like private plunge pools, expansive sun decks, etc., was design by the best hand-select designers.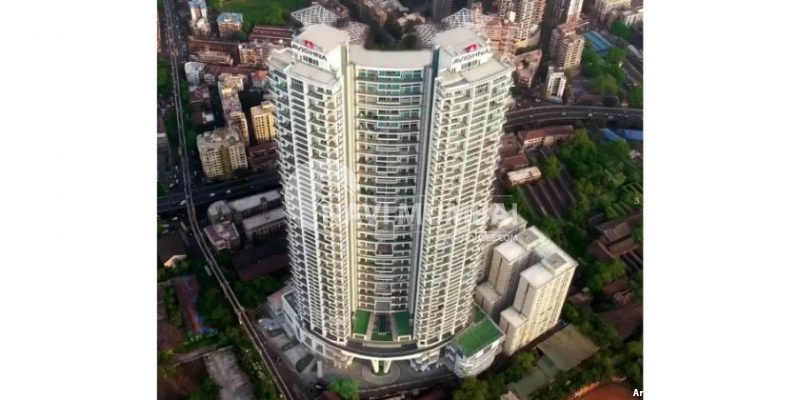 9. Imperial I and Imperial II
Height: 840 feet
Mumbai, India
developed by S D Corporation Pvt. Ltd.
Imperial I & II retained the distinction for being India's tallest building complex till 2019. One of Mumbai's most prominent residential complexes, the building is located there. The construction process began in 2002, and it was complete in 2010.
The most striking aspect of this spectacular residential structure in India is the plant podium built on the ninth level. The building's occupants have access to a particularly beautiful green space in this location. The building is 840 feet tall and has 60 floors. These particular towers were built by the famous S D Company Pvt. Ltd.
These skyscrapers are near the SP Mills Complex in Mumbai.
According to the global rankings, this particular skyscraper is rank as the 258th tallest in the world and the 135th tallest in Asia.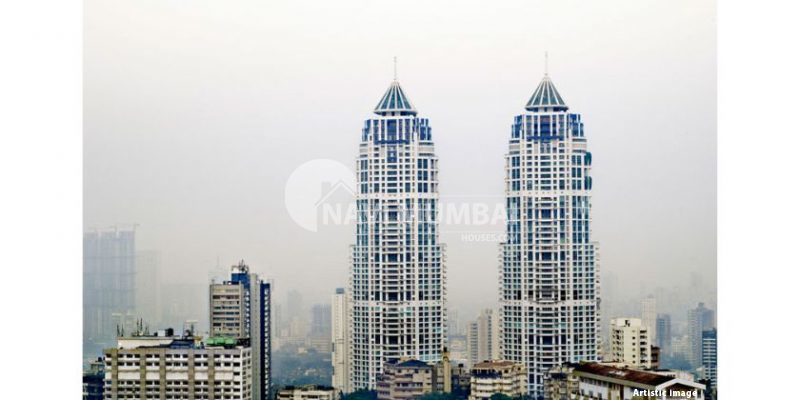 10. Three Sixty West Tower B
Height 839 feet
Mumbai, India
Developed by: Oberoi Realty
This tower is one of Mumbai's most impressive ones. Oberoi Properties is the architect of this 839-foot-tall commercial building. 52 stories are present. This tower provides residents with an unrivalled array of amenities and many lifestyle options through Club 360. Fitness centres, sports courts, kid-friendly activities, and leisure places are just a few of the services offered by this complex.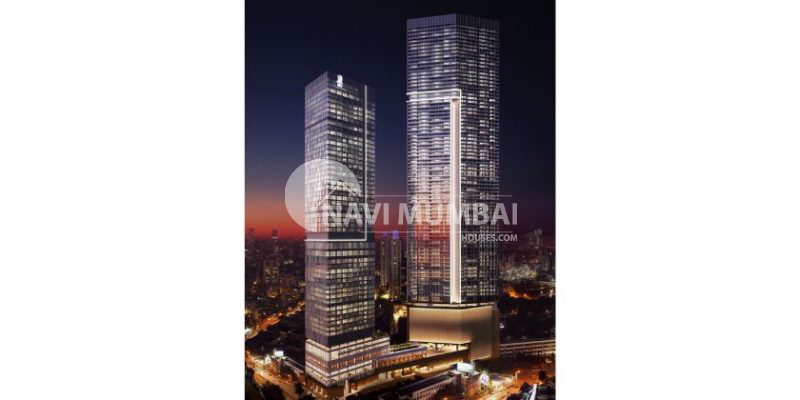 In conclusion: India's tallest structure
Now it is clear which Indian city has the greatest number of skyscrapers. The city of Mumbai is home to more than 74 buildings, some of which are the tallest in India. These skyscrapers are being built in part to bring down housing costs and accommodate an expanding population.
---
You're looking for flat In Kalwa we have the Best Buy Properties In Thane Like Ready to Move & Nearby possession: https://navimumbaihouses.com/property/search/rent/kalwa/
If you want daily property update details please follow us on Facebook Page / YouTube Channel / Twitter
Disclaimer:
The views of this expressed above are for informational purposes only based on the industry reports & related news stories.
Navimumbaihouses.com
does not guarantee the accuracy of this article, completeness, or reliability of the information & shall not be held responsible for any action taken based on the published information.
Also Read
Buy Properties in Navimumbai