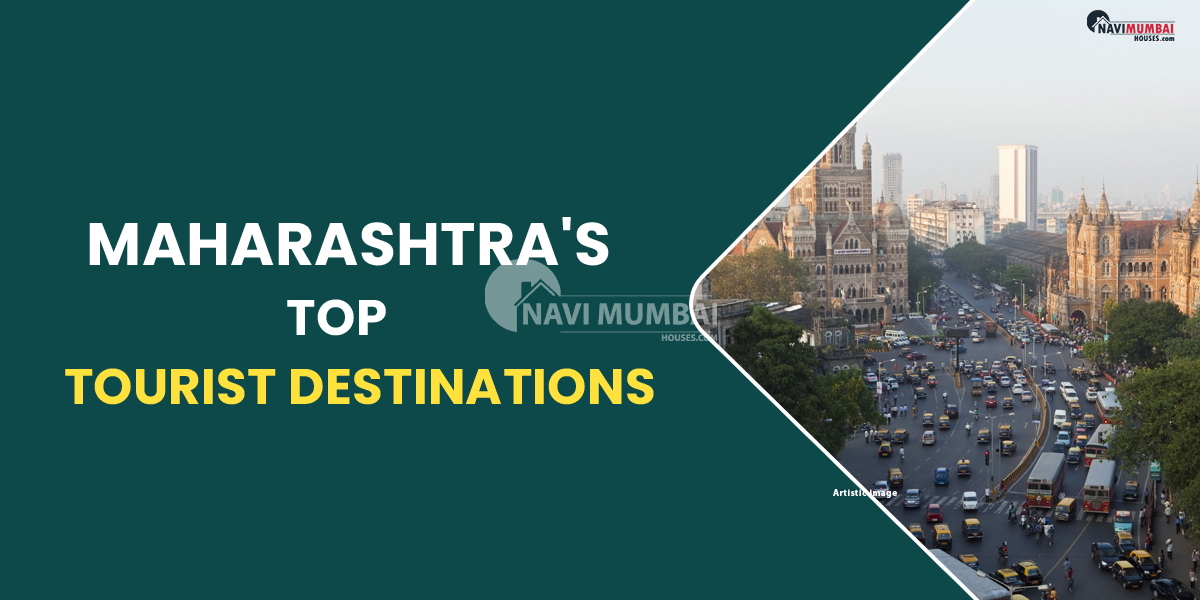 Maharashtra's Top Tourist Destinations
One of India's 29 states, Maharashtra is situated on the western Konkan Coasts. The state is well-known for both its historical significance and abundance of natural beauty. It features the ideal mixture of tourist destinations, including hill towns, seaside resorts, and places of worship. When travelling to India, you must see the tourist attractions of Maharashtra.
---
Are you looking for 2 bhk flat in mira road?
---
By air: Mumbai International Airport, one of India's busiest airports, has connections to almost all of the world's major nations. Both domestic and foreign travellers can use the crowded airport to arrive in Maharashtra with ease. Alternatively, domestic travellers can travel to Aurangabad airport to enjoy Maharashtra's tourist attractions.
By train: Maharashtra is well connected thanks to the state's extensive rail network. There are many railway stations throughout Maharashtra, with the exception of mountainous stations, which make transportation incredibly simple. The two most significant train stations in the nation, Mumbai and Pune, are where trains arrive from all across the nation.
By road: Road travel to Maharashtra is comparatively simple and comfortable. The NH48 highway, which travels through all of Maharashtra's significant locations, is accessible to tourists.
The top 15 tourist destinations in Maharashtra
Check out the following list of the top tourist destinations in Maharashtra:
Ellora and Ajanta Caves
One of the top tourist destinations in Maharashtra is the Ajanta and Ellora caves. Millions of visitors travel from all over the world to these caves, which have been designated UNESCO World Heritage Sites. : They are accessible by roads and are situated in the Maharashtra state's Aurangabad district. There are 17 Hindu caverns, 12 Buddhist caves, & 5 Jain caves in the cave complex. One of the largest Hindu temples made out of rock is located in the Hindu caves.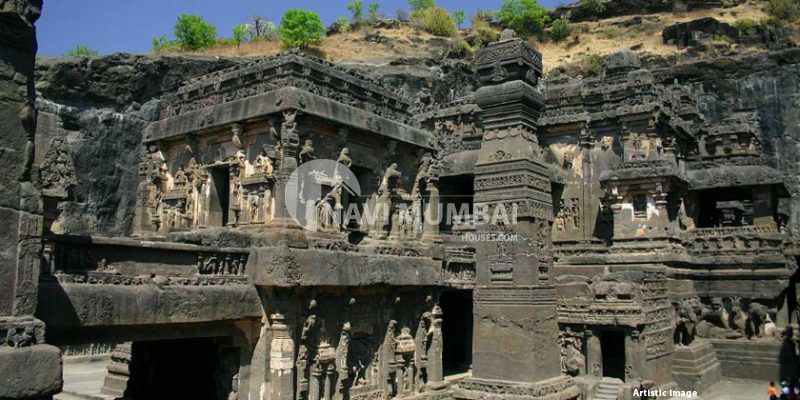 These historic paintings come from about 600 and 1000 CE. The cave system also contains the largest single monolithic rock excavation in the entire world. They were built during the Rashtrakuta and Yadava dynasties. Tourists will be mesmerized by the splendour of these caverns and the prehistoric paintings and will grow to love old Indian art.
You can reach Ajanta and Ellora caves from Aurangabad in a short 3-hour journey. The best route to take to get here is the Aurangabad-Ajanta-Jalgaon Road.
Mahabaleshwar
A little hill town called Mahabaleshwar may be found in Maharashtra's Satara district. The town is well known as a popular tourist destination in Maharashtra. The town served as the summer capital of the Bombay Presidency during colonial times, and the Krishna River has its source here. The town, which is nestled in the Western Ghats, provides stunning views of the hills. Mahabaleshwar is a lush city, therefore wherever you go, you will be.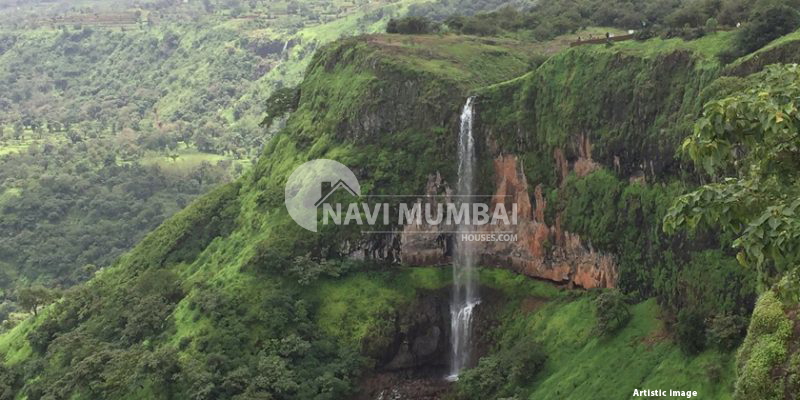 Major pilgrimages are made to this well-liked tourist attraction by worshippers who visit the Krishnabai temple. Kate's Point, 3 Monkey Point, Venna Lake, Arthur Point, & Lingmala Waterfalls are a few of the other well-liked attractions in this area. You can spend some time at the different resorts nearby and take in the Western Ghats' breathtaking scenery.
Via the NH 48 route, Mahabaleshwar is conveniently accessible from Pune. You may reach this great tourist location in Maharashtra after a short, gorgeous trip that doesn't last more than three hours.
Mumbai
Mumbai must be mention in any list of popular tourist destinations in Maharashtra. Mumbai, the capital of Maharashtra, is one of India's largest metropolitan areas. The city of dreams is one of the most populated in the nation with over 20 million residents. The city, which is near the Konkan coast of western India, also features a sizable natural harbour.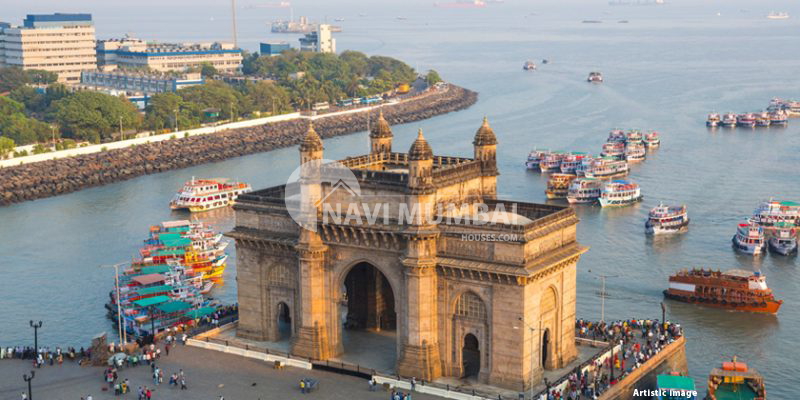 Mumbai is one of the top tourist destinations in Maharashtra because of its fascinating history and top-notch attractions. Chhatrapati Shivaji Maharaj Terminus, Marine Drive, Gateway of India Mumbai, Chhatrapati Shivaji Maharaj Vastu Sangrahalaya, Sanjay Gandhi National Park, Shri Siddhi Vinayak Ganapati Mandir Haji Ali Dargah, and numerous other locations are among the popular tourist attractions in this area. It is absolutely essential to see the historic caverns at Kanheri and Elephanta.
Mumbai has excellent road, rail, and aviation connections. Both domestic and international planes land at the Mumbai International Airport from all over the world. The Mumbai railway station is a crucial train connection that connects the city to various regions of India.
Panchgani
Another significant hill resort in Maharashtra that attracts visitors is Panchgani. The Sahyadri mountain ranges have five hills in which this hill station is tuck. The Panchgani volcanic plateau, which is the second-highest plateau in Asia, shows the Deccan plateau's beauty in India. You may go to Panchgani from Pune by taking the NH 48 route for a short distance.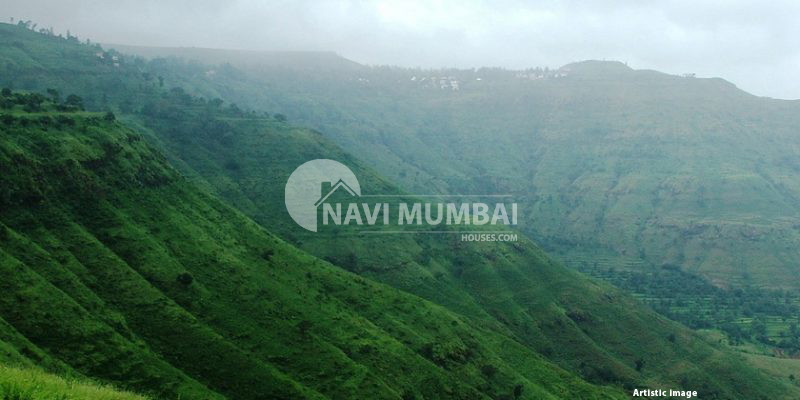 Spend a few days in the midst of nature and take in the expansive views of the hills nearby. Your eyes will be soothe by the verdant hill slopes and woods, which provide some well-deserve rest away from the commotion of cities. All of Panchgani's well-known locations, including Sydney Point, Table Land, Velocity Entertainments, Parsi Point, Devrai Art Village, and the picturesque Panchgani-Mahabaleshwar Road, are accessible to tourists.
Shirdi
Shirdi is one of Maharashtra's well-known locations. In the Rahata Taluka of the Ahmadnagar District sits Shirdi, a place of pilgrimage. Shirdi is well-known throughout the world for its Shirdi Sai Temple, which attracts a sizable number of visitors each year. Shirdi, one of the top tourist destinations in Maharashtra, will provide you some time off from work so that you can experience the spiritual strength of the Shirdi Sai Temple.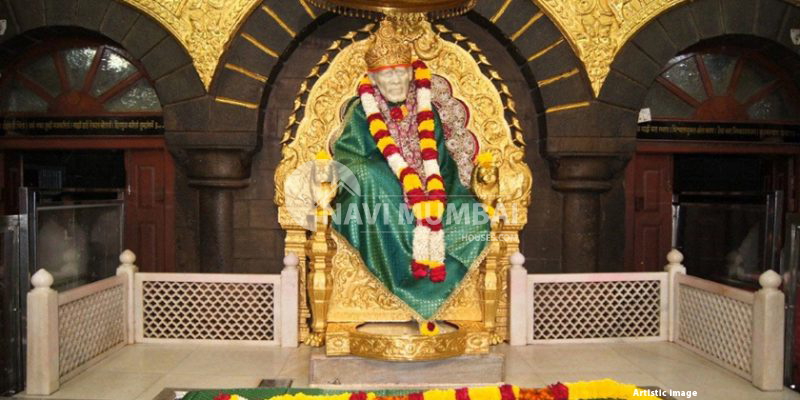 For the revered Shirdi Sai Baba of the nineteenth century, Shirdi Temple was built. Shirdi can be explore briefly as a day trip, or you can decide to hang around and soak in the tranquilly of the town. Sai Heritage Village, Dwarkamai, Sai Tirth Devotional Theme Park, Shree Saibaba Chavadi, Dixit Wada Museum, Lendi Garden, & Prasadalaya Shirdi are some additional noteworthy tourist attractions.
An essential rail link in Maharashtra is Sainagar Shirdi Railway Station, which is in the city of Shirdi. This bustling station welcomes trains from all over the nation.
Lavasa
Lavasa is a charming hill town close to Pune in Maharashtra that is well-known for its tourism. The Italian town of Portofino served as an inspiration for the development of the town. India and Maharashtra residents enjoy visiting this incredibly lovely town in the middle of the hills. It is accessible to travellers of all ages and is situate in the Mulshi Valley, where it gives some picturesque views of the Western Ghats.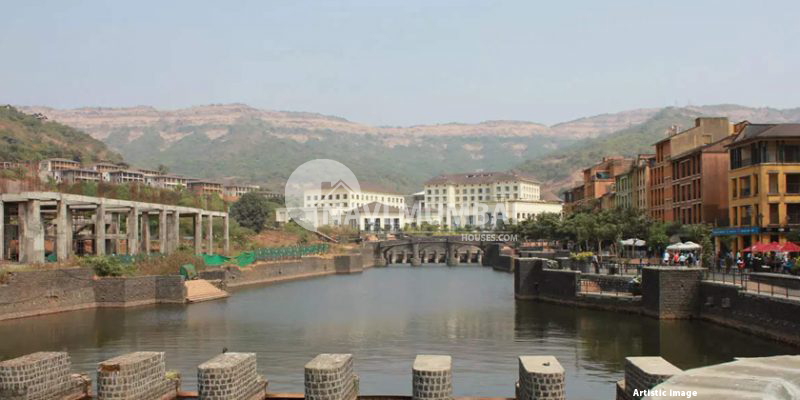 You can explore the city for a day or two and take in the relaxed pace of life. You'll be drawn in and tempt to stay longer by the stunning rivers and lakes in this area. Visit Lavasa's Dasve View Point, Lakeshore Watersports Company, Lavasa Nature Trail, Dasve Lake, Dasve Bird Viewing Gallery, Lavasa Oase Musical Fountain, and many other attractions while you're there.
Pune is only 60 miles distant from Lavasa, and it takes 2 hours to get there. From Pune, travellers can simply travel the Temghar-Lavasa Road to their destination.
Rajmachi
Maharashtra's hills are home to the popular tourist resort of Rajmachi. A popular tourist destination in Maharashtra is the Rajmachi Fort (Killa). The fort, which is surround by a broad plateau, contains two twin strongholds, Shriwardhan and Manaranjan, and is situate amid the rough hills of the Sahyadri Mountains. History buffs and residents who come to admire the fort's historic architecture frequent it.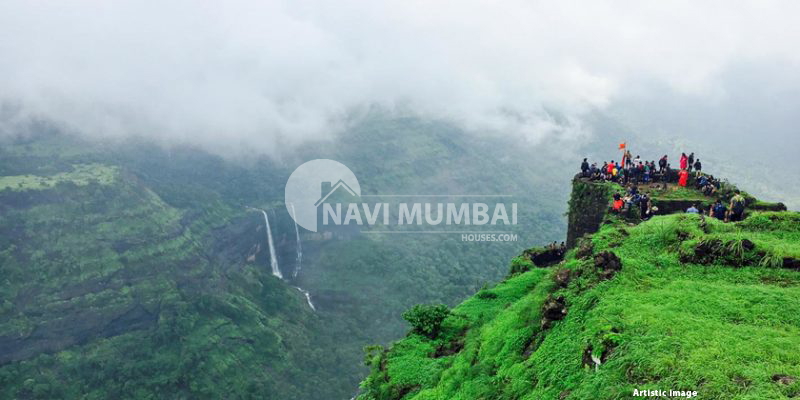 The hill station is yet another well-like vacation spot for travellers who prefer to spend some time in nature without having a demanding plan. Rajmachi is reachable by the Mumbai-Satara Highway from Pune. Major resorts are nearby, so those who love the outdoors may choose to stay home. You can capture some stunning vistas of the hills on camera as mementos.
Lonavala
One of the top tourist destinations in Maharashtra and one of the state's most well-known locations is Lonavala. This well-liked tourist spot is situate in the Pune district and is conveniently reachable by road. The beautiful Mumbai-Pune expressway is the route that will take you to Lonavala. The path spans multiple streams and waterfalls as it winds through the Western Ghats.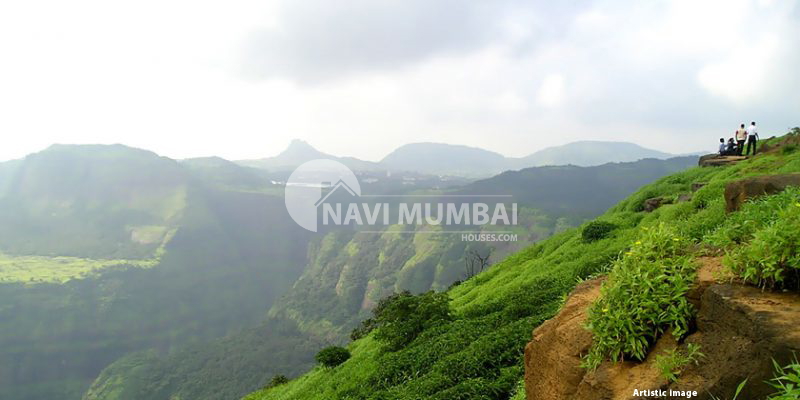 Lonavala is accessible by a lengthy trip along the Mumbai-Pune motorways and is truly a well-liked tourist destination in Maharashtra that merits a unique position on the itinerary. Lonavala is a tranquil hill station with charming lodging options that will undoubtedly cost you a day or two. Della Adventure Park, Kune Falls, Lonavala Lake, Lion Point, Shree Narayani Dham Temple, Tungarli Lake, Bhor Ghat, & Shooting Point are some of the local attractions.
Alibaug
The Raigad District contains the little town of Alibaug. This well-known beach town is renown for its picturesque beaches and is one of the greatest tourist destinations in Maharashtra. If you don't like hill towns, Alibaug town in Maharashtra will be your ideal vacation spot. It is only a few kilometres from Mumbai and is popular with Mumbai residents.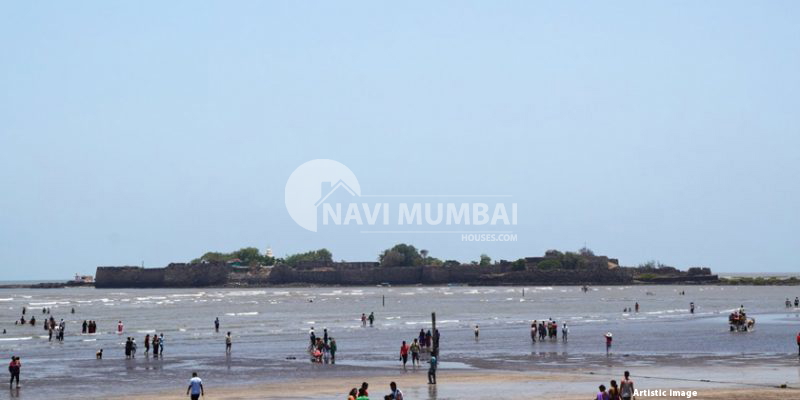 With few people around, Alibaug's stunning beaches are perfect for spending time with friends & family. After visiting Maharashtra's caves and temples, you can spend the weekend here. Stay put in the town's inexpensive hotels and resorts and fills up on some delectable snacks from the food carts. You can also go for walks along the beach to observe the hypnotic sunrises and sunsets. Via NH 66, tourists can quickly travel from Mumbai to Alibaug in under three hours.
Bhandardara
Near Igatpuri is the resort community of Bhandardara. It is situate on India's Western Ghats and features some breathtaking waterfalls and vistas. The village is in Maharashtra's Ahmadnagar district and is only a short drive from both Ahmadnagar and Mumbai. The Ratangad & Harishchandragad forts are just two of the village's many interesting historical attractions.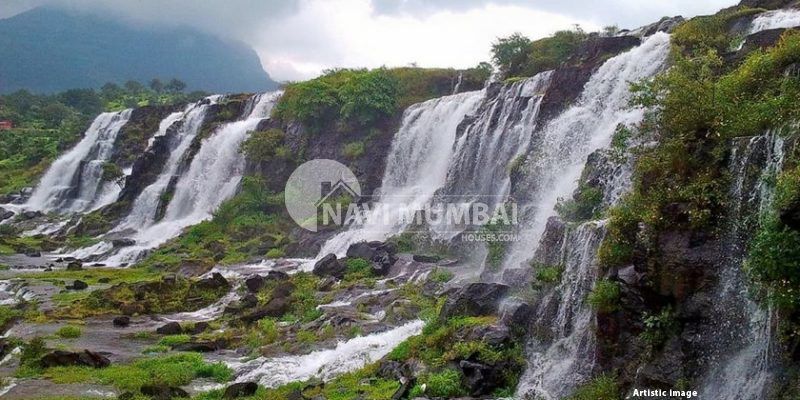 Additionally, you can walk to the Ghanchakkar peaks & take in the eerie vistas there. Bari Village, which is also near to Bhandardara, is home to Mount Kalsubai, the highest mountain in Maharashtra. Wilson Dam, Arthur Hill Lake Umbrella Fall, Kalsubai Peak, Amruteshwar Temple, Pabargad Fort, & Randha Waterfall are some of the other tourist attractions nearby. Bhandardara is reachable from Mumbai via the NH160 highway and is located about 4 hours away.
Kolad
For those who enjoy adventure and thrills, Kolad is the perfect place to visit. The main draw of the town is white water rafting, which is a well-known activity there. The settlement, which is situate in Maharashtra's Raigad district, is home to stunning waterfalls, emerald-green forests, and a scenic Sahyadris backdrop. Kolad is also perfect for those who want to see the pure beauty of nature firsthand.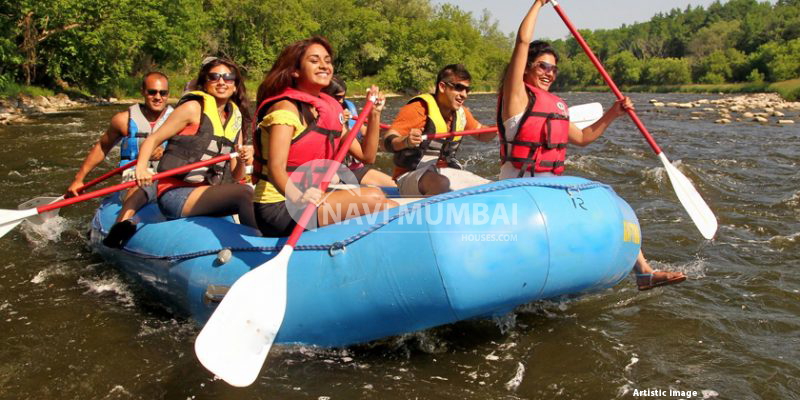 Even if you are not into adventure sports, you can easily spend 1-2 days here because there are so many places to stay in the neighbourhood. Rafting, rock climbing, rappelling, & kayaking are the most popular adventure sports here. The Kundalika River will awe visitors who are out to view some spectacular sights in Maharashtra with its majestic speed & volume.
About 120 kilometres separate Kolad from Mumbai. Mumbai, the nation's capital, is connect to this location by the Bengaluru-Mumbai Highway, the Mumbai Highway, the Mumbai-Pune Highway, the Mumbai-Satara Highway, and the NH 548A highway.
Aurangabad
In addition to being known by these names, Aurangabad is a city in west-central Maharashtra. It is located in the Kaum River's mountainous upland region. The Aurangabad district's administrative centre is located in the city. It is also an important centre for textile production in India, producing a lot of silk and cotton fabrics. The city is also endow with forts and monuments from imperial India's culture and history.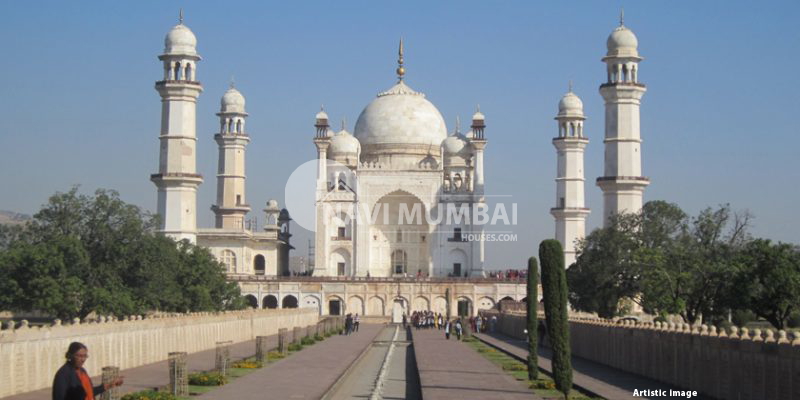 Aurangabad Caves, Grishneshwar Temple, Daulatabad Fort, Jama Mosque, Bibi Ka Maqbara, Panchakki, Himayat Bagh & Salim Ali Lake are the prominent attractions in this area. It should be on your agenda because it is unquestionably one of the most well-known locations in Maharashtra.
Ganpatipule
A little settlement on the Konkan Coast is called Ganpatipule. The town is a well-liked tourist attraction because of its extensive collection of beaches. Due to its spiritual and religious significance, the Swayambhu Ganpati Temple is another important destination in Ganpatipule. Hindus who worship Lord Ganesha visit this place frequently.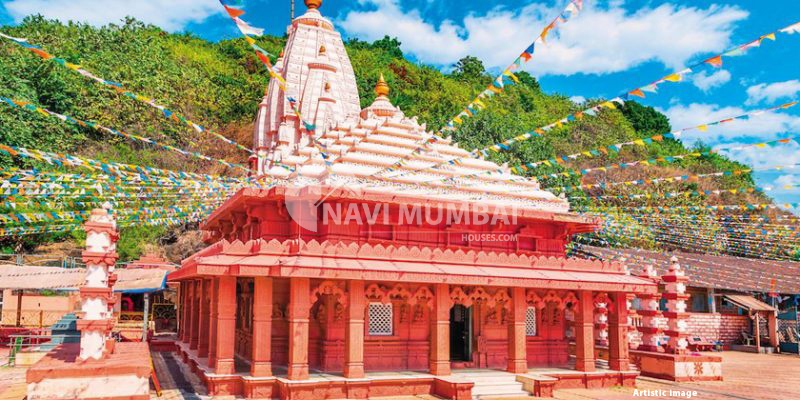 Ganpatipule Beach & Aare Ware Beach is the nearby beaches to check out. The Prachin Konkan, also known as the open-air museum, is a location where traditional Konkan daily life is portray. Other attractions in Ganpatipule include Jaigad Fort and a lighthouse constructed by the British. You can either remain in the beachfront hotels or take a brief tour of the town before continuing your journey. The native cuisine is also one of the area's unique attractions, and it is inexpensive.
You must go to Ratnagiri, which is the closest railway station, in order to get to Ganpatipule. It is only 50 kilometres from Ganpatipule and is easily reachable by both public and private transportation.
Raigad
The initial capital of the erstwhile Maratha Empire was located in Maharashtra's Raigad district. The Raigarh Fort, which receives tens of thousands of tourists each year, and the district's historical significance are also well-known attractions. The fort is situate on a west-facing spur of the Sahyadri Range's Western Ghats, amidst lush, green trees.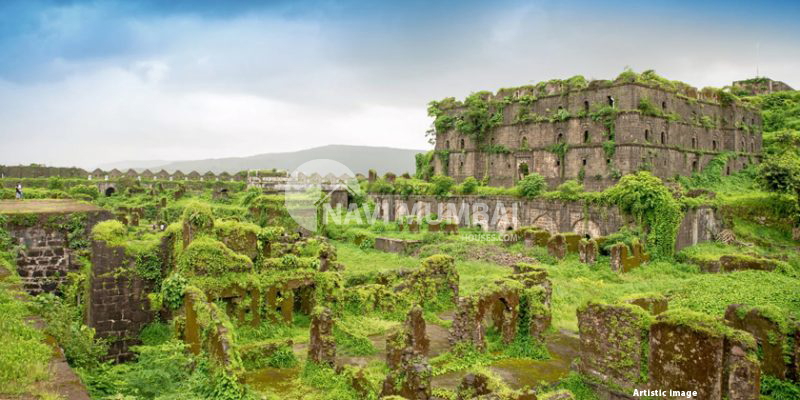 The Fort is situate on a hill with breathtaking views of the Western Ghats and on a flat area of land. One of India's strongest forts, despite being in ruins now. In the 17th century, Shivaji Maharaj constructed it. You may make a quick climb to the fort, examine its historic architecture, and enjoy the Western Ghats' twilight rays. You can remain in this location and spend the entire day admiring Raigarh Fort's splendour.
Mumbai, India's capital is not too far away from Raigad. From the nation's capital, Mumbai, visitors can reach this location by the Mumbai-Pune Route, Mumbai-Satara Highway, and NH 548A highway.
Amboli
In Maharashtra, the mountainous town of Amboli is well known for its waterfalls. The settlement, which is a part of India's "Eco Hot-Spots," is located in the Sahyadri Hills. The hills around the settlement of Amboli are where the Hiranyakeshi River originates. In the cave where the river originates, there is a historic Shiva shrine called Hiranya Keshwar.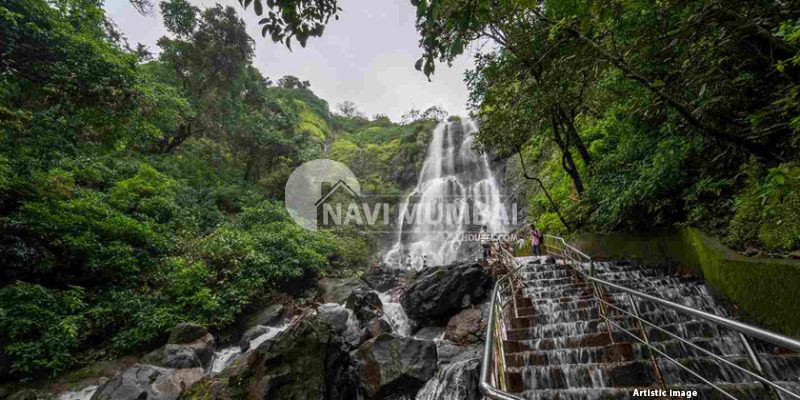 You will be in awe at Amboli's splendour. Even though it is a little town, there are many places to stay, and when you visit the hamlet, you may take in the natural beauty and fauna of Amboli. You can also go to places like Kavalesaad Falls, Nangartas Waterfalls, Shirgaonkar Point, Mahadev Gad Fort, Amboli Ghat, and Mahadev Gad.
Amboli is accessible from Mumbai through the NH 48 and the Mumbai-Satara Highway. Traveling by road won't be an issue because there are many private cabs readily available from the main metropolis.
---
You're looking for New Projects in Mumbai we have the Best Properties In Mumbai Like Ready to Move:https://navimumbaihouses.com/properties/search/mumbai-all/
If you want daily property update details please follow us on Facebook Page / YouTube Channel / Twitter
Disclaimer:
The views of this expressed above are for informational purposes only based on the industry reports & related news stories.
Navimumbaihouses.com
does not guarantee the accuracy of this article, completeness, or reliability of the information & shall not be held responsible for any action taken based on the published information.
Also Read
Rent Properties in Bandra