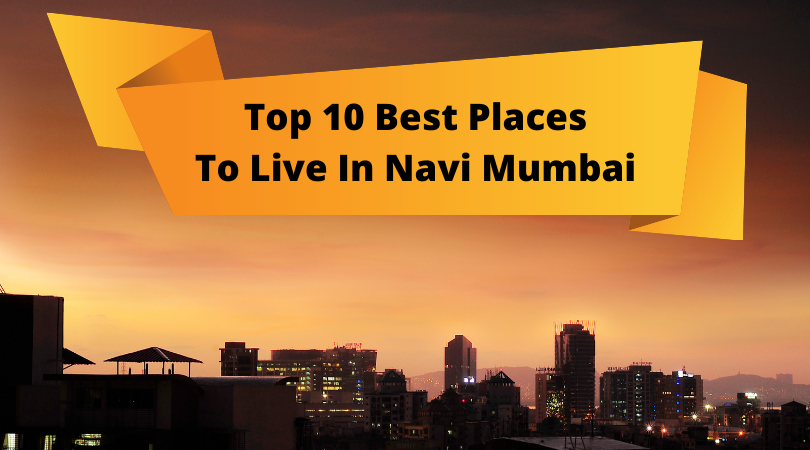 Top 10 Best Places to Live In Navi Mumbai
The property sector is witnessing healthy demand from end-users as an increasing number of investors opt for living in Navi Mumbai due to a better lifestyle and good climate. With relatively good weather conditions and a mild climate, the Navi Mumbai area is highly preferred for residential purposes.  Navi Mumbai reality is getting highly appreciated for their aesthetic value as they are pioneering with the world's best residential projects.
There are plenty of advantages of moving to Navi Mumbai including lower cost of living, very low inflation, and highly structured and well-managed public utilities.  Also, there are numerous educational institutes to choose from including specialization in architecture, engineering, fashion design, medical, etc. Although many cities in India boast such advantages Navi Mumbai boasts them with high quality and comfort.
For those who are interested in purchasing a house in Navi Mumbai, you'll have plenty of options from where to buy your dream property.
For these many reasons, Navi Mumbai is the most sought-after destination in India for real estate investment as well as for a living.
We are listing down the 10 most popular places to live in Navi Mumbai and are high in demand in terms of real estate development.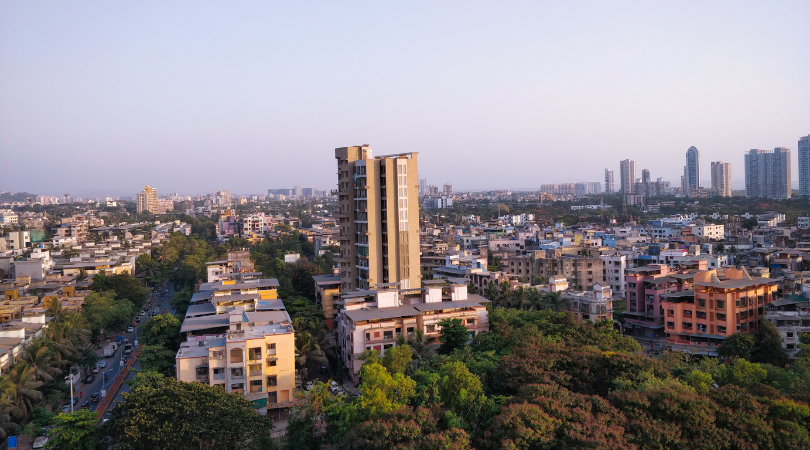 1. Kharghar
In general, Kharghar is a very affordable and convenient destination for comfortable living. The Kharghar area is home to many affordable low-income housing schemes for those who can not afford houses at high prices. A few of them are Vastu Vihar, valley ship, Gharkul, and many more.
This place is also good who are seeking to rent living space for a short term. To fully experience what our neighborhood has to offer, you should plan a trip to Kharghar during springtime or summer when a lot of activities are organized in this area. The variety of public spaces and entertainment venues are located in the neighborhood is impressive, offering something for everyone from kids to old age people.
The per sq. ft. property rate in Kharghar ranges from INR 7,000 – 10,780 
2. Panvel
Panvel is another most sought-after place to live in Navi Mumbai. The locality is home to many new residential as well as commercial developments. It is the most talked-about place for investment because of much upcoming government and private infrastructural development. One such development is the upcoming International airport project, together with another planned city project i.e. Navi Mumbai Airport Influenced Notified Area (NAINA)
The locality such as Panvel East, Panvel West, New Panvel, Khanda Colony, Adai, Chipale, is the most preferred places for living in Panvel.
The per sq. ft. property rate in Panvel ranges from INR 4,230 – 9,850
3. Kamothe
Kamothe is a new residential hub near Panvel, located adjacent to the Mumbai- Pune highway. It is a well-planned region with a good social infrastructure comprising of schools, recreational parks, shopping centers, and hospitals.  The place is close proximity to Taloja Industrial Area, the upcoming Navi Mumbai International Airport.
Kamothe is an ideal destination for budget home buyers in Navi Mumbai, as this place has luxury properties at competitive prices and the lowest in the Navi Mumbai area.
The areas like Kalamboli, and Khandeshwar are the most popular places to stay in Kamothe.
The per sq. ft property price in Kamothe ranges from INR 5,900 – 9,150.
4. Nerul
Nerul is one of the most prestigious places located within the metropolitan city. It is a premium residential and commercial locality in Navi Mumbai, comprised of low, mid-and high-rise apartments, as well as individual row houses. Besides, Nerul is home to a few IT parks and commercial complexes, an MIDC industrial area, various professional colleges, and international schools. The area around Nerul has several recreational green spaces and playgrounds that are well maintained by the authority.
The per sq. ft property price in Nerul ranges from INR 10,100 – 16,150 
5. Taloja
Taloja boasts of various premier services and facilities that cater to residential and commercial purposes.  The locality is considered one of the best industrial clusters in Navi Mumbai but now is developing into a residential hub at a faster pace. Taloja offers luxurious apartments at affordable prices that offer amenities like a swimming pool, gated multi-story parking, and many other luxurious facilities. The cluster forms an attractive option for those who desire to live in a developed urban area close to railway facilities and other amenities.
The per sq. ft property price in Taloja ranges from INR 4,300 – 9,550 
6. Ulwe
Ulwe is an affordable residential locality to live in Navi Mumbai, comprising of low, mid-and high-rise apartments. One of the key features of Ulwe that attracts investor is it is being located close to the upcoming Navi Mumbai International Airport.
Ulwe is a new residential development area and is rapidly evolving into a premium residential locality. The locality has now emerged as a well-planned residential destination that offers a large number of amenities at very reasonable prices.
The node has enabled us to provide ultra-fast connectivity to the other part of the city with the help of the upcoming metro train project.
The per sq. ft property price in Ulwe ranges from  INR 6,210 – 9,100 
7. Vashi
The Vashi comprises a wide range of residential buildings and row houses. Its layout is unlike any other locality in Navi Mumbai. This area is the oldest part of Navi Mumbai and you could see buildings from old age standing tall eyes witnessing the history of our ancestors. Apart from that, the city is also home to various modern architectures and skyscrapers. There are various places in Vashi that are commercial zones and are home to Various IT parks and private educational institutes. Vashi is the most preferred living space in Navi Mumbai being just next to Mumbai with great connectivity facilities.
The per sq. ft property price in Vashi ranges from  INR 8,580 – 17,940  
8. Airoli
Airoli is one of the most beautiful neighborhoods in Mumbai. It boasts a wide range of affordable to premium apartments, catering to home buyers in every budget segment. Airoli has a good social infrastructure of schools and colleges, hospitals, restaurants, markets, and parks. The locality is also well connected to Thane and Mumbai, through Thane-Belapur road, and the Mumbai Suburban Railway. If you're looking for a city where you can travel anywhere by train, bus, or by car, but travel within your budget boundaries, then Airoli makes a great place to stay!
The per sq. ft property price in Airoli ranges from   INR 9,450 – 15,350 
9. Seawoods
There are many exclusive services and properties available in Seawoods estate which will attract anyone to buy the property and live life comfortably. NRI complex in Seawoods is known for its luxurious amenities imbued in every nook and cranny. It's also used by celebrities and high net worth individuals who desire to live an impeccable lifestyle near the sea-shore.
The other key feature of Seawoods is the beautiful Palm Beach Road that passes through it. The road is very beautifully decorated with palm trees and is very smooth. It offers excellent connectivity to adjoining employment hubs like CBD Belapur, Vashi, Nerul, and other industrial areas of Navi Mumbai.
The per sq. ft property price in Seawoods ranges from  NR 9,450 – 15,350 
9. Belapur
The main attraction of Belapur is the intricately designed roads, the lush greenery surrounding the residential areas, and, of course, the pristine beauty of the surroundings. These places offer the perfect mix of all that makes for an ideal environment to lead a happy life and enjoy great nature.
The per sq. ft property price in Belapur ranges from  INR 9,400 – 13,950 
---
Are you looking for investing in properties in Kharghar? We can help you, we are the most trusted Realtor in Navi Mumbai.  To know more about us you can call us on +91 8433959100. 
We would be happy to serve you!
For any other queries, you can drop us a mail at [email protected]
Watch the Video For Best Projects in Navi Mumbai
Disclaimer:
The views of this expressed above are for informational purposes only based on the industry reports & related news stories.
Navimumbaihouses.com
does not guarantee the accuracy of this article, completeness, or reliability of the information & shall not be held responsible for any action taken based on the published information.