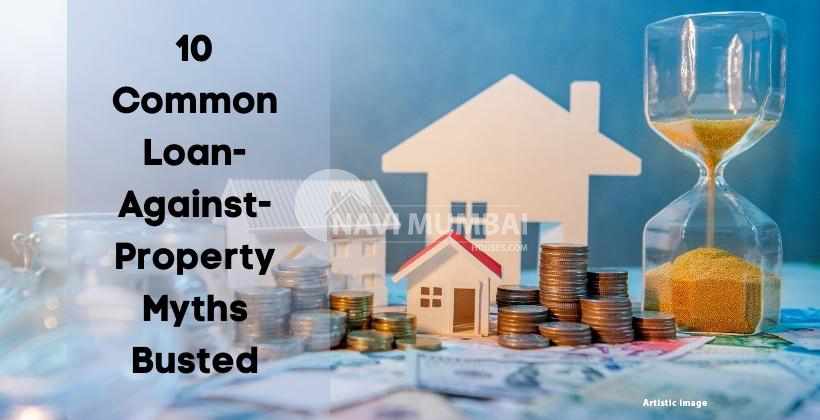 10 Common Loan-Against-Property Myths Debunked
Property Myths- There are a lot of myths and misconceptions about Loan Against Property (LAP) that need to be debunked. To learn more about LAP and the beliefs surrounding it, see the blog. In simple terms, a Loan Against Property (LAP) or mortgage loan is a secured loan that you can take out using your home or business as collateral. Because of its low interest rate and flexible end-use, LAP is considered to be the greatest solution for meeting all of your financial demands when compared to other forms of loans such as personal loans, gold loans, and business loans.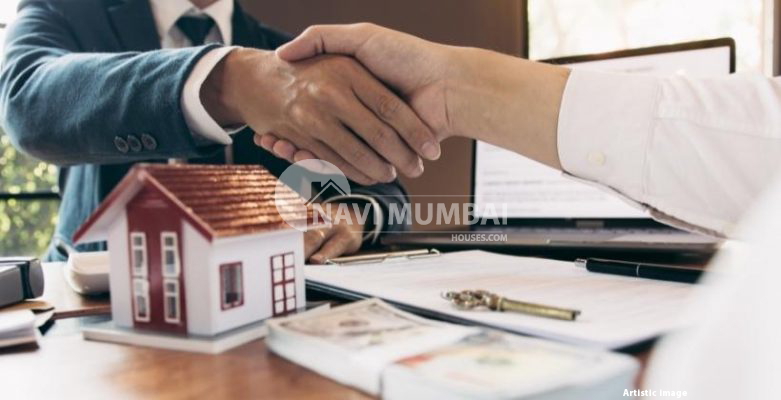 ---
---
The procedure for obtaining LAP is straightforward. All you have to do is hold your property (whether residential or commercial) as collateral with a bank or NBFC in return for a significant sum of money and repay the EMIs over a certain period of time. A Loan Against Property, unlike an education loan or a house loan, may be used to meet a variety of financial demands such as medical expenditures, weddings, further education, home or company development, and so on.
Ten Common Loan-Against-Property Myths (LAP)
Numerous people believe that a loan against property is a godsend. However, there are many misconceptions about it. Read on to learn about the LAP misconceptions that we have debunked.
You are unable to use the property for which you have pledged.
One of the most popular misconceptions about LAP is that you can't live in or utilise the property you've pledged as collateral. This myth is untrue. There is no problem as long as you pay your EMIs on time and do not fail on your payments. As a result, before applying for an LAP. You may use an online Loan Against Property EMI Calculator to see what your EMIs would be if you take out a specific loan amount. This way, even before you apply for a house loan, you can see if you'll be able to pay the EMIs.
Furthermore, if you do not pay your EMIs on time, the lender has the authority to sell your home to recoup the unpaid loan balance. As a result, make careful to pay your EMIs on time. As late payments have a negative influence on your credit score. It's a good idea to automate EMIs by giving the bank standing instructions.
Funds Can Only Be Used For Specific Purposes
Another prevalent misconception about LAP is that the funds may only be use for specific purposes. A Loan Against Property, like other loans such as gold loans, personal loans. And top-up house loans, can be utilised to meet a variety of financial demands (medical expenditures, weddings, further education, home or company development, and so on), with the exception of speculative or unlawful objectives.
You can only pledge a residential property.
Many people believe that we may only apply for LAP with a residential property as collateral. This is untrue since you can apply for a Loan Against Property by pledging a commercial property, such as a warehouse or a factory. If you want to get the loan money fast and easily, all you have to do is maintain all of your paperwork up to date and present legitimate proof.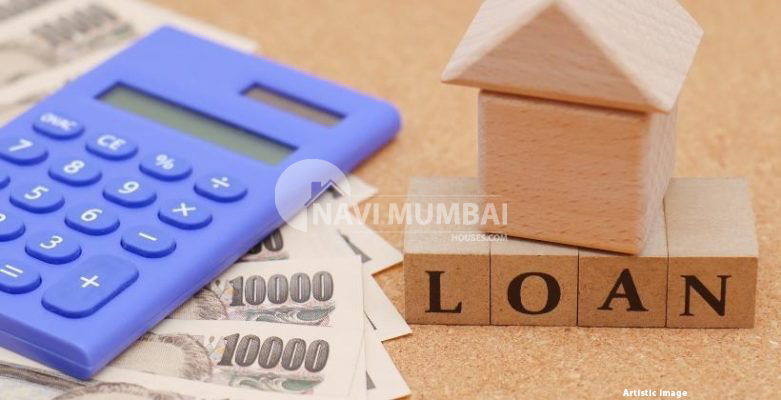 Borrowing up to the full value of the property is possible.
The Loan to Worth (LTV) ratio is the percentage of the property's value that a lender may finance with a loan. As a result, many purchasers assume that if they apply for a Loan Against Property. They will be approved for 100% of the property's market value.
However, the maximum amount a borrower may borrow is determine by the property's worth. With lenders often approving loans of up to 70% to 80% of the property's value. Many variable, such as infrastructure, the property's age, geographical stability. And so on, are taken into account while appraising the property. Loan disbursement might take anywhere from 7 to 21 days once the appraisal procedure is complete.
To be eligible for LAP, you must have a high income bracket.
Yes, your income is important when applying for a Loan Against Property. But even if you have a moderate income, you may apply. Various lenders have different minimum income requirements for salaried and self-employed people.
Even if your net income is minimal, you may strive to acquire the lender's trust by keeping your obligations low and paying all of your present EMIs on time. It makes no difference whether you have a large or modest salary provided you can persuade the lender that you can repay the loan without defaulting.
LAP has a high rate of interest.
It's a frequent misconception that if you apply for LAP, you'll have to pay a hefty interest rate. The interest rate on an LAP is mostly determine by the borrower's credit score, income. And repayment capabilities because it is a secure loan backe by collateral (the borrower's business or residential property).
If you have a credit score of 750 or more. The lender will be able to trust you by granting you an LAP at a reduced interest rate because you have paid your prior loan EMIs and credit card EMIs on time and without default. If you have a bad credit score, on the other hand. You won't be able to acquire LAP at a cheaper interest rate or bargain with the lender.
The Approval Process is Inconvenient
Yes, as compared to a personal loan. The LAP procedure takes a little longer since it requires collateral and a lot of paperwork. But it isn't difficult or stressful. To expedite the LAP application process. The borrower must ensure that he fits the eligibility criteria and provide all legitimate KYC, income, and property papers. Furthermore, many lenders allow customers to apply for a Loan Against Property online. Making the loan application process easier for the borrower.
Property Myths-The Lender Requires Possession of the Collateral
You retain complete ownership of the collateral as long as you pay your EMIs on time and do not fail on your payments. You must surrender your original property paperwork to the lender when applying for LAP. But you will receive them back once you have completed the full and final settlement.
Property Myths-LAP's tenure is shorter.
Because LAP contains a large loan amount ranging from Rs. 50 lakhs to Rs. 1 crore, the term is extend to 20 years to allow you to pay the EMIs without difficulty.
Property Myths-Taking LAP Isn't a Good Idea
There is no harm in pledging your collateral to get LAP if you are certain of your credit score and repayment capabilities. When compared to other loan alternatives, LAP has a number of advantages, including a cheaper interest rate. A longer term, and the potential to take out a second loan (only if you have the ability to repay the particular loan amount). Aside from the ones listed above, there may be other fallacies about Loan Against Property. However, you should not accept such legends and should discuss all of your concerns with the lender.
---
You're looking for Buy Homes in Navi Mumbai we have the best Buy Homes in Navi Mumbai  Like Ready to Move & Nearby possession: https://navimumbaihouses.com/property/search/buy/navi-mumbai-all/
If you want daily property update details please follow us onFacebook Page / YouTube Channel / Twitter
Disclaimer:
The views of this expressed above are for informational purposes only based on the industry reports & related news stories.
Navimumbaihouses.com
does not guarantee the accuracy of this article, completeness, or reliability of the information & shall not be held responsible for any action taken based on the published information.
Also Read
Buy Properties in Navimumbai