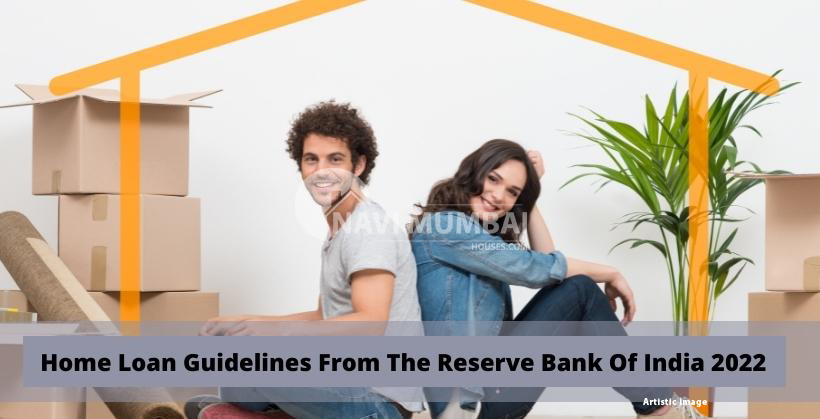 Home Loan Guidelines From The Reserve Bank Of India (RBI) As Of 2022
The Reserve Bank of India (RBI) regulates house loan criteria, which are constantly changing owing to numerous economic circumstances. Read the blog to learn more about the RBI and how its home loan restrictions affect borrowers. The Reserve Bank of India (RBI) is India's central bank, which was formed in 1949 with the primary goal of managing and governing the country's financial system. It is also known as the banker's bank, and it assists in the regulation of the banking industry.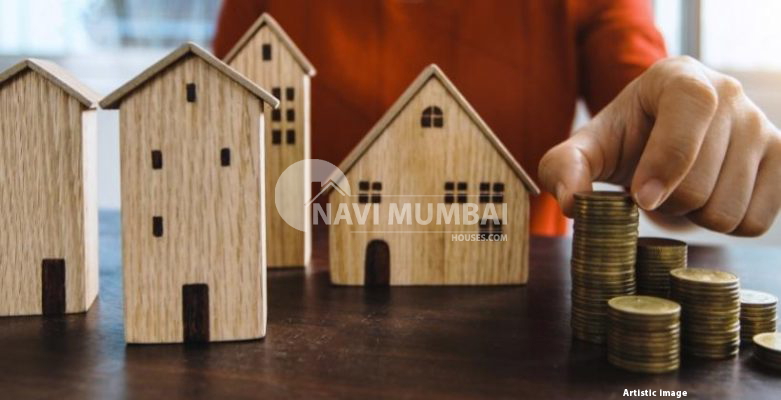 ---
---
Reserve Bank Of India-In the same way, when it comes to finance, the RBI acts as a coordinating body that shapes all policies. Every lender, whether a bank, a non-bank financial firm, or even a housing financing company, is require to follow RBI criteria when making a loan, regardless of the kind of loan – house loan, personal loan, gold loan, Loan Against Property, Business Loan, and so on. Read this article to learn about the RBI's home lending guidelines and regulations.
Home Loan Guidelines from the RBI
We provide you the RBI's most recent rules for the year 2022.
Refinancing Rate
Reserve Bank Of India-For the tenth time in a row, the RBI opted to hold the repo rate steady on February 10, 2022. The six-member Monetary Policy Committee, led by governor Shaktikanta Das, unanimously opted to hold the rate at 4% and the reverse repo rate at 3.35 percent.
The repo rate has a direct impact on a house loan's interest rate. When the RBI maintains the repo rate low, the cost of borrowing for banks falls, and banks pass these savings on to their consumers.
LTV (Low Value Vehicle) (Loan to Value) LTV ratio is a measure of lending risk that all financial organisations, including banks and non-bank financial companies, consider before approving a house loan.
The RBI has enhanced the Loan to Value Ratio to 90 percent in cases where the house loan is less than Rs. 30 lakhs, in order to encourage people to buy homes and make home loans more accessible. In addition, the LTV ratio for loans above Rs. 75 lakhs might be up to 75%. As a result, the greater the LTV number. The easier it will be for an individual to acquire a house using a home loan.
Furthermore, the RBI has said that registration fees. Stamp duty, and paperwork fees would not be used into the LTV calculation. As a result, the upfront payment of 10% that the house loan borrower is require to make is reduced. Banks are also permitted to include registration. Stamp tax, and other paperwork expenses to the cost of the property for the purpose of calculating the LTV ratio if the cost of the house does not exceed Rs. 10 lakh.
Reserve Bank Of India: Fees for prepayment
A house loan can be for as much as Rs. 1 crore or even more in some situations, with a maximum term of 30 years. If you pay off your house loan in full or in part before the term finishes, you will save money. This can be accomplish if you receive additional funds for whatever reason (profit in business or salary hike). As a result, RBI has cancelled prepayment penalties in the event of fluctuating interest rates and retained the penalty up to 3% in the case of fixed interest rates to assist house loan borrowers. Previously, the lenders demanded a prepayment penalty of up to 5% of the loan amount.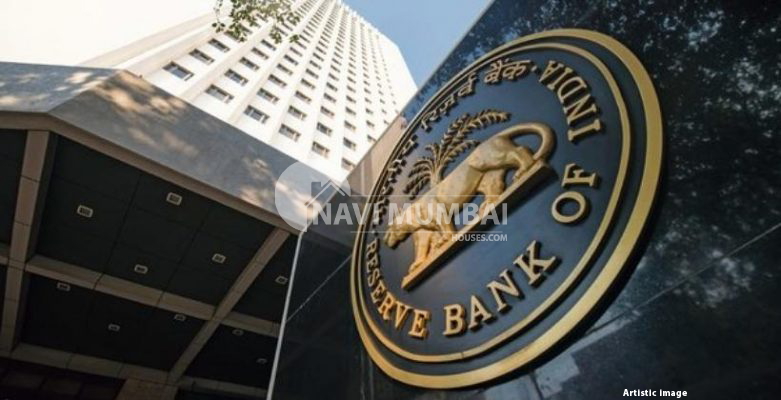 Reserve Bank Of India: Facility for Balance Transfer
RBI has abolished foreclosure charges in order to assist house loan customers in refinancing their loans. Borrowers of house loans may now simply switch their loans to another bank for a reduced interest rate. As a result, when the borrower forecloses on his existing bank's house loan, he does not have to pay the foreclosure fees.
Let us now explore the things we should bear in mind before applying for a house loan in 2022. Given that we know the current RBI rules for a home loan.
Reserve Bank Of India: Things to Think About Before Applying for a Mortgage in 2022
Compare Home Loan Choices: You may compare different home loan options all in one place. Important factors of a house loan, such as interest rates, loan amount, term, and other fees and charges. Should be include in your study (processing fee, prepayment charges, stamp charges, etc.) You can pick an economical home loan option by comparing these variables before applying for a house loan.
Credit Score: One of the most important variables that banks check before approving you for a house loan is your credit score. Anyone wishing to apply for a house loan and looking for a low interest rate with favourable terms and conditions should have a credit score of 750 or above. Maintaining a decent credit score is very simple; all you have to do is pay your loan and credit card EMIs on time.
Tenure: If you're thinking about getting a house loan. You'll need to figure out how long you want to pay it back. Your home loan EMIs are determine by the length of your loan. Banks often prefer applicants with a shorter term. Which is advantageous to an individual since he is obliged to pay EMIs for the shortest amount of time. However, if you are willing to pay EMIs for a longer period of time, you can do so. Using an online Home Loan EMI Calculator, you may assess your repayment capacity and determine the appropriate loan term.
Reserve Bank Of India: Think About Before Applying for a Mortgage in 2022
Processing Fees: Every home loan borrower must pay a charge to the lender in order for the loan application to be process. Most banks and NBFCs levy a processing fee that ranges from 2% to 2% plus GST. The processing charge, on the other hand, might differ from one lender to the next. To minimise any additional costs, you should seek for a bank that has a minimal processing fee.
Down Payment: When you apply for a house loan, you will be request to make a 10% to 15% down payment on the overall loan amount. The remainder of the house loan is convert to home loan EMIs, which you pay until the term finishes. As a result, if you have sufficient money. You may increase the down payment and reduce the amount of interest you will have to pay in the future.
Mortgage in 2022
Documents: A house loan requires collateral, which necessitates the production of a considerable number of documents. As a result, before applying for a house loan with a bank. You should carefully study the bank's terms and conditions and enquire about all of the needed paperwork. The lender may reject your loan application if you do not present all of the required documentation.
The RBI is constantly updating the requirements for house loans in order to encourage more people to apply for them and to ensure that all lenders are following the same set of laws and regulations. It's always a good idea to keep up with the current RBI standards so that you can select the correct home loan provider.
---
You're looking for Buy Homes in Navi Mumbai we have the best Buy Homes in Navi Mumbai  Like Ready to Move & Nearby possession: https://navimumbaihouses.com/property/search/buy/navi-mumbai-all/
If you want daily property update details please follow us onFacebook Page / YouTube Channel / Twitter
Disclaimer:
The views of this expressed above are for informational purposes only based on the industry reports & related news stories.
Navimumbaihouses.com
does not guarantee the accuracy of this article, completeness, or reliability of the information & shall not be held responsible for any action taken based on the published information.
Also Read
Buy Properties in Navimumbai