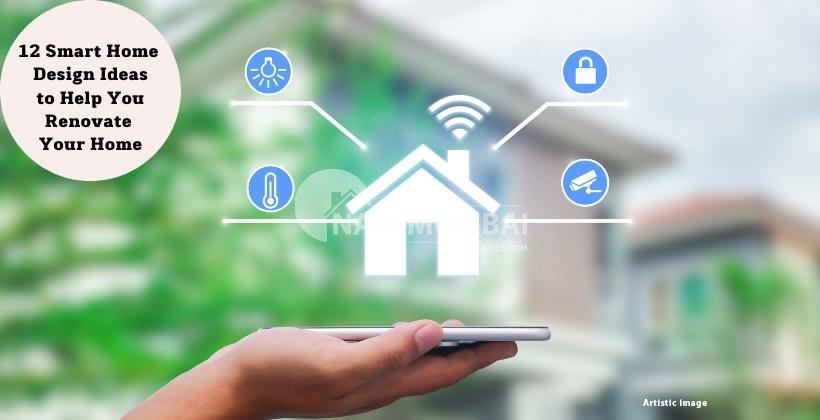 12 Smart Home Design Ideas to Help You Renovate Your Home
With the start of a new year, 2022 is expected to be a year of technological advancement and progress. In 2022, smart home concepts are the way to go, and environmentally forward-thinking is the way to go. Smart home automation ideas abound on the internet, and many individuals have chosen to live a smart lifestyle. If you're thinking along the same lines, here are 10 smart home ideas to make your life simpler while also making your house smarter.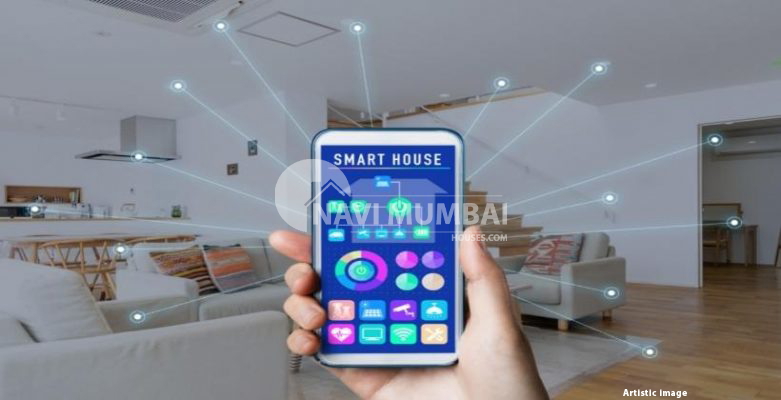 ---
If you are looking to purchase a home in the new year, we have the best options for you: New Projects In Mumbai
---
In 2022, these are the top 12 smart home ideas you can use in your home.
1. The use of smart locks
If you're searching for smart home ideas, acquire a smart lock for your door if you're tired of fumbling with a number of keys every day to get into your house, or if you want to be able to allow your kids in without handing them a key they could lose. Keyed and keyless entry systems are available for smart locks, allowing you to trigger the deadbolt with a code or a key.
Some smart locks look like standard deadbolt locks, but they have Bluetooth or Wi-Fi capabilities, and they add to the smart home's interior design. Touchscreen keypads are used for other locks for a sleek look and the added security of a backup code. When you leave and return, you may set your lock to recognize your smartphone and automatically lock and unlock the door. Whenever the door locks, for example, you may set your lock to arm your safety system. This 2022 connected home concept not only assures your safety but also your comfort.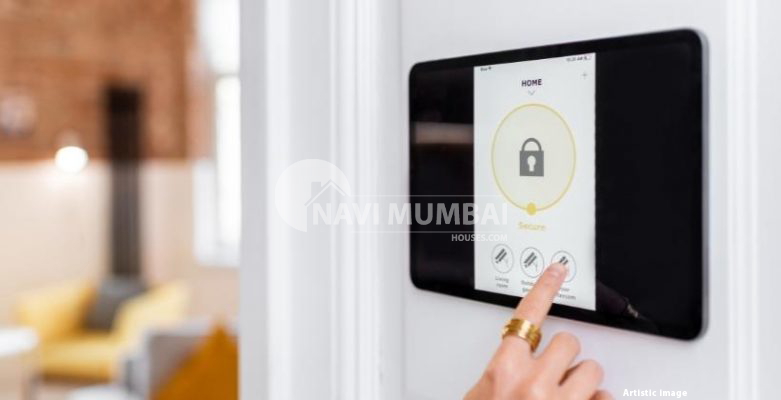 2. Sensors on entry
In 2022, this creative smart house concept will be a need to. If a door is open or half-open, door and window sensors will alert you, so they will work with your security system to notify your alarm provider in the event of a security incident.
If you don't need to replace your standard lightbulbs in bedroom lamps with smart lights, smart outlets are yet another simple option for giving you smartphone control over your lighting. If you connect the outlet to your smart speaker, you can also get vocal style light and appliance control.
3. Smart Speakers – Media
You can listen to audio in bed while your partner rocks out from the kitchen if you have voice assistants in different rooms of your house. This house automation design concept allows us to connect with your family members.
4. Creative Cooktops
If you enjoy cooking or have small kids at home, a cooktop is a must-have in your kitchen. Because they employ induction technology to heat just the food in your pans, these smart ranges don't become as hot as standard cooktops. It saves fuel, cooks your food more quickly and evenly, and protects your food from heat damage. Most of them also feature touch-screen capability, which makes cooking much faster, simpler, and much more fun than it was previously. This is a smart house design idea for new building projects; you may design your area without having to cut technology.
Another smart home idea is to invest in a speaker system if you have the funds (such as Amazon or Google speakers). These devices are reduced and are used to operate other smart devices at home using voice control, and they also offer their own set of features. If you're baking and you've used up all of the sugar, there's no need to stop what you're doing to write a note. You may just say to Alexa, "Alexa, add sugar to my grocery list." The next time you're in the store, open the Amazon app on your smartphone to see everything you've added to your shopping list.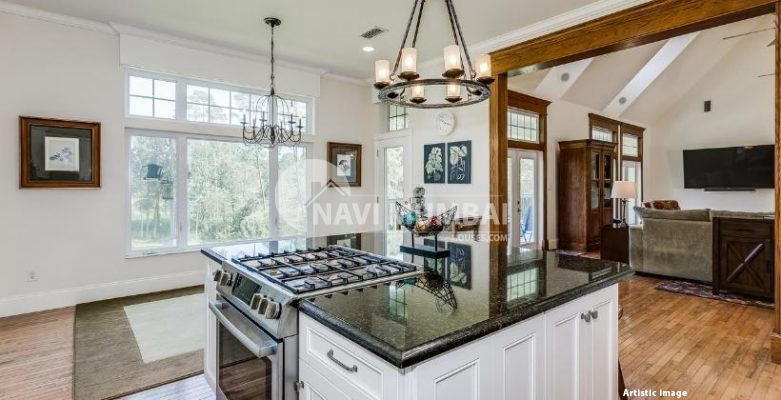 5. Refrigerator with Intelligence
If your refrigerator could do more than keep your food chilled? Many people use their refrigerators to collect notes, photographs, and the family calendar, but what if your fridge could do much more? Built-in family hub touch displays on smart refrigerators now allow users to access the internet, watch their favorite programs, write notes for each other, browse the family calendar, and more. These are, without a doubt, some of the top home automation ideas for 2022. Smart refrigerators may also be able to monitor interior changes in temperature, ensuring that your food is kept at the proper temperature at all times.
6. Control Panel for Smart Homes
Consider replacing your wall switches with a smart, touch-screen panel to manage your lights and other electronics as a connected home concept. You'll have access to everything in one spot, like security as well as audio for calling other rooms, instead of simply the lighting. Smart lighting that recognizes when you enter a room and turn on, weather, configuring lights to turn on even while you're away and many more are all available. With just a few touches, you can manage every part of your house with this clever connected home idea. Furthermore, because they blend in perfectly with your wall, you can position them anywhere your family gathers to make society even simpler for everybody.
7. Robotics Technology
Pool cleaners, window washers, and Roombas robot vacuums may all be used in conjunction with your home automation system to educate your house on how and when to clean itself. It's a smart home concept that allows you to multitask with ease.
8. Home Automation
Almost anything that moves can be controlled with this smart home technology concept. Adjust the drapes, shades, or blinds to keep the mid-afternoon sun out of your eyes without having to get up. You can fold up your Bed frame without bending or stooping.
Managing the light
Light switches are useful for small rooms with few uses, but most people currently use their living rooms for a range of activities including a large group. To control the lighting in these locations, a smart light panel is an excellent smart home design solution. Light panels provide you with more fine control over the many types of lighting around the space, allowing you to simply choose the light for your activities with just a single button click. This smart house concept is a one-time investment that enhances your life quality.
9. Smart Bulbs
While turning on and off lights isn't particularly difficult, smart bulbs provide a lot of surprising benefits for your home and money. Smart lamps last 10 times longer than ordinary lights and consume just 8.5 watts of power, compared to 60 watts for standard bulbs. While dimmer switches and lighting control apps can help you meet some of your needs, they can't always make the subtle changes needed to give enough illumination in every room. Because they can detect the type of light currently there, these bulbs may vary from soft to dazzling white light, dim, and even switch on and off as you enter and leave the space. If you're looking for a new way to automate your house, smart lights are the best option.
Installing smart lighting is as easy as changing a lightbulb. You may adjust the color of your new light, lower it to your desired brightness, or set it to turn on-off at specific times of the day using your smartphone once it's installed. The scheduling feature also serves as a security feature, since having lights are turned on and off all through the evening might deceive potential burglars into thinking the property is occupied if it is not.
11. Thermometer
The thermometer is necessary for maintaining a suitable indoor climate at all times of the day and night. Thermostats have improved throughout time, allowing you to control your house's temperature whether you're at home or not, and many of them do so without requiring regular changes. As a result, it has been named the best smart home innovation for the coming year. Thermostats with smart Wi-Fi technology and sensors are now available, giving you total control. You can control the temperature of your house from anywhere with your smartphone. Smart thermostats also learn your patterns over time and turn off and on according to your schedule, saving you time. All this adds up to a more comfortable home as well as significant energy savings on a monthly.
12. Carbon Monoxide & Smoke Detection
This is one smart house concept everybody should consider. Your home automation system can detect smoke and detect increased amounts of carbon in the air and sound an alert if you're in danger. Carbon detectors from the hardware store are much less dependable than smart Carbon detectors. You'll never have to worry about a dead nine-volt battery causing your smoke detector to go off (or waking you up in the middle of the night).
---
You're looking for Purchasing New Homes in Mumbai we have the best New projects for Mumbai: https://navimumbaihouses.com/properties/search/mumbai-all/
If you want daily property update details please follow us on Facebook Page / YouTube Channel / Twitter 
Disclaimer:
The views of this expressed above are for informational purposes only based on the industry reports & related news stories.
Navimumbaihouses.com
does not guarantee the accuracy of this article, completeness, or reliability of the information & shall not be held responsible for any action taken based on the published information.
Also Read
Buy Properties in Navimumbai