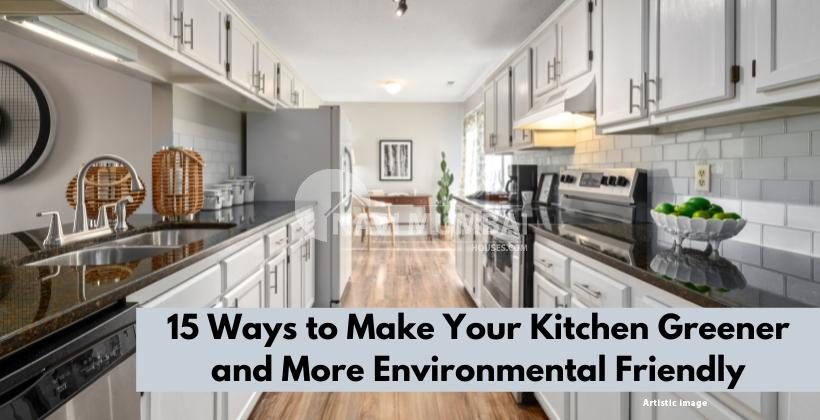 15 Ways to Make Your Kitchen Greener and More Environmentally Friendly
Human acts have been adding pollutants to the world for decades. For a long period of time, we have favored products that are deemed to be disposable. Changing climate is pounding harder on our doors than ever before. We have no choice but to pursue sustainable lifestyle in all facets of our lives, beginning with our own homes. Green kitchen cabinet designs and other alternatives are an excellent way to include reusing and recycling into your house. Here are a few ideas to Make Your Kitchen Greener for you to consider.
---
---
Green Kitchen Design Concepts
Reuse the utensils if possible:
Many of us consider purchasing Polystyrene utensils as a means of disposal, but environmentalists argue that they are significantly more hazardous than plastic. Yes, water will be wasted in the washing process, but this is insignificant compared to the environmental impact of polystyrene. Plates and other cutlery and crockery made of glass, steel, ceramic, or aluminum can be reused over and over again.
Instead of paper napkins, use cloth towels:
Cutting down trees so that we can wipe our hands sounds cruel, doesn't it? Paper napkins are convenient to dispose away after visitors have used them, but they add to the trash. Unlike a napkin or paper napkin, a cloth or towels can be recycled numerous times. All you have to do now is giving it a nice wash with antibacterial liquid and detergent.
Make furniture with reclaimed wood:
When we're through with a product, it's only natural to throw everything away. However, we must take in mind the world's expanding waste pile-up. Recycling old items and repurposing them is an excellent green practice. You may make green kitchen cabinets from of wood from old furniture which you no longer need. Your cabinetry will look brand new with a little shape and polishing. The slogan of the day is "reuse," and we should follow it. Yes, making furniture out of old garbage may take some time, but the rubbish will be properly recycled, and you will save money on new wood. 2 bhk in chembur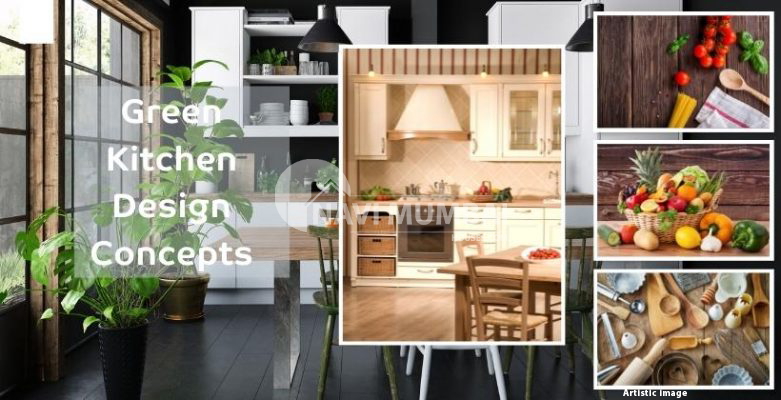 Plastic should be avoided at all costs:
Although plastic can be recycled, it is not something that every family has. The best option is to go with a completely green kitchen and avoiding using plastic at all costs. The challenge is to create the kitchen carbon-free, which necessitates the removal of plastic. Use cork fitters on glass jars and containers. It also helps to keep the contents fresh. Metal – ceramic containers are also excellent choices.
Chemical cleaners should not be used:
Chemical cleansers are frequently used to clean commercial kitchens. However, the chemicals in the detergents are not environmentally friendly and can have severe influence on healthy bodies if used for lengthy periods of time. Instead of using these detrimental toxic chemicals, opt for something more natural. Cleansing countertops and cabinets with a mixture of lemon and vinegar or baking soda is an excellent alternative, to Make Your Kitchen Greener.
Set up energy-saving lights:
Saving electricity is one of the most important aspects of a green kitchen. LEDs can be used in place of normal lights or bulbs. LED lights use less energy and emit significantly less CO2, while also being incredibly cost-effective. To allow for more light in the kitchen, consider installing windows. This way, you can use natural light to complete your tasks and save as much electricity as possible during day.
Ensure adequate air circulation:
Make sure the doors you choose allow for adequate airflow in the kitchen. More airflow inflow will aid in the reduction of greenhouse gases and the increase of oxygen in the area. While preparing food, you will feel energized and not suffocated.
Plant a few potted plants:
Find a spot in your kitchen where you can grow whatever plants you like to Make Your Kitchen Greener. For the best plant growth, choose a location near the window, where they will receive plenty of sunshine. By absorbing CO2, these indoor plants assist to regulate the air. Plants such as coriander, basil, Extract of leaf plants, chilli, parsley, mint, and others can be grown and used in cooking.
Recycle the waste:
Every day, the act of cooking generates a significant amount of waste. However, not all of goods must be discarded. Much of it, particularly the soil, could be reused for a variety of applications, including gardening, flat in kalyan.  Plant compost can be made from mashed vegetable peels, egg shells, even tea or coffee grounds. If you have same vegetables, you can also utilize the seeds to regenerate them in home garden if you do have them. The water from soaking beans, rice, or noodles can be utilized to water the plants. Meat scraps can be utilized to produce a stock and kept in the freezer for later use. 
Stop the heat from escaping:
Solar panels are increasingly preferred by a significant number of individuals for cooking and other domestic tasks. Stop using the inductive oven, which wastes a lot of energy and cooks longer than conventional ovens and stoves. 
Utilize food that has been left over:
If you have leftover food from one day's cooking, save it in the refrigerator for the next day. You may make it more appealing by cooking it or adding seasonings. Thousands of people die of starvation each day in our country, to Make Your Kitchen Greener. So, if possible, you can give the food to the less fortunate or even feed it to homeless cats and dogs.
Use a reusable shopping bag:
Accept no plastic containers from the supermarket or the fresh produce market. Instead, bring your own shopping bag. Nowadays, there are several cloth and jute bags that is used for grocery stores shopping. You won't have to bring any plastics back from outdoors if you wash everything after a few uses.
Stainless drinking bottles are the best option:
Drinking from plastic bottles can be bad for health and the environment. Instead, stainless steel thermally flasks can be used as water bottles. They are long-lasting and have thermal qualities that keep water hot or cold.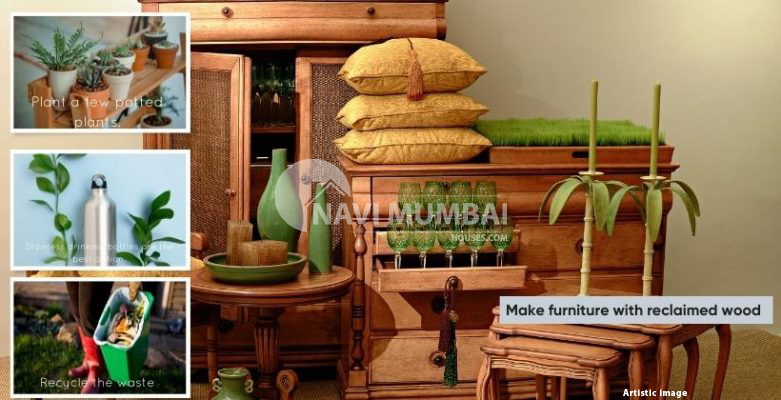 Make an investment in long-lasting flooring and countertops:
Natural stones are low-energy flooring and countertop materials. They are good insulators because they absorb the heat and then emit it. Granite, marble, quartzite, and other natural stones are excellent choices. To further enhance the ambiance of the kitchen, you can choose green granite and green granite.
For the kitchen, choose energy-saving appliances:
The use of gadgets in the kitchen requires a large amount on a daily basis. You can make your kitchen greener by purchasing energy-efficient products. Appliances now have energy-efficiency tags on them, indicating that they use less energy and, as a result, have lower electricity costs. They may be more expensive, but they last lengthier and are more environmentally friendly.
Green kitchens are designed with our immediate danger in mind. Green galley paint colour suggestions, energy saving lighting and flooring, and a variety of other options are all possibilities. Make a change in your kitchen right now.
---
Disclaimer:
The views of this expressed above are for informational purposes only based on the industry reports & related news stories.
Navimumbaihouses.com
does not guarantee the accuracy of this article, completeness, or reliability of the information & shall not be held responsible for any action taken based on the published information.
Also Read
Buy Properties in Navimumbai