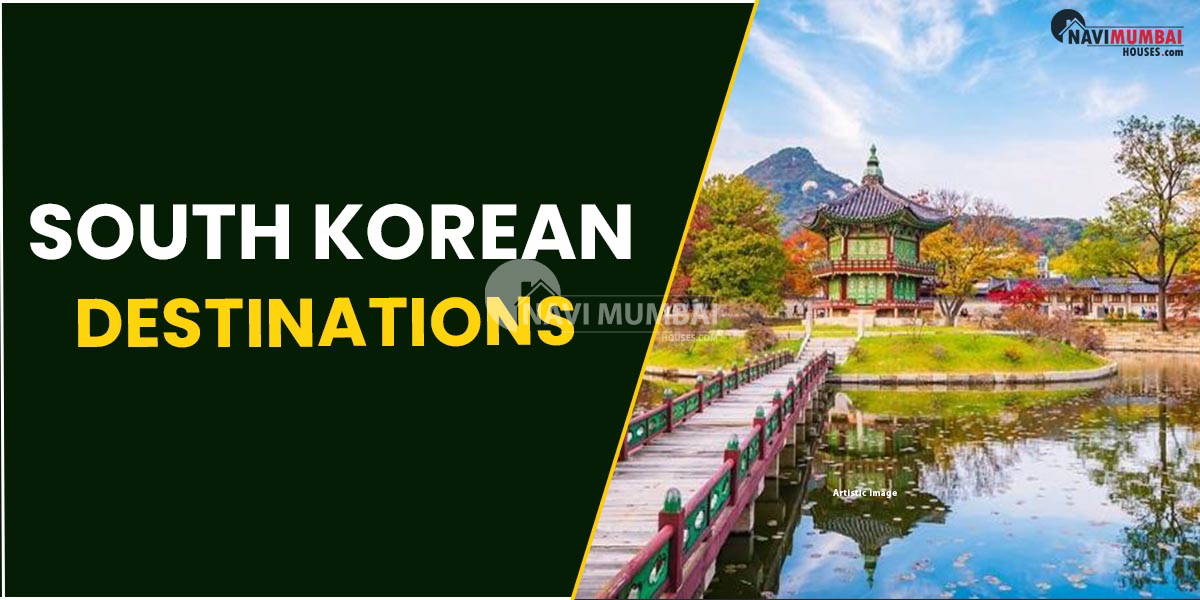 20 South Korean Destinations To Visit In 2022
South Korean Destinations: South Korea has long been a cultural powerhouse and a haven for techies. The country of the dawn offers guests everything they might want in a vacation destination, all in one handy place. South Korea boasts a rich and fascinating history, a gorgeous culture, delectable cuisine, kind and hospitable people. And an excellent tourism infrastructure (including a new high-speed rail system). South Korea has 15 World Heritage Sites as of 2022, with an additional 12 sites being examined for inclusion.
---
---
How to Get From India to South Korea
By Air Incheon International Airport, located near Seoul and about one hour's bus ride away, is accessible by direct or layover flights from all major Indian metro centres. The fastest flight to South Korea departs from New Delhi.
The flight from Delhi (DEL) to Incheon (ICN) is approximately 9 hours 44 minutes long and covers 4655 kilometres. In addition, you have an average layover time of 1h 42m. These services are provided by many airlines, including Air India, Asiana Airlines, and Korean Air. Each week, there are normally 12 flights. This may vary throughout the weekends and holidays, so double-check the schedule ahead of time.
By Sea
Long-term vacationers may want to explore cruising to South Korea. There are no direct cruise lines that connect India with South Korea. Nonetheless, departure points are available in China, Singapore, and Australia. If you find yourself in any of these destinations, you should book a cruise and make a point of flying back to India from South Korea. However, flying to South Korea from India is unquestionably the simplest and most comfortable choice.
We've produced a list of some of the most spectacular South Korean tourist destinations to visit in 2022. Let's get this party started.
Seoul is one of the most beautiful places in South Korea.
With its head-spinning blend of contemporary architecture, party atmosphere, pop culture, stunning parks, and glistening promenades, the glittering capital city is guaranteed to leave an impact on you. This city that never sleeps is always buzzing with activity, and its work-hard, play-hard lifestyle embodies the country's persistent can-do attitude. You can't turn a corner in this multifaceted city without running across a pleasant tourist information desk, crowded night markets, crowded metro stations, or wonderful architecture.
Seoul as a whole has an unmistakable cool factor. When it comes to reasons to visit South Korea, the National Museum and War Memorial will take you through the country's history, while the fashionable shopping neighbourhood of Gangnam will give you a taste of the city's stylish side.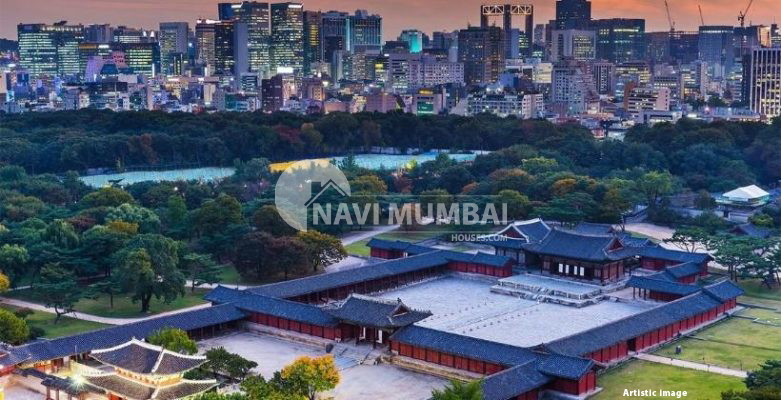 The Demilitarized Zone in Korea (DMZ)
One of the most popular places to visit in South Korea to have a better understanding of the conflict between North and South Korea, as well as the current condition of affairs, is the Demilitarised Zone (DMZ). It is also one of South Korea's most well-known tourist attractions. The Demilitarised Zone (DMZ) is full of amazing sights that will make learning about recent history come alive.
The Observation Post will give you a taste of what life is like in North Korea. While the Infiltration Tunnel will give you an exciting sense of discovery. It is highly suggested that you take a guided tour that takes you to the Joint Security Area (JSA) at some time during your trip.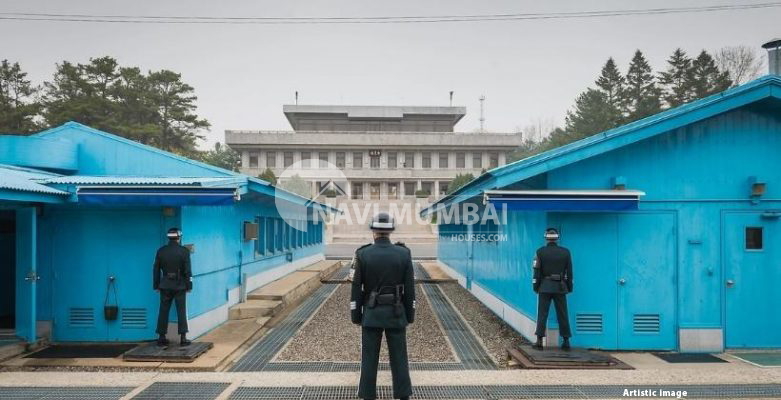 Gyeongju
Gyeongju is a picturesque city on South Korea's seashore. If you want to visit great old sites, this is the place to go. It is often remarked that the ancient capital city of the Kingdom of Silla was like an open-air museum. As you begin your journey from one major antique location to the next, this explanation makes perfect sense. The most well-known site in this region is the Bulguksa Temple, a Buddhist temple that goes back to the sixth century and is protected by UNESCO.
You'll also come across the Seokguram grotto, which has a stunning Buddha figure. The Anapji Pond and the Bomun Pavilion are both popular tourist attractions in this neighbourhood. The Bomun Pavilion is particularly well-known for highlighting Korea's springtime splendour with its cherry blossoms.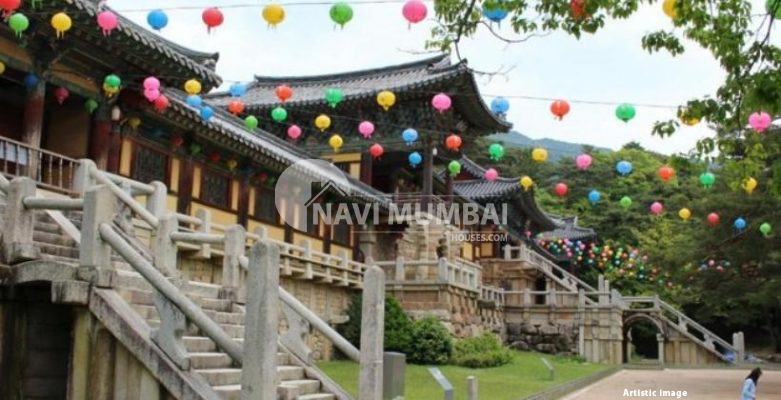 Folk Village of Andong Hahoe
Have you ever wondered what a typical Korean town or hamlet used to look like? Then you must visit the Andong Hahoe Folk Village, which is located near the centre of the country and has been scrupulously preserved to guarantee that it continues to represent the area's unique folk culture.
Andong Hahoe Folk Village is located on the banks of the Nakdong River and was named a UNESCO World Heritage site in 2010 for its preservation of Joseon era buildings as well as a diversity of local traditions.
Visitors will not only get a taste of what Korean villages used to look like, but they will also be able to participate in other Korean customs and traditions, such as a performance of the Hahae Mask Dan.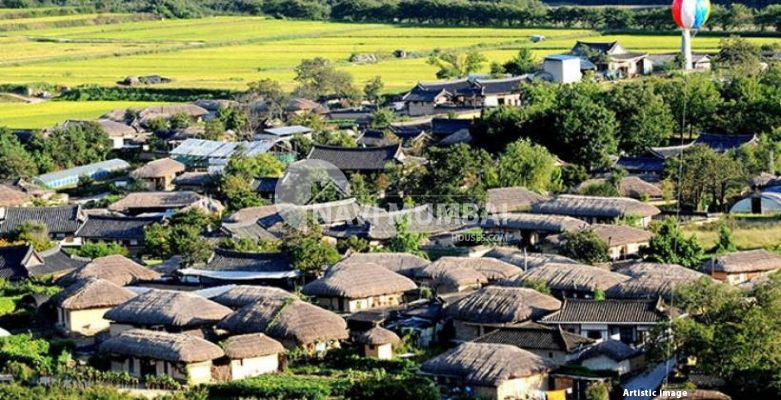 Island of Jeju
Jeju Island is a gorgeous volcanic island in the Korea Strait that is widely regarded as one of the most beautiful places in Korea. The fact that Jeju Island was named one of the New Seven Wonders of Nature should give you an indication of how spectacular this site is.
The natural environment of the island, which includes tranquil beaches, towering cliffs, and stunning mountains such as Hallasan, and which can be explored by walking paths that encircle the island, is frequently the main draw for visitors. Visit Seongsan Sunrise Mountain for stunning vistas, or head to the coast at Seopjikoji to see the peak from its beach and lighthouse. Both places provide spectacular views.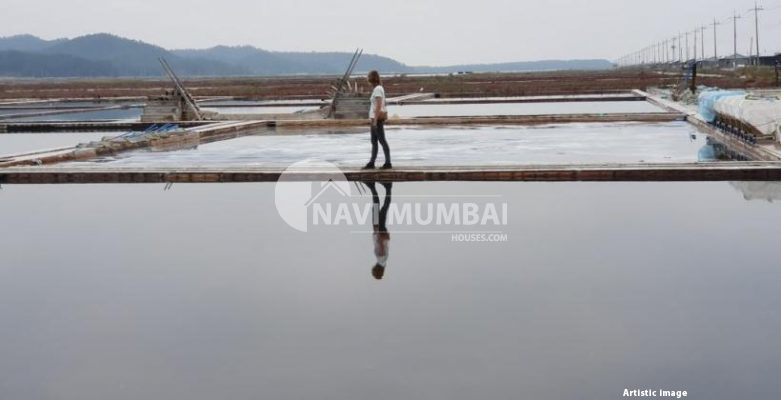 Pyeongchang
The region of Pyeongchang, which hosted the 2018 Winter Olympics, is a fantastic destination to visit if you want to see Korea's mountains. Pyeongchang offers a range of thrilling outdoor activities for tourists to enjoy the city's stunning surroundings. During the winter, you will, of course, have a large range of ski resorts to select from, such as Alpensia and Yongpyong, where you can go skiing and snowboarding.
Furthermore, the Daegwallyeong Snow Festival, which takes place every February and includes a range of thrilling snow activities such as snowman building contests and snow sledding, is well-known in the region.
When the weather warms up, Pyeongchang changes into an ideal destination for walking, particularly on the trails within Odaesan National Park.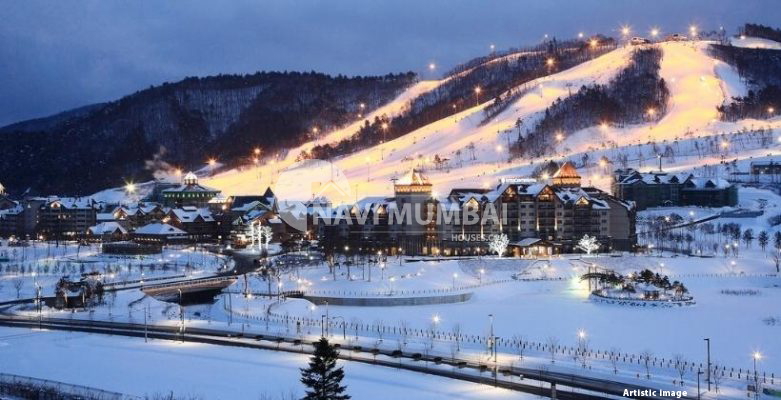 South Korean Destinations: Busan
Busan, a port city, is one of the best places to visit in South Korea since it provides visitors with an experience that is unlike that of many other well-known urban areas. Busan is well-known for its various gorgeous beaches, with Haeundae Beach and Gwangalli Beach receiving the most attention from tourists.
However, Busan has numerous cultural attractions, such as the old Beomeosa Temple and the Gamcheon Culture Village. Which is becoming increasingly popular. Gamcheon Culture Village is a dynamic and colourful section of the city that was formerly a slum. The second aspect of Busan worth exploring is the hiking trails that run through the nearby mountains, especially Geumjeongsan, which are noted for their tranquil beauty.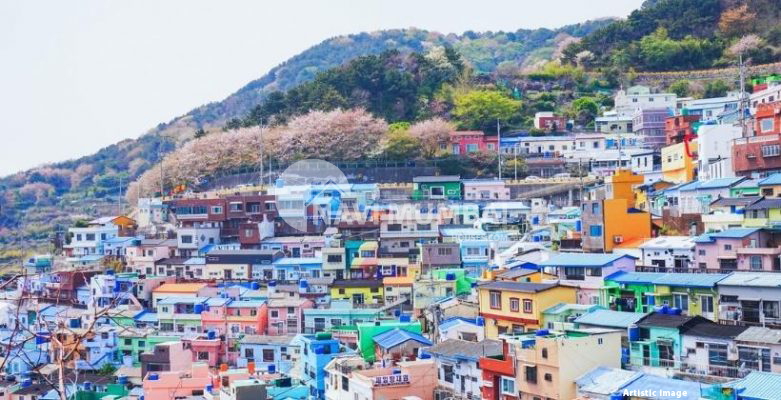 South Korean Destinations: Jinhae
While Japan is the most well-known destination for cherry blossom viewing, sites like Jinhae show that Korea is just as deserving of attention as its neighbour. The fact that Jinhae is a small town makes the attendance at the annual Jinhae Gunhangje Festival all the more impressive.
You just need to look at the cherry blossom tunnels that grow above the Yeojwacheon Stream to realise why so many people love to visit them. Then there's the beautiful Romance Bridge, which, while being named after a Korean television show called Romance that aired in 2002, truly lives up to its name with the magnificent splendour that it provides during this time of year.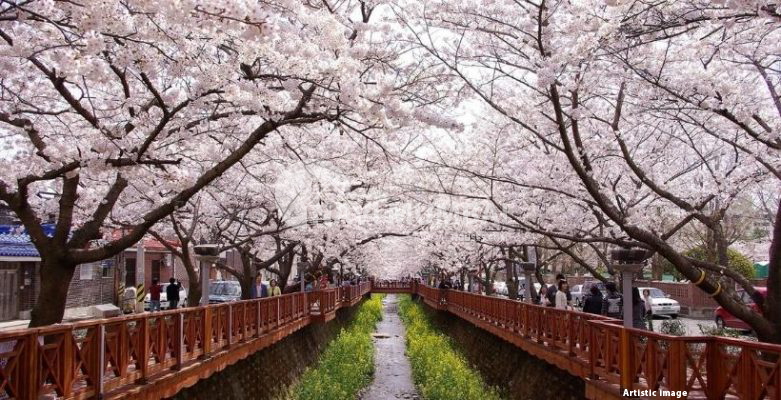 South Korean Destinations: Suwon
Suwon, South Korea, is frequently overshadowed by other cities in the country, such as Seoul and Gyeongju, but its beautiful beauty makes it well worth a visit. Suwon is a city with a centuries-long history, and it is brimming with massive structures that will astound you. The most well-known destination is the majestic Hwaseong Fortress, which is on the list of UNESCO World Heritage Sites.
Within its wide walls, you'll discover Haenggung Palace, Hwahongmun Gate, and Paldalmun Gate, each of which contributes to the distinctive character of this area in its own way. Visit the Samsung Innovation Museum in Suwon to learn about the history of Samsung Electronics, which is the city's claim to fame for being the birthplace of the worldwide technological powerhouse Samsung Electronics. Suwon has a more modern aspect as well.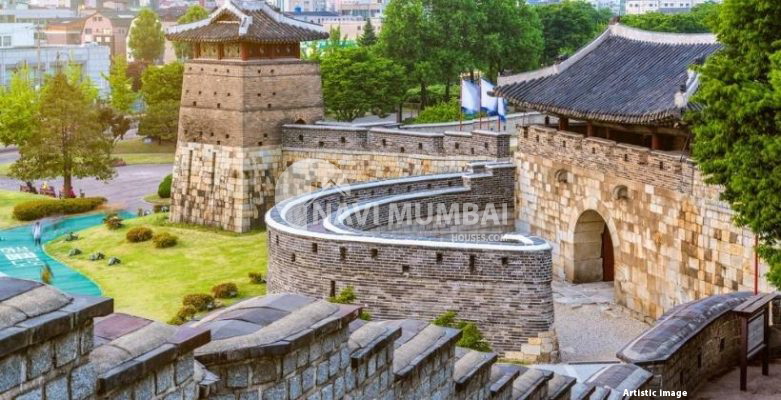 South Korean Destinations: Island of Nami
Nami Island is well-known for its lush vegetation. The completion of the Cheongpyeong Dam in 1944 resulted in the isolation of this half-moon-shaped island, which was formerly connected to the mainland. Although visiting Nami Island is possible at any time of year, the fall season is when the island's beautiful trees and meandering woodland roads are at their most magnificent.
The island has been a very popular domestic destination since it was chosen as a filming location for the well-known television series Winter Sonata. Furthermore, Nami Island is designed with children in mind. It contains a miniature train, playgrounds, and a zipline for grownups who are still children at heart.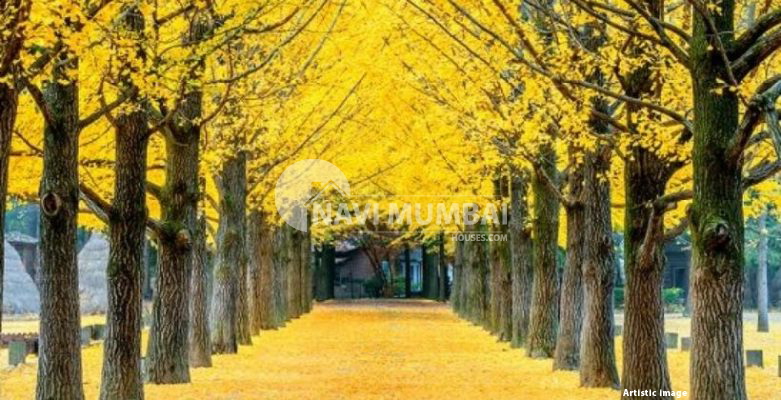 South Korean Destinations: Island of Jeungdo
The tranquil island of Jeungdo, located off the coast of the country's southwest, is home to several natural treasures. This little island is full of surprises and is frequently referred to as a "slow city" because of its emphasis on environmental values.
To begin, there is the Taepyeong Salt Farm, which has the most vast salt fields in the whole country. Then there are the tidal mud flats, which are distinguished by their vibrantly coloured vegetation and may be explored via a boardwalk at any time of year. Other activities on Jeungdo Island include relaxing on the island's calm beaches and sampling a selection of freshly caught fish just off the shore.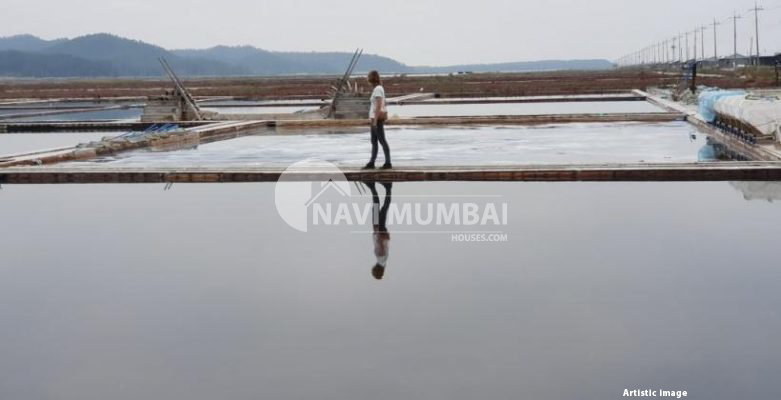 South Korean Destinations: National Park of Seoraksan
Tourists are strongly advise to visit Seoraksan National Park to witness some of the most magnificent natural scenery in the country. This national park should not be ignored because it is home to Daecheongbong, the country's third highest mountain peak. With its towering peaks of granite and thickets of greenery. It's a world away from the busy cities that most tourists encounter for the first time when they arrive in the country.
Because of its meandering ridgelines and jagged peaks, hiking is the most popular activity in this UNESCO Biosphere Reserve; in fact, it should come as no surprise at all. The so-called "Dinosaur Ridge" is one of Seoraksan's most recognisable sights. The Gongryong Ridge, which derives its name from the stone peaks that can be seen there, is another name for it.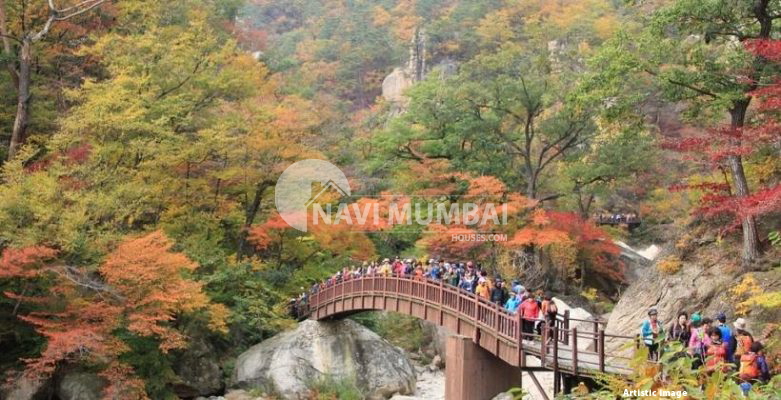 South Korean Destinations: National Park Naejangsan
If you want to see the natural side of South Korea, another great place to go is Naejangsan National Park. This national park is well-known for its fall foliage, waterfalls. And several temples scattered throughout its area, which is centred on Naejangsan Mountain.
Although the fall foliage at Naejangsan National Park is especially lovely. The park is open all year and may be visited at any time. However, walking on the park's paths might be challenging when the mountains are blanketed with snow during the winter. Deodeok Falls and Naejangsan Temple. Which stands out due to the magnificent trees that lead up to it, are also highlights.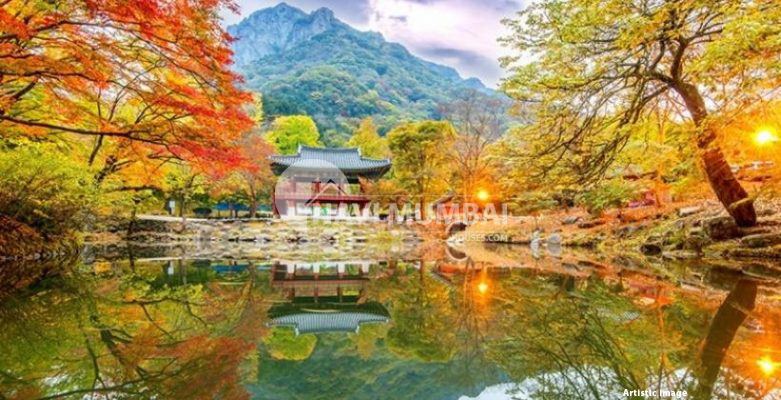 South Korean Destinations: National Park Dadohaehaesang
Dadohaehaesang National Park is South Korea's largest national park. As it comprises roughly 1,700 distinct islands off the Korean Peninsula's southwestern coast. Because Dadohaehaesang National Park includes such a wide area. Not to mention the sea region that sits between, it may be difficult to know where to begin.
Hondo, Heuksando, Geomundo, and Baekdo are frequently the most visited islands each year. When you visit, you will be greeted to beautiful landscapes dotted with islands. A wealth of wildlife both on land and in the water, and picture-perfect beaches.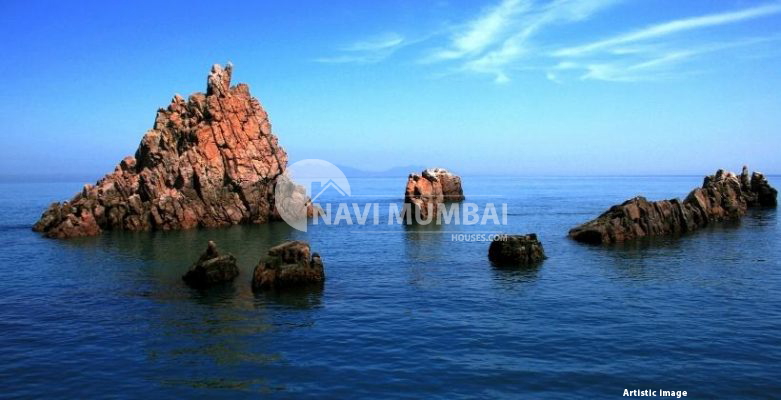 South Korean Destinations: Village of Darangee
Visit the Darangee Village in the Namhae region to see a more calm aspect of living in the country. This little village in Korea has a beautiful hillside slope that is covered with more than a hundred rice terraces and overlooks the neighbouring seaside. As you can surely imagine, the terrain is stunningly beautiful to look at and a photographer's dream come true. The land around the village features both walking routes and panoramic panoramas. Allowing you to fully enjoy this spectacular length of beach from every vantage point.
South Korean Destinations: Jeonju
When looking for new places to visit. It is sometimes useful to look at places visited by people from your own country. The answer might be found in the fact that Jeonju is such a small city. Jeonju attracts a high number of internal visitors. Owing to the major contributions it has made to Korean cuisine. Despite the fact that it is not well known outside of Korea.
After all, this is the city that gave birth to the famous Korean dish known as bibimbap. Then there's the modern culinary scene, which is a joy to explore because it includes both street food and cafés.
There are many sights to see in Jeonju, such as the historical ties to the Joseon Dynasty seen at Gyeonggijeon Palace and the traditional architecture displayed in the Jeonju Hanok Village.
South Korean Destinations: Green Tea Fields of Boseong
A visit to the stunning tea plantations of Boseong is a fantastic way to experience the Korean countryside. This can be combined with a tour of the Korean open country. The Boseong area, famed for its undulating tea plantation fields, accounts for almost 40% of all tea produced in Korea.
Although staring at the apparently endless rows of tea leaves is a fantastic way to pass the time here. Guests may also indulge in a range of green tea-flavored treats. Ranging from green tea ice cream to a green tea rendition of the classic Korean dinner bibimbap. If you visit the region in May, you may be able to participate in the green tea festival. While the landscape will be decked with little lights that will make you happy in the cold.
South Korean Destinations: Daegu
Daegu, South Korea's third largest city, has long been recognised as a major economic engine for the country. However, the city frequently amazes visitors with its diverse range of attractions. This southeast city has a lot to offer its tourists, whether they want to relax. Learn about culture, or experience history.
Donghwasa Temple and Seonbosa Temple are two of the most prominent cultural attractions in the Palgongsan Mountain region. There's also the unexpected Gyesan Cathedral. The E-World amusement park and the Daegu Spa Valley are two examples of the city's lighterhearted attractions. Which are accessible if you need a break from sightseeing.
South Korean Destinations: Wetlands of Upo
People typically identify South Korea with its mountains; however, the Upo Wetlands indicate that there is much more to the country. The Changnyeong County Marshes, which cover 2.3 square kilometres, are Korea's largest inland wetlands (just under one square mile). Changnyeong County is home to this massive natural habitat.
Upo is a great place for watching migratory birds from all over the world due to the marsh and swamp giving a home for around 1,500 different sorts of flora and animals. Several visitors visit the Upo Wetlands by walking or cycling along one of the many trails. That are situated across the region.
South Korean Destinations : Ggotji Beach 
This site on Jeju Island, which is one of the best in South Korea. Is not to be missed by anybody who enjoys viewing beautiful sunsets. It is a Unesco World Heritage Site with beautiful volcanic landscapes, subterranean tunnels, hiking trails, and attractive beaches. Also regarded as South Korea's answer to Hawaii. It will be pure gold for Instagram users. H Beachgoers, particularly infants, like the fine, white sand.
Sunsets in other areas pale in comparison to those you'll witness here. Granny and Grandpa Rocks are two massive rock formations on the coast that go by their respective names. Each of the names also has an intriguing story behind it. According to legend, the wife of a Shilla Dynasty commander transformed herself into a rock in order to wait patiently for her husband. When the sun sets between the two cliffs, the vista is stunning, and the sky turns a vivid orange.
---
You're looking for Rental Home In Navi Mumbai we have the Best Rental Properties In Navi Mumbai Like Ready to Move & Nearby possession: https://navimumbaihouses.com/property/search/rent/navi-mumbai-all/
If you want daily property update details please follow us on Facebook Page / YouTube Channel / Twitter
Disclaimer:
The views of this expressed above are for informational purposes only based on the industry reports & related news stories.
Navimumbaihouses.com
does not guarantee the accuracy of this article, completeness, or reliability of the information & shall not be held responsible for any action taken based on the published information.
Also Read
Buy Properties in Navimumbai