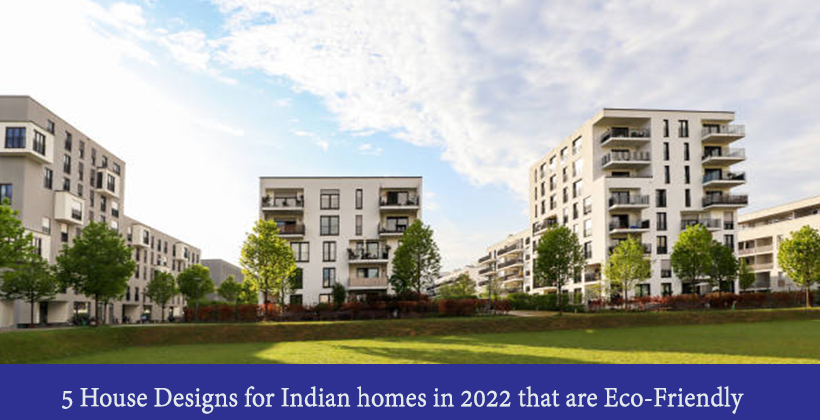 5 House Designs for Indian homes in 2022 that are Eco-Friendly
Every day, we read about natural disasters such as floods, hurricanes, as well as other natural tragedies that strike without warning; but more often than not, the primary cause of these disasters is sentient environmental destruction. Housing is among the most important industries today, needing a huge amount of raw resources. The list goes on and on, from various wood species to mud bricks, steel, and cement. Much of this raw material is acquired using environmentally harmful ways, resulting in substantial short and the long environmental damage.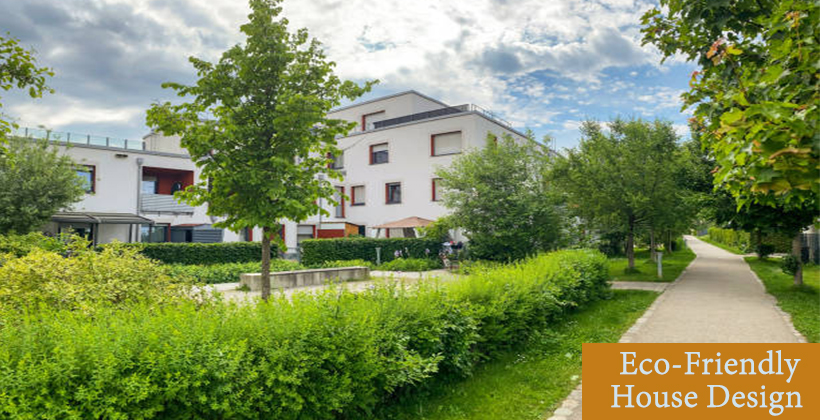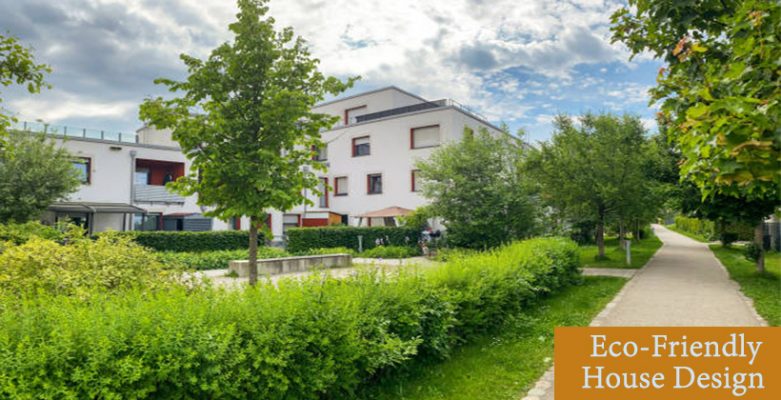 Transforming our lifestyles to be more environmentally friendly is just no more a noble goal we should do for the sake of people or the environment. Its become our sole viable option for having to live and giving our children and grandchildren a similar if it is not a better environment.
One of the most significant ways we may make an impact on our environment is to build with an environmentally friendly house design. Given that the world's population is growing at an exponential rate, and that our demands (which in many cases might be characterized as "greed") are always increasing, creating eco-friendly buildings can be a genuine and practical strategy to reduce our carbon footprint.
To put it another way, if you're going to create an eco-friendly home, make sure the design is such that your descendants and the environment will be eternally grateful to you.
---
Are you looking for New projects in Kharghar?
---
1. Make Use of Appropriate Materials and Equipment for house design
Buying and using low-cost goods is not always synonymous with being ecologically conscientious. Examine your electrical appliances to see if they are made of environmentally friendly materials and are energy efficient. It is always preferable to purchase new, highly rated, and energy-efficient appliances overusing obsolete, inefficient appliances that consume more energy. This legislation covers, among other things, air conditioning systems, washing machines, freezers, and ovens. All of these appliances have an energy rating, and selecting appliances with the highest rating is the ideal way to get started with eco-friendly house designs.
In a country like India, it's critical to consider the sun, which may be extremely powerful, especially during the summer. During this season, the majority of your energy use will be used to cool your home. Eco-friendly house designs with excellent cross-ventilation, double-glazed windows to keep out the sun. And external cladding that is intended to maintain its cool temperature for eco-friendly architecture. And they may keep a home cool without relying on the Ventilation system.
2. Never Pass Up a Green Vegetable
This will be a huge favor you will be doing for yourself in terms of an eco-friendly home design. Consider yourself fortunate if you were given a plot of lush green trees and bushes for your home rather than a desolate, bare piece of land. Make a pledge to yourself that when you're building the house, you'll cut down as few trees as possible. Allowing one or two of them to intrude on your modern eco-friendly house design would not be a bad notion either.
3. Reduce Your Carbon Footprint by Investing in Energy-Saving Technologies
The greywater collection is a fantastic alternative to consider for environmentally friendly house construction. This means collecting all of the water that runs off of your sinks and kitchen countertops so that it can be used to wash your car or disposed of in the cisterns. A well-designed water run-off collecting system can help you restore groundwater by gathering rainfall. And the extra water can be used for watering plants or even cleaning.
Keeping the energy input into your eco-friendly home to a minimum during its lifecycle is one of the most important parts of living sustainably. This means your home should use less energy while still providing you with a high level of comfort. It can be accomplished in a variety of ways. Building your home with solar energy efficiency and eco-friendly house designs in mind. It will go a long way toward ensuring that you don't have to rely on traditional energy sources. Solar power technology is constantly improving, allowing you to become completely self-sufficient in terms of energy. Thanks to a renewable source and environmentally friendly construction.
4. Construction and Flooring Materials
Because there are so many options, choosing eco-friendly construction materials might be difficult. Cement, ceramics, aluminum, glass, and steel may all be utilized as primary raw materials. And depending on local resource availability, geographical climate, and material endurance. For a modern eco-friendly home, flooring is another area where you have a wide range of options.
Flooring has progressed from gleaming vitrified tiles to hardwoods, slate tiles to bamboo, and is now yet another fashion statement-making feature.  The laminated wood or bamboo flooring, on the other hand, should be utilized to cover the floor if you wish to be environmentally conscious.
5. Roofing Materials That Are Safe For The Environment
Eco-friendliness or sustainable building is a broad concept that encompasses a wide range of actions in addition to green construction. Once decided, the concept should be examined, updated, and maintained on a regular basis throughout the entire process. From design to construction to the "happily ever after" stay in the environmentally friendly home. Using energy-efficient LED lighting, low VOC (volatile organic compounds), lead-free paint, and salvaged materials for furniture and decorative objects. Among other measures, it is extremely easy to ensure that your home reveres nature and works to maintain a strong relationship with it.
Green roofing is a type of environmentally friendly roofing that can be used in low-cost eco-friendly house designs. Another fantastic way to create a vow to yourself about a greener future is to use this strategy. Green roofing is simply the technique of covering a roof with a green carpet of plants, according to the word. Not only does this give the home's neglected roof a more appealing aspect, but it also helps to regulate the temperature of the interiors. Minimizing the amount of energy needed to heat or cool the house. Aside from that, the roof's green covering aids in the control of excessive stormwater runoff.
---
You're looking for New Projects in Kharghar we have the best New Projects in Kharghar Like Ready to Move & Nearby possession: https://navimumbaihouses.com/properties/search/kharghar/
If you want daily property update details please follow us on our Facebook Page / YouTube Channel / Twitter
Disclaimer:
The views of this expressed above are for informational purposes only based on the industry reports & related news stories.
Navimumbaihouses.com
does not guarantee the accuracy of this article, completeness, or reliability of the information & shall not be held responsible for any action taken based on the published information.
Buy Properties in Navimumbai