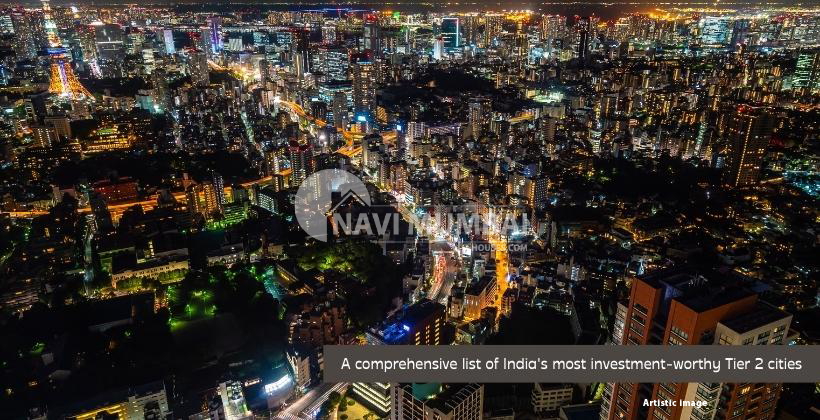 A Comprehensive List Of India's Most Investment-Worthy Tier 2 Cities
Most of us are familiar with India's major metropolises, such as Kolkata, Mumbai, Chennai, Bengaluru, Hyderabad, Delhi, and Pune. However, the vast majority of Indian cities do not fit into the highly developed Tier 1 category, such as Mumbai or Delhi. The majority of Indians are from tiny cities and towns that are either well developed or underdeveloped.
---
---
These are the cities that the Pay Commission of India has categorized as Tier 2 and 3, as opposed to what they were previously classified as prior to 2008, i.e., the historical classification of cities. Cities are now categorized into X (tier 1), Y (tier 2), & Z (tier 3) categories based on pay, population density, & level of development. In India, there are currently over 100 tier 2 cities (and counting). What, however, is a tier 2 city? Why is it classed in this manner? What type of shift in basic beliefs about real estate are we seeing in India's top tier 2 cities? How much does land in Tier 2 cities sell for on the open market?
As a result, we've decided to investigate these and other topics in this blog so that we may understand why India's tier 2 cities are worth investing in. Continue reading!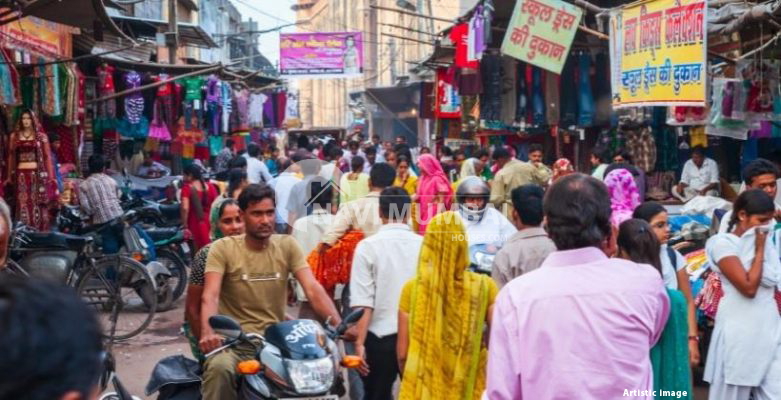 Tier 2 Cities: What Are They?
Tier 1 cities are the most developed in India, whereas Tier 3 cities are still emerging. The 2 Tier cities are located in the middle. They are more densely inhabited than tier 3 cities, have higher living costs, and have adequate infrastructure and connection. Economists believe, for example, that tier 2 cities such as Noida, Vellore, Kochi, Goa, Gurgaon, and so on. Due to the higher cumulative income of the world's fastest-growing democracy and the world's largest working population – India – will gradually transition into tier 1 cities. There are a number of advantages to investing in tiered 2 cities, including:
Decent infrastructure
Less traffic in transportation
Moderate cost of living
Low cost of doing business
Better quality of life than tier 3 cities
Higher economic activity and therefore higher employment options than tier 3 cities.
Greater economic activity and, as a result, more job opportunities than tier 3 cities. In terms of technicality, the term "tier 2 cities" has a deeper meaning. Tier 2 cities, for example, have a population of 50,000 to 99,999 people, according to the RBI. This type of population-based classification aids the government in determining the average income of employees working in certain cities.
The current classification of India's tier 2 cities, according to the 7th Pay Commission, is as follows:
Agra
Ajmer
Aligarh
Amravati
Amritsar
Asansol
Aurangabad
Bareilly
Belgaum
Bhavnagar
Bhiwandi
Bhopal
Bhubaneswar
Bikaner
Bilaspur
Bokaro Steel City
Chandigarh
Coimbatore
Cuttack
Dehradun
Dhanbad
Bhilai
Durgapur
Faridabad
Erode 
Firozabad
Ghaziabad
Gorakhpur
Gwalior
Gulbarga
Gurugram
Guwahati
Guntur
Hamirpur
Hubli–Dharwad
Jabalpur
Jaipur
Jalandhar
Jalgaon
Indore
Jammu 
Jamnagar
Jamshedpur
Jhansi
Jodhpur
Kakinada
Kannur
Karnal
Kochi
Kolhapur
Kanpur
Kollam
Kozhikode
Ludhiana
Lucknow
Kurnool
Madurai
Mathura
Mangalore
Meerut
Malappuram
Moradabad
Mysore
Nanded
Nashik
Nagpur
Nellore
Noida
Patna
Puducherry
Purulia
Prayagraj
Raipur
Rajkot
Rajamahendravaram
Ranchi
Rourkela
Ratlam
Salem
Sangli
Siliguri
Shimla
Solapur
Srinagar
Surat
Thiruvananthapuram
Thrissur
Thanjavur
Tiruchirappalli
Tiruvannamalai
Tirunelveli
Ujjain
Vadodara
Varanasi
Vijayapura 
Vasai-Virar City
Vijayawada
Vellore
Visakhapatnam
Warangal
A Real Estate Paradigm Shift in Tier 2 Cities
Working migrant populations used to flock to tier 1 city in quest of better jobs, education, and a higher quality of life.
However, as the COVID-19 pandemic hit, we saw a significant movement in investment from tier 1 to tier 2 cities in India, for a variety of reasons. One of the main reasons was the pandemic's overall fitness & wellbeing worries, which encouraged the 'work-from-home' mentality. This means that organizations looking to acquire talent from all around India will have no trouble finding it in these tier 2 cities. Second, the pandemic created a need for vast rooms, open greenery, or nature, far apart from the noise and bustle of a tier 1 metropolis. Finally, better entry prices, large profits, and flexibility proved to be the most appealing characteristics of investing in tier ii cities' real estate for investors.

Not only are homeowners and real estate investors searching outside of tier 1 metro for opportunities, but multinational firms and governments are also investing in tier 2 cities. Not only is the huge population of India's tier 2 cities a benefit for businesses in terms of sales, but it also means that there is a significant population of ambitious real estate investors looking for a long-term return on investment. Given that more and more enterprises are becoming capital intensive, relocating to a tier 2 city with reduced living and business costs is also advantageous from a real-estate standpoint.
In general, we can expect the trend of tier 2 cities gaining prominence to continue in the future, with more and more tier 2 cities seeing a slew of investment & opportunities, as well as first-mover advantage for enterprises and homes.
Tier 2 Cities in India's Future
Because the majority of India's operations have shifted to the digital sphere, the internet has become a necessity for Indians in every corner of the country, alongside food, clothing, and shelter (roti, kapdaa, makaan). The surge of digital adoption has been phenomenal, with over 400 million people online in 2017 and over 500 million today.
While the pandemic's reverse migration has pushed people back to workplaces, there are a number of tier 2 cities in India where people have entirely adapted to the working from home culture. Not only will more developers with reputable expertise be attracted to tier 2 towns in India as a result of this trend, but the housing quality in these areas will also improve. This comprises public infrastructure such as schools, hospitals, highways, workplaces, and commercial establishments, among other things.
Given the expanding tendency of working from home permanently in many situations, another advantage for first-time purchasers in India's tier 2 cities would be the entry-level affordability of homes. Prospective buyers can not only save money on their first or even second home, but they can also help local communities grow, resulting in more job possibilities, increased connections, and economic activity. This means that after the pandemic is finished, firms will expand their presence in tier 2 cities, and new government policies will favor tax breaks and other perks.
India's Top 10 Tier 2 Cities to Invest In
Because of the advent of the work-from-anywhere culture, disposable income has increased. Chandigarh, Ahmadabad, Bhubaneswar, Thiruvananthapuram, Jaipur, Indore, & Vadodara are among the fastest-growing cities in the country, according to the top 10 Randstad salary trend surveys. Ahmadabad has led the list of India's top 10 tiered 2 cities, followed by Chandigarh, Thiruvananthapuram, Kochi, Bhubaneswar, and others. As a result, not only have housing activities developed in these cities, but so have economic activities such as manufacturing, e-commerce, and post-pandemic travelling. Non-Resident Indians, for example, are making larger investments in order to spend on spacious vacation houses in more cheap locations. Let's take a look at some of India's greatest tier 2 cities (as well as a few prominent tiered 3 cities) and why they've attracted more real estate investment.
Karnataka's Top Tier 2 Cities
Rapid urbanization in places such as Bengaluru has prompted the Karnataka government to promote real estate development in tier 2 cities. As a result, cities such as Mysuru, Hubli-Dharwad, Bellary, and others have emerged as promising real estate investment destinations.
Mysore: It is not just the city's historical significance that distinguishes it; it is also the city's fast urbanization, which has resulted in significant investments in this lovely city, including holiday homes, infrastructure expansion, and connectivity improvements, among other things.
Hubli-Dharwad: The twin cities of Dharwad & Hubli, which include a municipality, business centres, and more, have emerged as one of the city's top urbanization regions.
Bellary: Located in Karnataka's green and natural-resource-rich northwestern region, Bellary has emerged as one of the state's most stunning urban housing communities.
Andhra Pradesh's Top Tier 2 Cities
Andhra Pradesh has evolved as a powerhouse of high manufacturing, heavy industries, fisheries, and more, ranking well in the sectors of ease of doing business.
Vishakhapatnam: Vishakhapatnam is known for its import-export industry, mineral extraction, or pharmaceuticals, making it a high-potential real estate investment zone.
Kurnool: Andhra Pradesh's old capital is likewise densely populated, and it has recently seen a surge in real estate investment fueled by the state's natural resources & agriculture industries.
Nellore: Nellore is known for its thriving agricultural business, but the region's service and industrial sectors have made it suitable for economic & real estate investment.
Kerala's Top Tier 2 Cities
Kerala has become a desirable site for real estate investments because it has the highest literacy rate and is India's second least destitute state.
Trivandrum: Thiruvananthapuram is the finest tiered 2 city to invest in out of the five major cities in the state.
Kochi: Kochi, also known as the Queen of the Arabian Sea, is not only gorgeous but also well-known for its tourism attractions, which are growing in popularity this year.
Kozhikode: The city of Kozhikode is rich in historical antiquities and also the spice trade, but it is also undergoing fast urbanization.
Maharashtra's Top Tier 3 & Tier 2 Cities
Because tier 1 towns in Maharashtra, such as Mumbai and Pune, are prohibitively expensive in terms of real estate, tier 2 and 3 cities have proven to be more profitable investment opportunities. The 2 Tiered cities in Maharashtra include Nagpur, Kolhapur, Navi Mumbai, and Nashik, whereas tier 3 cities include Pimpri-Chinchwad, Ulhasnagar, Nanded Waghala, and others.
Nagpur: Nagpur, Maharashtra's 'Orange Metropolis,' is the state's third-largest city despite being a tier 2 city. The city is a key political and commercial hub, as well as a major trade centre for oranges and other agricultural products.
Kolhapur: Kolhapur has a long spiritual past and is well-known for its handcrafted handicrafts as well as the Marathi film industry. This tier 2 city is ready for real estate investments & rapid urbanization now that it has a proper municipal system in place.
Nashik: Located on the banks of the Godavari River, Nashik is one of Maharashtra's largest cities. Nashik, known as India's "wine capital" and the site of the annual Kumbh Mela, has seen a surge in real estate investment in recent years.
Tamil Nadu's Top Tier 3 & Tier 2 Cities
The Tamil cinema industry is well-known not just in India, but also around the world. While tier 1 cities such as Chennai are densely populated and so have high real estate costs, it makes sense to invest in tiered 2 and tier 3 cities that are seeing rapid expansion. While Ambur, Madurai, Tiruchirappalli, and Vellore are among the top tier 2 cities in Tamil Nadu, Adiramapattinam, Chengam, Ariyalur, Kalakkurichi, and others are among the top tier 3 cities.
Ambur: Ambur has risen to become a centre of several large business centres, thanks to its newly established municipality and its major leather sector. So you can not only sample its spicy 'Ambur Biryani,' but also participate in the fast expanding real estate market.
Madurai: Madurai is the state of Tamil Nadu's third-largest urban agglomeration, after Coimbatore & Chennai. Madurai's real estate market is ideal for investment, thanks to its well-developed transit system and government infrastructure.
Vellore: Vellore, located on the banks of the Palar River, is well-known in India for its thriving medical and technology industries. This tier 2 city is seeing increased real estate investments as a result of growing urbanization.
Make a move to any of India's Tier 2 cities.
Finding the correct property in any of India's tiered 2 cities can be a difficult research process. The same is true for your packing & moving requirements. Rather than sifting through a plethora of options at exorbitant prices, top-rated Packers & Movers service, where you will not only be able to select the best professionals at the lowest price, but you will also be guarantee of maximum protection for your move to your new home or place of business. Check out our packers and movers services below for more information.
---
You're looking for New Projects in Mumbai we have the Best Projects In Mumbai Like Ready to Move: https://navimumbaihouses.com/properties/search/mumbai-all/
If you want daily property update details please follow us on Facebook Page / YouTube Channel / Twitter
Disclaimer:
The views of this expressed above are for informational purposes only based on the industry reports & related news stories.
Navimumbaihouses.com
does not guarantee the accuracy of this article, completeness, or reliability of the information & shall not be held responsible for any action taken based on the published information.
Also Read
Buy Properties in Navimumbai