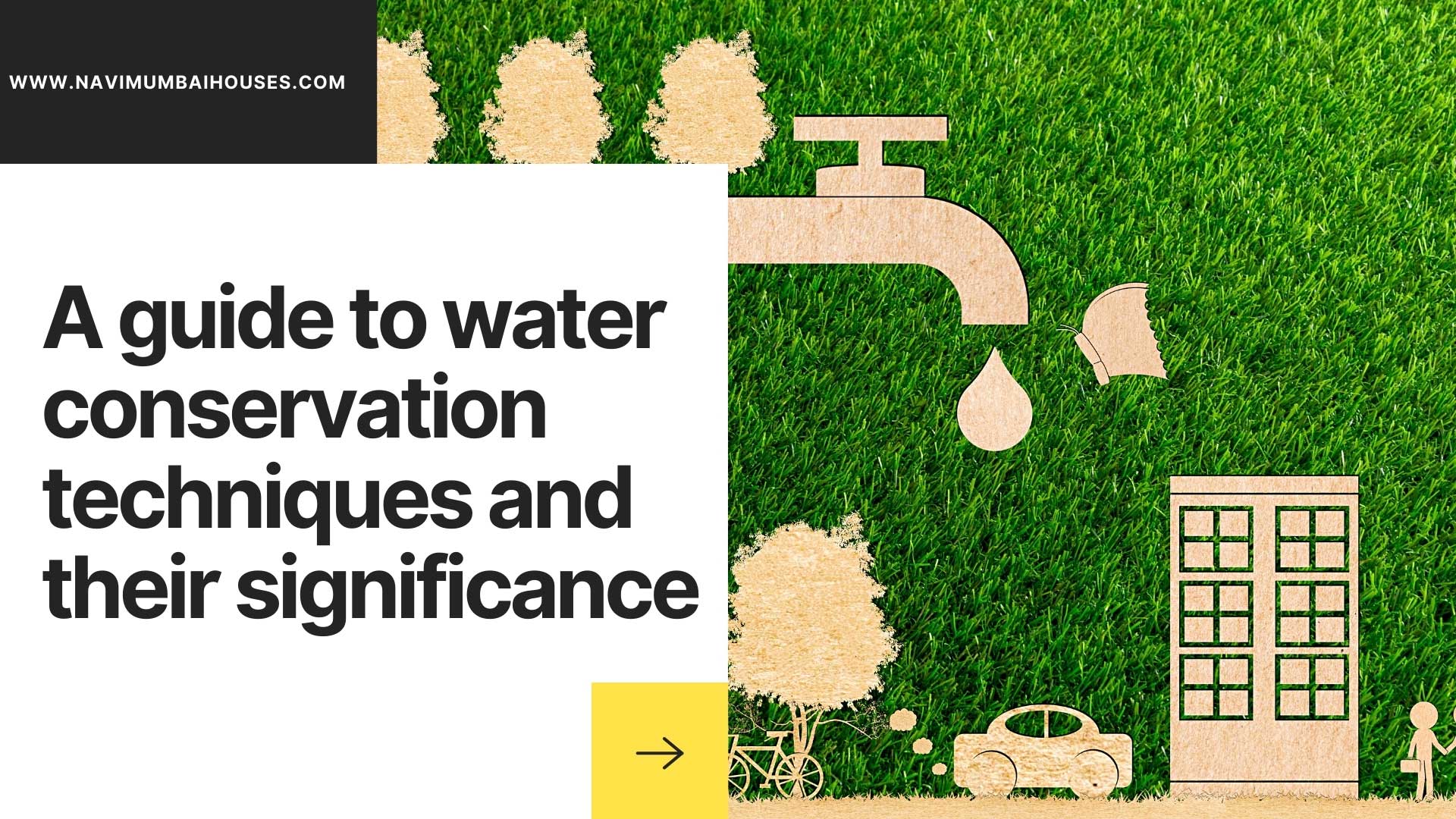 A guide to water conservation techniques and their significance
We look at India's water shortage situation and water conservation strategies that regular people may use to preserve water.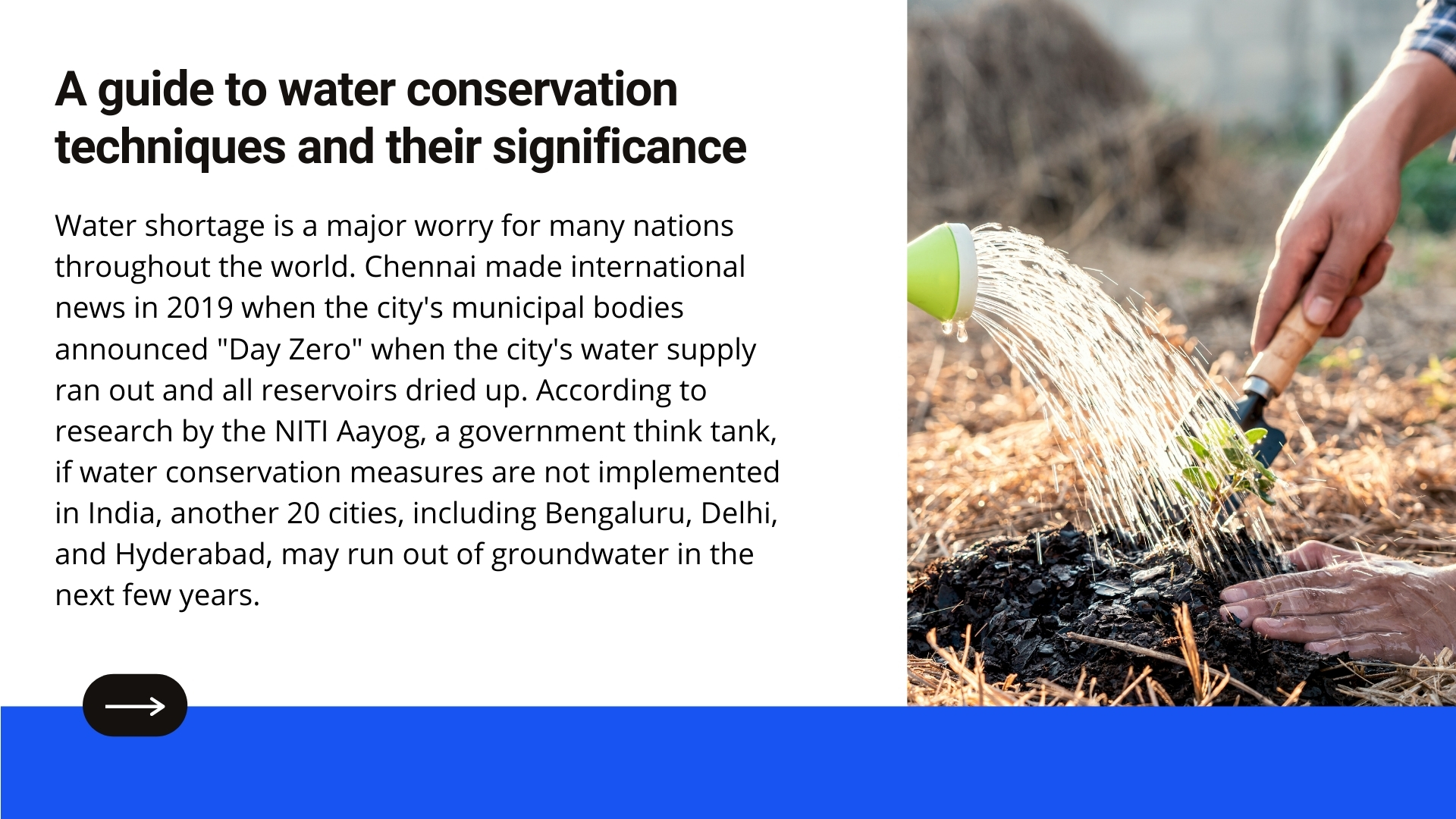 Water shortage is a major worry for many nations throughout the world. Chennai made international news in 2019 when the city's municipal bodies announced "Day Zero" when the city's water supply ran out and all reservoirs dried up. According to research by the NITI Aayog, a government think tank, if water conservation measures are not implemented in India, another 20 cities, including Bengaluru, Delhi, and Hyderabad, may run out of groundwater in the next few years. The only way to avert this dire situation is to implement universal water-saving technologies that can be copied across households. Here's a step-by-step tutorial to help you understand water conservation and what you can do on a personal level.
---
Are you looking for a 1 BHK flat for sale in Kharghar Navi Mumbai? Then you may contact Navimumbaihouses.com the biggest property portal to Rent / Sale / New Projects properties in Kharghar and Navi Mumbai.
---
What is the definition of water conservation?
Simply, water conservation is the technique of effectively using water while reducing waste and wasteful use. Water conservation has become crucial and vital as fresh, clean water is now considered a finite resource.
What is the significance of water conservation?
Water conservation is critical for a number of reasons:
o Water distribution is unequal, therefore rain and groundwater are in short supply in many places of India.
o Due to the country's uneven allocation of water, the majority of the population faces water shortages.
o The demand for water in urban areas is greater than the supply.
o Water is required to irrigate crops in India since rainfall is mainly seasonal.
Techniques for conserving water
Water conservation initiatives may be carried out in any location and in any construction. Here are a few water conservation measures that will save you a lot of money and time:
Rainwater collection
Rainwater collection is an efficient way to conserve natural resources while also recharging groundwater levels. Rainwater is collected and allowed to percolate into a deep hole or a reservoir in this technique of water conservation, where it seeps down and increases the groundwater table.
Metering of water
Installing water meters and measuring the quantity of water used in residential and business facilities is another effective technique to reduce water waste. The amount of water consumed is computed and charged based on the water price.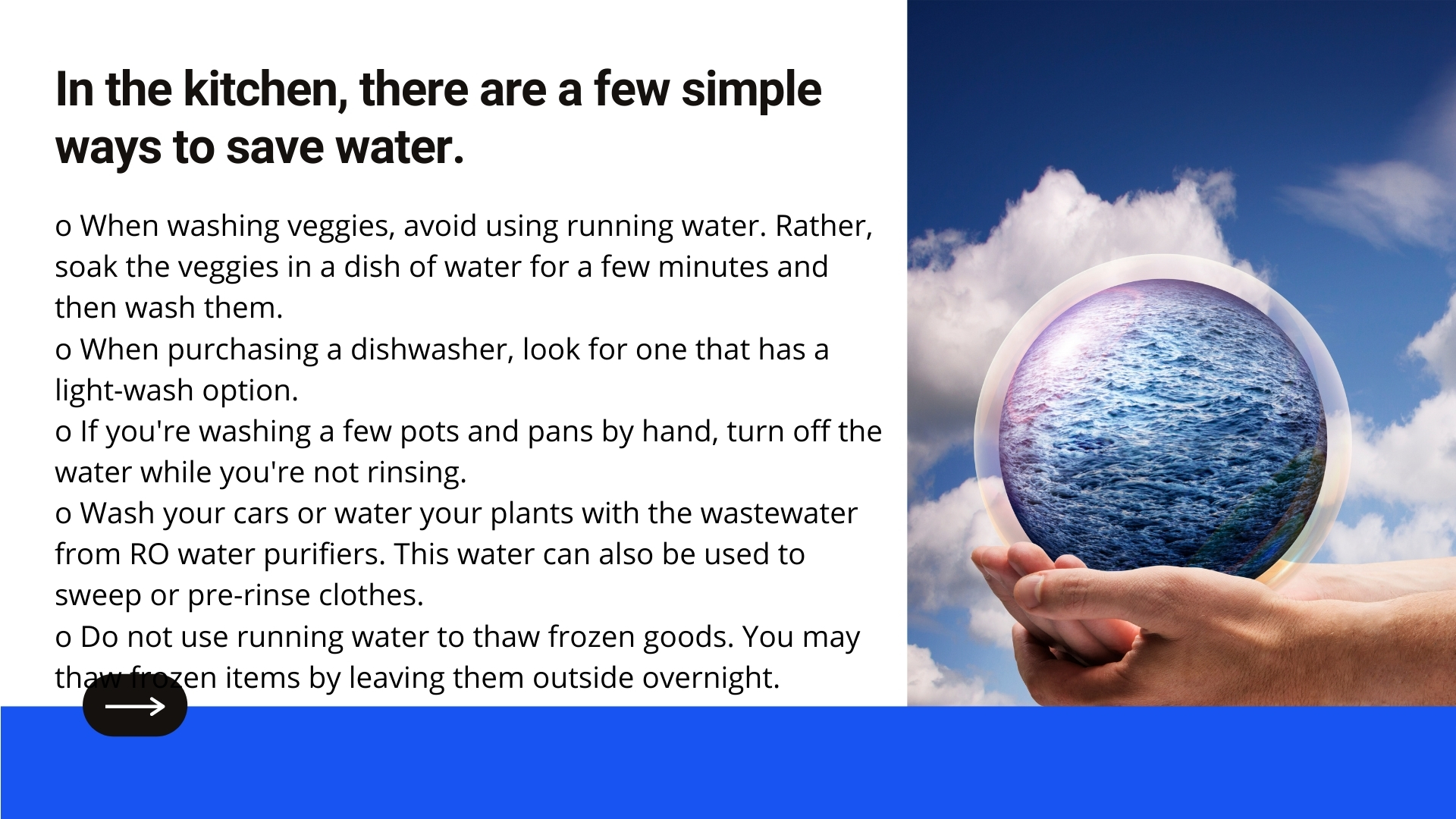 Recycled greywater
Greywater recycling is a way of repurposing wasted and wastewater from kitchen sinks, washing machines, and showers for use in toilets, watering plants, and other applications. Unlike rainwater collection, which is reliant on rain, greywater is abundant. Environmentalists have proved that using this recycling technology has cut home water use by over 70%.
---
If You're Looking for sale home in Navi Mumbai We Have the Best Option For You 1 BHK Flats for sale in Kharghar Navi Mumbai: https://navimumbaihouses.com/1-bhk-flats-for-buy-in-kharghar/
---
Reduced-pressure valves
In a hydraulic system, a pressure reduction valve regulates the amount of pressure. These valves guarantee that the water level is maintained at a predetermined level. As a result, downstream water system components survive longer, and water usage is lowered. This is a highly effective water-saving solution for industrial, residential, commercial, and institutional structures.
Bathroom items that save water
The market is currently saturated with water-saving toilet tanks, faucets, and showerheads that may save water use by up to 60%. Changes in spray patterns in taps and showers, as well as increased flushing pressure in toilets, are pushing the limits of water conservation without affecting consumption habits.
In the kitchen, there are a few simple ways to save water.
o When washing veggies, avoid using running water. Rather, soak the veggies in a dish of water for a few minutes and then wash them.
o When purchasing a dishwasher, look for one that has a light-wash option.
o If you're washing a few pots and pans by hand, turn off the water while you're not rinsing.
o Wash your cars or water your plants with the wastewater from RO water purifiers. This water can also be used to sweep or pre-rinse clothes.
o Do not use running water to thaw frozen goods. You may thaw frozen items by leaving them outside overnight.
In the bathroom, there are a few simple ways to save water.
o Install water-saving showers and faucets to save water.
o When brushing your teeth or shaving, turn off the water.
o Check for leaks in the toilet flushing systems on a regular basis. This may be done easily by dropping dye tablets or drops of food coloring into the tank, and if color emerges in the bowl after an hour, your toilet is leaking.
---
We are the Real Estate Web Portal to Buy Sell and Rent properties in Navi Mumbai, Mumbai, and Thane. We can help you Buy Properties at Affordable Prices at your desired location. For more information Call Us On +91 8433959100
If you want daily property update details please follow us on Facebook Page / YouTube Channel / Twitter
Disclaimer:
The views of this expressed above are for informational purposes only based on the industry reports & related news stories.
Navimumbaihouses.com
does not guarantee the accuracy of this article, completeness, or reliability of the information & shall not be held responsible for any action taken based on the published information.
Also Read
Buy Properties in Navimumbai