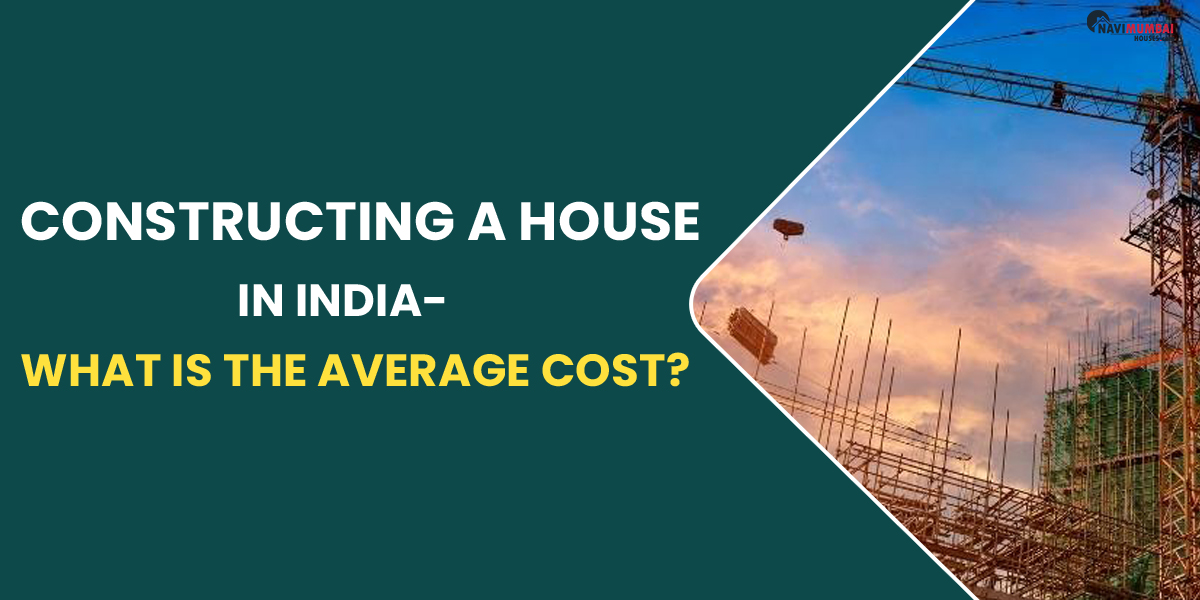 Constructing A House In India- What Is The Average Cost?
Understanding the direct and indirect costs related to building a house is essential if you have any plans to do so. Although these prices may differ between States depending on the site, labour costs, and raw material outlays, having a rough sense of the associated investment would be helpful. Continue reading to find out how much it typically costs to build a house in India.
---
Are you looking for 2bhk flat in dadar?
---
Despite having a wide range of amenities and features, dwelling units in gated communities are not custom-made. Because they can tailor their homes to their interests and convenience, independent home constructions are preferred by many people. However, building a house has unique difficulties. In addition to having a lot of patience, it also demands precise building estimates to prevent money from being mismanaged. In most cases, homeowners are either ignorant of the development expense or careless about it. As a result, a number of issues develop, ranging from rising costs to poorer construction quality.
Plot Layout
The plot layout is the initial phase in building a house. Here, a design plan for the selected land must be created by an architect or designer. A layout sketch often shows several rooms, a kitchen, restrooms, stairs, balconies, a patio, a storage area, parking, and any additional place you would want to include. The fee charged by the architect or design engineer, who is mainly based on the size of the land, is in compensation for the services provided.
For instance, the architect can bill between Rs 15,000 & Rs 20,000 for a site measuring 1,000 square feet. However, there may be a small variation in rates between locations.
Norms & Regulatory laws
Different areas have different building codes, which could lengthen project timelines and raise construction costs. For instance, if your property is in an ecologically sensitive area, you must get construction authorization from the gramme Panchayat or municipal body that has jurisdiction over your property. Project deadlines may be pushed back and costs may increase as a result.
Additionally, in order to receive permissions, severe development regulations in some localities must be followed. For instance, if you want to build a two-story home in Delhi, you must have stilt parking. If this clause is missing from your building plan, the municipal authority will reject it.
Ways to fixing your construction budget
The civil work and finishing work are what determine the cost of building a house. The house's construction is part of the civil work, which also includes the doors, windows, wooden cabinets, flooring, roofing, designs for the walls, and painting.
Depending on the city and construction site, the total cost of construction might range from Rs 1,000 per square foot to Rs 5,000 per square foot.
Civil cost
The cost of raw materials used to build the foundation, walls, roof, boundary wall, parfait, floor work, and plastering is a significant component of the civil cost. Bricks, cement, concrete, sand, and RCC reinforced steel are a few of the main basic materials. However, estimating the quantity of raw materials is typically challenging because it heavily depends on the structure's design. Additionally, labour costs, contractor fees, and shuttering costs are included in the civil cost.
Note: Only hire a contractor with solid experience in the building industry. There are many difficulties in civil construction, and there may be instances where the contractor must make quick decisions. Consequently, the experience would make things simpler and less complicated.
In general, a brick wall without an RCC column costs between Rs 800 and Rs 900 per square foot to construct. Contrarily, the cost of building a brick wall with an RCC column is between Rs. 900 and Rs. 1,000 per square foot.
Finishing cost
As previously indicated, finishing work includes pop work, grillwork, doors, windows, wooden work, electric fittings, and sanitary fittings. The finishing price typically ranges between Rs 500 and Rs 3,000 per sq ft, depending on the amenities and luxuries included.
Grey flooring typically requires finishing work that costs between Rs. 500 and Rs. 700 per square foot. However, medium finish work, such as local wooden floor work or tiles, costs between Rs 1,000 and 1,200 per square foot. If you want teakwood flooring and high-end finishing, the price might range from Rs. 1,500 to Rs. 3,000 per sq. ft.
Additionally, labour expenditures such as that of an electrician, plumber, tile mason, carpenter, painter, and polisher are included in finishing costs. A house's building costs primarily consist of the cost of the civil work as well as the finishing expenditures. The price to build a home of 1,000 square feet might range from approximately Rs. 1,300 to Rs. 5,000 per square foot.
Typically, architects, contractors, or other expert estimating organizations produce estimates for construction costs. The caliber of the building materials, however, is a crucial consideration when it comes to self-evaluation.
Types of raw materials for building and their costs
The raw materials for building are separated into three classifications, C, B, and A.
·         C Class: Involves building with inferior bricks and sand, the least expensive fixtures, and inferior cement and steel. Typically, it costs Rs 7-8 lakh to build a 1,000 square foot C class home.
·         B Class: This kind of construction uses medium-quality building supplies, such as steel and cement as well as fixtures and fittings. In contrast to C class, a 1,000 square foot B class home would cost on average Rs. 10–11 lakh to build.
·         A Class: Because this kind of construction uses the best materials, it might cost anywhere from Rs 15 to Rs 25 lakh to build a 1,000 square foot home.
The cost of building may also be affected by outside variables, such as:
·

       

Construction delays owing to the non-professional attitude of the contractor or labour strike

·

        

Increased rental costs of the building equipment

·

        

The inefficient use of equipment that results in overhead costs

·

        

Rise in the material prices

·

        

Rise in the labour charges
Even though the aforementioned scenarios might or might not occur, it is always preferable to be ready for the unexpected difficulties and arrange a budget accordingly to ensure a smooth construction process.
Indian construction costs on average (July 2022)
| | |
| --- | --- |
| Expenses | Average Expenditure for a 1,000 sq ft home |
| Architect | Rs 15,000 onwards |
| Brick wall construction (without RCC) | Rs 800 per sq ft |
| Brick wall construction with RCC) | Rs 900 per sq ft |
| Civil work | Rs 1,500 per sq ft |
| Electrician/Plumber | Rs 2,500 per sq ft |
| Raw material cost | Rs 7 lakh onwards |
Covid-19's effect on construction costs
According to media estimates, the pandemic has increased India's construction prices. The average cost of construction has increased by up to 25% as a result of rising fuel prices, a labour shortage, and the high cost of essential input materials like steel, cement, stone, plywood, etc. The cost of transportation will play a significant role in the increase in construction costs in India as a result of the increase in crude oil prices to $80 per barrel.
---
You're looking for Buy Homes in Kharghar we have the Best Properties In Navi Mumbai Like Ready to Move: https://navimumbaihouses.com/property/search/buy/kharghar/
If you want daily property update details please follow us on Facebook Page / YouTube Channel / Twitter
Disclaimer:
The views of this expressed above are for informational purposes only based on the industry reports & related news stories.
Navimumbaihouses.com
does not guarantee the accuracy of this article, completeness, or reliability of the information & shall not be held responsible for any action taken based on the published information.
Also Read
Buy Properties in Navimumbai