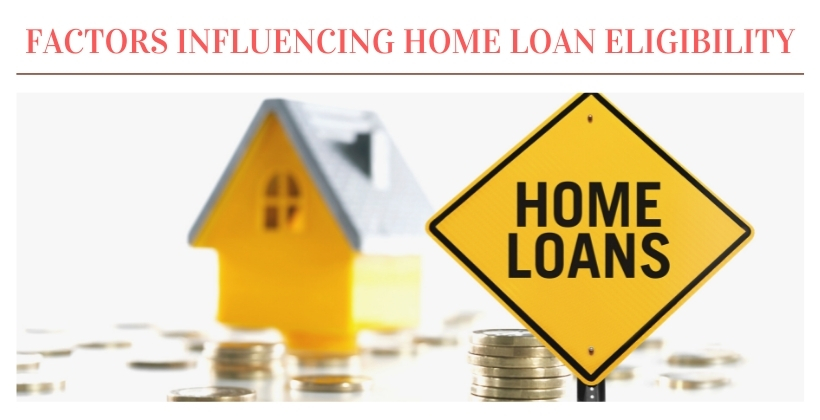 Factors influencing home loan eligibility
When it comes to buying a home, the great majority of young Indians apply for a mortgage. Banks and financial institutions approve home loan subject to the fulfillment of specified terms and conditions.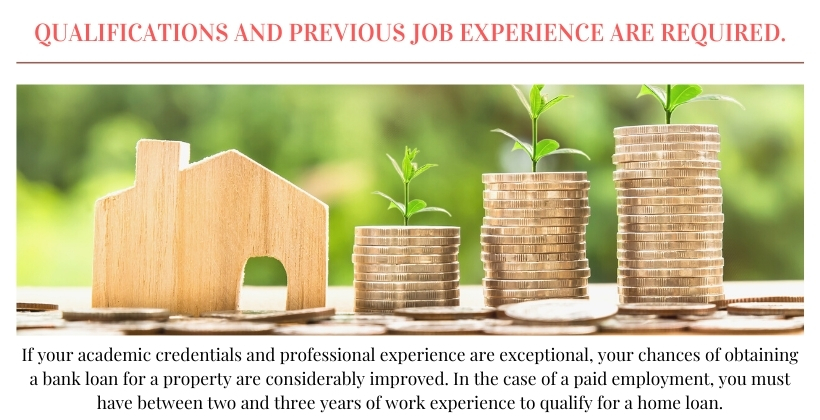 Have you applied for a house loan, or do you plan to do so in the near future?
Lenders evaluate home loan applications according to rigorous standards. Aside from the criteria used by banks and financial institutions to evaluate your application, there are a number of other factors that may influence your ability to receive a home loan.
Age: It is expected that you will be eligible for a home loan for a set period of time known as "tenure." Your tenure is decided by your age as well as your ability to pay it off in a reasonable amount of time. Young applicants' repayment capacities will differ from those of middle-aged or elderly borrowers, as will their ability to repay their loans. Borrowers of home loans at various periods of their lives face a variety of challenges that are fairly unique from one another.
Qualifications and previous job experience are required.
If your academic credentials and professional experience are exceptional, your chances of obtaining a bank loan for a property are considerably improved. In the case of a paid employment, you must have between two and three years of work experience to qualify for a home loan.
To qualify, a self-employed individual must have had his or her firm in existence for at least two years and produced adequate cash profits and revenues. Tax returns must also have been filed in the corporation's name. Academic credentials and work experience are fairly accurate indicators of professional progression and stability.
Income: Your salary has a significant impact on the amount of money that banks and financial institutions are willing to lend you. If your salary is greater than the average, the amount of money that banks are willing to lend to you will be higher as well. Regardless of the lender, all applicants must have a certain level of income in order to be accepted for a home loan. Of course, this depends on your area of competence as well as the perks and assurances provided by your company.
Dependents: Your ability to qualify for a home loan in Navi Mumbai, the home loan will be influenced by the number of dependents you have. Even if all other criteria are identical, having a big number of dependents lowers your chances of receiving a house loan. On the contrary, your wage should be sufficient to support you and your family while simultaneously shouldering the additional obligation of housing loan payments.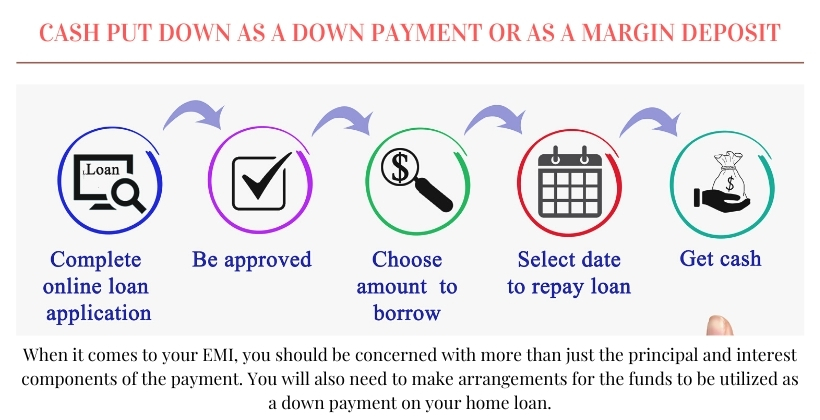 The Characteristics of One's Job
Your ability to qualify for a home loan will be influenced by the type of your work. Banks are interested in whether you are salaried, a Self-Employed Professional (SEP), or a Self-Employed Non-Professional (SELNP) (SENP). The qualifications vary based on your location of employment. Job changes on a regular basis may jeopardize your ability to obtain a home loan.
Credit and payment history
Your credit and payment history give the lender insight into how you have handled previous commitments, as well as an indicator of your capacity to repay the loan. Your credit score is determined by the information in your credit history. Banks utilize your credit score to assess whether or not to accept your home loan.
Your credit score informs your lender about the type of borrower you are likely to be. You should not be alarmed if your credit score is less than ideal. Although your credit score is important, it is not the only element that banks evaluate when considering your home loan application.
The cash put down as a down payment or as a margin deposit
When it comes to your EMI, you should be concerned with more than just the principal and interest components of the payment. You will also need to make arrangements for the funds to be utilized as a down payment on your home loan. This is known as the Loan-to-Worth Ratio, and it indicates how much of the property's market worth the lender is prepared to finance (90 percent in case of home loans below Rs 30 lakhs). The borrower is liable for arranging 20% (or 10%, depending on the circumstances) of the property's market value. The amount of money you have available for a down payment will have a major impact on your eligibility for a house loan.
Rates of interest in the open market
How the Reserve Bank of India (RBI) policies and market lending/interest rates are perceived has a big impact on your debt and loans. The rate of interest charged determines the cost of borrowing money. Your home loan's cost will rise in exact proportion to the interest rate.
Not to mention that private banks and financial institutions establish their own interest rates based on market trends. Some private financial institutions can change interest rates, providing customized rates for better or worse based on the customer's financial history.
---
We are the Real Estate Web Portal to Buy Sell and Rent, Home Loan in Navi Mumbai, Navi Mumbai, Mumbai, and Thane. We can help you Buy Properties at Affordable Prices in Navi Mumbai at your desired location.
If you want daily property update details please follow us on Facebook Page / YouTube Channel / Twitter
Disclaimer:
The views of this expressed above are for informational purposes only based on the industry reports & related news stories.
Navimumbaihouses.com
does not guarantee the accuracy of this article, completeness, or reliability of the information & shall not be held responsible for any action taken based on the published information.