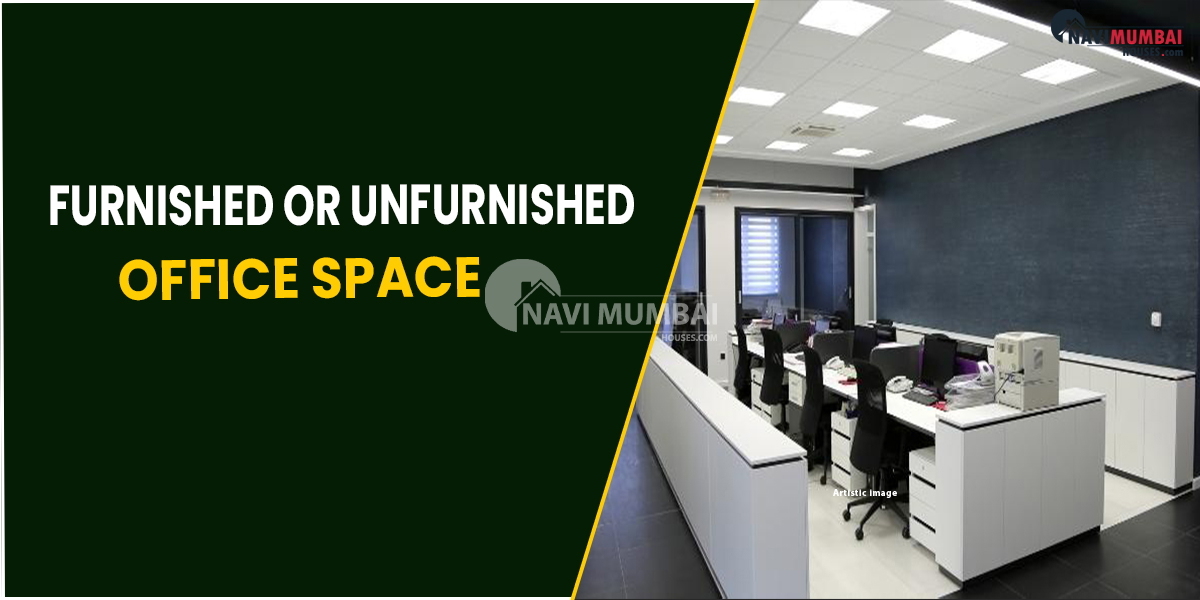 Furnished Or Unfurnished Office Space : What Should You Rent?
In the face of increasing competition, one of the most difficult decisions that modern-day businesses must make is whether to rent an unfurnished office space or a furnished commercial space. However, experts say that the size of the company should be a major consideration when leasing office space.
---
---
While unfurnished offices are less expensive to rent, the expense of setting up the space may be prohibitively expensive. Similarly, while furnished offices are enticing and instantly accessible for use, their typical rental values may be prohibitively expensive. Because deciding between a furnished and unfurnished office space can be difficult for entrepreneurs, experts believe that the size of the firm should be the deciding factor.
"In the business world, everything boils down to the size of the firm and the ability of the entrepreneur to invest." While both empty and furnished apartments have benefits and drawbacks, is critical that the owner analyses the expenditures and compares them to the budget in order to arrive at a reasonable answer. For example, a start-up may save money by leasing a modest office and renting minimalist furnishings, or by opting for coworking space. A larger organisation, on the other hand, may choose a fully-furnished office or lease an empty space and have it customised to meet the demands, objectives, and goals of the business."
For a better understanding, consider the following pros and downsides of furnished and unfurnished: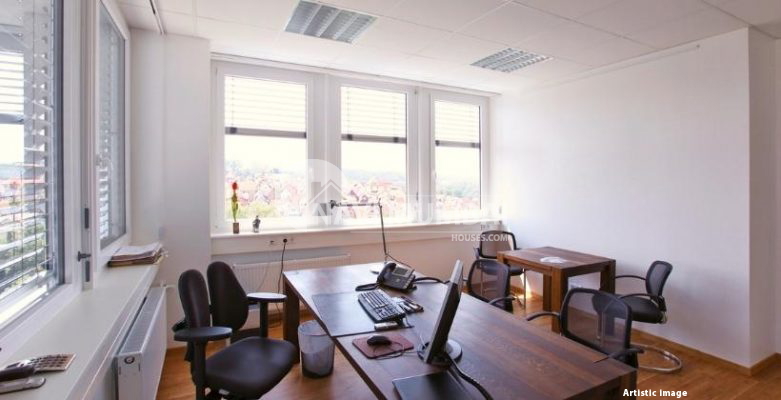 The Benefits of Furnished Offices
Furnished Or Unfurnished-Completely assembled
A completely equipped office space allows you to take possession and start working right away, without disrupting business activities. Furthermore, it creates a more professional and lively environment, which significantly improves your company's productivity and reputation.
Furnished Or Unfurnished-It saves time.
When relocating a firm, it is critical to take into account every detail. Everything, from the location to the cost of purchasing furnishings, should be carefully assessed. Even the most basic activities, such as selecting the proper kind of furniture, purchasing it, and delivering it, might take many weeks or even months. Renting a furnished office space, on the other hand, eliminates the need to wait and saves time. This is particularly effective for larger companies with a large staff, when even a day's delay in operations may dramatically damage their turnover.
Disadvantages of furnished spaces
Furnished Or Unfurnished-High rental values
High lease values are one of the most significant disadvantages of equipped facilities. Furnished office space prices are typically 40-50 percent more than unfurnished space leases. Because these offices are prepare to meet the demands of many tenants and provide all facilities, their lease values are often higher. The average lease price might increase by up to 60% depending on the location of the office. Because of the higher land costs in the centres, centrally situated office spaces are more expensive than commercial projects on the periphery.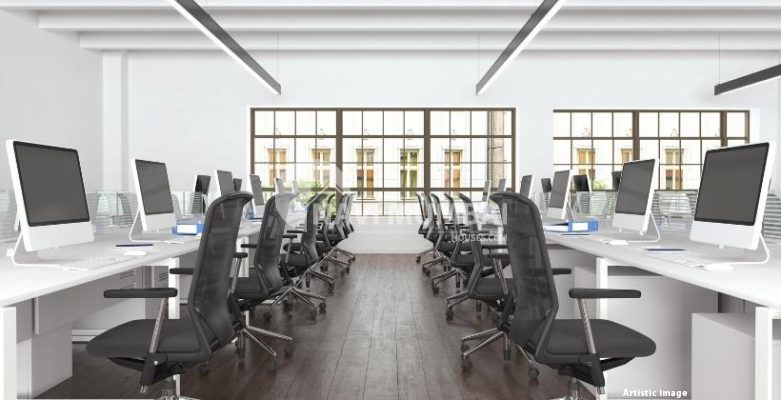 Furnished Or Unfurnished-Enhanced liability
In the event of any unintentional damage or other loss to the property or the interiors, the renter would be held solely liable, and the landlord would have the authority to collect the cost from the security deposit supplied at the start of the transaction.
Benefits of unfurnished offices
Furnished Or Unfurnished- greater adaptability
Unfurnished areas provide for greater customization. The tenant can customise the decor to reflect the company's aims and provide a more personal touch to the space. It also allows the renter to install and remove furniture and other amenities as needed. Furthermore, there is a broad choice of furniture and other office décor items available for rent, so you don't have to worry about spending a fortune on furniture.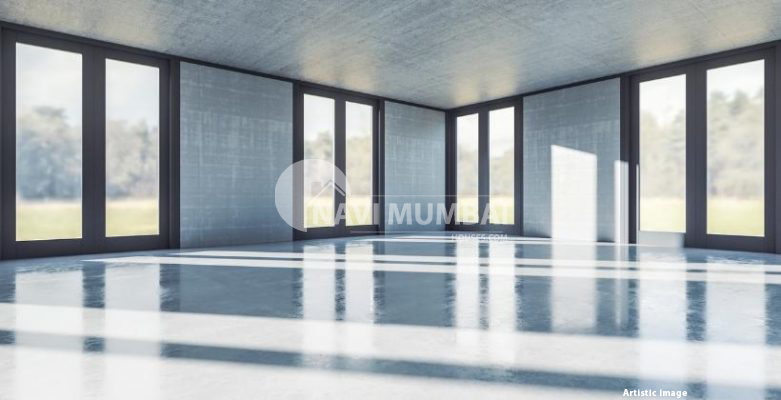 Furnished Or Unfurnished-Rents are lower.
As previously noted, the average cost of unfurnished spaces is almost half that of furnished spaces, making it a practical alternative for firms that have yet to reach the break-even threshold. Coworking spaces can also be a feasible choice for new businesses. However, the average cost of leasing an unfurnished space is 10-15% less than that of coworking facilities. Furthermore, coworking spaces have limitations on the use of services such as conference rooms, tea stations, and so on. Shorter lock-in periods, often three months, are another disadvantage of coworking spaces. Making them unsuitable for businesses that aim to operate in a particular location for an extended length of time.
Furnished Or Unfurnished- Liability is reduce.
Apart from the expense of upkeep, unfurnished office spaces impose no extra obligations on the tenant. Unlike in furnish quarters, the furniture is either rented or purchase; hence, no additional costs are remove in the event of furniture damage. In addition, acquire furniture is an asset that can be relocated to a new location when you leave the workplace.
The drawbacks of unfurnished offices
Unfurnished offices are rente as empty shells. From the electrical wiring to the workstation setup, you must oversee the entire project. Which not only takes time but may also have an influence on your business. In such a case, it is best to lease a new office and complete all necessary upgrades before leaving the prior location. Though it may be slightly more expensive at first since you must pay rent for two offices. The expense will be one-time and will be repaid in due course.
While the benefits of empty offices outweigh those of furnished spaces. The decision to hire office space should ideally be based on the company's needs and prospects. Evaluate the costs and expected returns, and lease a facility that can be supported in the long run. Renting a high-end facility for a few months to attract consumers and then relocating to a smaller office might be detrimental to your organisation.
---
You're looking for Rental Commercial Office Space In Navi Mumbai we have the Best Rental Properties In Navi Mumbai Like Ready to Move & Nearby possession: https://navimumbaihouses.com/property/search/rent/navi-mumbai-all/
If you want daily property update details please follow us on Facebook Page / YouTube Channel / Twitter
Disclaimer:
The views of this expressed above are for informational purposes only based on the industry reports & related news stories.
Navimumbaihouses.com
does not guarantee the accuracy of this article, completeness, or reliability of the information & shall not be held responsible for any action taken based on the published information.
Also Read
Buy Properties in Navimumbai