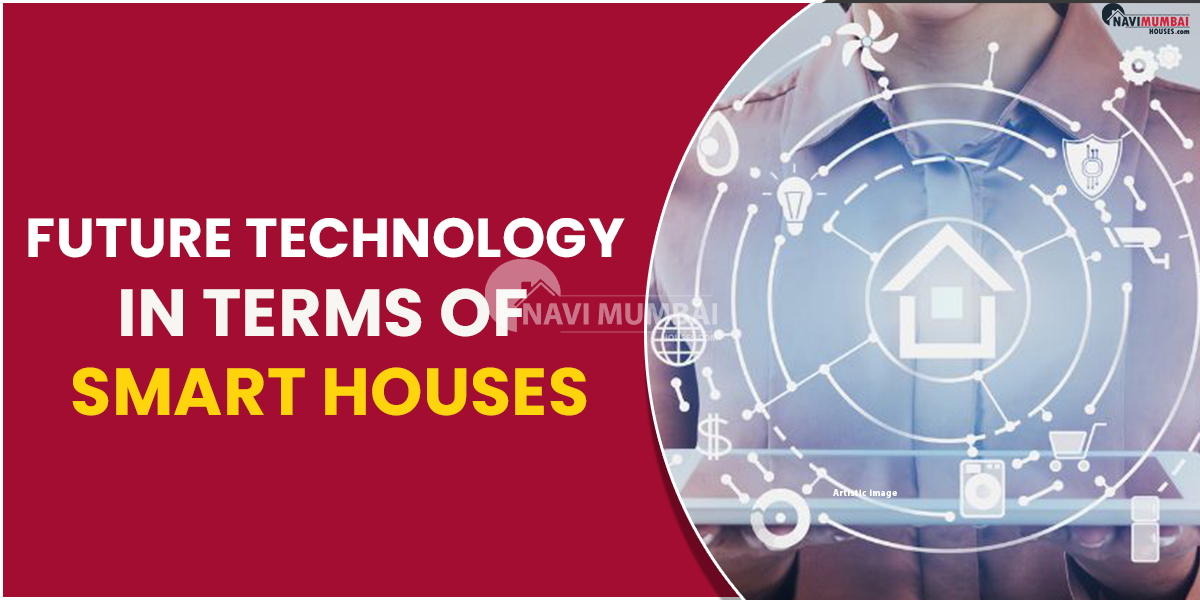 Future Technology In Terms Of Smart Houses
By enhancing lifestyles while keeping things straightforward, smart homes helped to bring in a new era of comfort and convenience. The homes of the future are those equipped with cutting-edge technology that enables people to remotely control and automate lighting, entertainment systems, air conditioning, and other connected equipment. Our houses are undergoing an experience update right now, evolving from connected homes to homes that are intelligent, intuitive, and proactive.
---
Are you looking for flats in kalyan?
---
Smart Home Ideas in 2021
With the ongoing epidemic pushing the pace even more, a number of technology advancements in the home automation area started to saturate houses and other locations. Living in a smart home is a novel and engaging experience because to the ability to operate dwellings wirelessly. The interruptions brought on by the pandemic have strengthened the need for this. Practically every piece of equipment in our homes may be controlled remotely, including a geyser, several appliances, and the lights in different rooms.
Health benefits were highlighted and concentrated on in 2021's smart home technology trends. Touch less qualities of smart doorbells has propelled them to the forefront. Smart home solutions, particularly for home offices, have acquired a lot of popularity with the general transition to virtual collaboration and are continuing to develop and redesign as businesses prolong office closures and implement hybrid or permanent work-from-home policies. These smart home solutions, which range from noise-cancelling windows to AI filters that hide and conceal surroundings during video conversations, are merely the tip of an industry that is rife with opportunities.
In 2022, Smart Houses Will Be Replaced By Intelligent, Intuitive Homes
Owners of homes have a favorable attitude on automated, intelligent dwellings. The Internet of Things (IoT) sector will be worth $11.1 trillion by 2025.  Thus, there will be an enormous increase in the requirement to coordinate data from sensors and home appliances. In this era of transition, smart houses must evolve into intelligent, sustainable homes. We must create a future in which we transition to zero-touch user interfaces (UI). The ultimate goal of smart homes is for them to develop into entirely intuitive spaces that can manage both the residents' internal and external demands.
Smart devices coupled to wireless control in a sentient home provide accessibility and offer seamless usability, operability, and control. Future smart homes will be able to recognize patterns based on personal preferences and progressively incorporate them into routine operations of gadgets and systems. As these devices become increasingly common and penetrate our homes and places, it is essential to utilize their power in a sustainable way. The efficiency, adaptability, and longevity of home automation products are increasingly valued. Future smart homes will continue to develop as all-encompassing, intuitive, and intelligent settings that generate pleasure and inspire possibilities as we get closer to 2022.
Small Changes Can Have a Great Impact
Smaller, lower-power, longer-range sensors and IoT devices are becoming more common in the smart home to track and deliver updates. When something may appear to be out of the ordinary, such as when there is a leak, for example. Since not all applications will require short-range, nonstop, high-frequency connectivity, data in the smart home will truly be "everywhere."
Solutions that profit from a continuous "pulse" of data—small data packs that travel quickly and have a significant impact—instead of high-bandwidth data dumps, will continue to be implemented. By eliminating the load and instability of high-bandwidth protocols over thousands of square feet, customers and smart homes may monitor their homes and linked lives in a more real-time manner.
Speaking of high bandwidth, LTE and 5G complement each other in terms of technology. Specific applications like video streaming, television, gaming, and enabling remote-first work regulations. Will be the exclusive use of connectivity technology that demands more energy and electricity.
Despite the fact that 5G is still not appropriate for many applications. That it will take some time before it becomes widely used in homes. There is still a lot of hype surrounding it in the smart home space. IoT devices that use these complimentary communication protocols. Will therefore be the key to driving meaningful smart home innovation in many areas.
For many use cases, the connections allow by these platforms are also more valuable than 5G because they can pass through walls, doors, and other obstructions and are rarely affect by external interference.
IoT as a Positive Force
It's important to go through the previous prospects and the reasons. Why everyone involved in the home automation future should be very happy about where the market is at this point.
Customers have demonstrated an interest in smart homes, and this enthusiasm has grown over the past 12 months or so. According to survey, convenience, time savings, safety, and security are the top reasons. Why seven out of ten homebuyers want a smart house.
Smart homes are becoming more prevalent. As consumers grow accustomed to living in a connected environment. This shift opens up new opportunities for various smart home applications. Enhancing the potential of IoT as a driver of social and environmental progress.
Conscious customers are frequently connect consumers. Additionally, everyday data tells a different tale than monthly data, resulting in more frequent and greater insight into all elements of the smart home. Many homeowners are already making efforts to better care for the neighborhoods in which they reside. Whether by using reusable shopping bags or reducing their carbon impact when driving. The home can practice the same level of social and environmental care.
This can be made a reality for consumers by connect IoT devices. The time has come to take advantage of this emerging trend. This movement to reward data-driven consumers is also extending to the enterprise. Whether it is through pay-as-you-drive insurance or rewards for electric and green vehicles, among other things.
---
You're looking for New Projects in Titwala we have the Best New Projects in Titwala like Ready to Move & nearby possession: https://navimumbaihouses.com/properties/search/titwala/
 If you want daily property update details please follow us on Facebook Page / YouTube Channel / Twitter
Disclaimer:
The views of this expressed above are for informational purposes only based on the industry reports & related news stories.
Navimumbaihouses.com
does not guarantee the accuracy of this article, completeness, or reliability of the information & shall not be held responsible for any action taken based on the published information.
Also Read
Rent Properties in Thane