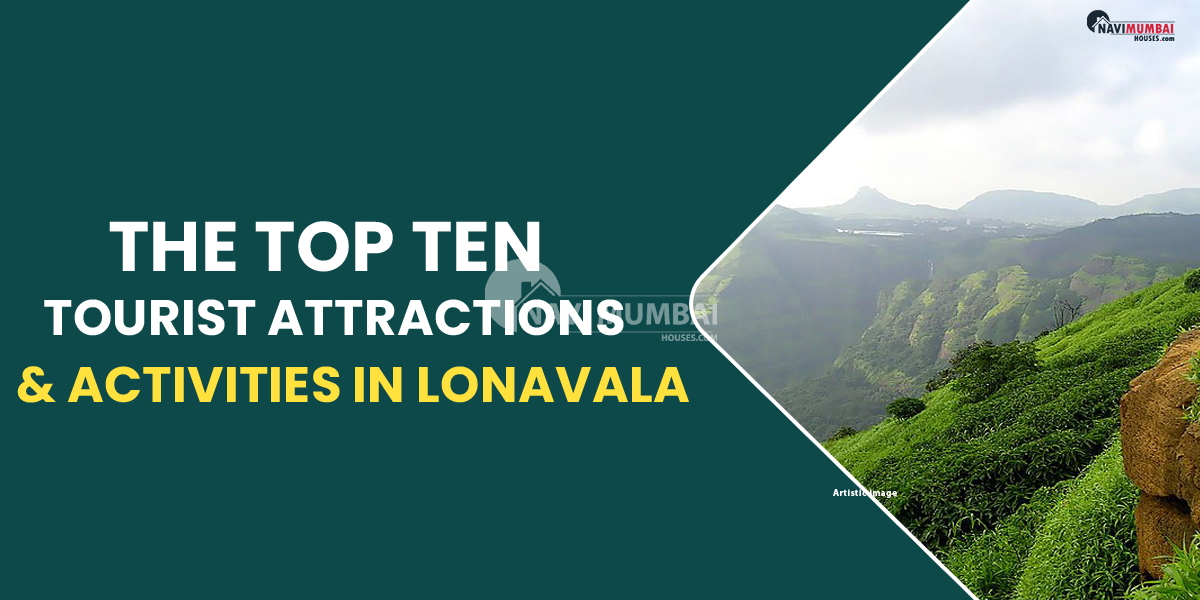 The Top Ten Tourist Attractions And Activities In Lonavala
A well-liked weekend getaway spot close to Mumbai and Pune is Lonavala. Here are the top ten tourist attractions and activities to do in Lonavala.
Popular Maharashtrian hill station Lonavala is home to a variety of tourist attractions, including beautiful waterfalls, endearing lakes, forts, and much more. The top tourist attractions and activities to do in Lonavala are listed in this article.
This hill station, together with its sister hill station, Khandala, is frequently refer to as the "Jewel of Sahyadri." It draws honeymooners, families, friends, and adventure seekers.
---
Are you looking for flat on rent in wadala?
---
Best tourism destinations in Lonavala: Tiger's Leap
Tiger Point, also known as Tiger's Leap, is a 650-meter-high hilltop in Lonavala that offers a panoramic view of the valley's rich greenery, lakes, and waterfalls. In Lonavala, Tiger Point is a popular tourist destination. The lush landscapes are wonderful with clouds rising nearby, especially during the monsoon. Tiger's Leap, also known as Waghdari locally, gets its name from the way it resembles a jumping tiger. It offers stunning views of the sunrise and sunset. This viewpoint is close to a little waterfall that only flows during the monsoon. The waterfalls and beautiful valleys that make Tiger's Leap in Lonavala worthwhile to visit can also be seen from this gorgeous location.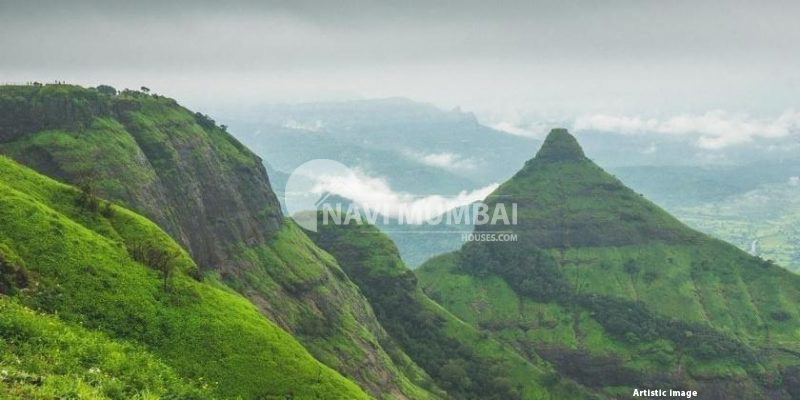 Karla Caves & Bhaja Caves are two of the top tourist destinations in Lonavala.
The best attractions to see in Lonavala for history buffs are Karla and Bhaja Caves. These Buddhist rock-cut caves are around 8 kilometres apart and date to the second century BC. The Karla Caves contain India's largest and oldest chaitya (a shrine/prayer hall), which has a stupa at one end, as well as the country's most magnificent single cave. The Karla Caves, which were construct under Satvahana's administration, are India's biggest Hinayana Buddhist chaitya (temple). It still has some of the 2,000-year-old wooden beams. The steep ascent to the Karla Caves takes about 20 minutes.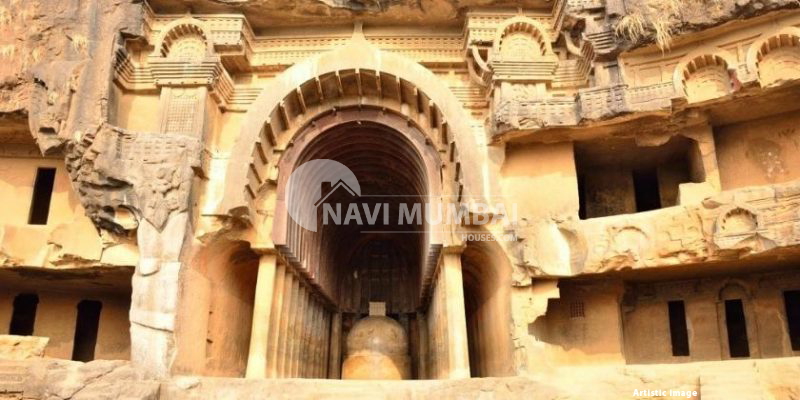 There is a statue of a Buddha preaching while perched on a throne supported by lions and decorated with elaborate carvings of three elephants. The Bhaja Caves, a wonder of architecture made up of 22 rock-cut caves, are perches 400 feet above Bhaja hamlet. These caves stand out because they include many stupas. The architecture is almost identical to Karla's Chaitya Griha, which features a horseshoe-shaped doorway with Lord Buddha statues and images. The tabla was use in India even 2,000 years ago, as shown by a wall carving of a woman playing it. As a sanctuary for travellers, the Buddhists carved out these caves in the rock and filled them with viharas, stupas, and chaityas.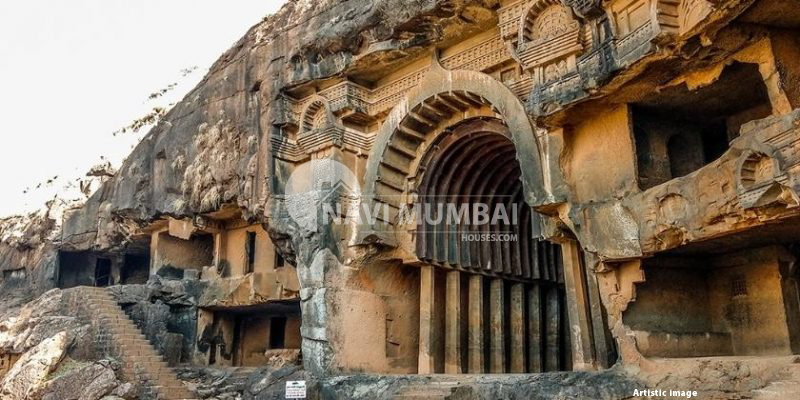 Bhushi Dam is the third-best tourist destination in Lonavala.
One of Lonavala's most well-known and gorgeous tourist destinations is Bhushi Dam, which lies near a lovely waterfall. The dam's flowing water creates a sizable natural water park that revitalizes visitors despite being surround by hills. It is mesmerizing to see the water from the Bhushi Dam spill over the stairs and go across the rocky terrain. Tourists are drawn to the chirping birds, beautiful vegetation, and cool seas. Between Lonavala & INS Shivaji, behind the steep landscape, is the Bhushi Dam, which was built on the Indrayani River. Beautiful scenery and rocky terrain surround the dam. Here, swimming is not permit.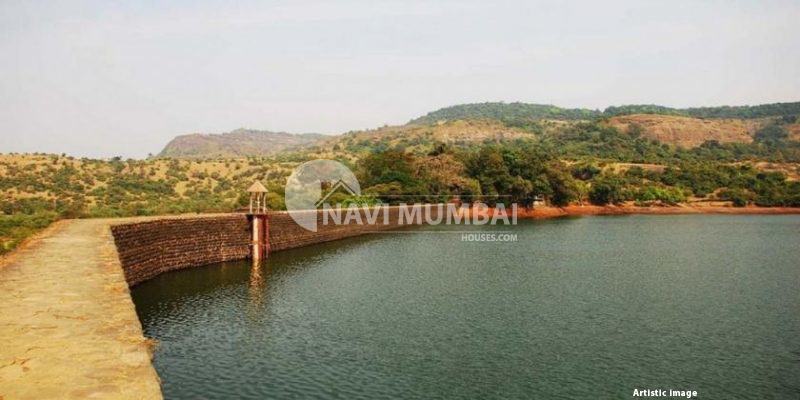 The fourth must-see attraction in Lonavala is Duke's Nose.
One of the top destinations in Lonavala is Dukes Nose. Visitors can get breathtaking views of the Khandala Ghat from Duke's Nose Point. The Duke of Wellington is responsible for the place's name. Locally, the Duke's Nose is known as Naagphani, which translates to cobra hood. Duke's Nose is renown for its gorgeous setting, tranquil atmosphere, stunning valleys, and rich vegetation. The Shiva Temple at the top is the perfect location to say prayers and take in the beautiful scenery. Lonavala is a well-known destination for trekking, hiking, and rock climbing, in part because of the area's steep topography and protracted, winding pathways that meander through the dense jungle.
The fifth must-see attraction in Lonavala is Pawna Lake.
The most popular camping area in Lonavala is Pawna Lake, a man-made reservoir. Here, visitors can take in the scenery and relaxing climate. Near Pawna Lake, there are a number of forts, including Lohagad Fort, Tikona Fort, and Visapur Fort. A tourist has the option of going boating or canoeing in addition to sightseeing. The greatest time to visit Pawna & appreciate the surrounding greenery is during the monsoon. Here, camping is a well-liked pastime, and various tour operators provide camping packages close to Pawna Lake. The site is exceptional because of the calm environment and stunning sunset views.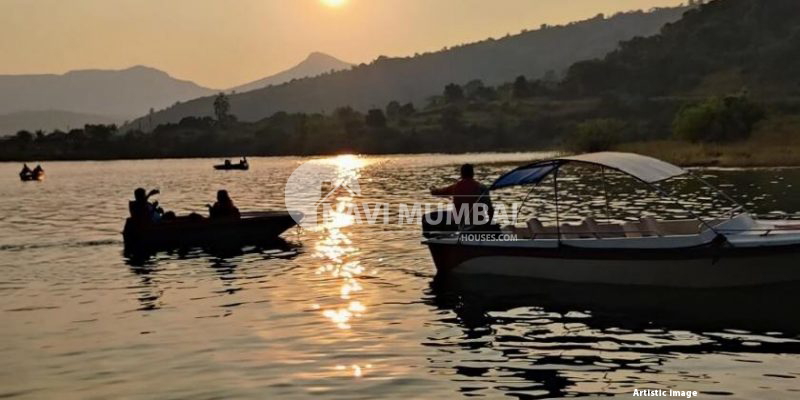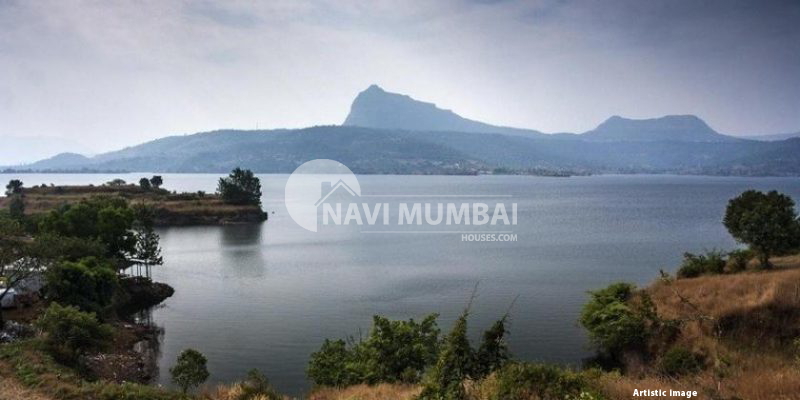 Rajmachi Fort is the sixth of Lonavala's attractions.
One of the most popular tourist destinations in Lonavala is the Rajmachi Fort. At 2,710 feet above sea level, the fort provides a breathtaking view of the Sahyadri Hills and the Shirota Dam's backwaters. The Rajmachi Fort has seen several empires come and go, including those of Shahu Maharaj, Shivaji Maharaj, and Emperor Aurangzeb. Shrivardhan and Manaranjan, the forts are two Balekillas (twin strongholds), were built to keep an eye on the neighbourhood and are its principal sites of interest. A number of the fort's historic caves and temples, including the Kal Bhairava Mandir, date back to before the fort was even complete.
This location, which is very well-like by tourists, especially hikers and those who love the outdoors, offers peaceful vistas of greenery. Rajmachi Trek lies tucked between Karjat and Lonavala. The Rajmachi Fort can be reach in two ways. The hike from Lonavala is a roughly 15-km flat walk, while the trek from Karjat is a 5-km steady ascent. The Karjat path is closer to the Udhewadi settlement and has a higher ascent through a part of woodland.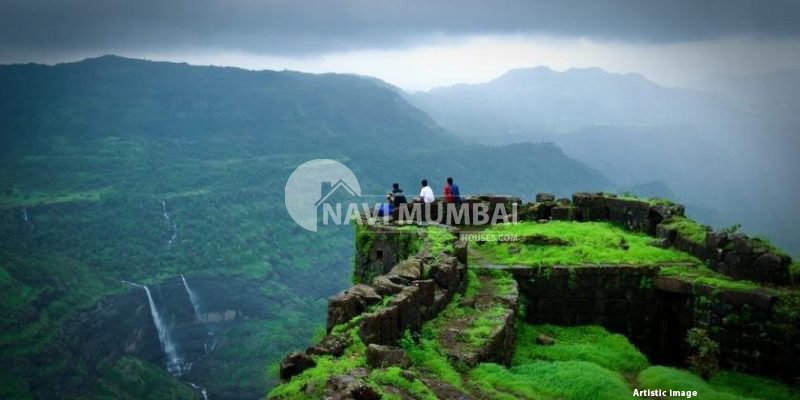 Narayani Dham Temple is the seventh place to see in Lonavala.
One of the most visited tourist destinations in Lonavala is the Narayani Dham Temple, which is located in the town's centre. The stunning temple made of white marble was built in 2002. With shrines to Ganapati, Hanuman, and other Hindu deities, Maa Narayani serves as the temple's primary deity. The entryway is a four-story building, and the walkway leading to the temple is line with fountains. This magnificent temple complex is stretch out over 4.5 acres, and it features a lovely, well-kept garden.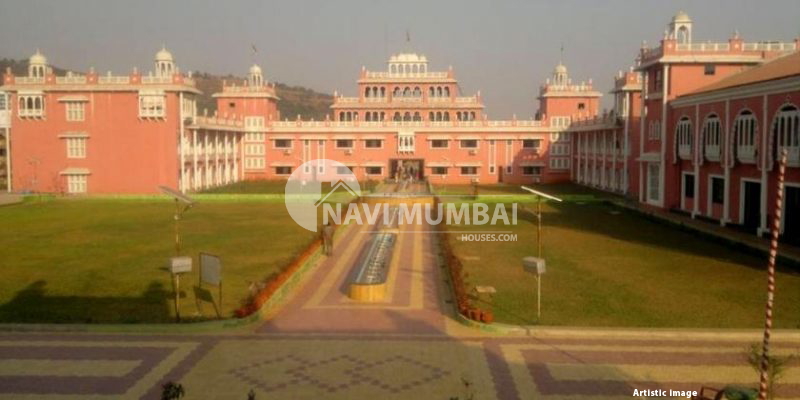 Sunil's Celebrity Wax Museum is the eighth tourist attraction in Lonavala.
In Lonavala, one of the tourist attractions is Sunil's celebrity wax museum. About 100 life-size statues of local and international personalities can be found in the wax museum. The Varsoli railway station is only 3 kilometres from the toll plaza and the wax museum. The wax sculpture specialist Sunil Kandalloor is honour by having his celebrity wax museum bear his name. Wax figures of individuals from the social services, history, arts, literature, and pop music industries are available. Mahatma Gandhi, Swami Vivekananda, BR Ambedkar, Narendra Modi, Kapil Dev, Charlie Chaplin, Saddam Hussein, Chhatrapati Shivaji, and Shirdi Sai Baba are among those honoured with sculptures.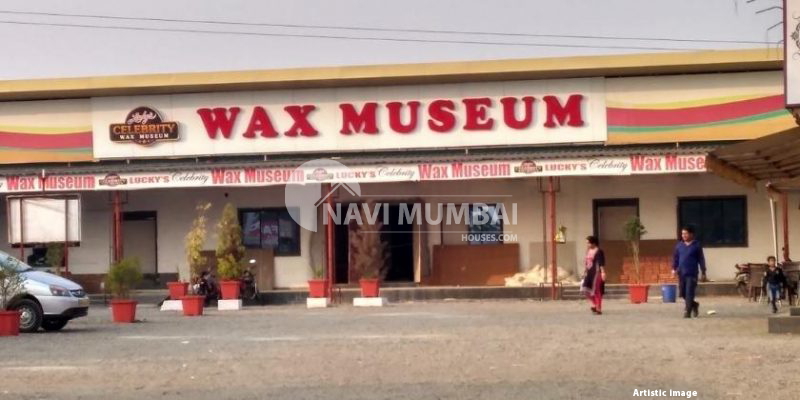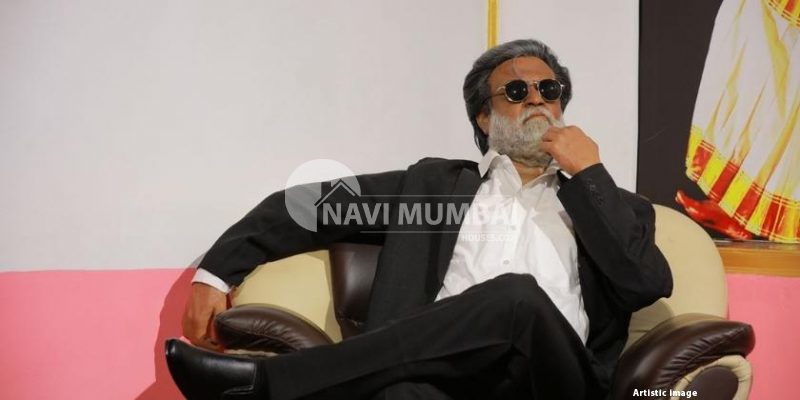 Kune Waterfall is the ninth-highest tourist attraction in Lonavala.
One of Lonavala's most impressive examples of unspoiled nature is the Kune waterfalls. At a height of 622 metres, the falls are situate next to the Sahyadri Hills. A 200-meter-high waterfall with three levels is gushing down. The location offers a mesmerizing experience in the midst of nature and is surround by verdant, green forests. When the waterfall is in its peak form and rushes down with a tremendous burst during the monsoon, Kune waterfalls draw big crowds of people. Along with taking a cooling swim, you may picnic with your loved ones & engage in adventurous activities like ziplining & rappelling.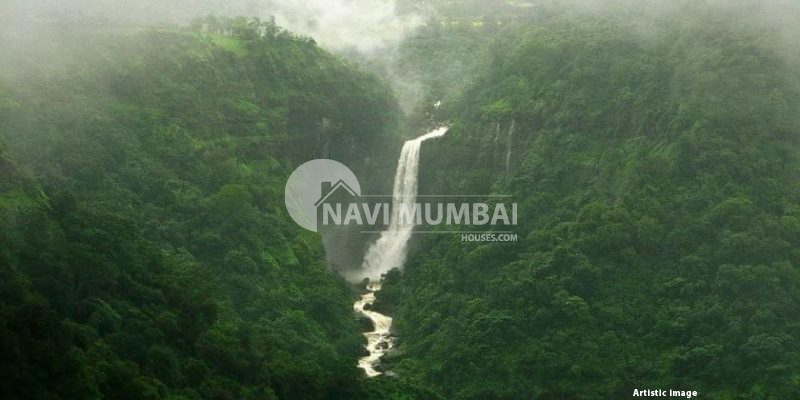 Tungarli Lake is the tenth location in Lonavala to visit.
One of the best spots for travellers to unwind and appreciate nature is Tungarli Lake. The Tungarli Dam from the 1930s, which also supplies water to adjacent hill stations, is the lake's primary water source. A well-known weekend destination is Tungarli Dam. A beautiful view of Rajmachi or the Lohagad Fort can be seen from the lake. Numerous resorts surround the lake, which draws visitors for picnics and the day trips. This tourist destination is perfect for a monsoon trip because it offers a stunning view of the lake or a garden that is great for strolls. Tungarli Lake is a must-see for everyone who enjoys hiking and camping.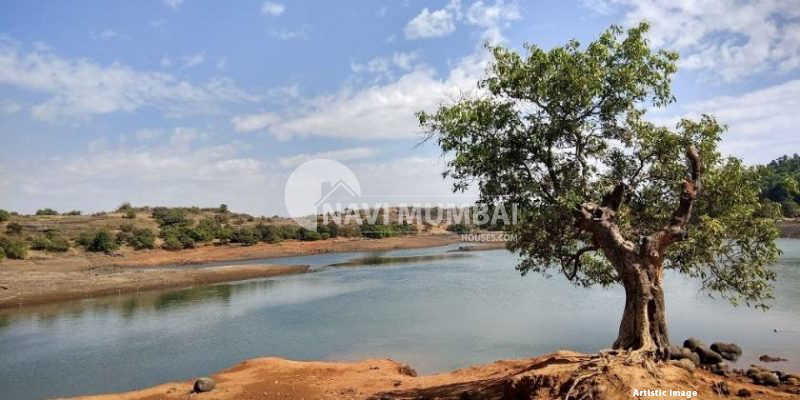 Things to do in Lonavala
In Lonavala, you can engage in many of outdoor activities. There is a lot to do here for individuals who enjoy the outdoors. There are numerous boating, camping, adventure sports, and hiking paths available.
Trekking
The charming hill town of Lonavala is a favourite among thrill seekers. The two most well-known and stunning treks in Lonavala, surrounded by meadows, valleys, and mountain passes, are Bhima Shankar Trek and Lohagad Fort Trek. At 1,033 metres above sea level, the Lohagad Fort is a popular destination for night hikes. Rajmachi hikes are another option, and they're great for both experience and novice hikers. Beginners can start at Rajmachi hamlet and go for around 30 minutes to the fort, while experienced hikers can start near Karjat and hike for 3–4 hours to the top, which is roughly 2,000 feet above sea level. The Triangle Fort, commonly known as Tikona Fort, is renown for its thrilling trek and breathtaking views. The Pawna Dam, Lohagad Fort, Tung Fort and Visapur Fort are all visible to visitors.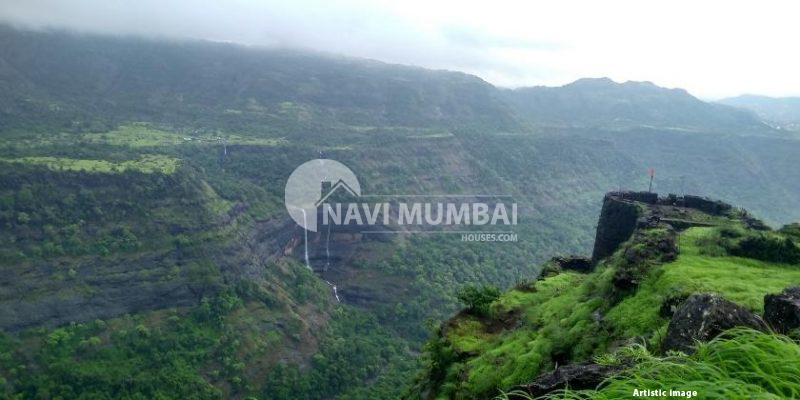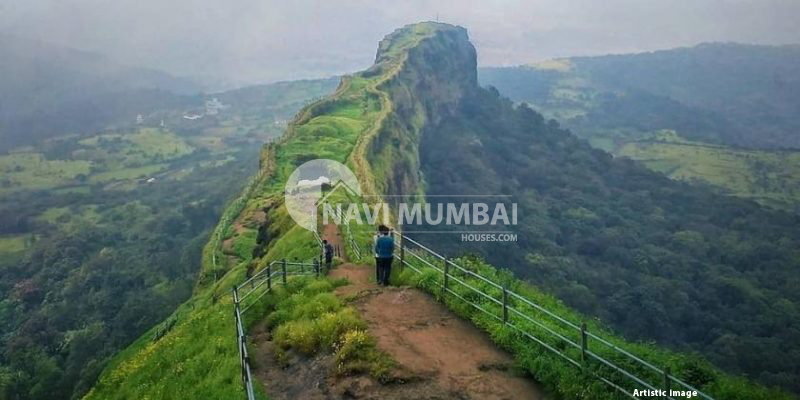 Della Adventure Park rides
The most well-known adventure park in Lonavala is Della Adventure Park, which is encircle by a stunning mountain valley. Tourists can engage in activities including archery, rocket ejection, a swoop swing that is around 100 feet high, zorbing, flying fox, dirt bike riding, motocross buggy ride, paintball, and rappelling at the Adventure Park & resort.
Shopping in Lonavala
In Lonavala, shopping is always associate with chikkis and fudge. Indulgent chikki, a traditional Indian confection consisting of nuts and either sugar or jaggery, is a specialty of Lonavala. In Lonavala, chikki stores can be found on every street corner. Peanuts, coconut, rose petals, cashews, sesame, amaranth, and chocolate are among the mind-boggling diversity of chikki. The first store in Lonavala to sell chikkis and fudge is called Cooper's. Another well-known store for chikkis in Lonavala is Maganlal's. Fudge with a chocolate flavour is also very popular. Jams, jellies, and syrups can also be purchase. The markets of Lonavala are teeming with vendors selling Kolhapuri chappals, cane goods, wooden figures, souvenirs, and colourful handicrafts.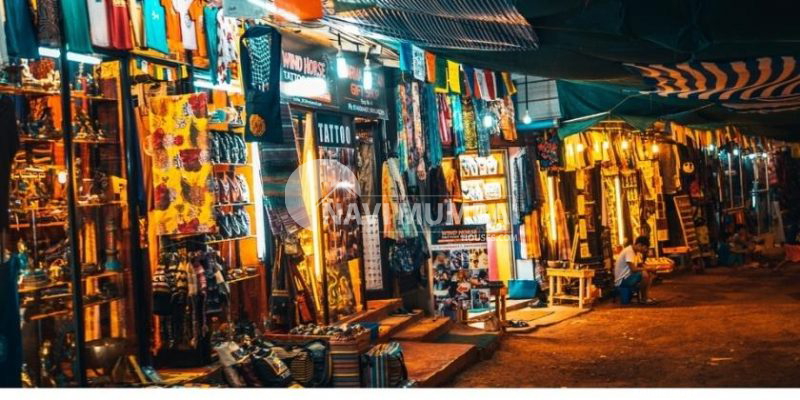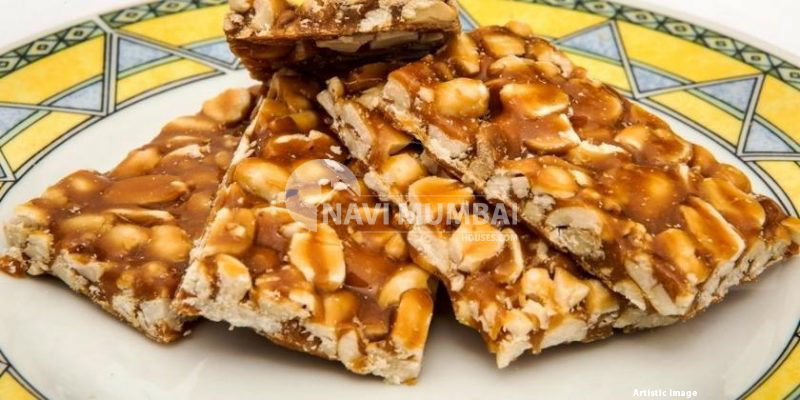 Foods to try in Lonavala
Other than delectable chikkis & chocolate fudge, Lonavala offers a variety of other treats. Visitors can eat at dhabas, restaurants, and food stands on the street. Food from China, North India, and South India is widely available. Thalis from Gujarat and Maharashtra are both well-like dishes. You should also try Maharashtrian usal pav, which is cooked with sprouting lentils and beans in a hot gravy, as well as corn and onion bhajiyas, in addition to hot and spicy vada pav & roasted corn.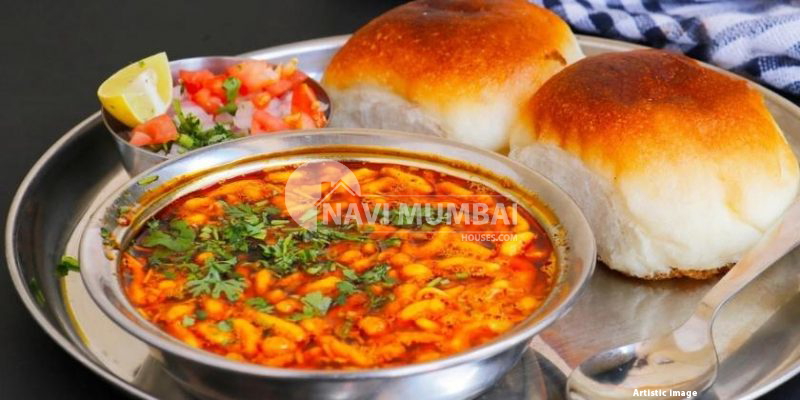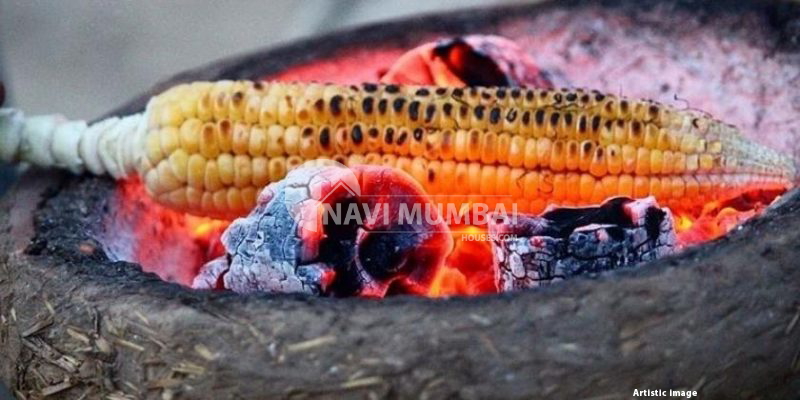 ---
You're looking for Buy Homes in Kharghar we have the Best Properties In Navi Mumbai Like Ready to Move: https://navimumbaihouses.com/property/search/buy/kharghar/
If you want daily property update details please follow us on Facebook Page / YouTube Channel / Twitter
Disclaimer:
The views of this expressed above are for informational purposes only based on the industry reports & related news stories.
Navimumbaihouses.com
does not guarantee the accuracy of this article, completeness, or reliability of the information & shall not be held responsible for any action taken based on the published information.
Also Read
Sale Properties in Govandi