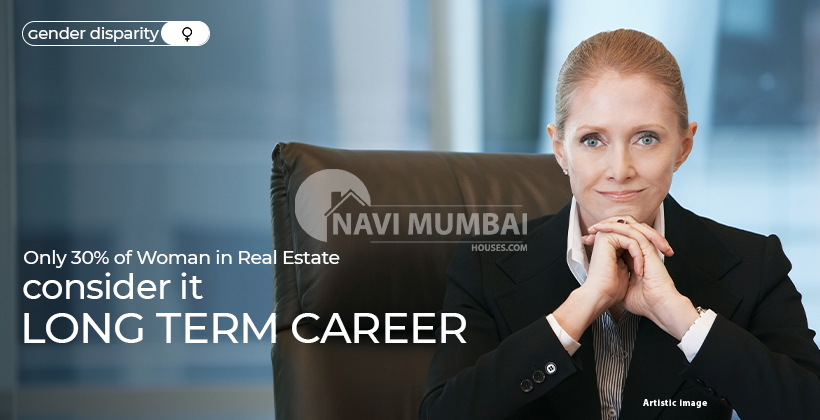 Gender Disparity: Only 36% Of Women In Real Estate Consider It A Long-Term Career Option.
Only 36% Of Women In Real Estate : No one can dispute that there is a dearth of gender equity in the Indian real estate industry. The fact is that women are underrepresented in India's second largest job sector.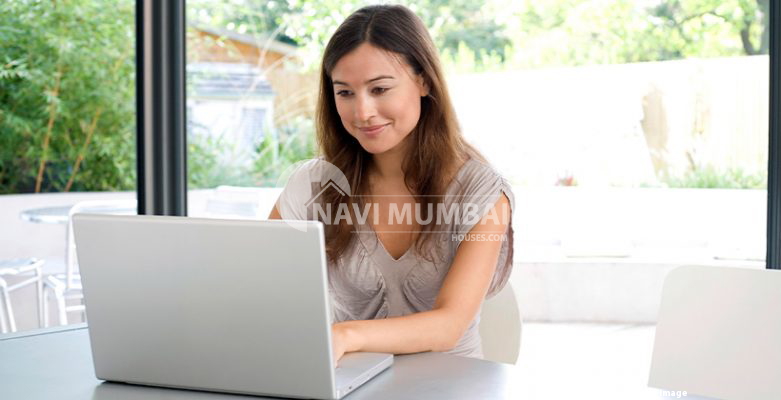 ---
---
The study looked at the underrepresentation of women in the real estate profession from five different perspectives.
The industry is also failing to recruit female talent who see it as a first professional option. Is it all about the perceived concerns that keep the female employees away from this area, or there are troubles and malaise that go far deeper?
A typical real estate enterprise does not have a significant presence of women workforce, according to a pan-India survey. A real estate think-tank. With a few exceptions, where the developer's wives or daughters have occupied the spotlight, a typical real estate enterprise does not have a significant presence of women workforce. The survey looked into the reasons for under-representation of women in the real estate workforce from the standpoint of five critical aspects – perception issues, entry barrier, work culture, risk and reward and work-life balance – through a qualitative survey where women respondents were called for one-on-one interviews.
Women are discourage from pursuing jobs in real estate due to negative attitudes.
Perception difficulties were indicate by 44 percent of the women who took part in the poll as the key reason for not considering real estate as a profession. Only 30% of people believe real estate is a realistic career option. Only 36% of women who were receptive to a real estate job thought it would be a long-term career option.
In the real estate industry, 68 percent of women say there is always a glass barrier for them. The entry barrier may or may not be obvious, but it is unmistakably there in the workplace, which is not conducive to women feeling safe.
Women In Real Estate : Male employees in the real estate industry face discrimination.
If the winds of gender-specific change had blown across real estate, why were there no female business leaders in the field, according to a large number of women (72 percent).
According to 74 percent of respondents, real estate businesses only recruit them for support jobs rather than leadership positions. They are primarily employe for front-office positions, as well as sales and marketing positions. According to 62 percent of respondents, career opportunities for married women are few and far between.
Following Covid, the new normal of working from home should have helped to alleviate some of the sector's gender disparities. This has not been the case, with 68 percent of respondents reporting that female employees have experienced more layoffs and furloughs than male employees in their individual organisations.
Women In Real Estate : The culture of the real estate business
There is a cultural background to female disengagement from real estate employment. And not every major real estate market reported the same level of unhappiness. The cities with the greatest levels of female discontent were Noida and Kolkata, with 88 percent and 76 percent, respectively. Bengaluru (42 percent disapproval) and Mumbai (48 percent disapproval) recorded lesser amounts.
As a result of this, 82 percent of those respondents who had some experience with real estate organisations. Claimed that the boardroom culture was simply too odd for them.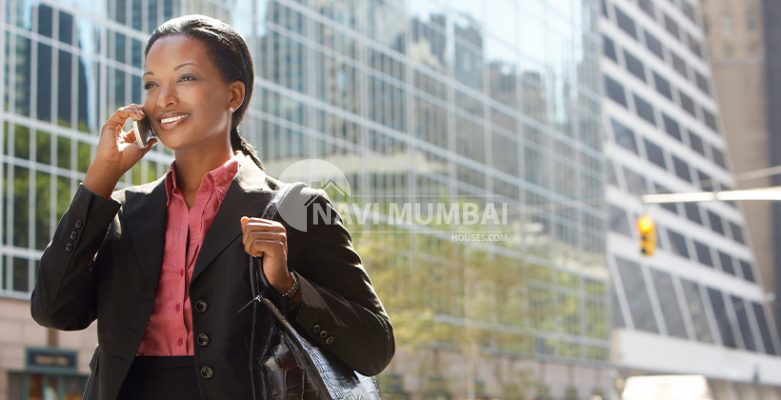 Women In Real Estate : In real estate jobs, there is a balance of risk and return.
In terms of risk vs. reward, did women likewise believe that real estate was not a feasible option? 78 percent of women believe that management was so family-orient in most circumstances that they preferre male employees who were accessible 24 hours a day, seven days a week. According to 70% of the respondents. Rewards were not based on merit.
Women In Real Estate : For women, work-life balance is a reality.
In terms of work-life balance, 74% of respondents said the job's responsibilities were unrealistic and that it was impossible to achieve in this industry. As many as 84 percent claime that the structure of the firm was so disorganise. That requesting even a fundamental necessity. Such as maternity leave, may lead to termination.
Interior design and architecture are view as superior than building.
78 percent of female employees wanted to take a professional sabbatical to pursue further education or skill development. As many as 82 percent of the women remarked that the micro-managing work culture of real estate organisations. Was too difficult to handle.
Is there a glimmer of hope at the end of the road? Nonetheless, the survey found that the rejection of real estate as a career was mostly limited to those who work for construction companies. Eighty percent of women indicated they would like to work in real estate through an interior design job. While 68 percent thought architecture and design was a better fit for them.
Despite the verbal commitments of top real estate businesses and industry associations. The poll results show that career-oriented women are dissatisfy with the work atmosphere in the real estate sector.
---
You're looking for Rental Home in Navi Mumbai we have the best Rental Home in Navi Mumbai  Like Ready to Move & Nearby possession: https://navimumbaihouses.com/property/search/rent/navi-mumbai-all/
If you want daily property update details please follow us onFacebook Page / YouTube Channel / Twitter
Disclaimer:
The views of this expressed above are for informational purposes only based on the industry reports & related news stories.
Navimumbaihouses.com
does not guarantee the accuracy of this article, completeness, or reliability of the information & shall not be held responsible for any action taken based on the published information.
Also Read
Buy Properties in Navimumbai