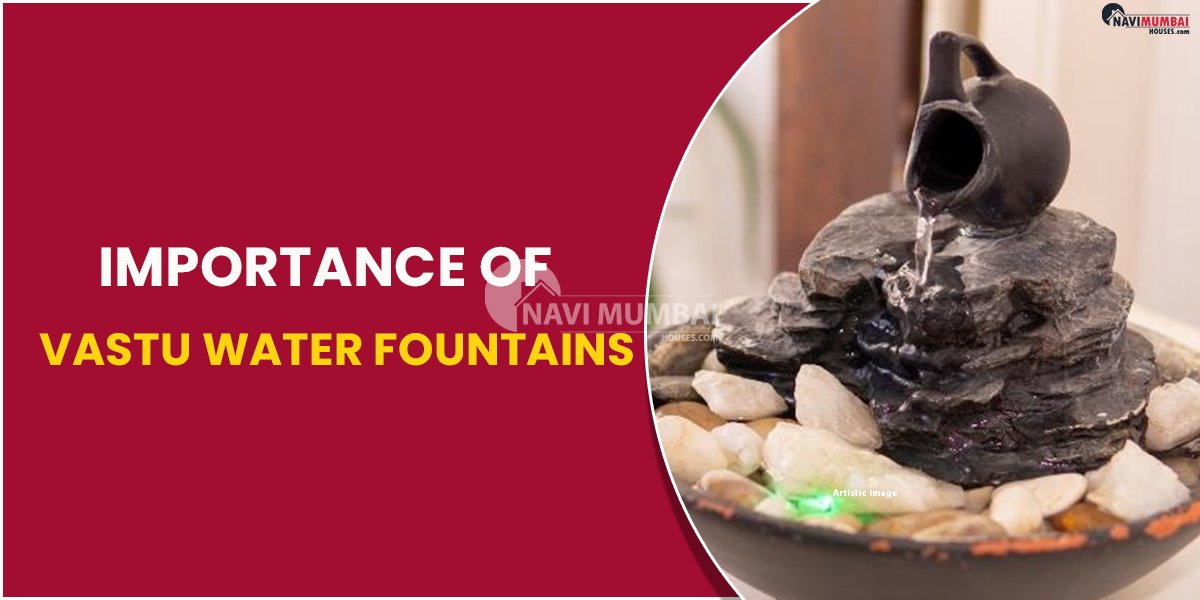 Importance of Vastu Water Fountains
A water fountain in the home is a terrific idea since it not only adds beauty but also has a number of Vastu shastra advantages. You can benefit from installing a water fountain in your home if you pay attention to basic Vastu principles.
You can attract prosperity and money with the help of a water feature in your home. A water element also spreads good vibes across the area. We will go over the benefits of having a water fountain in your home as well as the regulations that must be adhered to in the article that follows. 
---
Are you looking for flat on rent in thane?
---
Importance of a Water Fountain in Vastu
The fountain's flowing water represents the flow of money, happiness, and love, according to Vastu Shastra. It might therefore bring you luck and positivity if you keep it in and around your home.
Installing a water fountain at your residence not only improves the aesthetics of the building but also infuses the space with happiness and calm. Additionally, it produces a calm atmosphere both within and outside the residential area.
Where Should The House's Water Fountain Be Located?
House water fountain Vastu places a lot of emphasis on direction. Your task is done once you determine where the water feature should be placed. All the cosmic energy of the universe will begin to pour into your home simply by placing a water fountain in the right corner.
The north side of your property is the ideal direction to add a water feature. This water element also gets along with the northeast and east. However, you shouldn't put the fountain in your house's south, southeast, or west zones. Family members may experience issues if this is done.
Vastu Do's
Put the fountain next to your home's main entrance. This will aid in blocking negative energy from entering your home by stopping it at the door. It's crucial to position the fountain correctly so that it can draw in the proper energies at the door.
Ensure that the fountain's water is flowing continuously and that there is no stagnation to impede development. Additionally, you should frequently clean the water fountain to prevent the buildup of dirt, grime, and algae.
Vastu Don'ts
Water Fountain in the Center: Make sure you don't have any plans to put a sizable water feature exactly in the centre of the property if you intend to install one. The water fountain cannot function to its full extent in this location since it is limited. Choose the north corner of the house, next to the entrance, as opposed to the middle, and observe how the fountain will bring prosperity into your house.
A bedroom water feature is strictly banned: The bedroom is one of the worst rooms in the house to contain a water fountain, according to Vastu shastra. Since the element of water does not thrive in the bedroom, placing one there will cause issues in your relationships. In fact, experts advise avoiding putting even a painting of a body of water in the bedroom.
Vastu Advantages of a Water Fountain
A water fountain can increase the family's revenue if it is kept in the proper location. The water element, or "Jal Tatva," guarantees that you have a peaceful workspace so that you can produce your best work.
House water fountain According to Vastu, a relaxing atmosphere will be created in your space by the sound of flowing water combined with positive energy. You may make sure that the fountain in your home fills your life with love, happiness, and progress by heeding the Vastu advice provided
5 Famous Water Fountain Styles
Tiered Water Fountain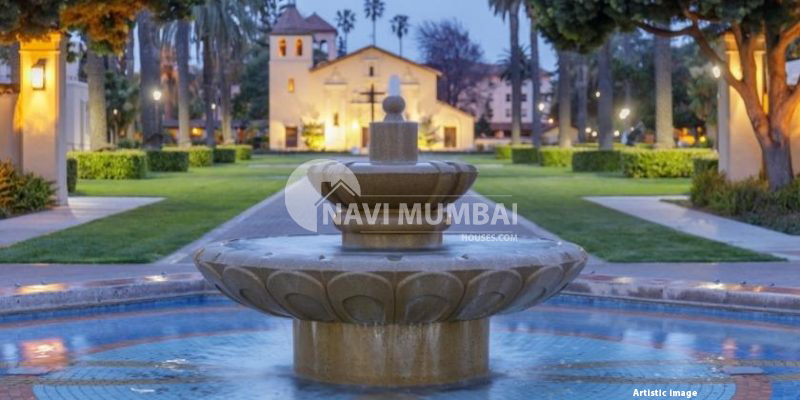 The tiered fountains are quite well-liked in the Mediterranean region and provide excellent selections for homes with a classic appearance. A tier of three or more plates of varying diameters is constructed, and water is pumped from the top layer down, over the outside of the other layers, and into the bottom pond.
A three-tiered water fountain constructed for a garden is capable of having intricate designs. From simple resin or stone water fountains to intricately carved pieces, everything in between.
Japanese Fountain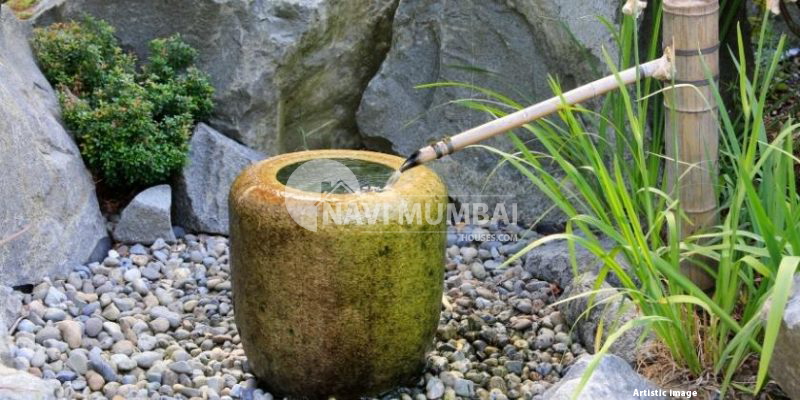 In Japanese culture, a water fountain is significant, and there are numerous temples throughout the nation that include one on their grounds. Homes in Japan are renowned for having a water feature in the backyard.
The bamboo-based Japanese water fountain distinguishes out for its straightforward but unusual form. The water is released from the bamboo's sprout and trickles down to a little bowl, as seen in the image above. Peace and serenity are evoked by the basic yet attractive design.
Cascade Water Fountain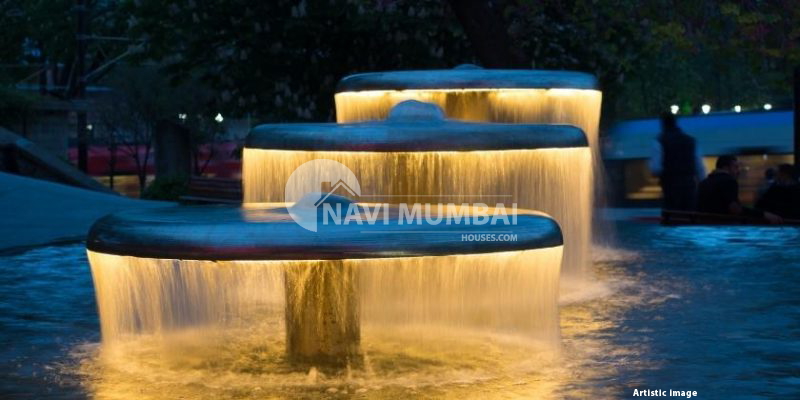 A cascading water fountain's downward water flow is indicate by its name. You can choose from a variety of cascading fountains, some of which have more than three layers, like the five-layer fountain in the image above.
In most designs, the bottom layer has the largest basin while the top layer is typically the smallest. However, oddball designs, like the one in the image above, use layers of the same size to give them a more polished appearance.
Wall fountain with Water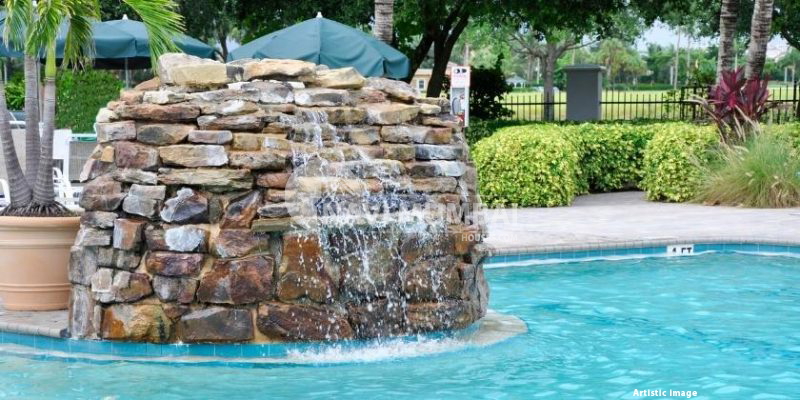 Wall fountains come in a variety of styles, and if you choose the correct one, you may have a water feature that everyone adores. With the right backdrop, these fountains look fantastic and function perfectly both indoors and outside.
In the image above, a bare stone wall provides a striking backdrop for a medium flow of water that eventually falls in the small basin below. This is an excellent example of a wall fountain. Due to their tiny size and ability to provide the same amount of tranquilly as a water fountain and its noises, these designs are ideal for small gardens or rooms.
Tabletop Fountain with Water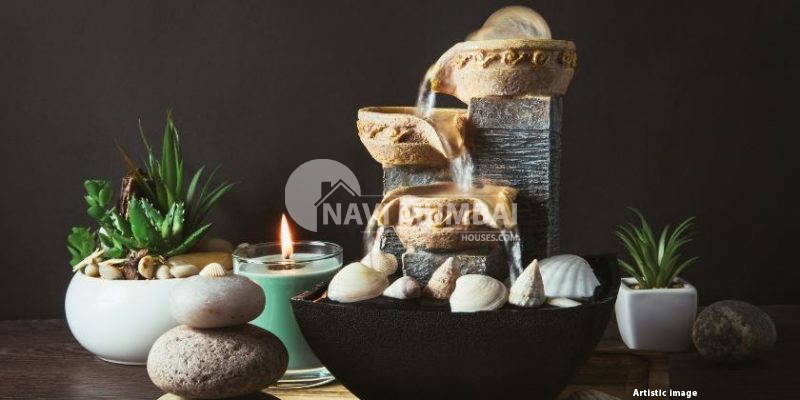 The tabletop water fountain, which is ideal for indoors, will stand directly on top of your table. It is really convenient and tiny, taking up little room. They can be install on the closest electrical outlet to get going. They are simple installations that are also easy on the wallet.
You can choose a stone fountain like the one seen above or a Japanese-style fountain made of wood and ceramic. Tabletop water fountains are available in a range of materials.
Do's and Don'ts for Maintaining Your Water Fountain
Only if a water feature is kept in good condition both in terms of functioning and appearance will it fulfill its Vastu requirements. If you currently have a water fountain or are considering having one, you should be aware of the following dos and don'ts. Read on:
Do: Ensure that the fountain's water is flowing continuously. Your growth could be hamper by a broken water fountain.
Don't: Keep the water feature out of your bedroom as the presence of water. This personal place can be problematic for your relationships.
Do: Keep your fountain clean on a regular basis to keep it free of pests, insects, debris, and algae.
Don't: Set up the water feature in the kitchen.
Do: In a cascading fountain, make sure the water is flowing in a direction that is toward the home.
Don't: Keep the fountain in a spot that receives plenty of sunshine.
Conclusion: Vastu-based Water Fountain
According to Vastu shastra, having water fountain at home might assist change the vibrations of the space. The sound of running water infuses your environment with a sense of quiet and serenity. While the flowing water invites wealth and abundance into the home.
We covered the importance of a water fountain according to Vastu in the article above, as well as some advice on how to utilize the fountain to its fullest. You can ensure that your home is surround. By love, happiness, and progress by adhering to the given Vastu advice for water fountains.
---
You're looking for Buy Properties in Kharghar we have the Best Buy Properties in Kharghar like Ready to Move & nearby possession:  https://navimumbaihouses.com/property/search/buy/kharghar/
 If you want daily property update details please follow us on Facebook Page / YouTube Channel / Twitter
Disclaimer:
The views of this expressed above are for informational purposes only based on the industry reports & related news stories.
Navimumbaihouses.com
does not guarantee the accuracy of this article, completeness, or reliability of the information & shall not be held responsible for any action taken based on the published information.
Also Read
Buy Properties in Thane