Modern Regency Interior Design Ideas
England's prince regent, who later became King George IV, had a notoriously extravagant lifestyle, was a fashion pioneer, and was an avid collector who lavishly embellished his castles in the early nineteenth century. His reign (1811-1830) is now known as the regency era or the regency classicism period. This traditional style is seeing a modern rebirth, with regency interior design becoming popular decades later.
---
---
The Regency design movement includes buildings and interiors from this time period. Regency style does not exist in isolation. It is heavily influenced by antiquity, particularly classic Egyptian, Gothic, Greek, and Roman architecture, as well as concurrent trends such as the Biedermeier style in Germany, the Federal style in the United States, and the Empire style in France. These overlapping movements are inspired by neoclassical elements, revitalising ancient decorations such as columns and adding an opulent flavour to interior design. In all of these designs, utility meets artistic elegance in practical living spaces filled with rich woods, carved decorations, metal accents, and opulent patterns.
Let's Dive Into The Regency Interior Design Trends:
1) Vibrant Colors:
The colours used in Regency style are more extravagant. Use eye-catching colours. Vibrant jewel tones are a hallmark of Regency style and an eye-catching addition to any environment. Reds, pinks, greens, and gold dominated the Royal Pavilion. If you don't want to cope with a lot of bright colours in a room, pick only one and design the area around it. A little malachite wallpaper or paint goes a long way. Rather than Malachite wallpaper or curtains, consider a Malachite table or lighting in this rich deep green tone. Similarly, if you want to go all out with hot pink, another colour associated with this design, try it on upholstery or a wall. The regency style is defined by a combination of black and white.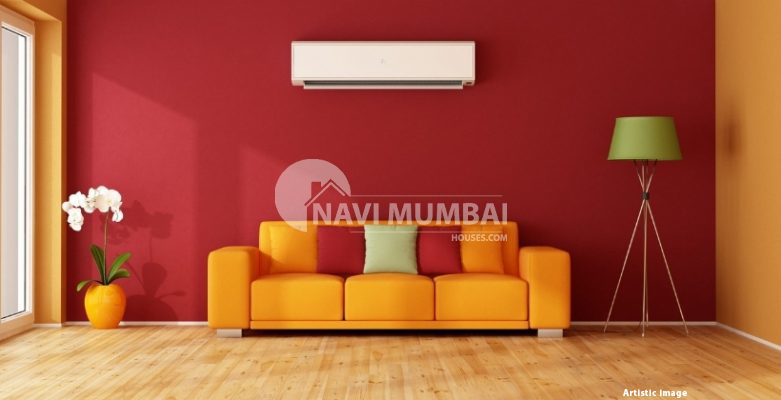 2) Furnishings:  Modern Regency
Exotic woods such as rosewood, satinwood, tulipwood, and zebrawood define regency furniture. The use of brass inlays and ormolu, or false gold, is prominent. To finish Regency furniture, use exquisite veneers. Green with a bronzy metal powder finish that mimics the impression of a bronze patina is another popular paint colour for furniture. While English Regency furniture is not as curving as French Regency furniture, it is encouraged to incorporate certain curves, notably in furniture legs. More enticing Regency furniture elements include reeding, lion claw feet, and sabre legs. Sabre legs are, as the name suggests, furniture legs that curve outward like sabres. Regency chairs have a lower seat to the ground than modern chairs. When it comes to sofas, it is popular to have one in each room in the home to imitate regency style.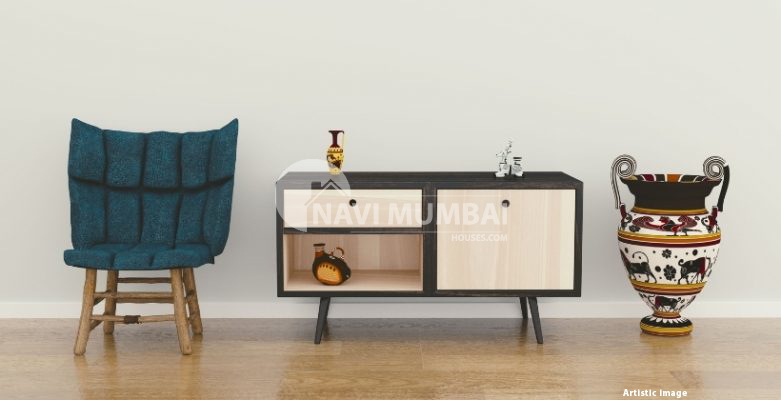 3) Lacquered Finishes:  Modern Regency
What good is a beautiful environment if it lacks a glimmer? Lacquered walls and furniture are traditional Regency design elements. Glossy lacquer enhances both commonplace and beautiful goods with its glossy depth and tough-as-nails finish. To make the look even more striking, choose strong colours such as tomato red, Prussian blue, or kelly green. Lacquered surfaces are fashionable, therefore bright and sparkling furniture is required.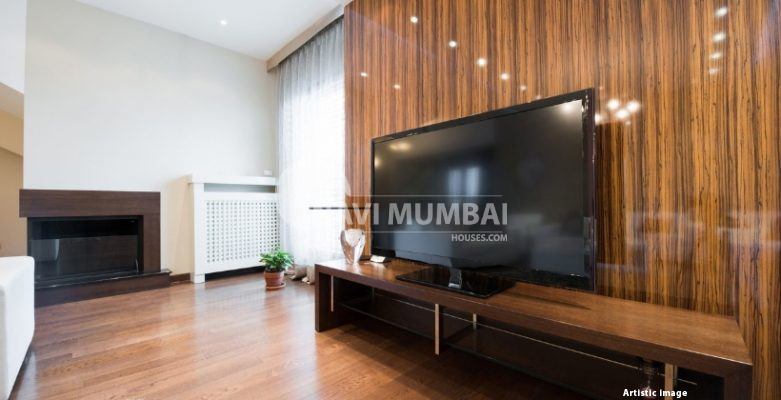 4) Contributions: Modern Regency
Another way to include an ethnic accent is in accessories. Sculptures or Roman busts are not prevalent in Regency-style settings, as are European-style furniture. Regency interior design depends heavily on design accessories to create flare because the furniture does not command the space. As opulent materials and textiles, velvet, silk, and even fur are employe. Sculpted rugs, brass or gold hardware, crystal, fringe, and a profusion of ostentatious accessories are all options. Finally, ensure that each room necessitates an eye-catching chandelier—the more unique and striking the design, the better.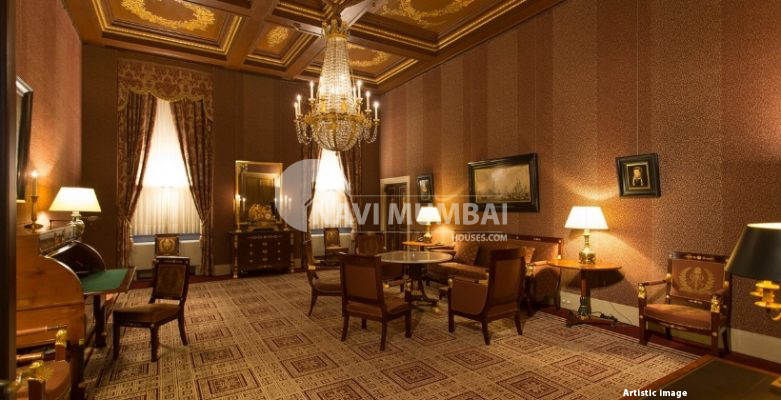 5) Chinesische: Modern Regency 
Because of the craze for Asian décor, Chinoiserie, a French name for Chinese-influenced design, became a popular style in Regency interiors. The distinction between traditional Chinese décor and Chinoiserie is striking. Chinoiserie is a more showy and whimsical interpretation of Chinese style, making it appropriate for a theatrical atmosphere. Fine artistry, classic Asian motifs such as birds, flowers, and landscapes, and, on sometimes, splashes of gold differentiate it, whether it takes the shape of wallpaper, furniture, paintings, or accessories. The design is unusual while also being familiar. Chinoiserie wallpaper, ornate drapery, chintz, gilding, and exotic colours are just a few of the Regency interior's most appealing features.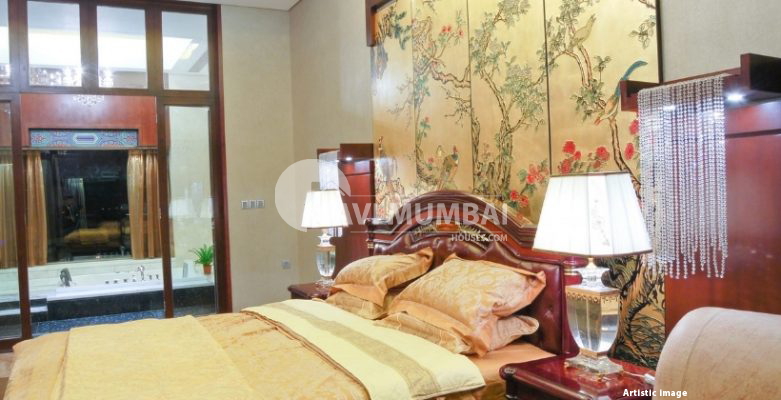 6) Be Feminine and Glam:  Modern Regency
The Regency style creates feelings of escape. Extravagantly carved frames and mirrors, sensual crystal lights, tasselled pillows, and vibrant artworks are all welcome. Include exotic and avant-garde components, as well as one-of-a-kind pieces that define your individuality. Accentuate individuality; mass-produced objects rarely have the charm that this style needs. This style's basic design premise is to include glamour and pretentiousness. You want lavish embellishments and accents, as well as luxuriant, rich texture. You're trying to make the space feel as luxurious as possible, so you've definitely succeeded if you think you're going overboard.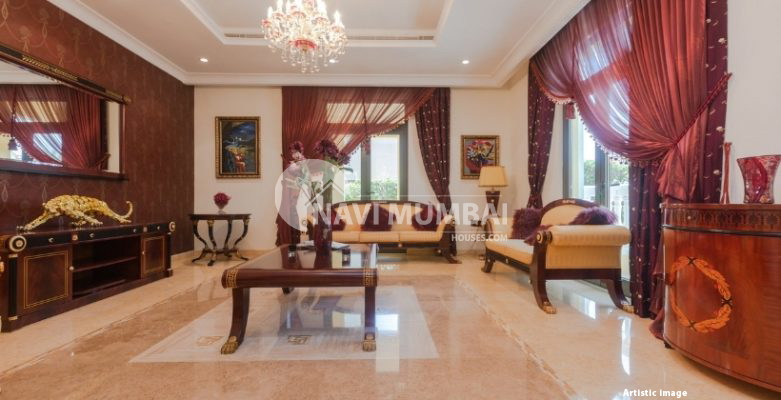 To summarise, there is no need to turn your home into an extravagant English manor if you wish to emulate Regency architecture in the modern period. Instead, look at the colour palettes and furniture utilised in modern and traditional Regency rooms. By drawing inspiration from photos, you may turn Regency style into a relaxing environment for yourself or your family. If you're still unsure how to incorporate the many different aspects of this style, your next step should be to contact with an experienced interior designer. How probable is it that you will incorporate Regency style into your home? 
---
You're looking for Rental Home In Kharghar we have the Best Rental Properties In Kharghar Like Ready to Move & Nearby possession: https://navimumbaihouses.com/property/search/rent/kharghar/
If you want daily property update details please folow us on Facebook Page / YouTube Channel / Twitter
Disclaimer:
The views of this expressed above are for informational purposes only based on the industry reports & related news stories.
Navimumbaihouses.com
does not guarantee the accuracy of this article, completeness, or reliability of the information & shall not be held responsible for any action taken based on the published information.
Also Read
Buy Properties in Kharghar