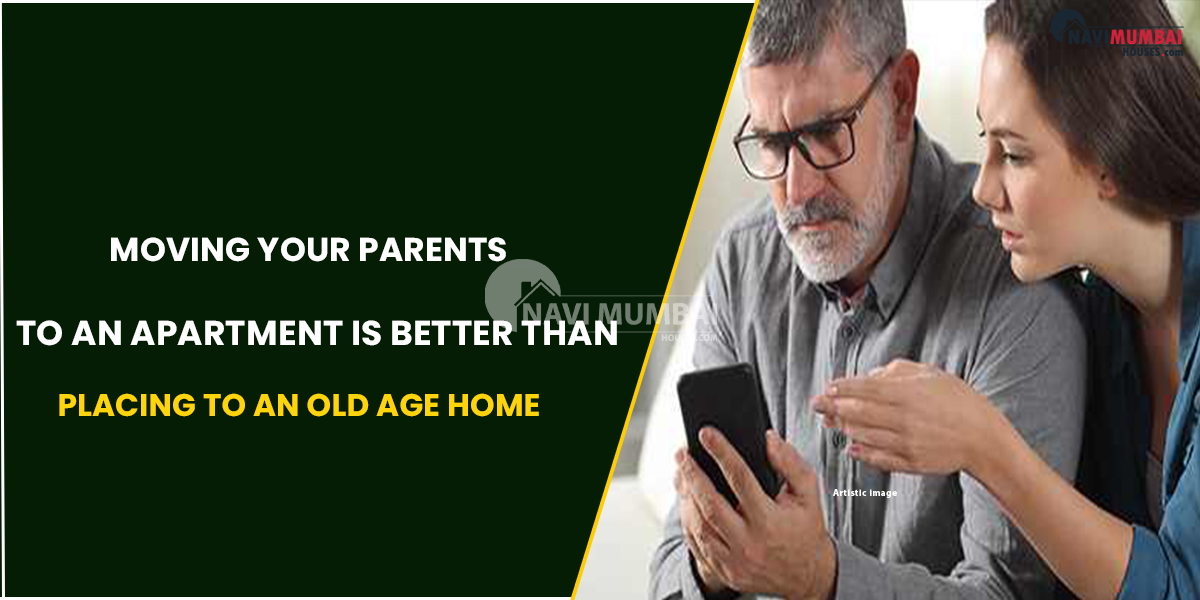 Moving Your Parents To An Apartment Is Better Than Placing To An Old Age Home
Old Age Home: Early 90s globalisation brought about a paradigm change in Indian society's traditional values and cultural ethos. Its long-cherished family system has been the main target of this radical upheaval. An whole new viewpoint and manner of life have resulted from the emergence of nuclear families, growing expectations among individuals, more urban migration, and exposure to a global culture. Although it came at a high cost, material affluence has arrived.
In India, the elderly and senior folks ultimately bore the burden of this abrupt change in their families and society. The old folks found it incredibly difficult to deal with their solitude and deteriorating health, especially as their offspring moved overseas for greater education and better work opportunities. The children struggled to care for their parents and felt terrible remorse for not being there for them as they grew older.
---
Are you looking 2BHK flat for Rent in Kharghar?
---
The Idea of a "Old-Age Home" is No Longer Valid
The phrase "old-age home" has a bad reputation right off the bat. A traditional nursing home is sometimes thought of as a facility to house elderly individuals who are homeless, penniless, and destitute. The atmosphere of the site typically elicits feelings of misery, melancholy, and sympathy. Aged individuals who simply want peace and tranquillity in their golden years might suffer from a feeling of abandonment and loneliness, which can be harmful to their health. Their lives may be seriously endangere in badly kept old age facilities due to a lack of hygienic conditions, wholesome food, and appropriate medical treatment.
It is undoubtedly not what you want for your elderly parents, who have worked hard their entire lives to provide for you in every way. They certainly deserve to live out their later years in happiness and delight. Now that you are no longer present, you can make sure they are living it up to the fullest.
The Idea of Senior Living Homes Is Popular
Many parents are now considering living in a small apartment rather than an old age home due to the changing nature of the globe and the ageing population. Compact flats are lovely homes create to encourage communal living. Seniors who live in small apartments frequently feel more independent and enjoy more privacy than they would in an assisted living facility.
In stark contrast to old-age homes, compact apartments are all about living comfortably, being healthy, and enjoying life to the best of your abilities. From greater independence and privacy to affordability and easier maintenance, there are many factors that can make a compact apartment more appealing than an old age home. Even if you are unable to live with your elderly parents, you can give them the next best thing to ensure that they live a life filled with love, care, and respect.
Important Advantages of Purchasing a Home in a Small Apartment
There are several benefits to purchasing a house in a small apartment complex. In an old age home, it might be difficult to find these benefits.
Community Living
You cannot select your neighbourhood if you live in an old age home. Being around by like-minded individuals who share your interests and goals makes life fascinating and never dull. What happens if the family is away? You quickly make new friends and even create a new family with whom you can share all of your pleasures and sorrows. To keep the locals involved and active throughout the year, a variety of events and activities are schedule in the neighbourhood. Parties, festivals, and family gatherings are all celebrated in grand style. The health of your elderly parents can be greatly improve by the physical exercise and emotional support offere by a close-knit community.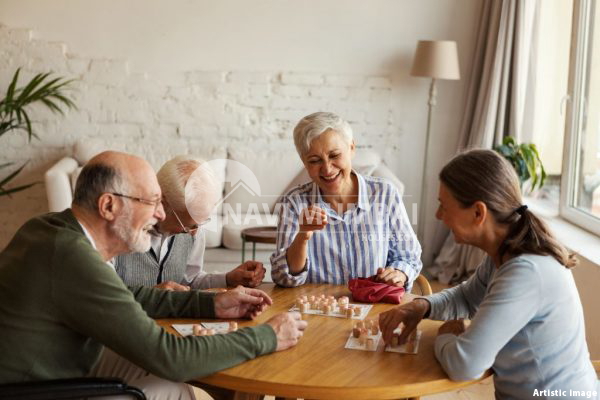 Facilities & Amenities of the Very Best
Apartments in senior living communities offer access to a number of amenities that are ordinarily absent from nursing homes. You can participate in sports, join a gym, swim, practise yoga or meditate, watch a movie in your home theatre, or engage in a hobby like singing, reading, or painting. Within the residential complex are amenities including a clubhouse, playgrounds, and a designated jogging path. Additionally, transportation is set up to make moving about easier for elderly persons. In case of an emergency, a doctor and an ambulance are always on call. All inhabitants get frequently planne health exam camps.
Security & Safety
The number of crimes committed against older people is increasing. Your elderly parents may not be completely safe at an old-age home because there aren't many security measures in place. However, if you purchase an apartment for them, you will be able to rest well even though you are hundreds of miles away. Modern security measures have been installe across the whole complex, which is manned by a well-train personnel. Entry is often limite to members of the public, and the likelihood of theft, robbery, or accident is quite low.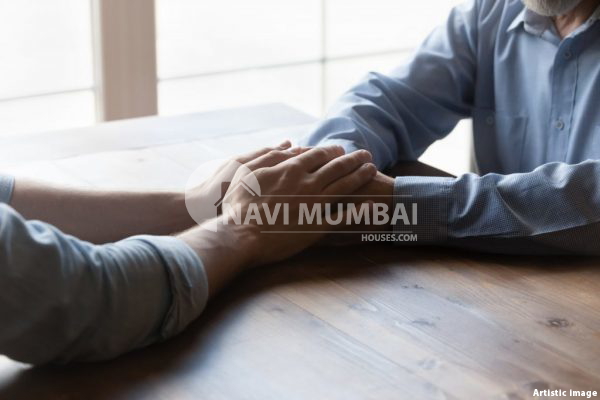 Old Age Home: Comfort & Convenience
Your parents will have a fully hassle-free life in a retirement apartment. They will receive all essential services from the in-house maintenance crew. Senior folks who use food and home maintenance services are relieve of their everyday cleaning and cooking duties. The requirements of senior citizens are taken into consideration when preparing meals. The maintenance crew will respond immediately to any repairs that need to be made in the home. Within the residential enclave, there are first-aid medical services. Senior people' particular demands are catered for in the construction of individual dwellings. An amazing apartment may offer a life that is autonomous. Snug, and pleasant in a way that an old age home just cannot. An elderly care facility has very modest facilities and offers little opportunities for independent life.
Old Age Home: Low Prices & Excellent ROI
Contrary to common belief, these retirement residences are not very expensive. There are several projects available to fit various budgets. The cost is determine by a number of elements, including the city, location, size of the apartment, amenities offered, etc. You also wind up making a sound long-term financial investment when you purchase an apartment for your parents.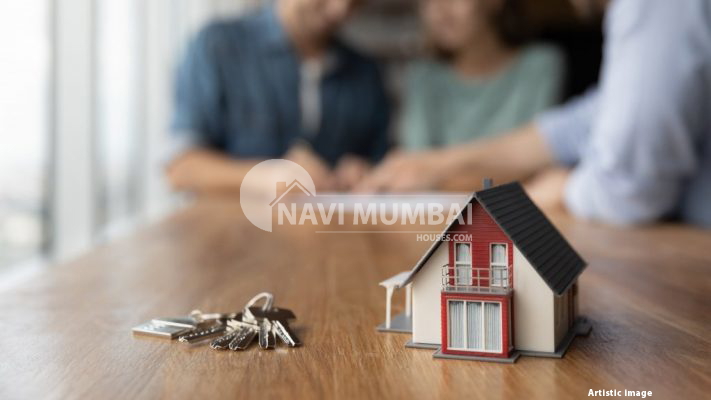 Old Age Home: Conclusion
The term "golden years" is frequently use to describe life following retirement. Unfortunately, this is not the case for many older individuals, who struggle with problems including loneliness and ill health. A retirement home can greatly lessen their social isolation, physical suffering. And emotional grief even while it cannot entirely make up for the loss of their children. For your parents to enjoy their latter years, small flats might be the perfect setting. Make this decision right away to give your parents the life they deserve!
---
You're looking for Buy Home In Mumbai we have the Best Buy Properties In Mumbai Like Ready to Move & Nearby possession: https://navimumbaihouses.com/property/search/buy/mumbai-all/
If you want daily property update details please follow us on Facebook Page / YouTube Channel / Twitter 
Disclaimer:
The views of this expressed above are for informational purposes only based on the industry reports & related news stories.
Navimumbaihouses.com
does not guarantee the accuracy of this article, completeness, or reliability of the information & shall not be held responsible for any action taken based on the published information.
Also Read
Rent Properties in Kharghar