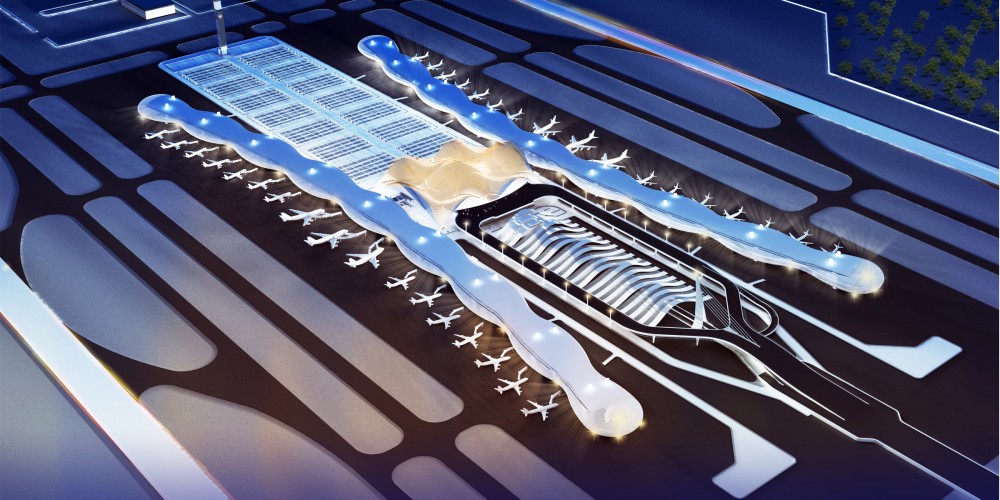 Navi Mumbai International Airport Impacts on Property Prices
Read our study of the effect of the much-delayed Navi Mumbai International Airport on local Property Prices until the light of the day is seen. Given the fact that almost 23 years have passed since the concept of constructing a second airport in the Metropolitan Region of Mumbai (MMR) was mooted, the entities responsible for building the Navi Mumbai International Airport Limited (NMIAL) have refused to commence the actual work because of political, environmental and land-related hurdles.
Now, fresh money woes may inflict more pressure on the project, which has already seen cost escalations since the initial funding estimates were made (for Phase I, costs have risen by 50 percent after forecasts of approximately Rs 136 billion from Rs 90 billion compared to 2013). How will that be?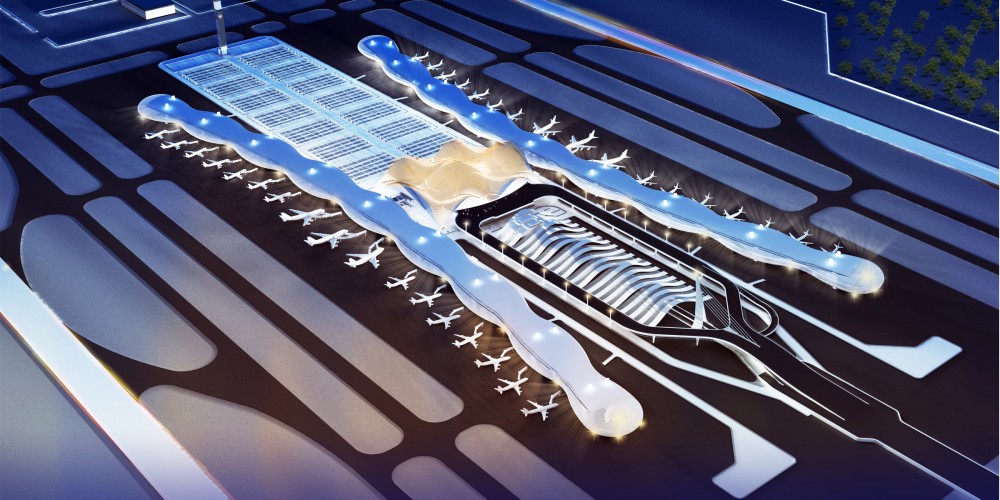 img1: Upcoming International Airport in navi mumbai
In 2018, the concessionaire in the NMIAL special-purpose company, GVK-led MIAL, who won the project construction bid in 2017, had joined up with troubled YES Bank to finance the Navi Mumbai airport's Phase-I and Phase-II financing. MIAL will now search at alternate ways to finance the construction process under the two phases of which the estimated cost is pegged to Rs 12,000 crore. Work on Phase I was expected to begin by the end of 2020, after years of delays caused by specific problems.
Considering the entire land wherein the proposed airport would be built falls under the Coastal Zone Regulations (CZR), which do not permit construction activity on land under its jurisdiction, legal and environmental hurdles initially caused major delays in starting the work. More problems have arisen with respect to land resettlement and relocation of displaced people, just as officials have sought to achieve challenging pre-construction activities such as diverting the Ulwe River and channeling the Ghadi River, rising ground level to 8.5 meters and installing underground power cables.
Notwithstanding the unreasonable delay in construction, the NMIAL is expected to alter dramatically the nature of the property prices in the area until the project sees the light of the day.
Navi Mumbai Airport Strategy
Location / Kopra-Panvel area
Project cost / Rs 160 billion (as per 2012-13 estimates)
Project phases / 4
Completion timeline / 2022 (Phase-I); 2031 (Phase-IV)
Operation commencement / 2023 (Phase-I)
Passenger capacity / 10 million initially; 60 millionUpon fullCompletion
Land requirement / 2,268 hectare
Equity holding / MIAL 74%-CIDCO 26%
Runways / 2
Flight handling capacity / 80 flights per hour
Impact on the Property Prices Because of Navi Mumbai Airport
On completion, the NMIAL will not only relieve the pressure on Mumbai's Chhatrapati Shivaji International Airport (CSIA), a single-run airport in India's financial capital that accounts for more than 25 percent of all air traffic in India but would also provide a big boost to Navi Mumbai's real estate, where housing prices have seen a year-over-year downside.
Despite being a hotbed of cheap realty lying amid scenic beauty, Navi Mumbai realty was unable to get the exposure it planned to get when proposals were first made to build a city parallel to Mumbai's commercial nerve core in the 1970s when it was evident that the space-hungry Maximum City was on the verge of an eruption of people.
Relative to 16,787 units sold in 2017, in 2019 only 15,533 homes were sold in Navi Mumbai's 25 main localities, PropTiger.com data reveals. On the other hand, Navi Mumbai has seen more than 34,000 housing units remaining unsold in markets.
A brand-new airport will have a positive effect on the housing market in Navi Mumbai by improving the commercial value of the city, primarily through job opportunities generation. The NMIAL will build job opportunities for as many as four lakh people once operations commence. This working community would purchase and rent homes in neighboring areas, increasing commercial and residential real estate demand in Navi Mumbai.
If the Navi Mumbai Metro is operational (probably by August 2020), demand for property in this region will increase further, leading to a rise in prices. Similarly, the Mumbai Trans Harbor Bridge, which will substantially reduce traffic time from Navi Mumbai (Nhava Sheva) to South Mumbai (Sewri), will serve as a booster for the independent city's realty, which was ranked second in the government's 2018 easy-to-live index.
img2: future airport in navi mumbai
Average Price in Top Navi Mumbai Localities
Locality                                            Price per square foot
Panvel                                                    Rs 6,100
Ulwe                                                       Rs 7,470
Taloja                                                     Rs 4,564
Karanjade                                             Rs 1,551
Dronagiri                                              Rs 1,108
Kharghar                                              Rs 7,596
Seawoods                                              Rs 15,143
Ghansoli                                                Rs 11,406
Note: Rankings are based on sales report numbers on 2019
FAQs :
1) Where is the location for Navi Mumbai International Airport Limited (NMIAL)?
Ans.) The NMIAL is located in the Kopra-Panvel area.
2) When will the NMIAL start operations?
Ans.) Operation under phase-1 of the project is likely to start in 2023.
3) When will work on the NMIAL start?
Ans.) Work on phase-1 of the project is likely to start by the end of 2020.
4) When will work on the NMIAL be completed?
Ans.) Work on phase-1 of the project is likely to be completed in 2023.
5) How many families are impacted by the airport?
Ans.)  An estimated 3,500 families across 10 villages are impacted by the airport project.
6) What is the estimated cost of Navi Mumbai airport?
Ans.) As per government estimates in 2013, it would require Rs 160 billion to complete the project.
7) What would be the passenger capacity at NMIAL?
Ans.) The fully constructed airport will handle 60 million passengers in a year.
Buy, Sell, Rent Properties in Navi Mumbai Houses
Navi Mumbai Houses are the biggest real-estate property portal (website) in Navi Mumbai, Mumbai, and Thane.
Disclaimer:
The views of this expressed above are for informational purposes only based on the industry reports & related news stories.
Navimumbaihouses.com
does not guarantee the accuracy of this article, completeness, or reliability of the information & shall not be held responsible for any action taken based on the published information.