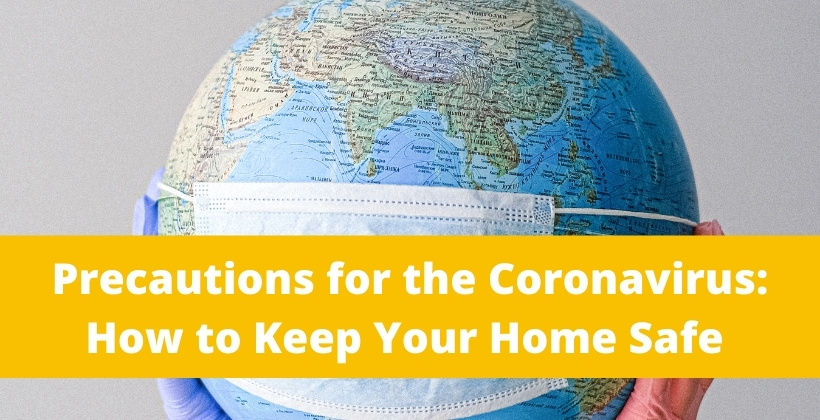 Precautions for the Coronavirus: How to Keep Your Home Safe
To keep your house virus-free, all you need is some basic hygiene. Coronavirus is not spread through the air, but it can infect you and your family if you come into touch with an infected individual. Follow these easy guidelines to keep COVID-19 from spreading in your house.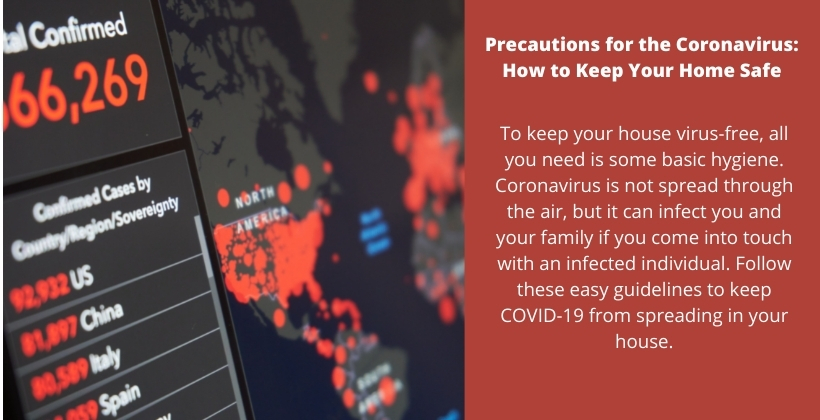 The Novel Coronavirus has afflicted millions of individuals throughout the world to date (COVID-19). While there are proven cases, there are many more that are unverified, and worry looms. If you want to safeguard your family against this disease, there are a few basic actions you should take.
---
Are you looking for a 4 BHK Apartment on Rent in Kharghar Navi Mumbai? Then you may contact Navimumbaihouses.com the biggest property portal to Rent / Sale / New Projects properties in Kharghar and Navi Mumbai.
---
Using baking soda, sanitize the home.
Deep cleaning your home once a week will reduce the number of germs in your home. This does not have to be an expensive endeavor. Cleaning the house is simple. In the kitchen, lemon, baking soda, and vinegar, for example, can destroy bacteria. Cleaning up the kitchen with kitchen-based items is also safer. Clean all of the countertops with the mixture.
You may also use baking soda to clean your upholstery. All you have to do now is wait at least half an hour for it to settle. It could be preferable to chemical spraying.
Clean your refrigerator using baking soda and dish soap paste and a scrub sponge. Warm water should be used to wipe away the mixture. Microwave your sponge for two minutes after each use to prevent germs from forming.
Every month, you may thoroughly clean your washing machine with baking soda. Fill the detergent cup halfway with baking soda, then run a hot water wash cycle to remove soap scum and deodorize the machine.
To clean toilets, use 1/2 cup baking soda, 1/2 cup borax, and 1 cup vinegar. Allow for a 20-minute cooling period before scrubbing and flushing.
Baking soda may be used to clean your outdoor furniture and may also be used to remove stains. It also works on outdoor furniture cloth.
Important note: Do not use natural cleaning products in conjunction with bleach or other chemical cleaners. Cleaning a surface with vinegar and then disinfecting it with a bleach-based disinfectant, for example, can produce poisonous gas.
Use essential oils to sanitize.
To combat pollution and germs in your house, you may also utilize a do-it-yourself (DIY) option. Combine equal parts water and vodka, along with a few drops of essential oil. This will serve as both a disinfectant and a deodorizer.
Essential oils can also be used to disinfect shower curtains, toilet rims, and other wet areas. These can be scrubbed afterward. It's best to avoid keeping regions damp, as this promotes the growth of germs.
Ensure that all linens are cleaned thoroughly in hot water with a liquid disinfectant in the bedroom. It is recommended that you replace your bed linens on a regular basis, preferably once a week.
Room for kids
Dirt and germs might be brought in by children. While you can't always restrict their mobility and play, make sure their room is always tidy and clean. If your child plays with toys, make sure they are clean. Check the cleaning directions to ensure that soft toys stay in good shape even after being washed at home. Other toys can be cleaned on a regular basis.
Cleaning of the surface
At least once a week, wipe down all surfaces, including shelves, tables, chairs, racks, switches, decorative artifacts, and showpieces. If there are ill individuals in the house, make sure to wipe off any surfaces they may have touched. Coronavirus is transmitted by bodily fluids and spreads by contact with an infected individual. It is not airborne.
o Keep shoes and sandals that you wear outdoors, ideally outside the home, especially if you have little children who may pick them up with their hands. When visitors arrive, don't be afraid to ask them to remove their shoes.
o Make sure you wash your clothes every day. If germs get on your clothes, it's best not to wear them again until they've been cleaned.
o At home, use separate towels.
o Inform your domestic help, driver, and other staff about the Coronavirus, and offer masks and hand sanitizers as needed. You are insuring their safety as well as yours in this manner.
o Stay away from animals and slaughterhouses since the Coronavirus may transfer from animals to humans.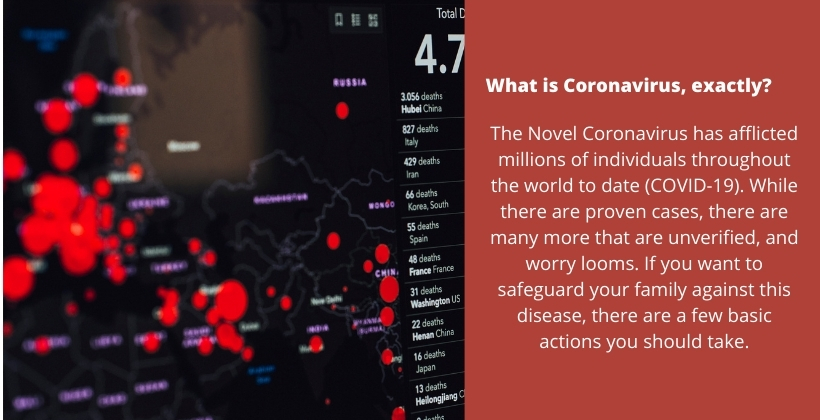 Personal hygiene
o Always keep yourself clean, especially if you've been in contact with huge numbers of people.
o As soon as you get home from work/college/school, take a bath.
o Avoid handling or using other people's cups, tissues, plates, or digital gadgets.
o Keep a hand sanitizer on hand, and provide one to your domestic helper/s.
o Keep track of your health on a daily basis. Fever, cough, shortness of breath, and other COVID-19 symptoms should be avoided.
---
If You're Looking for a Rental home in Navi Mumbai We Have the Best Option For You 4 BHK Flat for Rent in Kharghar Navi Mumbai: https://navimumbaihouses.com/4-bhk-flats-for-rent-in-kharghar/
---
Wearing mask up
o Before putting on your mask, wash your hands.
o Place your mask over your nose and mouth and under your chin to keep it in place.
o Make sure your mask is tight on your face's sides.
o When removing your mask, only use the ear loops or ties to do so.
o Store your worn mask carefully between usage to keep it clean.
o Regularly wash your cotton mask, ideally in a washing machine.
When going out, stay away from huge groups as much as possible.
o Stay hydrated by drinking plenty of warm drinks.
o Do not use public restrooms.
o Stay away from needless travel.
o If you're unwell, remain at home.
o When in a shared place, maintain a distance of roughly two arms' length. It's important to remember that even if you don't have any symptoms, you might transfer the virus.
Follow the lockdown instructions.
Many state governments have implemented lockdown and curfew regulations in order to avoid a statewide disaster. While you should follow proper sanitization procedures, you should also work with the authorities. To reduce the curve, not only should you keep your surroundings clean, but you should also limit your activity within the house and only leave in an emergency.
---
We are the online real estate portal to buy sell and rent properties in Navi Mumbai, Mumbai, and Thane. We can help you buy properties at affordable prices at your desired location. For more information call us on +91 8433959100
If you want daily property update details please follow us on Facebook Page / YouTube Channel / Twitter
Disclaimer:
The views of this expressed above are for informational purposes only based on the industry reports & related news stories.
Navimumbaihouses.com
does not guarantee the accuracy of this article, completeness, or reliability of the information & shall not be held responsible for any action taken based on the published information.